Highsnobiety / Vitali Gelwich
"We are stardust, we are golden," sang Joni Mitchell in her song, "Woodstock" from 1970. In four minutes and thirty-two seconds, she captured the zeitgeist of the Woodstock generation, which is the main inspiration for Sandro Mandrino's latest collection 3 Moncler Grenoble.
Madrino's collection is one of ten from the Moncler Genius series, which has been releasing a new collection once a month, each featuring a new designer. In the past, Moncler has debuted collaborations with Craig Green, Simone Rocha, and Hiroshi Fujiwara to spectacularly diverse results drawn from Moncler's iconic silhouettes and technical mastery. This month, Mandrino takes the helm. Having led Moncler Grenoble as Head of Design for nearly eight years, Mandrino used the brand's namesake, "Moncler Grenoble," for his Moncler Genius collection.
Highsnobiety / Vitali Gelwich
Commemorating the 50th anniversary of Woodstock, Mandrino's collection explores iconography and paraphernalia from festival culture, Americana, and psychedelic typography. The late '60s zeitgeist serves as a fertile subject for Mandrino, who mines regions of the imagination only accessed by comparing contradictory worlds. Fringe, tie-dye patterns, and patchwork at first seem unexpected motifs to appear in this collection of high skiwear designed for extreme weather. While cowboy hats and prairie prints aren't often associated with winter sports, they blend seamlessly in Mandrino's oneiric imagination.
Simultaneously, 3 Moncler Grenoble is a fully technical collection: water and wind-resistant, with membranes and velcro closures affording movement and protection for skiing and snowboarding. "Performance is a fundamental asset for Moncler," Mandrino stated about the collection. "Moncler Genius puts the consumer first: it is the infinite ways things can be worn and interpreted that make the difference."
Inspired by Woodstock, Highsnobiety tapped photographer Vitali Gelwich for a photoshoot in Joshua Tree National Park, just outside of Coachella Valley. The scarce and almost surreal desert, paired with idiosyncratic rock formations and humanoid trees, is the perfect setting for Mandrino's designs.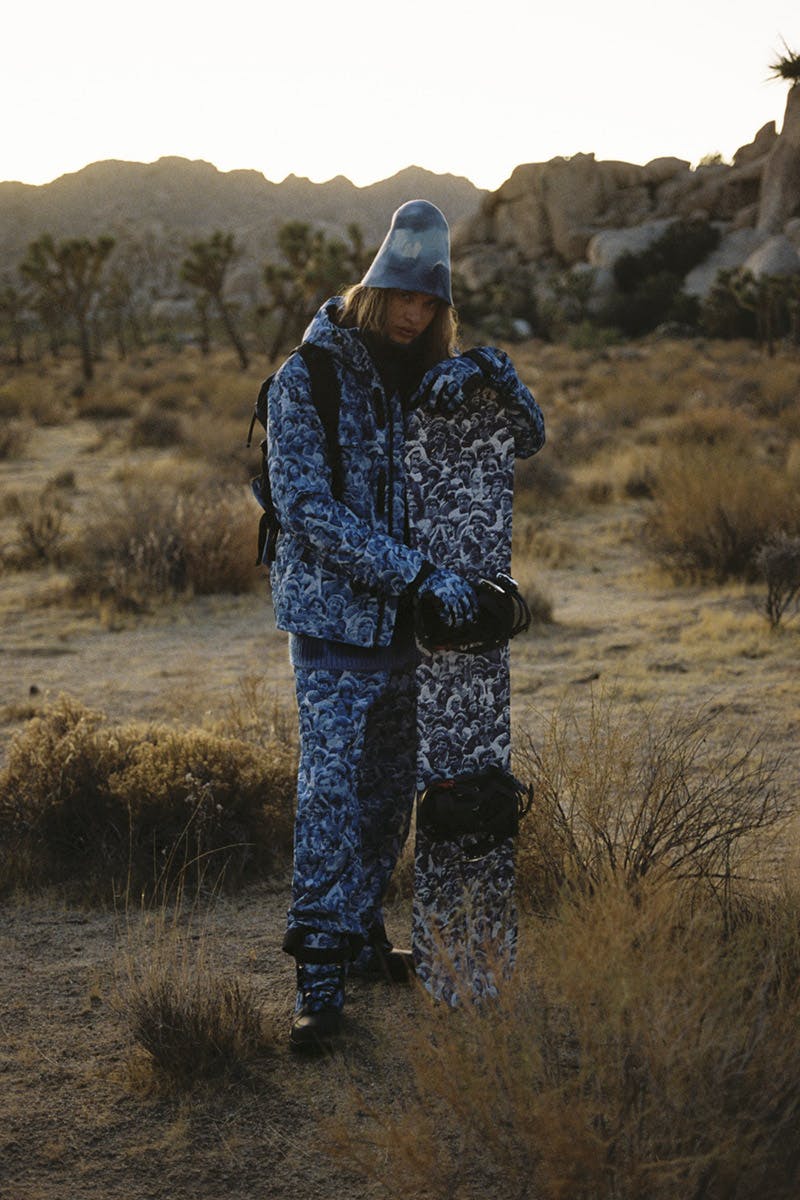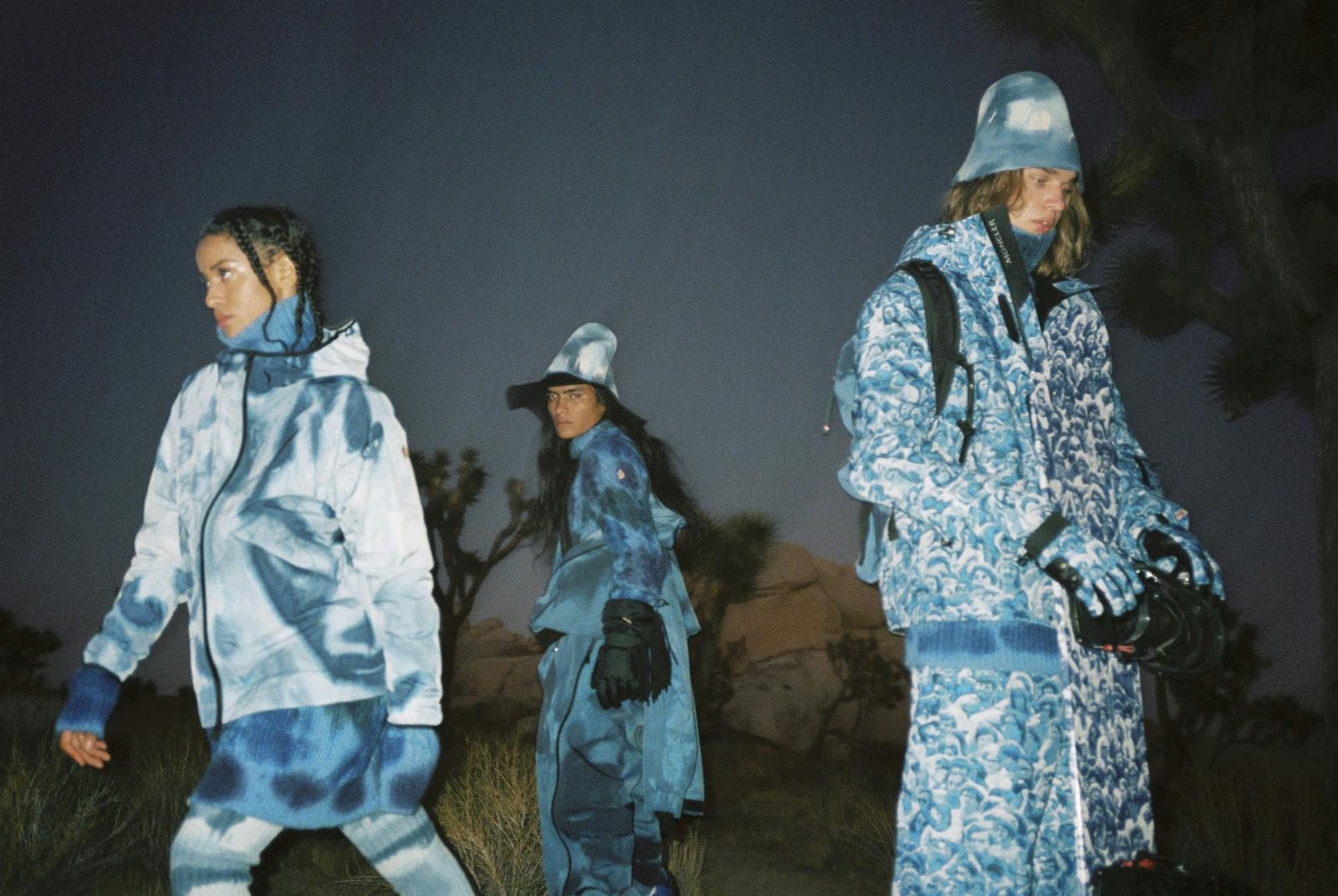 Highsnobiety / Vitali Gelwich
3 Moncler Grenoble launches today via Moncler boutiques, moncler.com, and in selective wholesale networks worldwide.