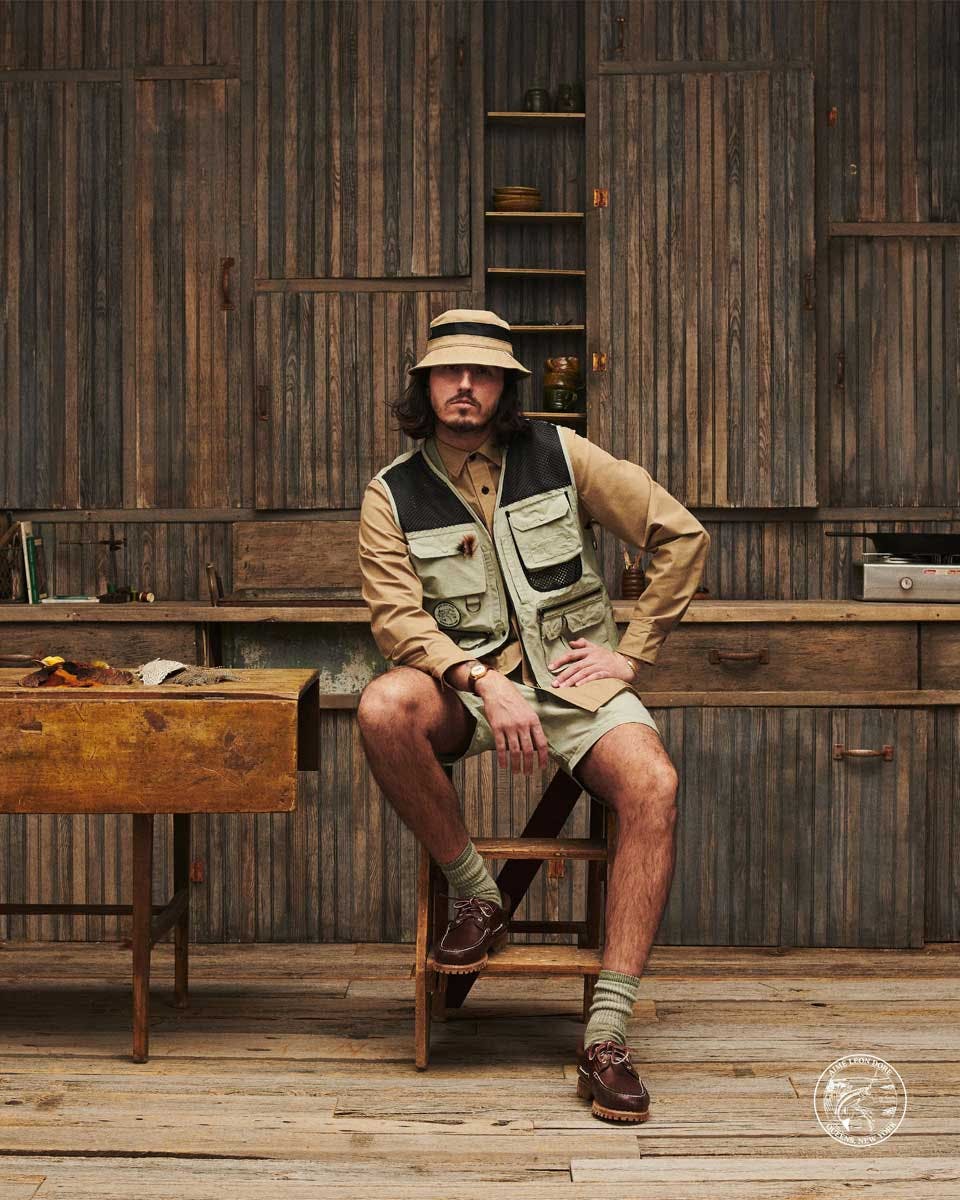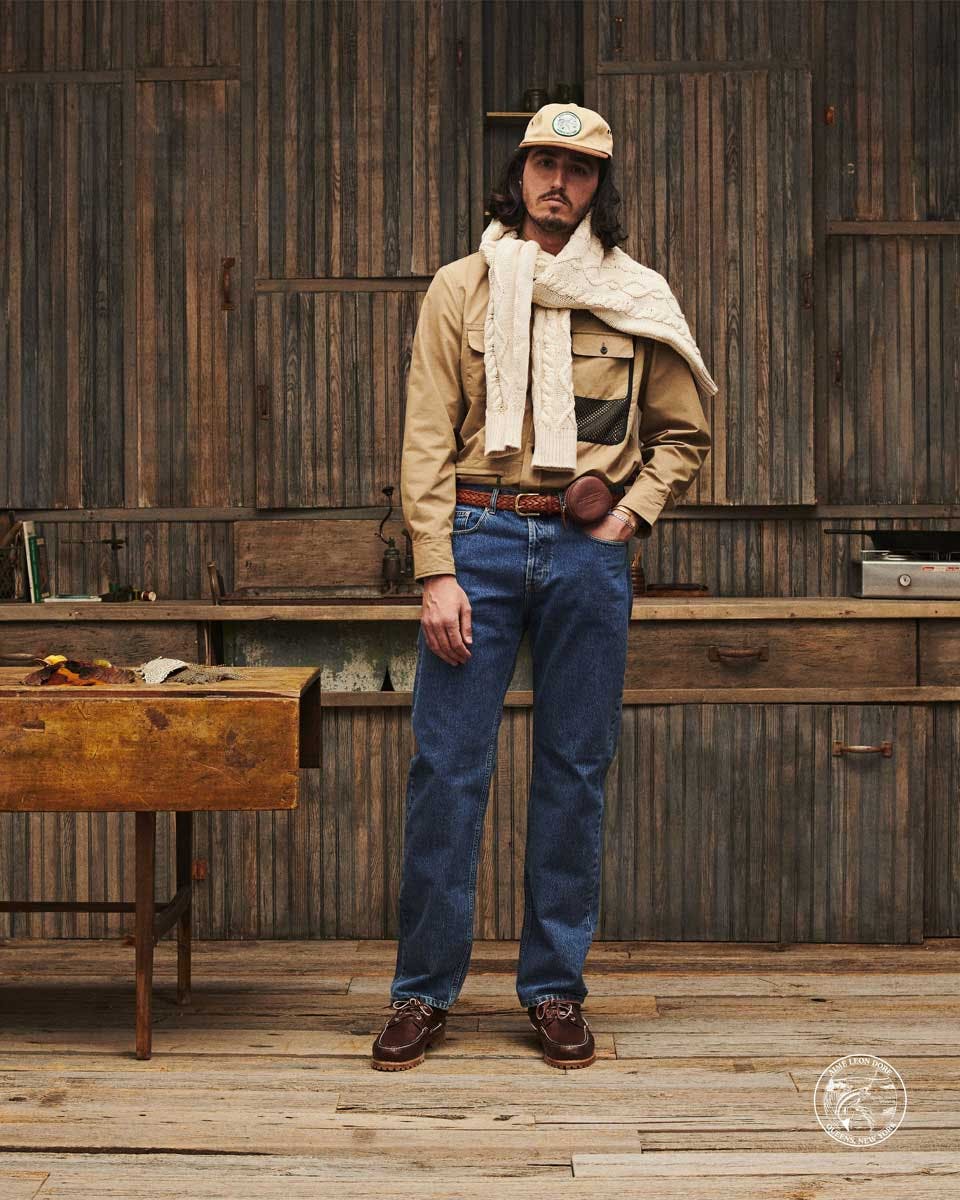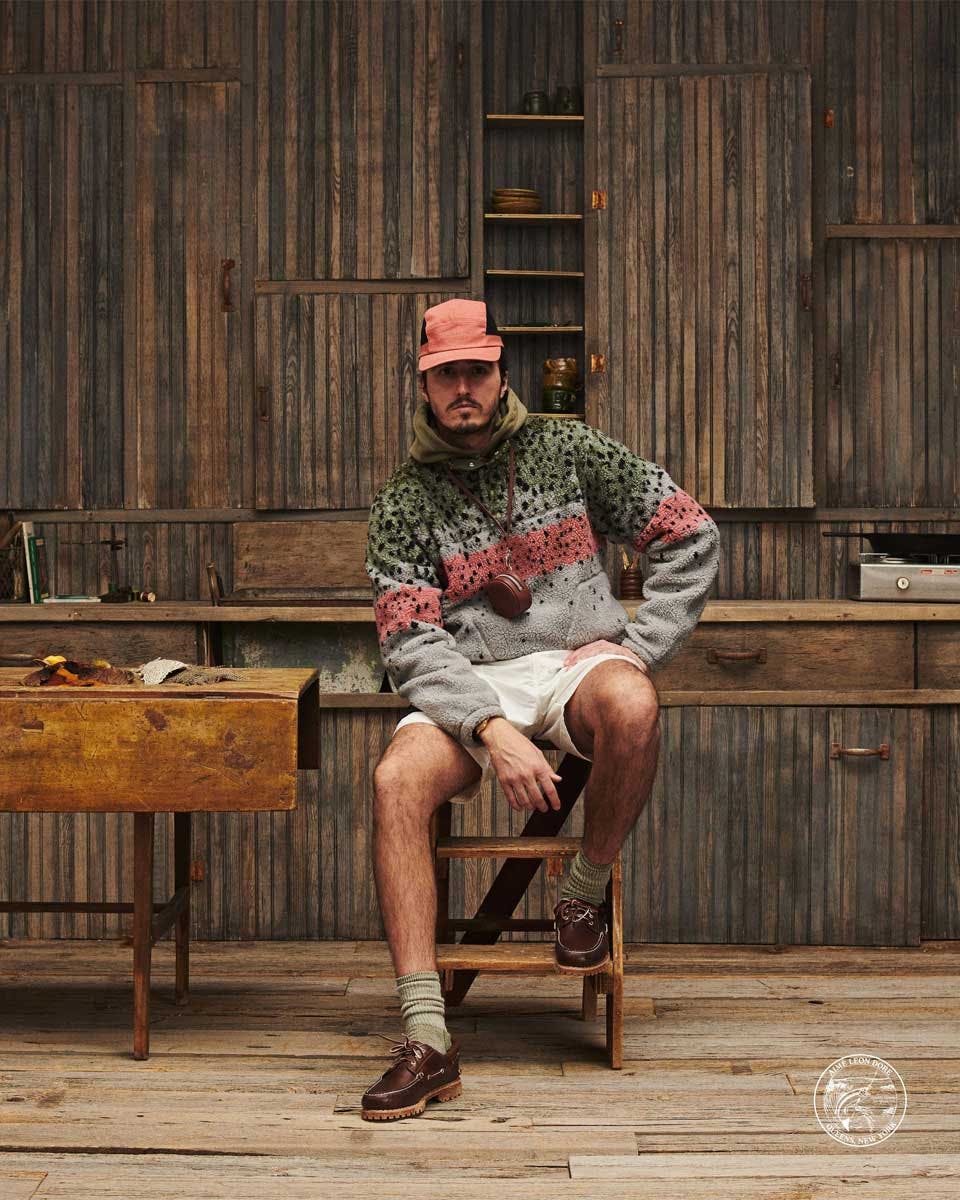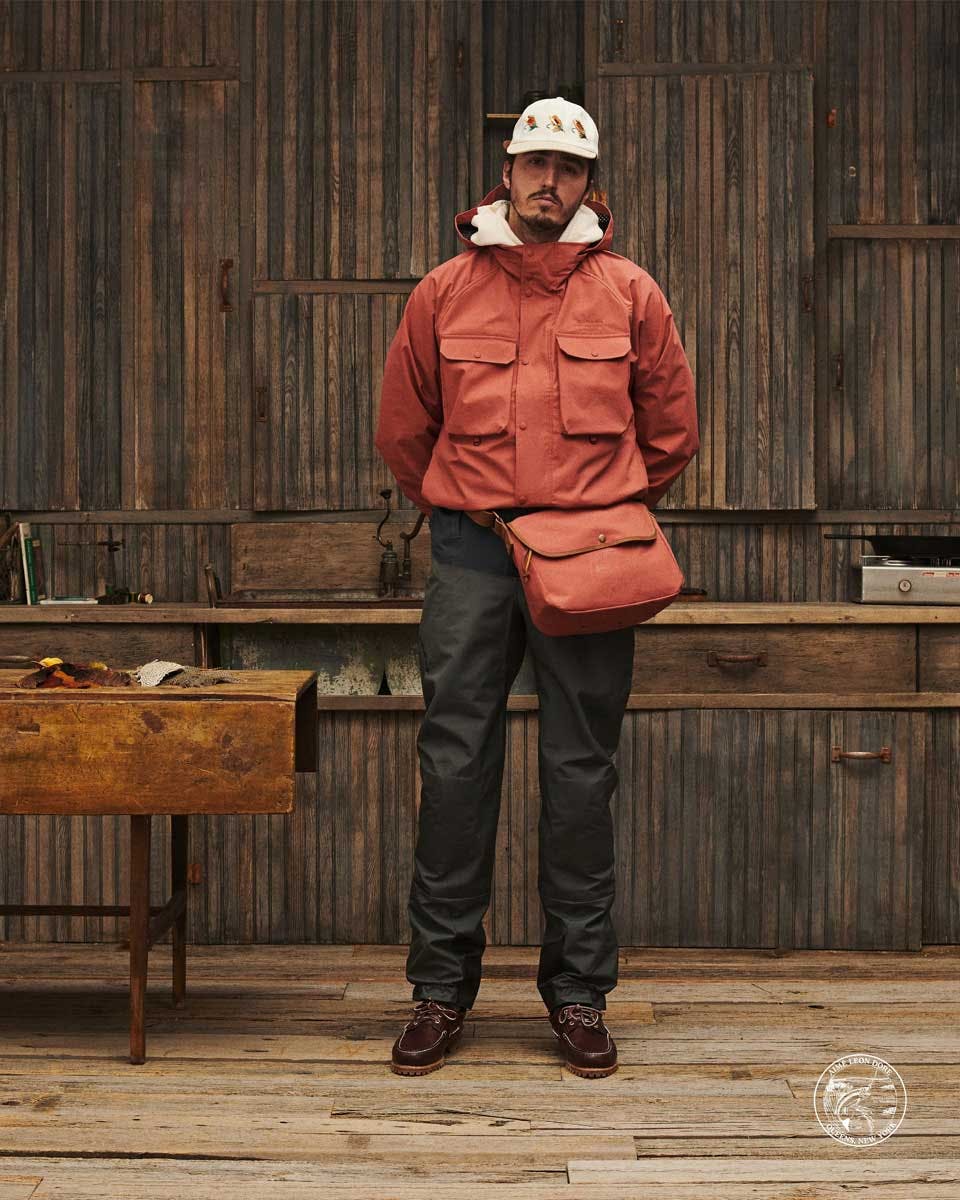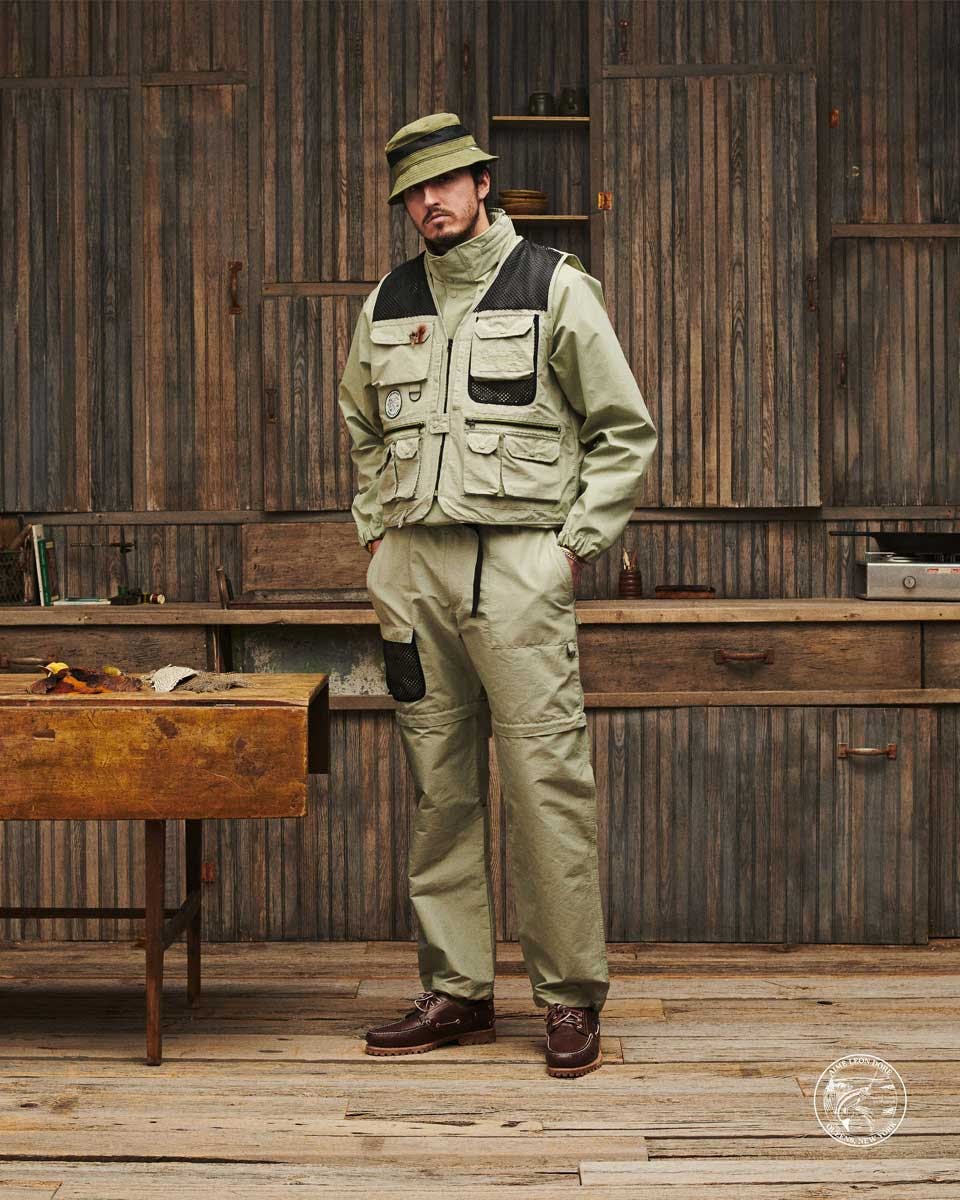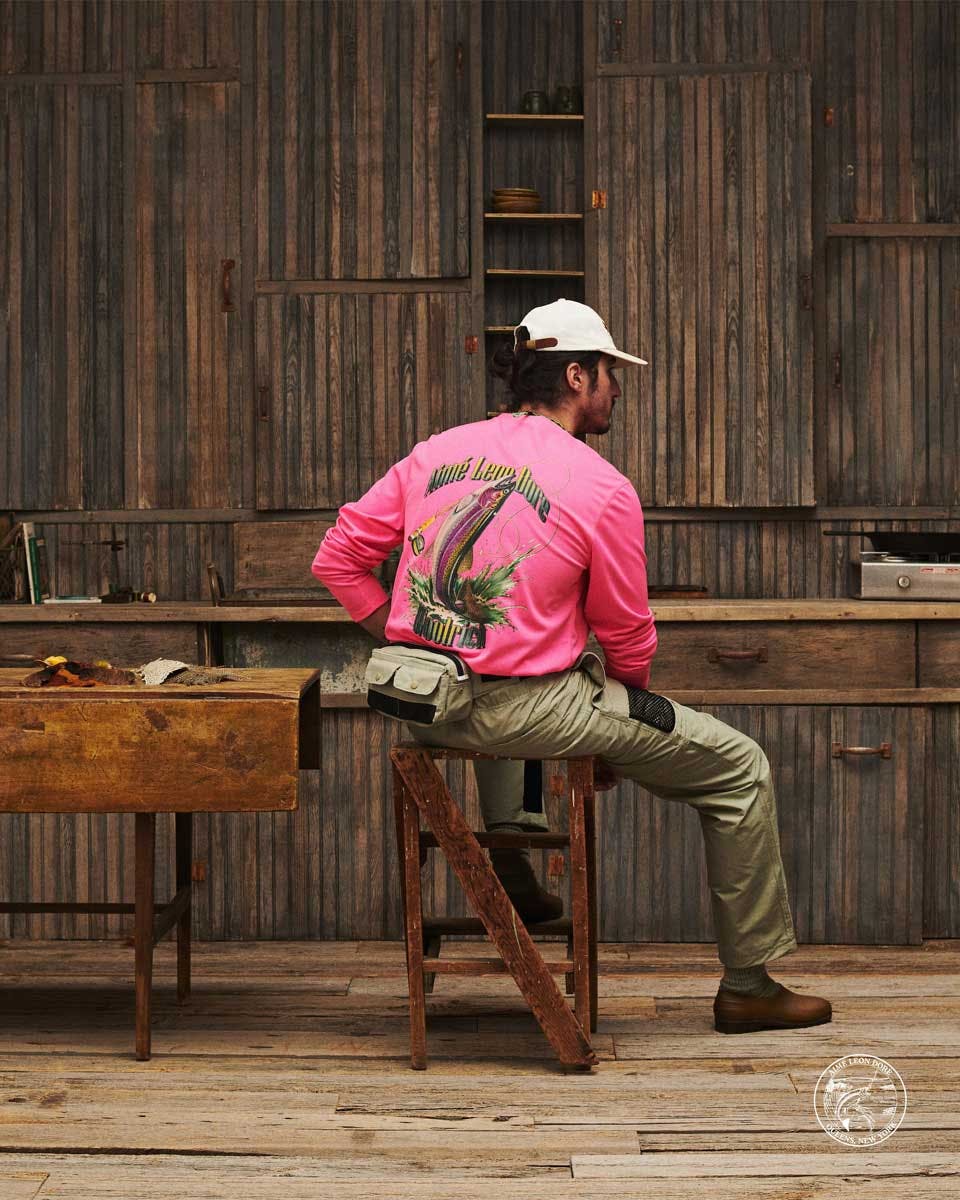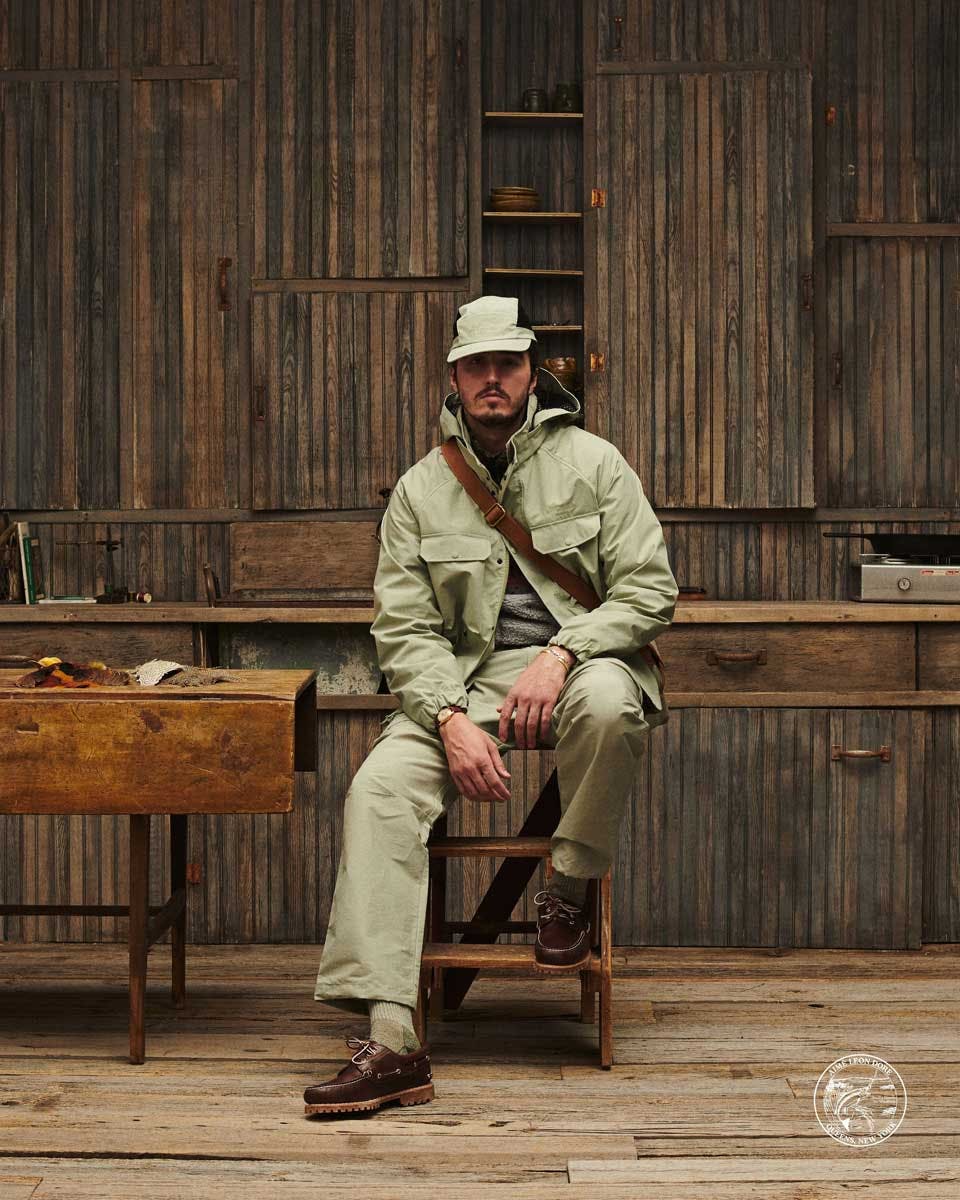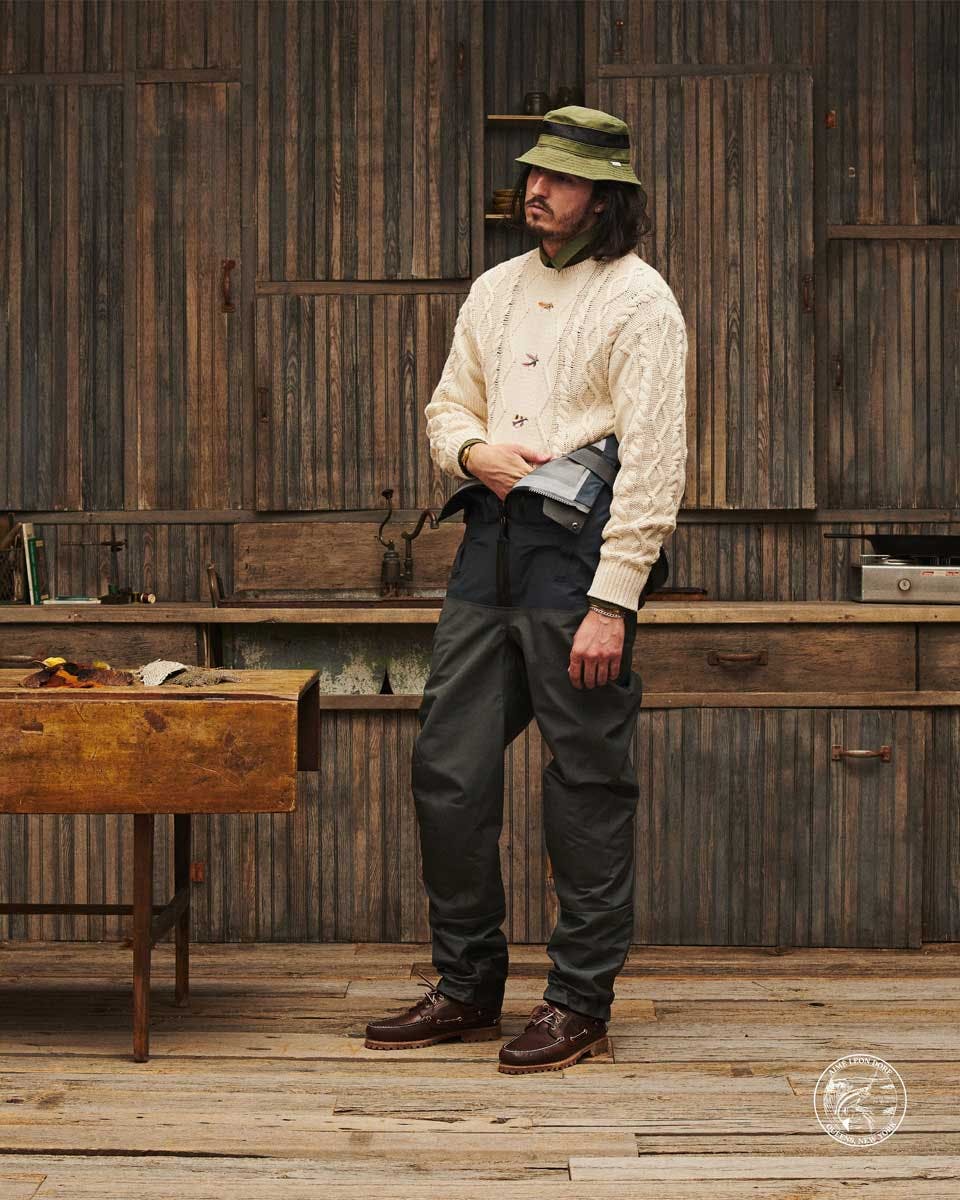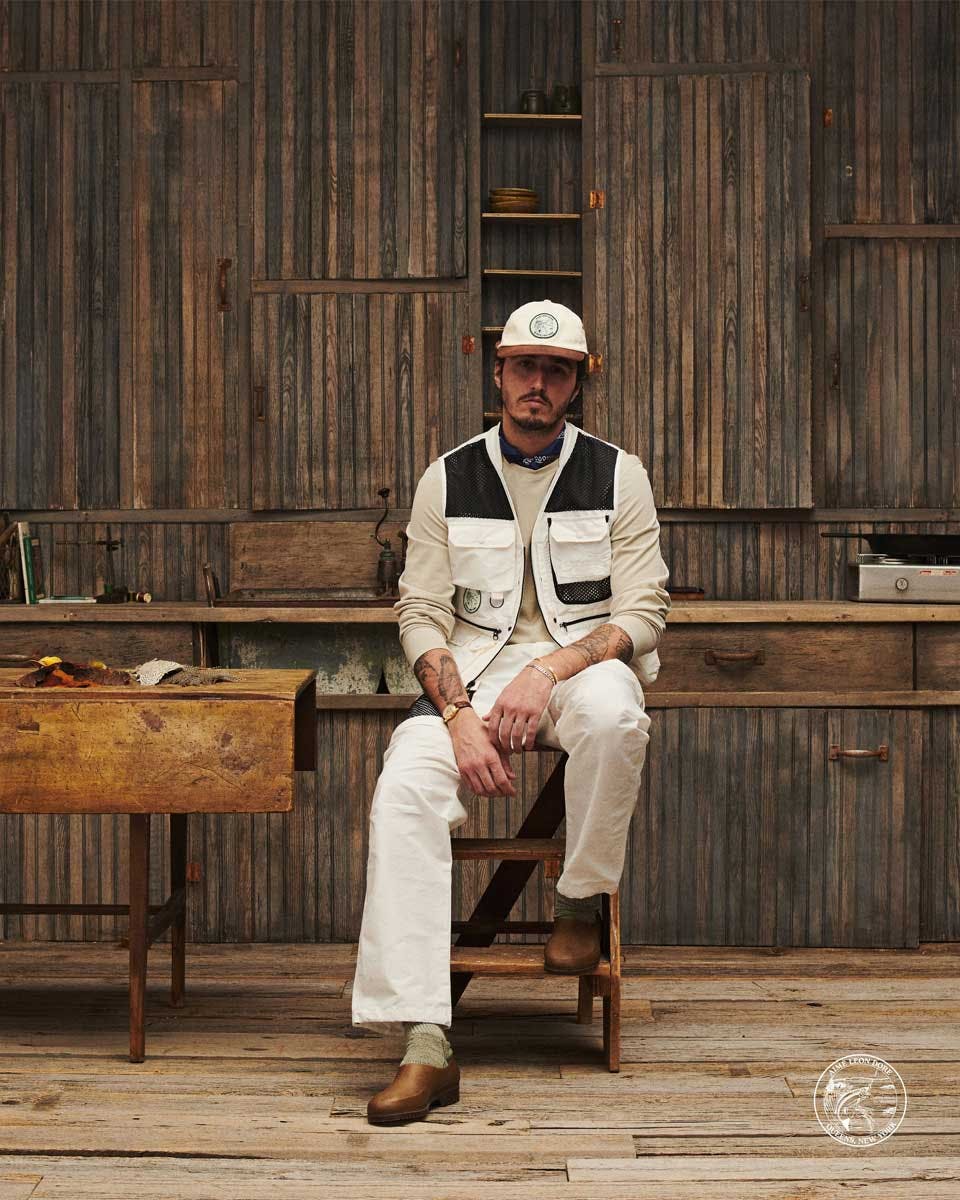 Aimé Leon Dore, the patron saint of the specific New Yorker breed known as the nolita dirtbag, has gone fishin' with Woolrich in tow for the duo's first warm weather collaboration.
Aimé Leon Dore and Woolrich have of course been at it for a couple years now but it took 'em until Spring/Summer 2022 to realize a collection of summer-friendly stuff.
The theme this time is fly fishing, a classic summer pastime wherein anglers step out into a pond or lake and cast their rods until they reel in a catch. Or run out of beer. Or get a sunburn. Whatever comes first.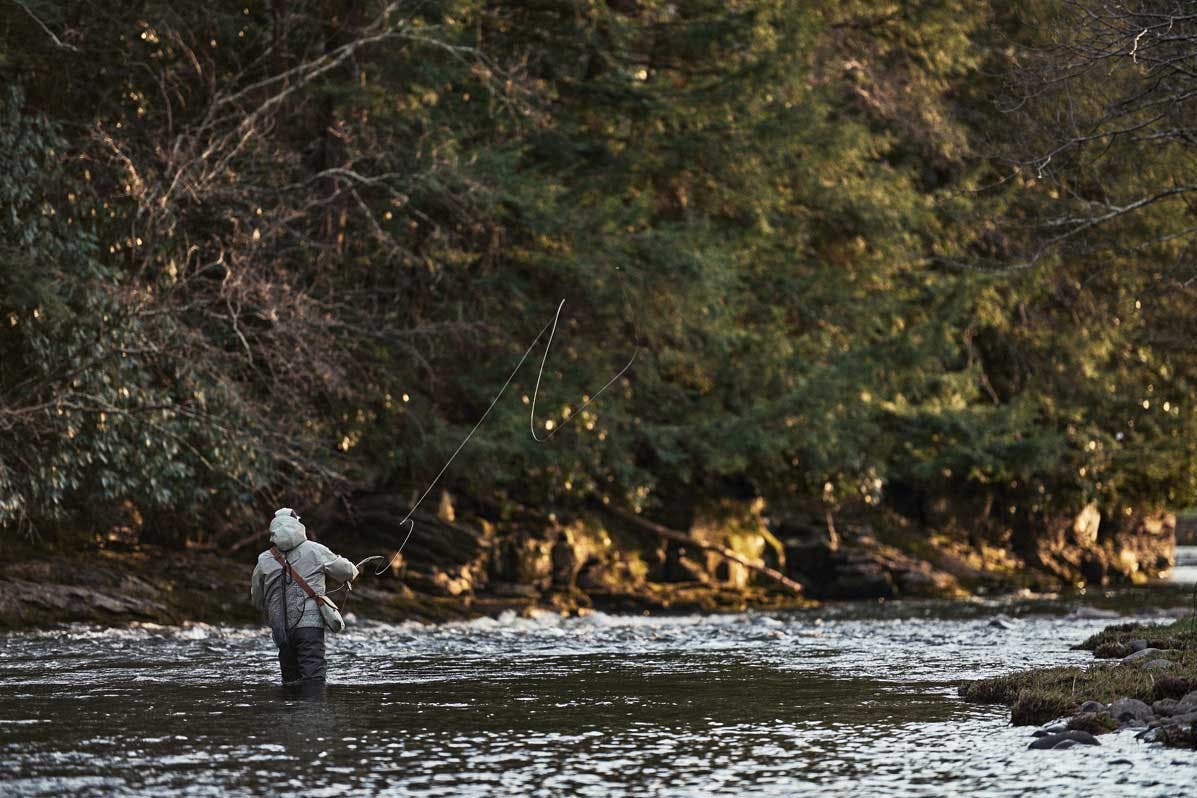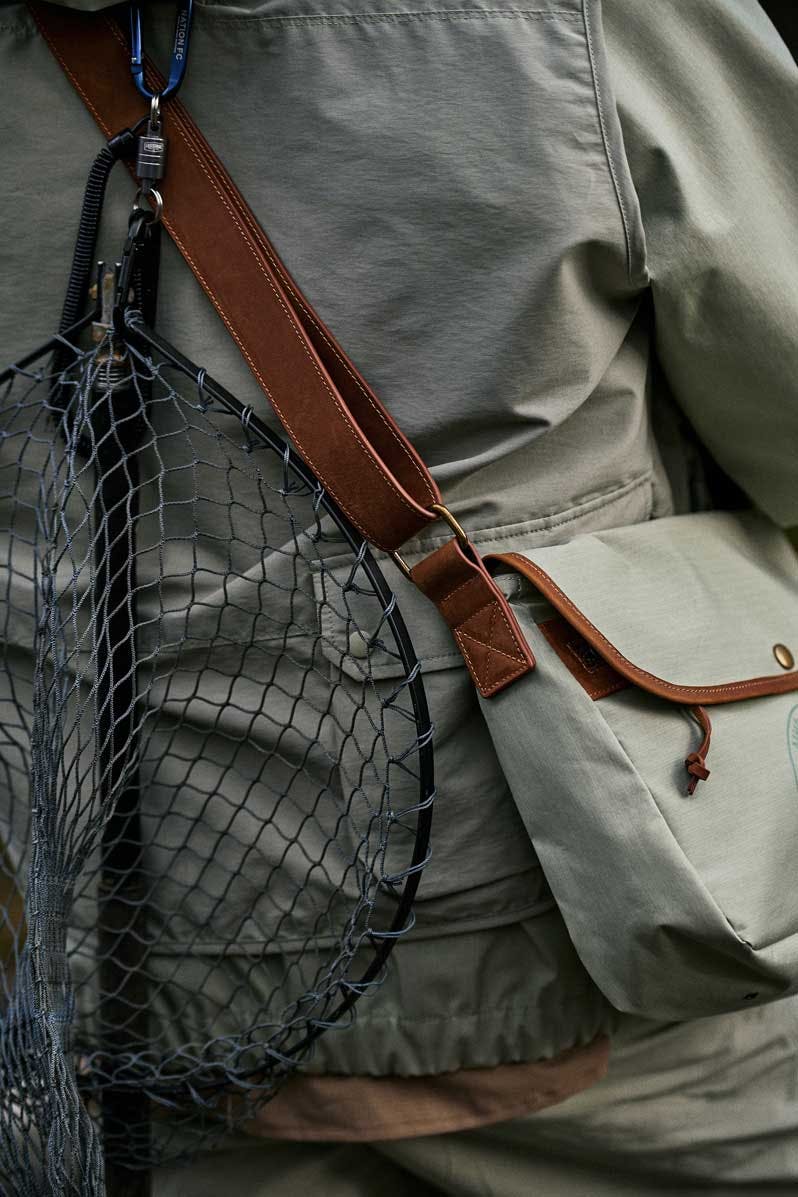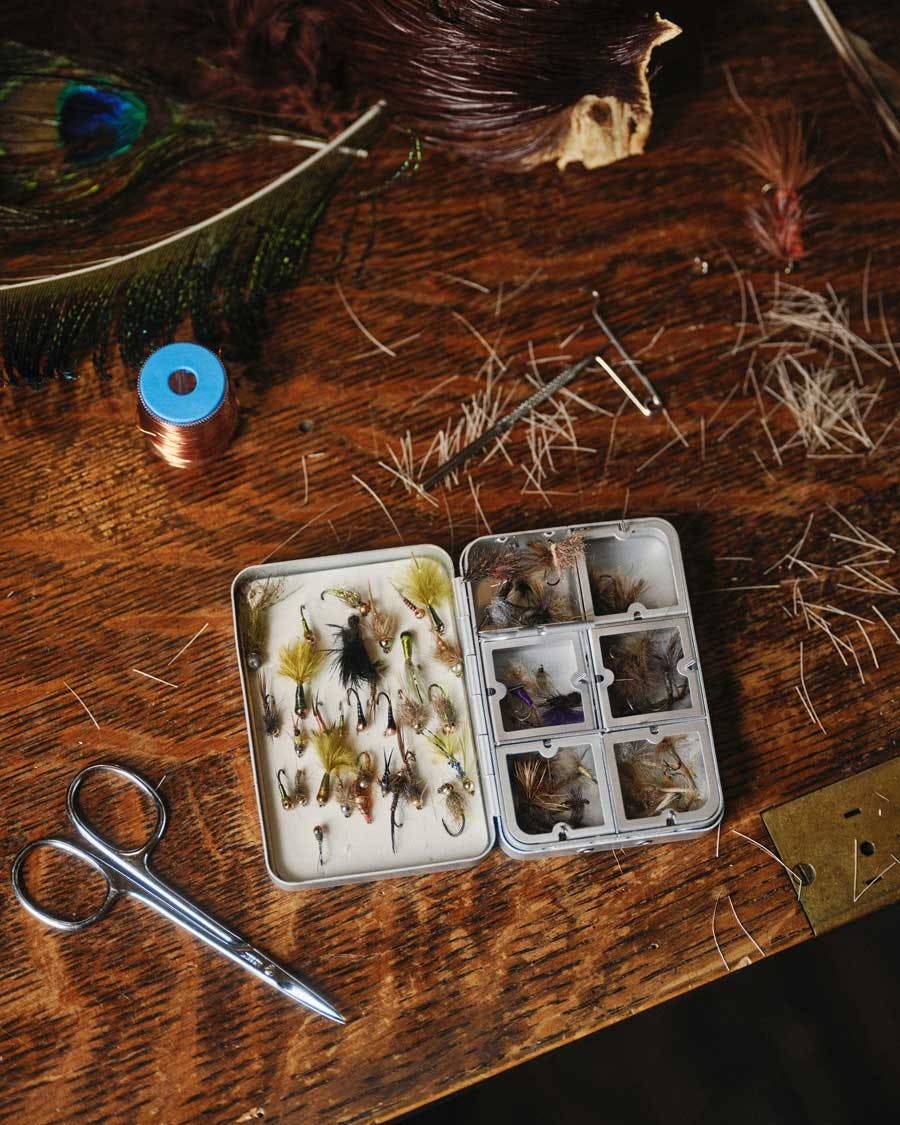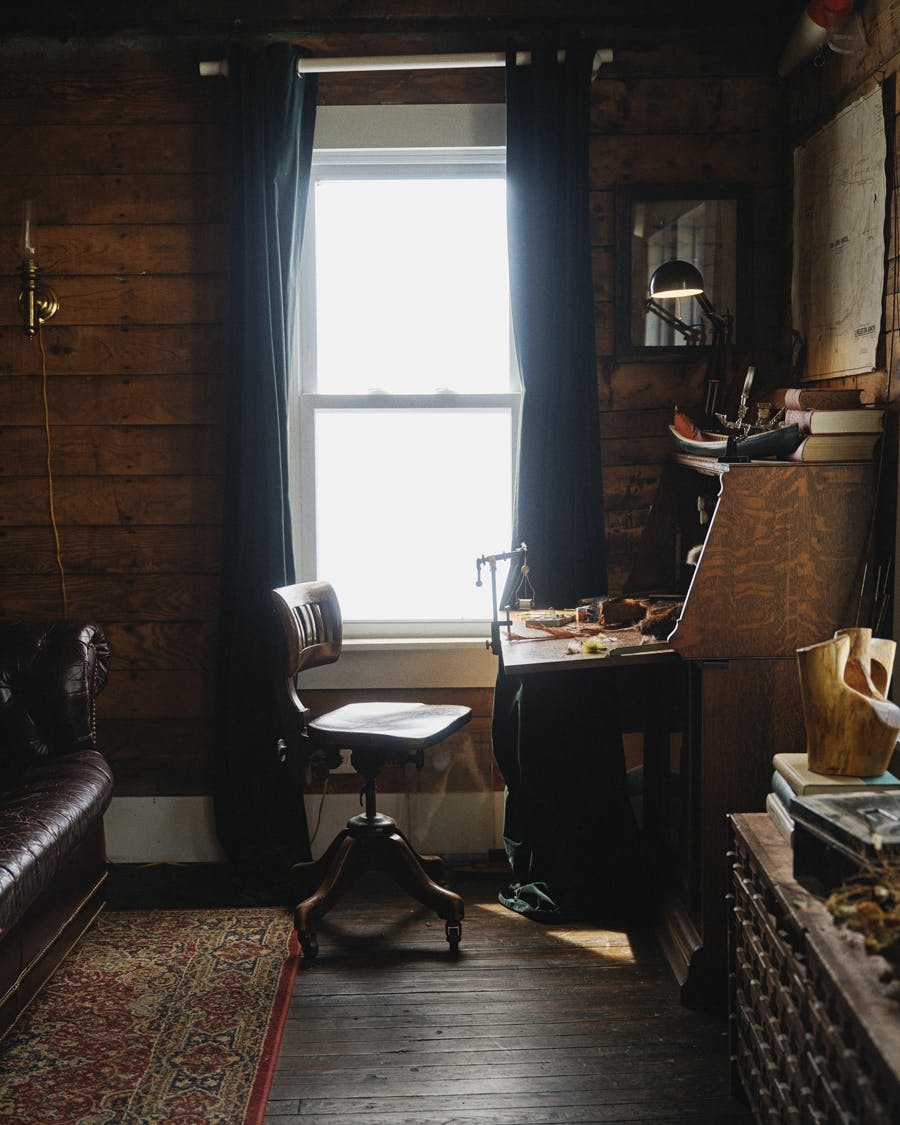 Of course, the Dimes Square denizens will be avoiding the sun by layering up in a complete set of ALD x Woolrich SS22 gear, which includes fishing vests, graphic shirts, convertible trousers, and bucket hats.
All the classic elderly staples are here, updated with contemporary textiles and stylized branding. Everything's also cut to Aimé Leon Dore's taste, which means slimming the silhouette without making anything too skinny.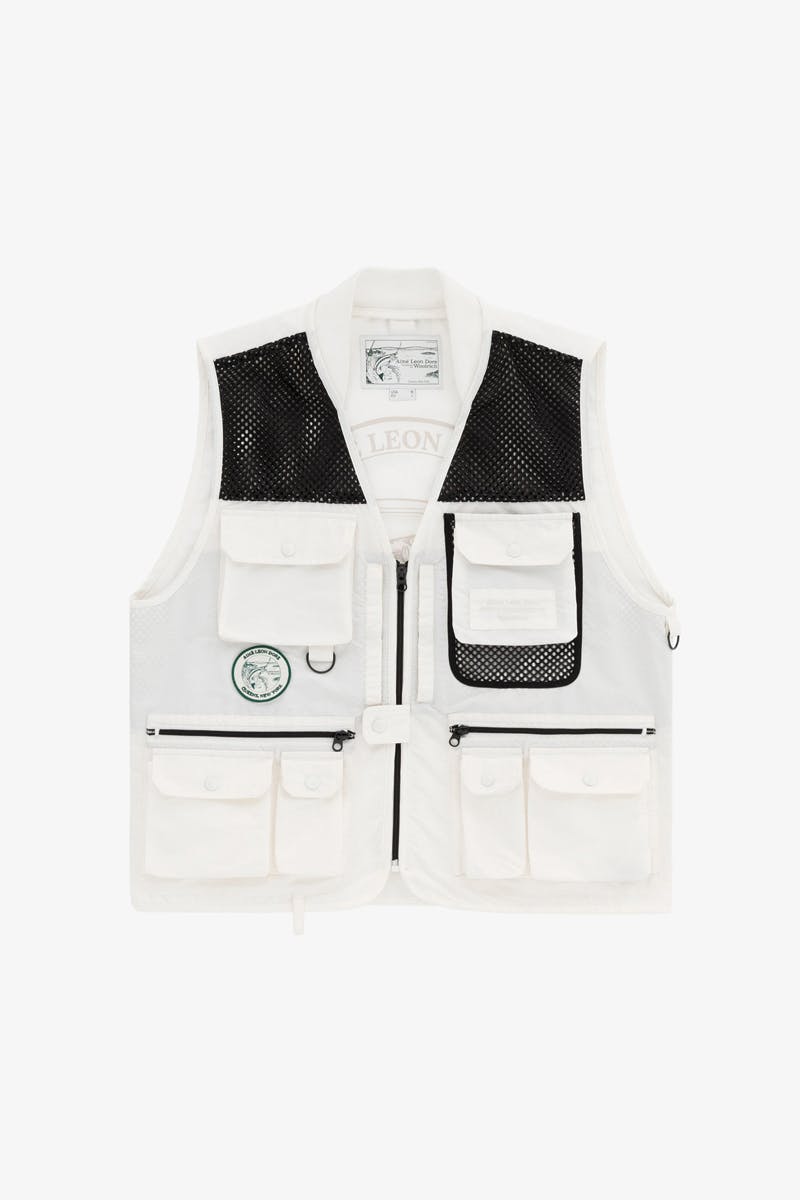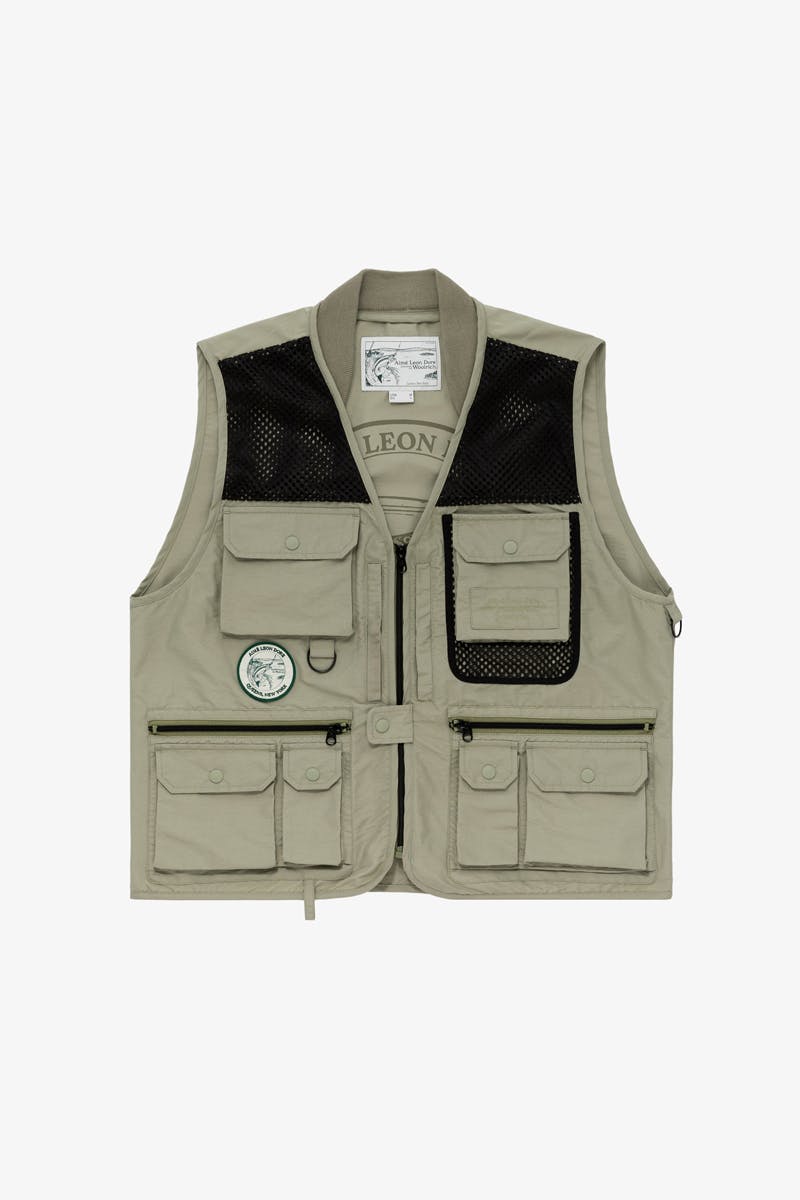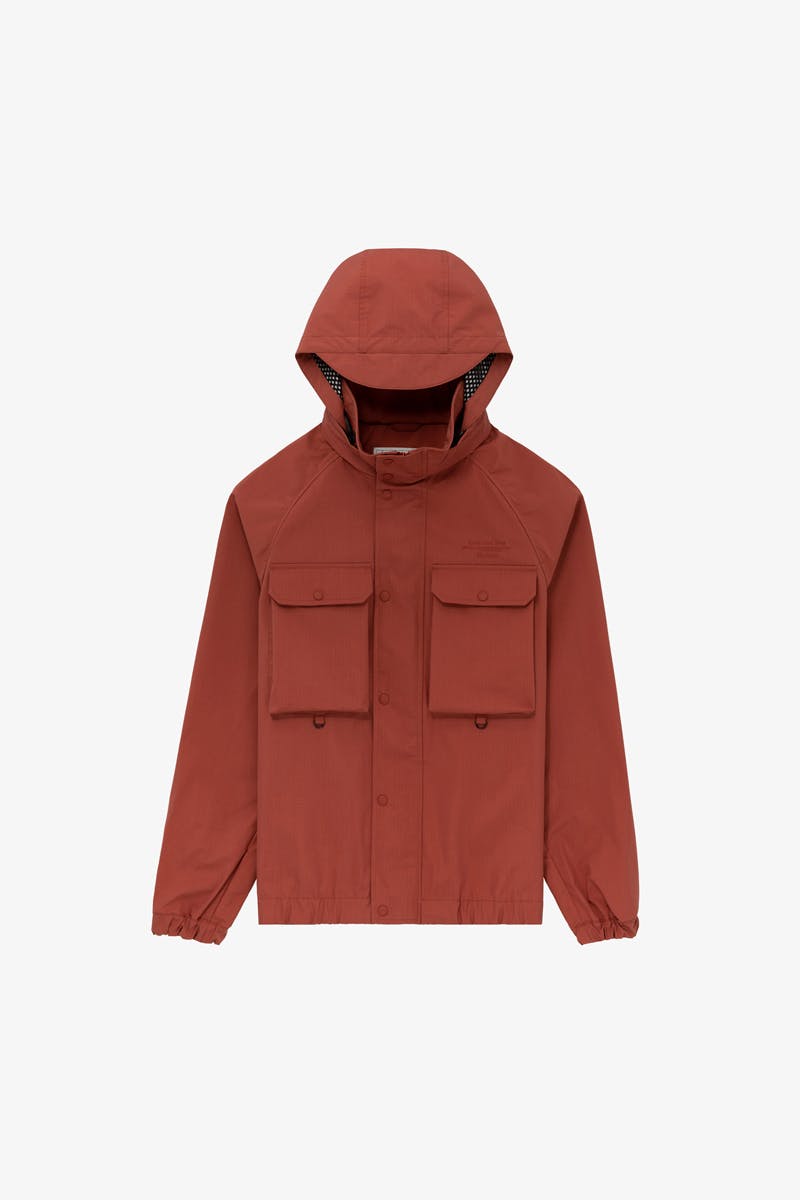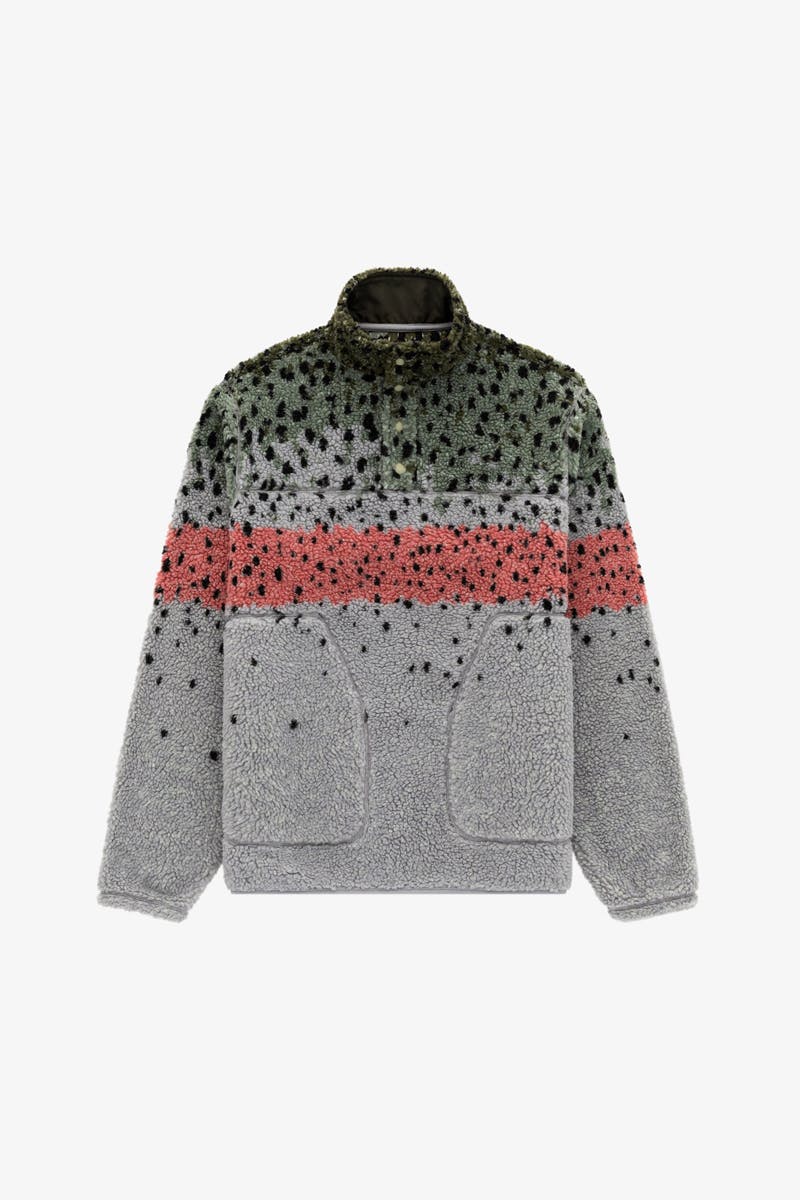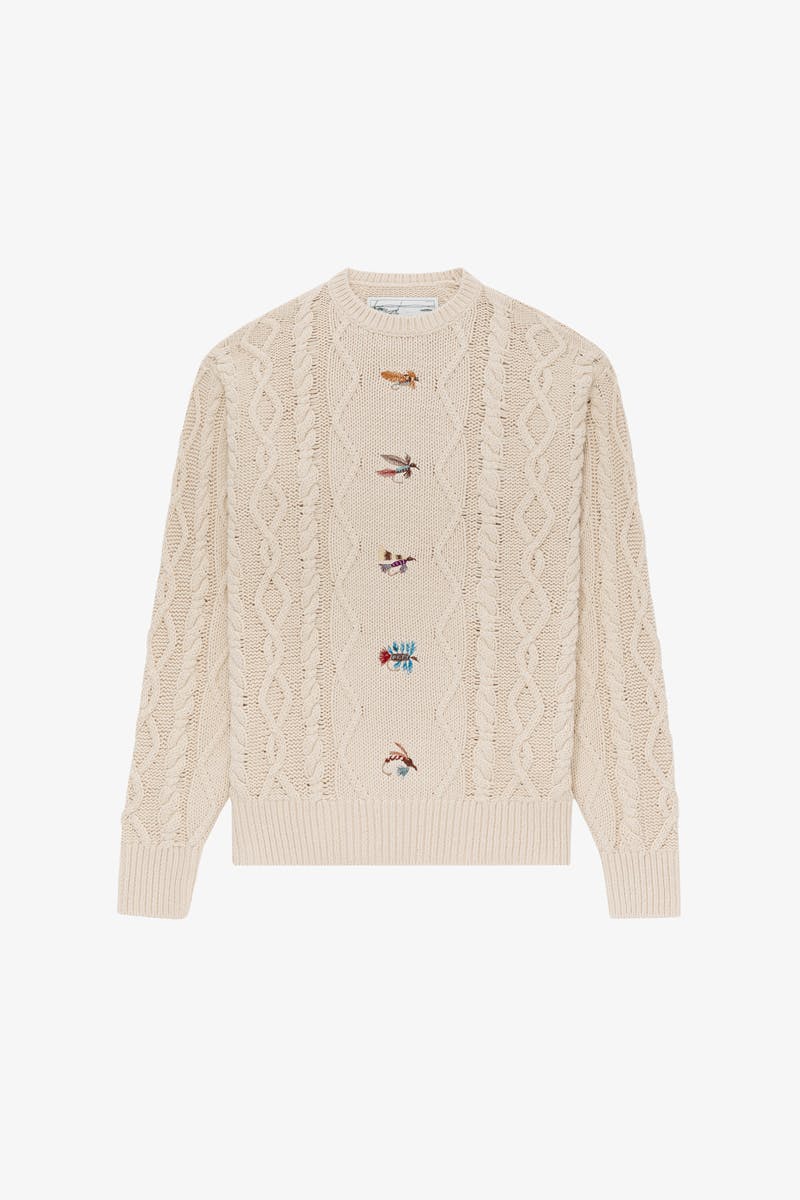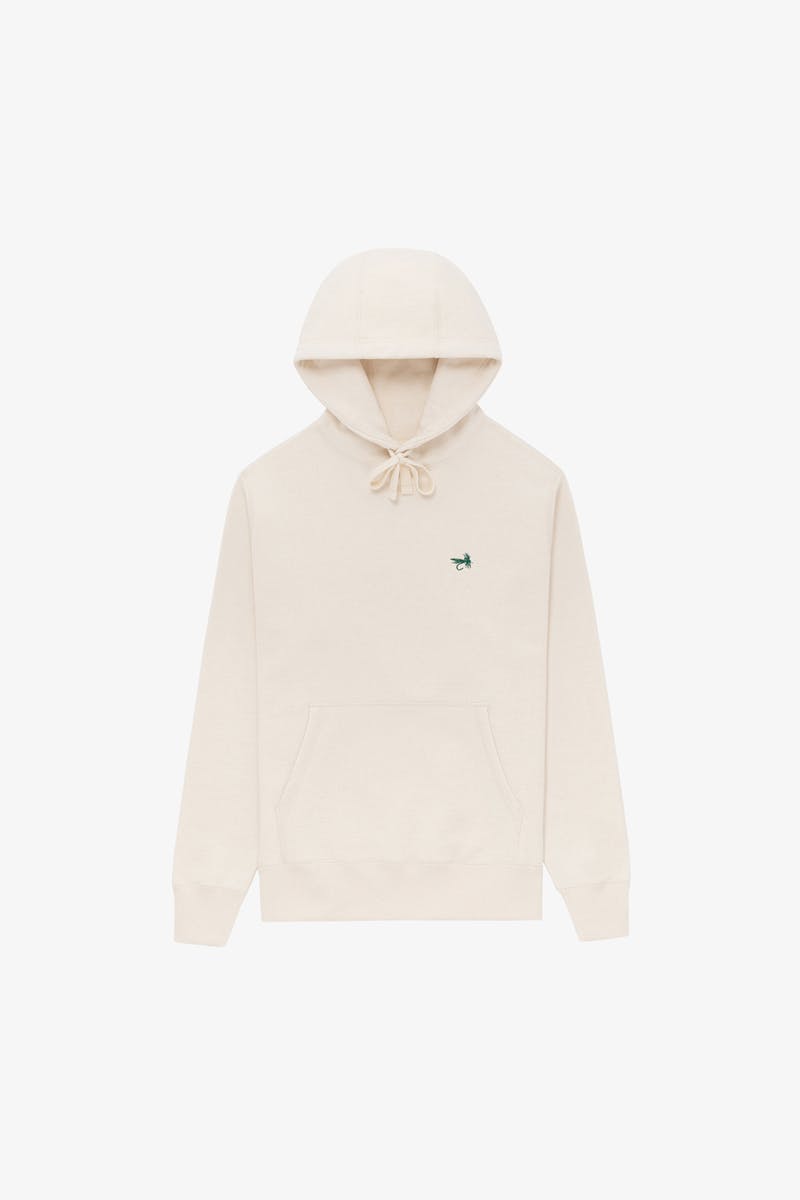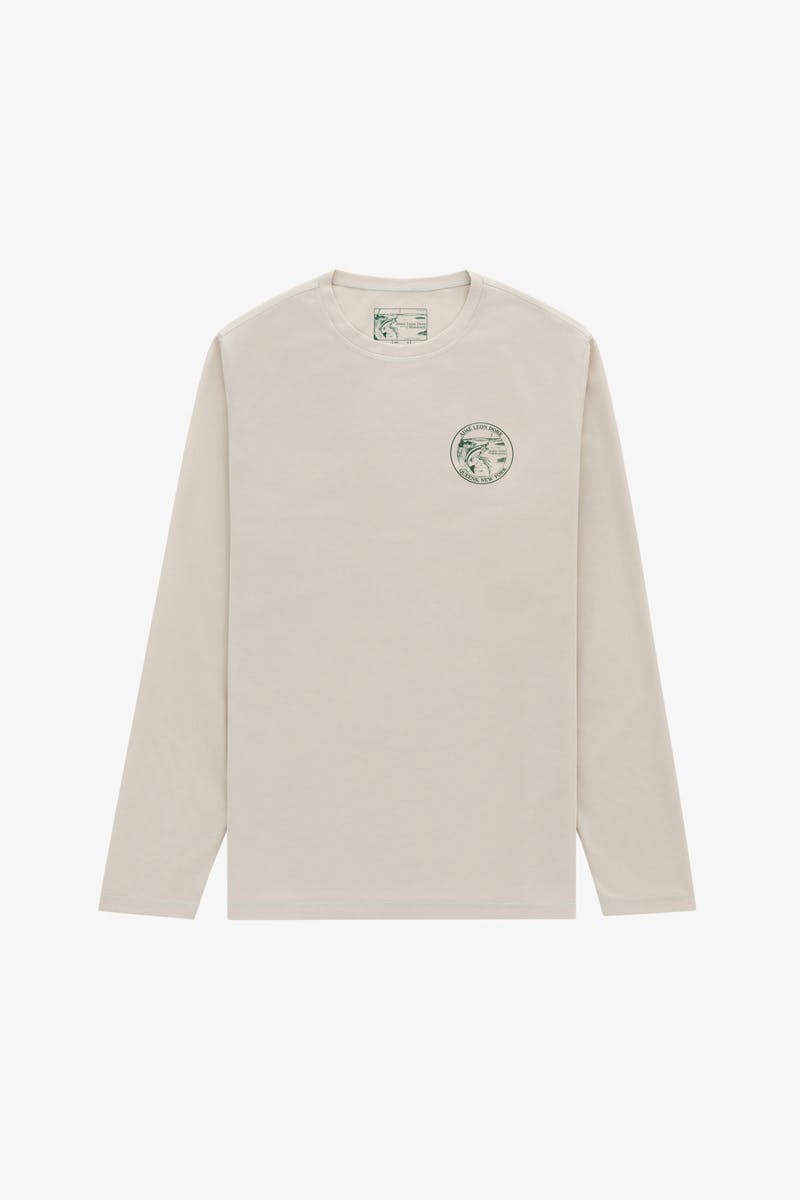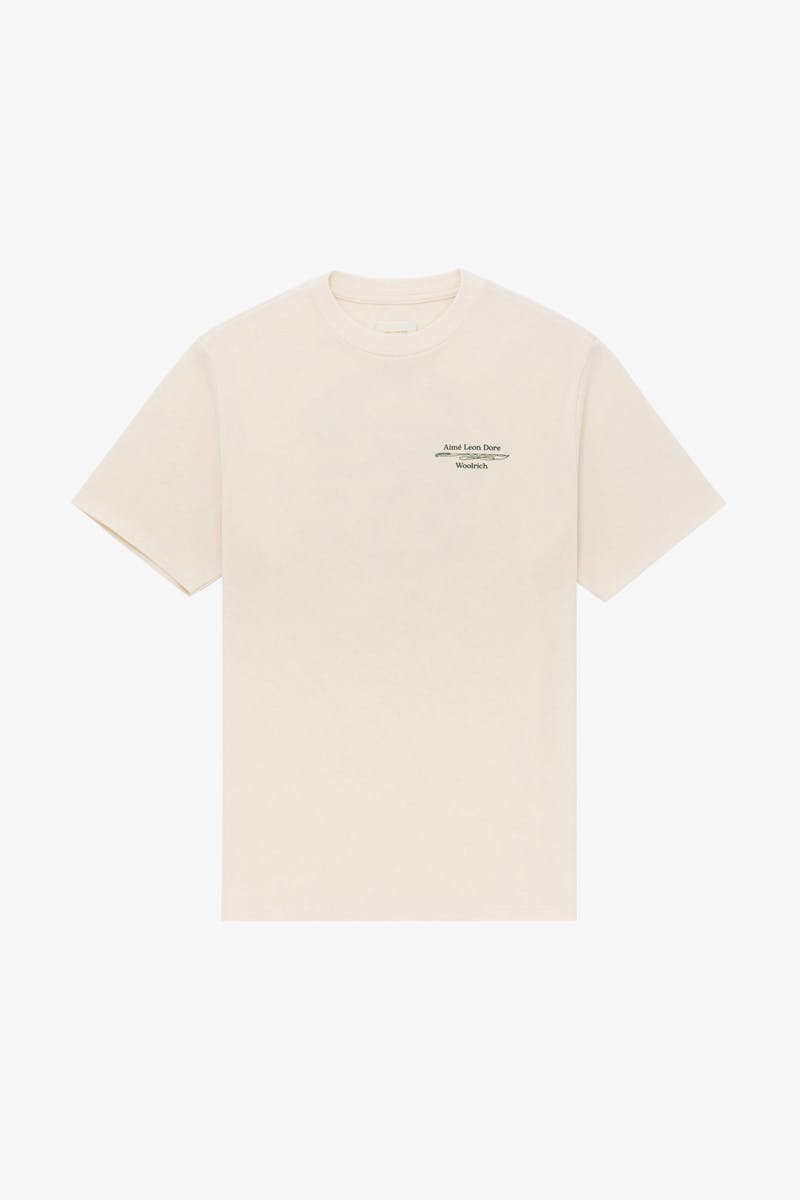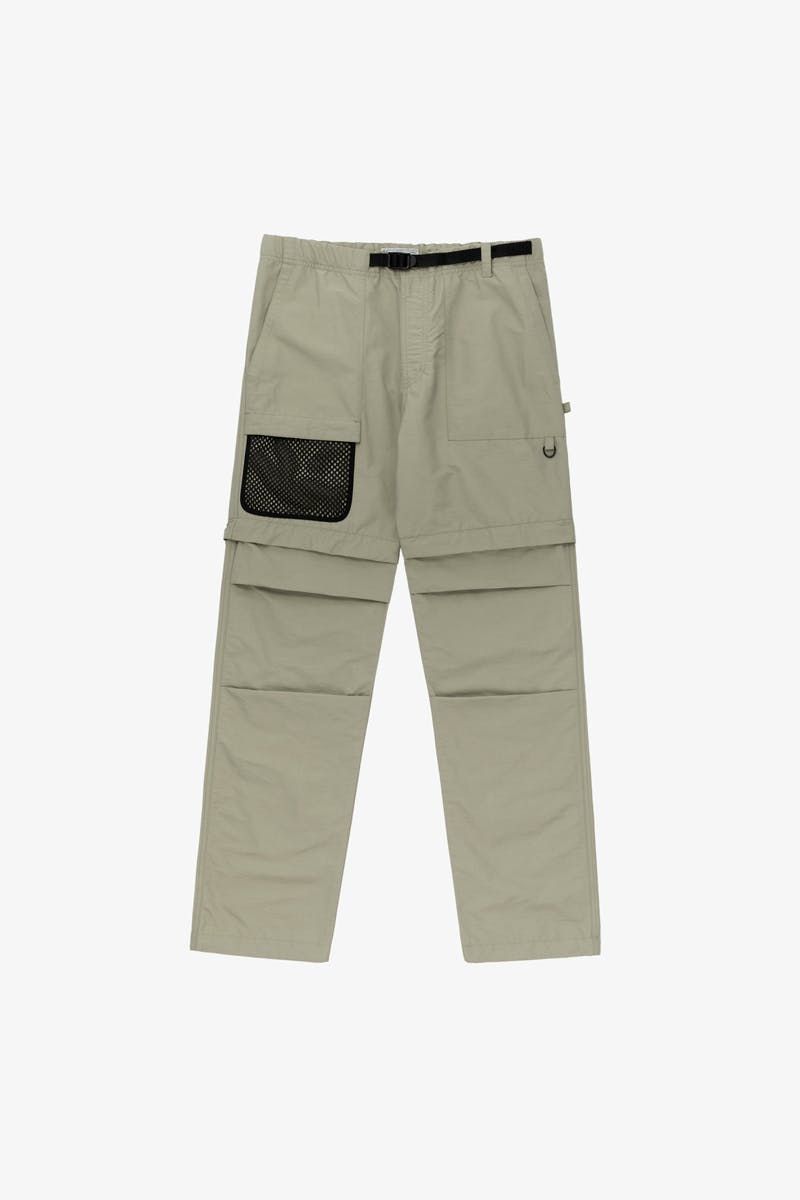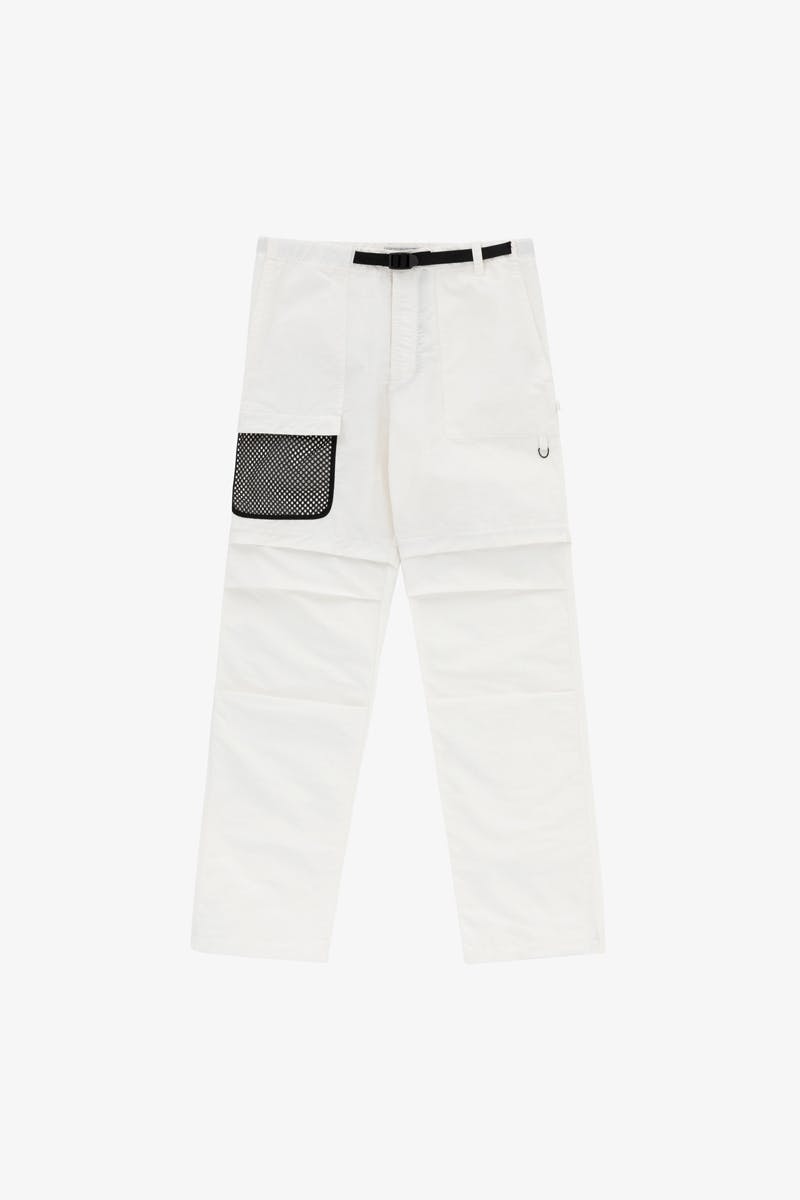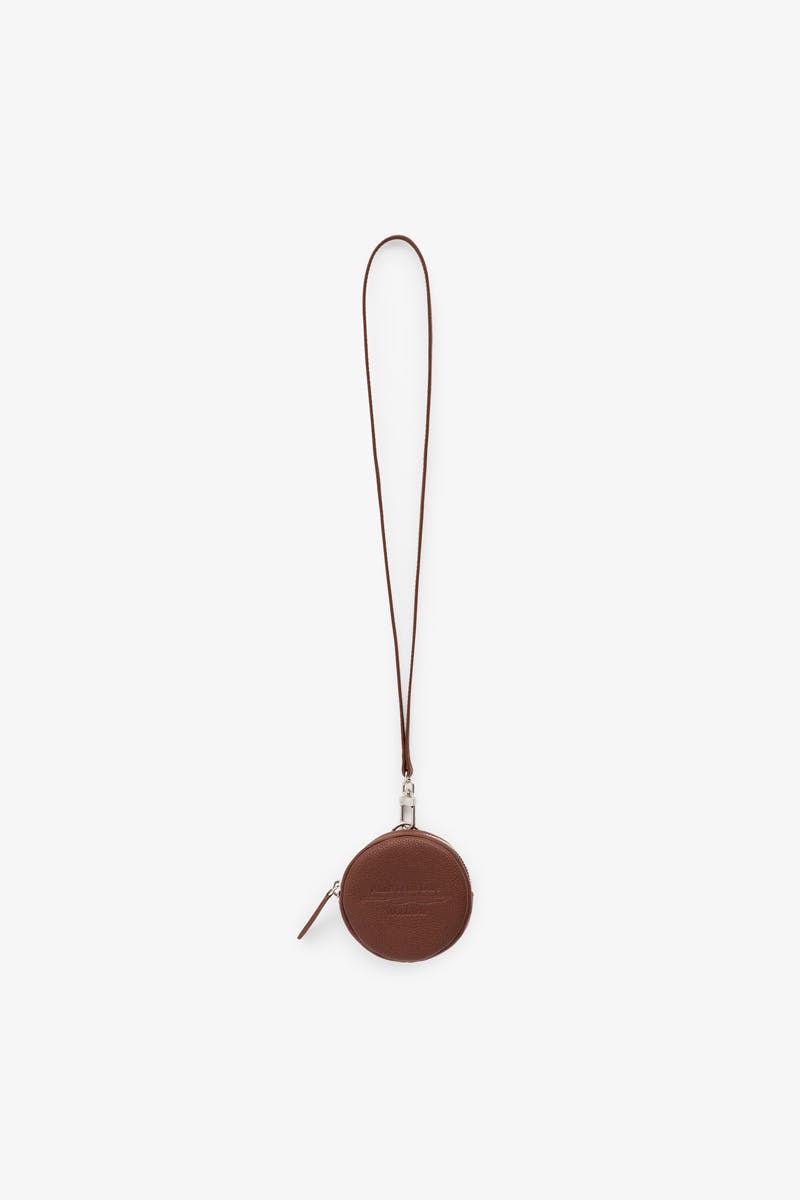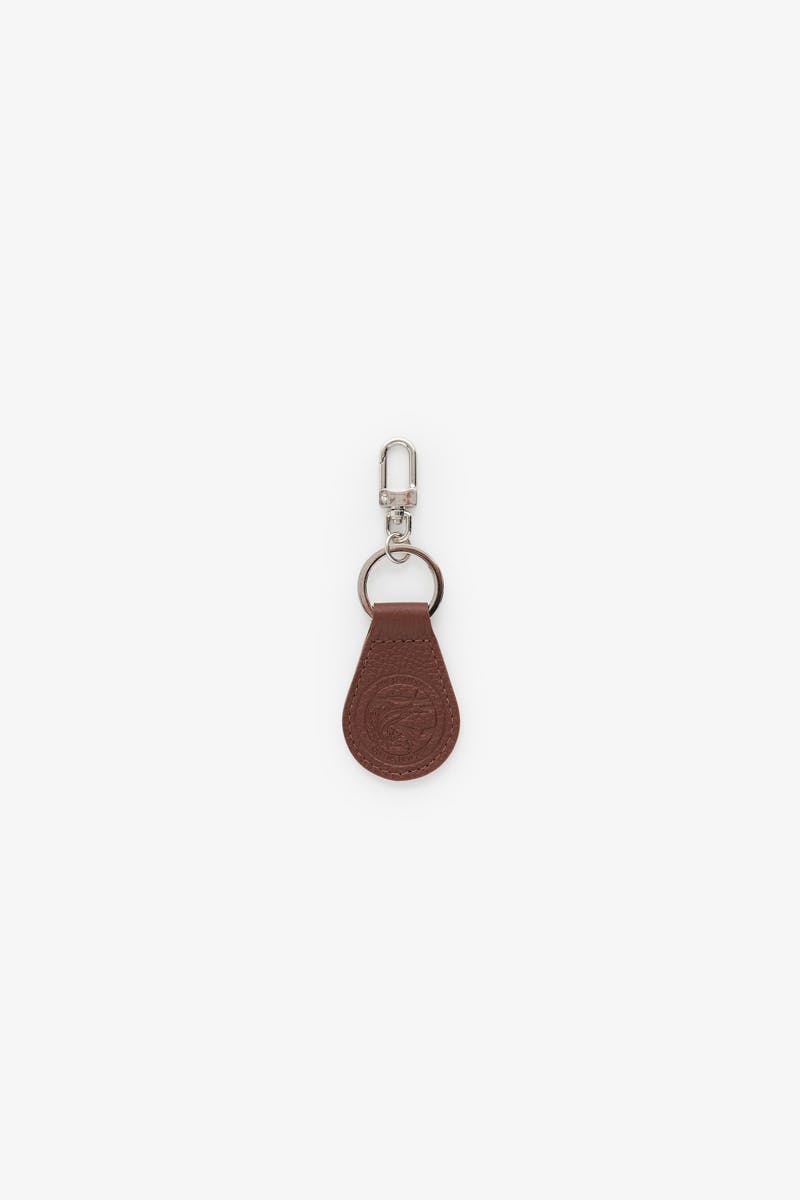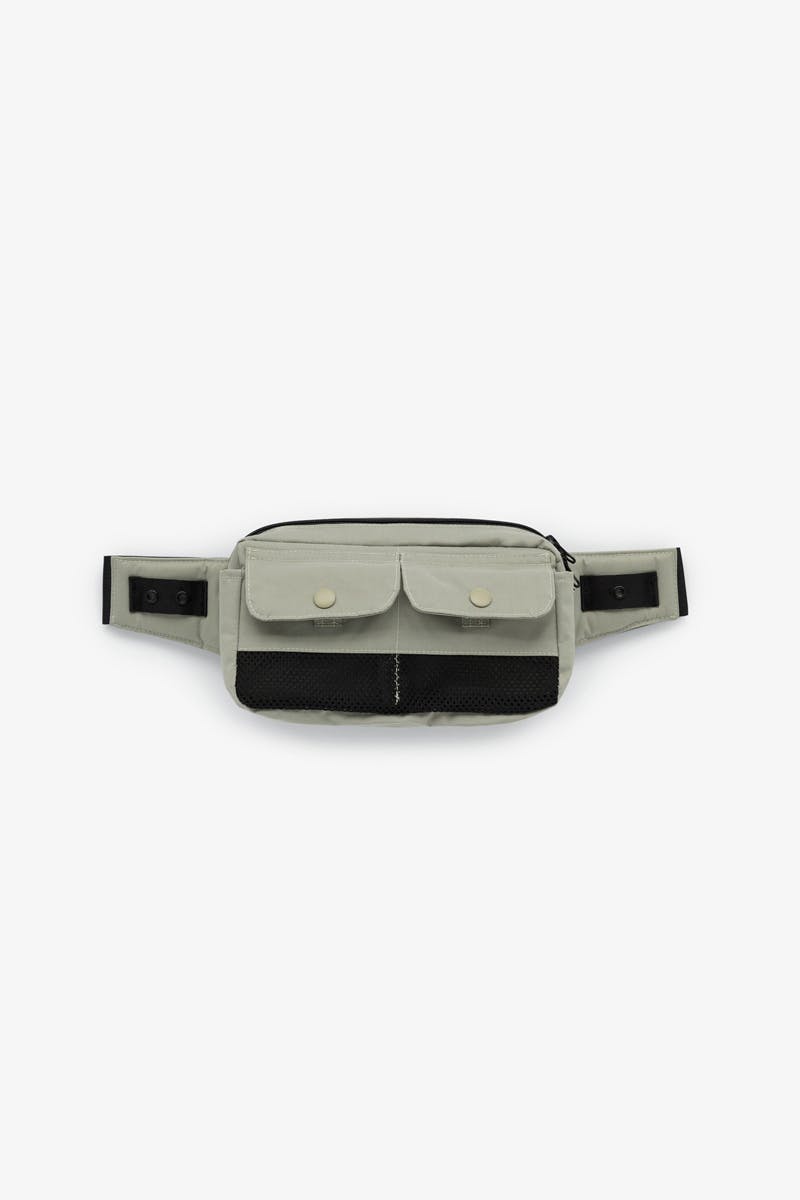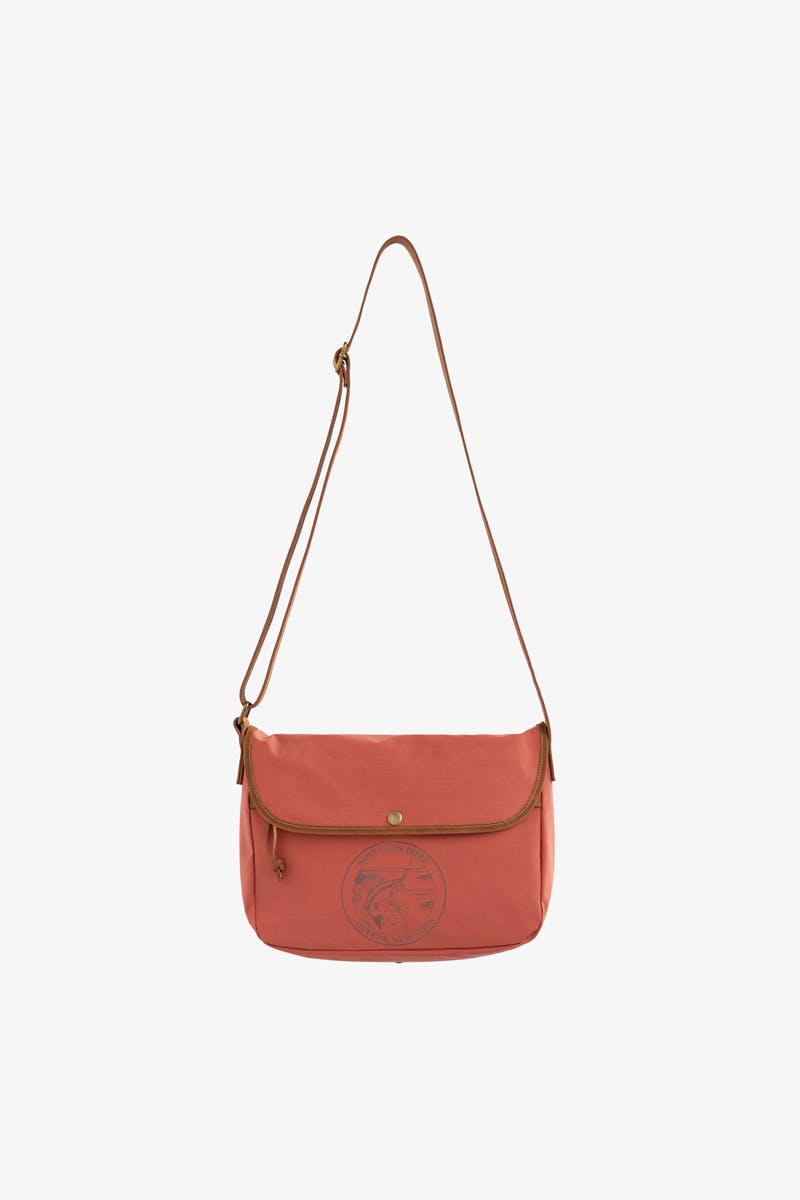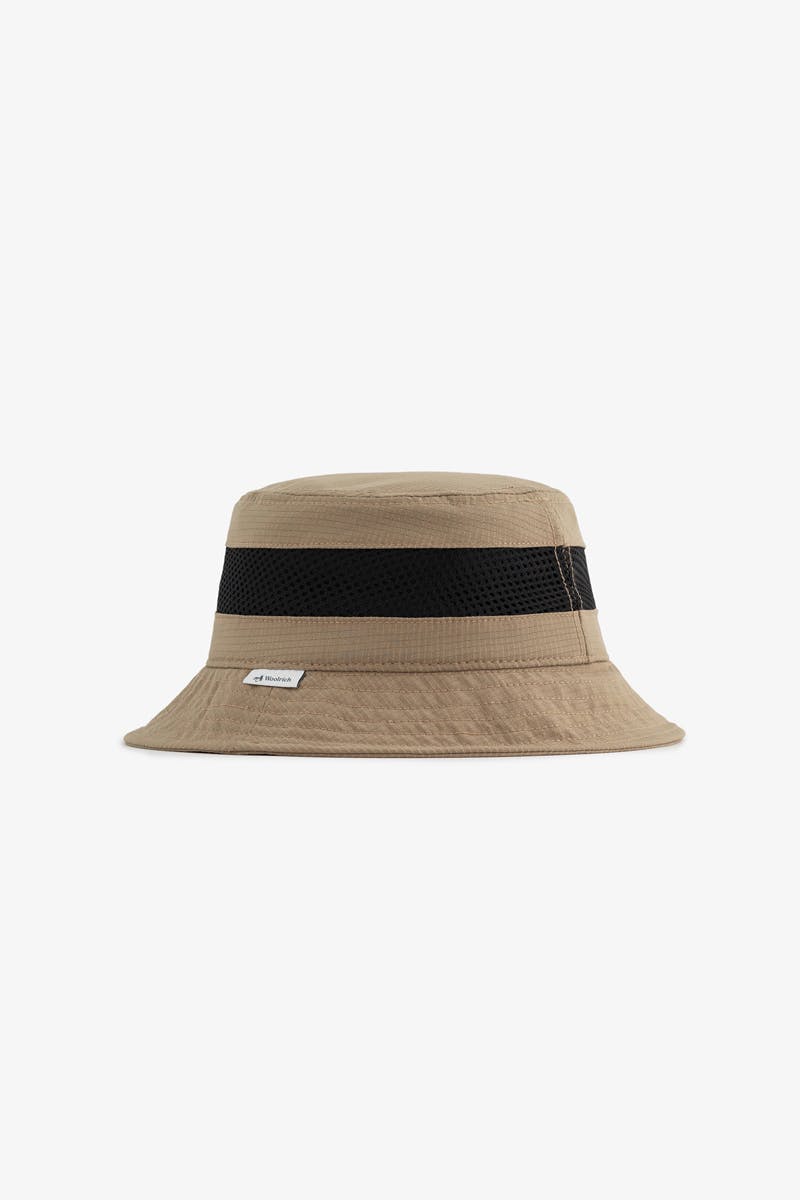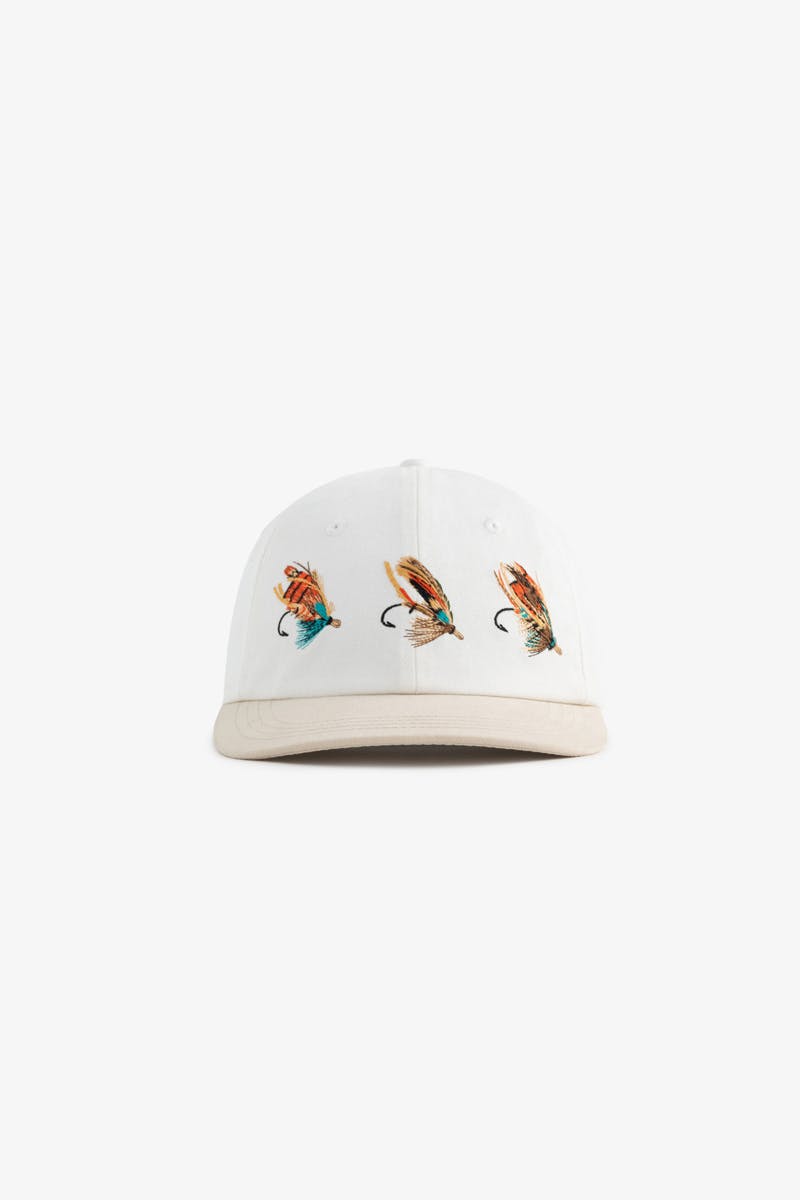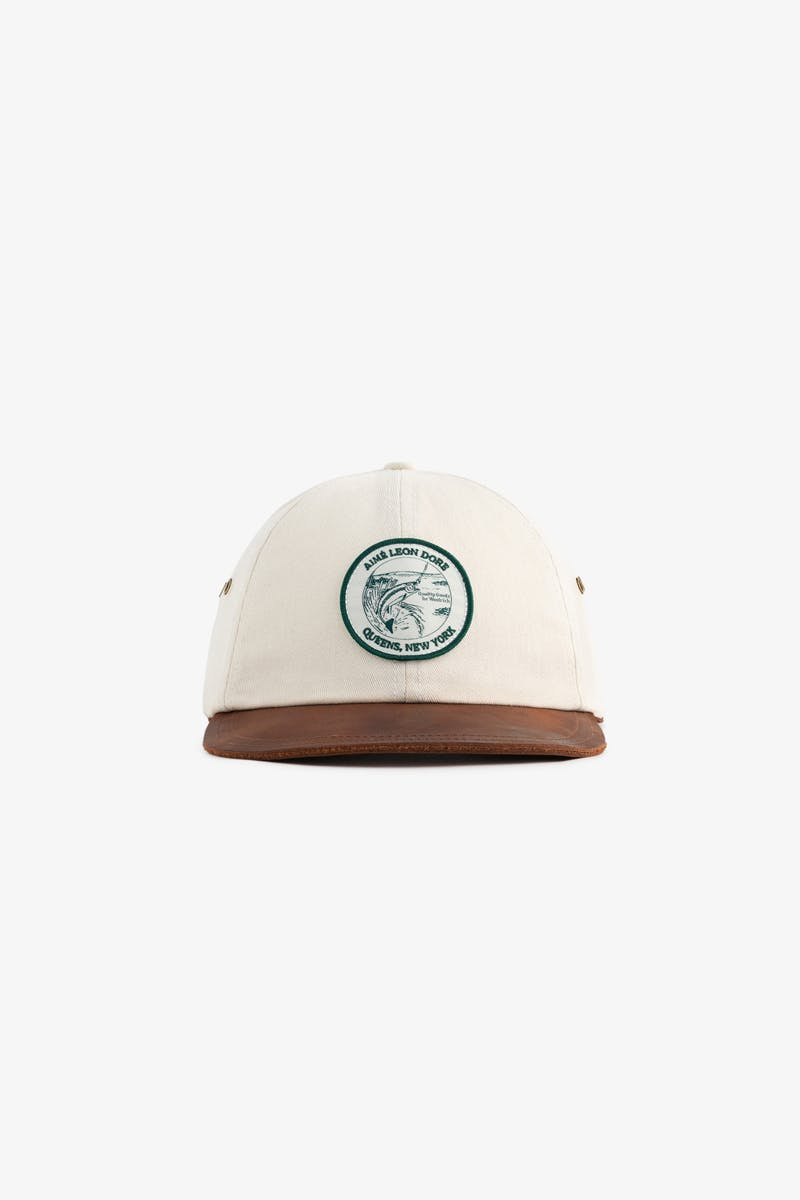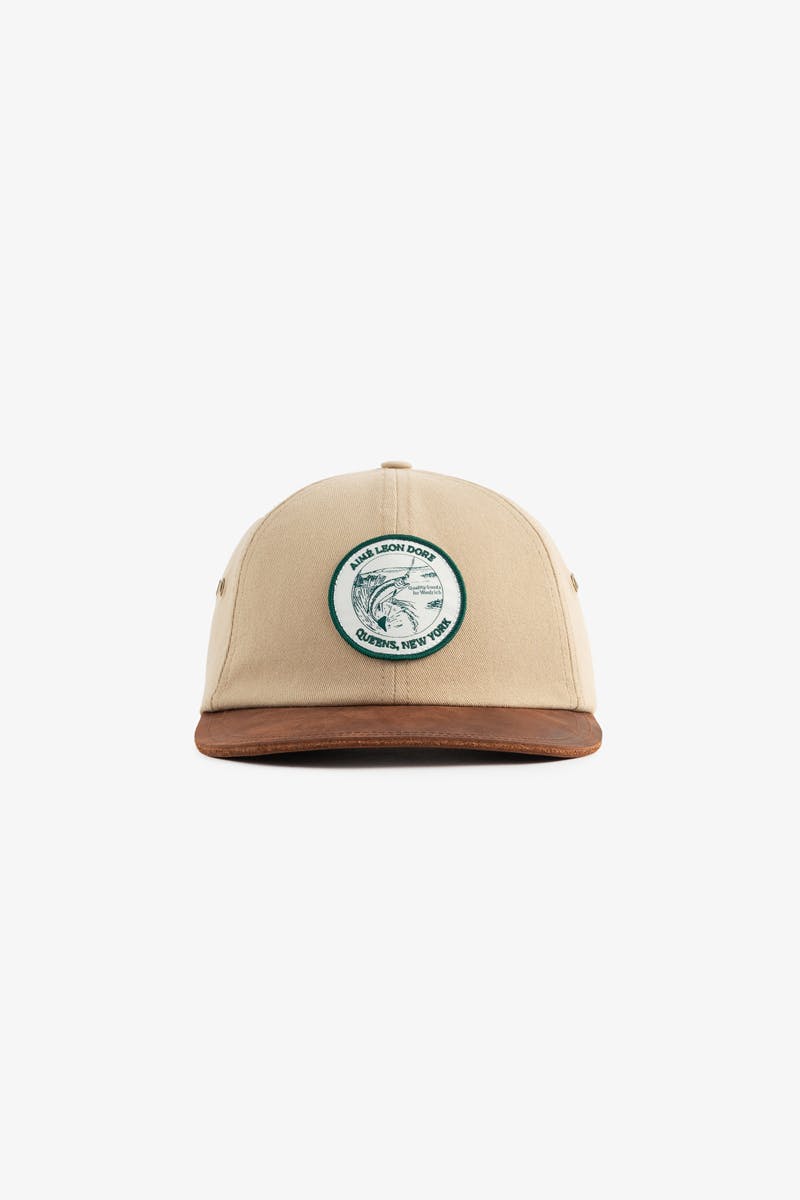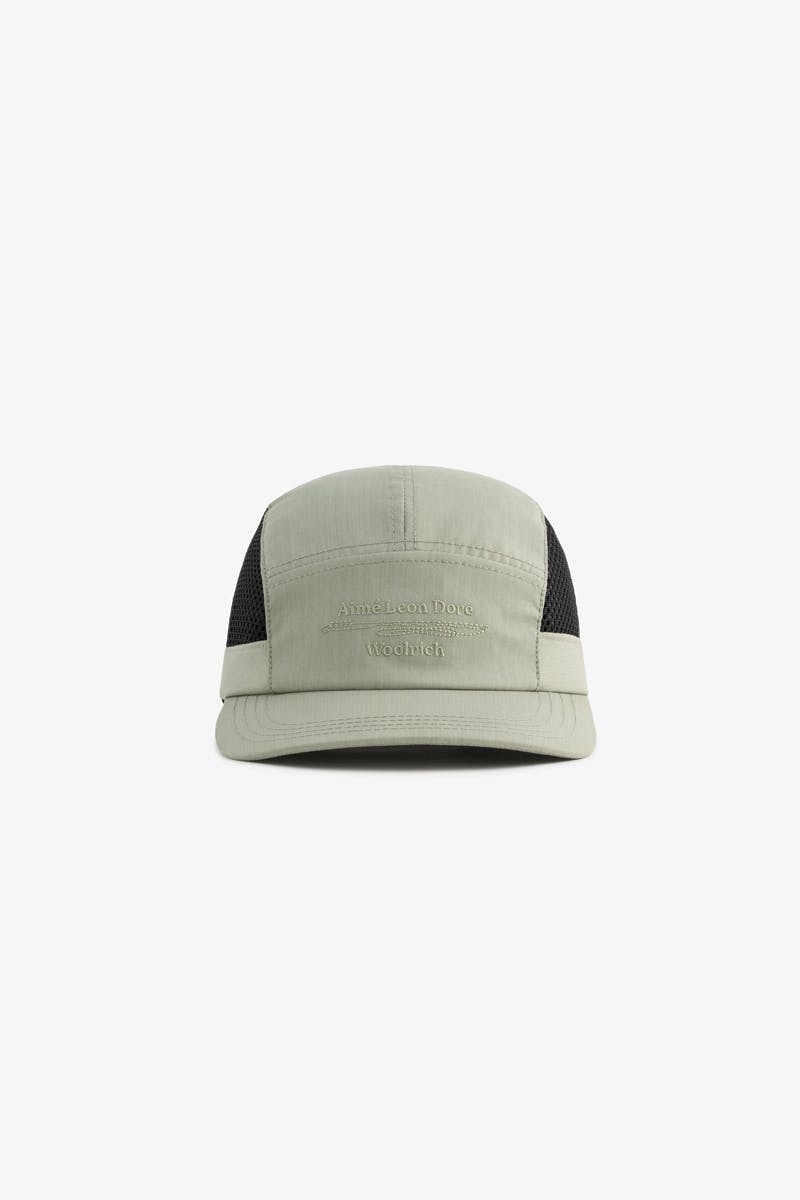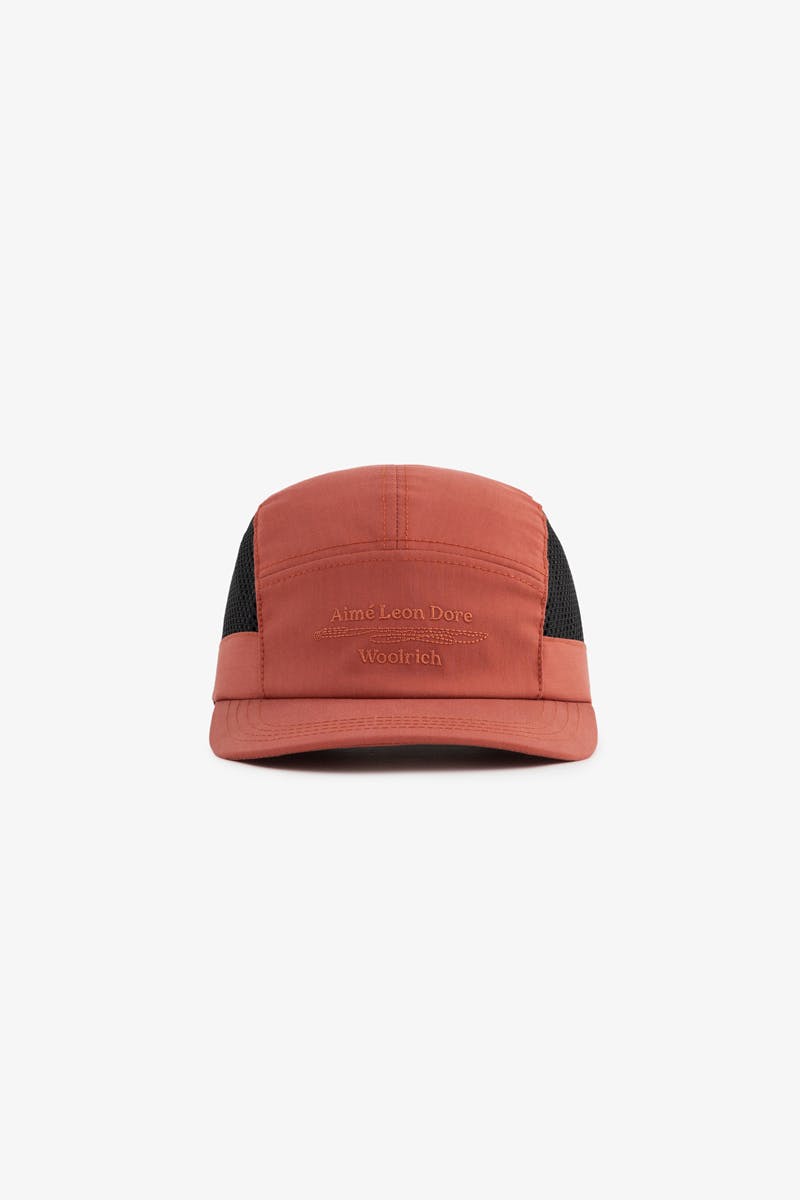 This being a fly fishing capsule, ALD and Woolrich also took into consideration all the great fishing spots up north, where summertime doesn't mean an escape from the crisp breezes.
Thus, fleeces and a chunky cable-knit sweater done up in the classic aran style worn by European fisherman of yore are also on tap. Expect more than a few folks hanging around ALD's Nolita flagship to have these tied around their neck even when it heats up.
Aimé Leon Dore x Woolrich's Spring/Summer 2022 collab launches May 6 on Aimé Leon Dore's web store, Woolrich's website, the ALD NYC flagship, and some Woolrich outposts.