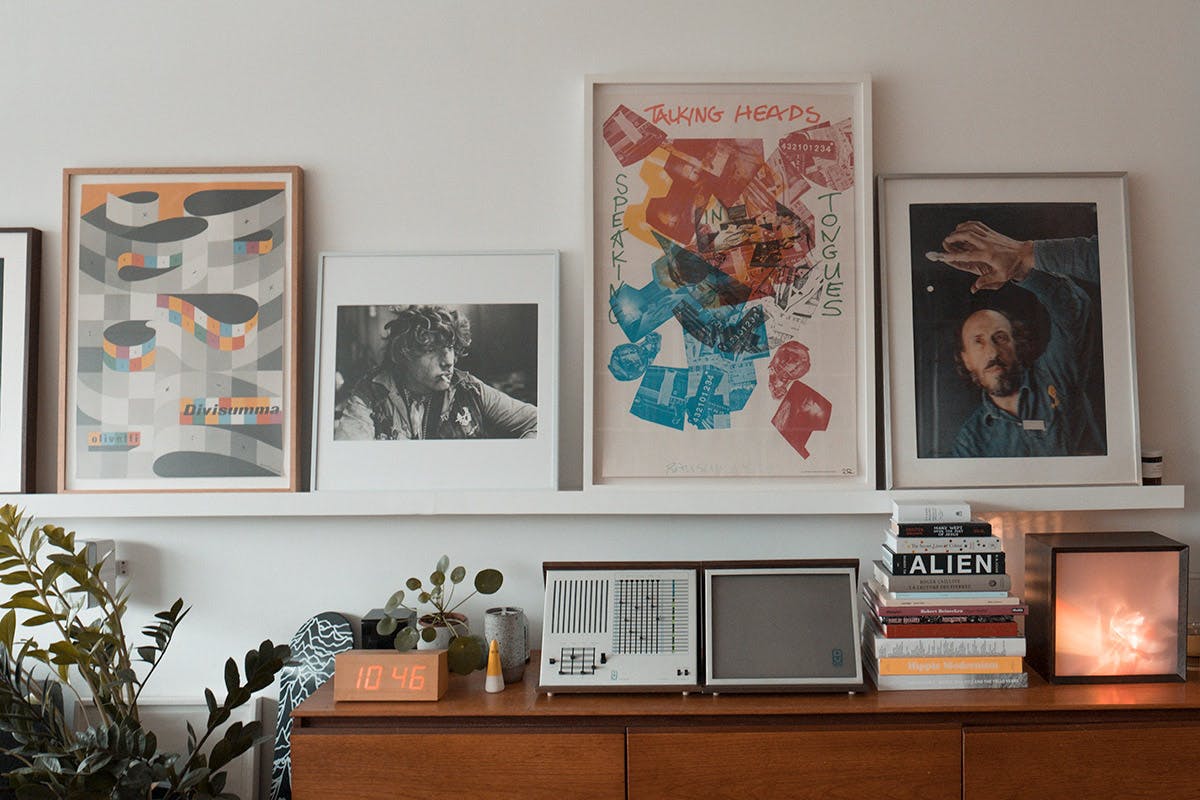 Collecting art is a marker not just of adulthood, but another, more elevated level of adulthood. Like wine tasting, it's something you feel might be important to try, although you're not exactly sure why.
In this fractured world economy, most young people aren't about to buy their own home anytime soon. Instead, we're at the mercy of landlords and forced to schlep our belongings to a new place every few years (if we're lucky). The act of moving home so often doesn't just make investing in quality furniture like an Eames chair difficult, it makes you question whether to buy anything large at all.
But art is different. It's something you can appreciate instantly and the act of putting it up will make any place feel like home. It's also more than just owning an object. According to Becca Starr, director of auctions collector relations at Artsy, "Starting a collection is creating an opportunity to be surrounded by joy every day."
"Engaging with art will make you think and feel differently, and see the world in a more diverse and creative way," says Paul Becker, CEO and founder of Art Money, a platform that offers interest-free credit to prospective art buyers. "Owning art is experiential, from meeting the artist to understanding and sharing the story behind the work."
Building an art collection can also be seen as a way to invest your money into something tangible that could offer a significant payback. It also supports the creative economy. Everyone wants to see artists create and thrive, but if no one buys their work, artists can't survive. Another benefit is that, unlike holding on to a rare pair of sneakers or a Supreme grail, you can actually enjoy the art as its value appreciates — assuming you choose the right piece.
Collecting art doesn't belong only to an unreachable grown-up world and you don't need a JAY-Z-level budget to make it work. From how to get started to what pieces to buy on a budget, Starr and Becker give us the lowdown on everything you need to know about building an art collection from scratch.
How to get started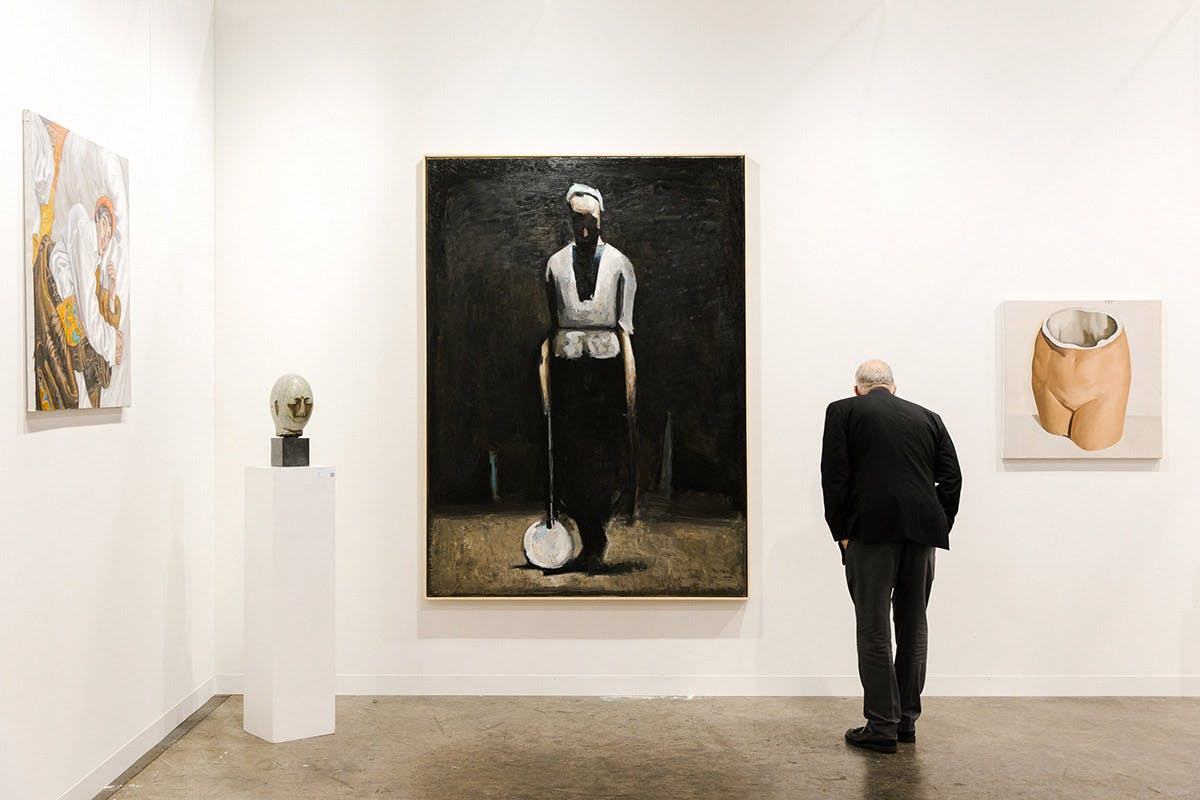 Before you even think about taking out your wallet, both Starr and Becker advise that you first take some time to research.
"The first step is to look and look and look," Becker says. "It's easy and it should be fun and social. Go with a friend to art fairs, openings, and exhibitions. Look online, follow artists and galleries on Instagram. You'll learn what you like and to trust your tastes.
"The second step is to just do it: buy the work you love. Forget about investment or making a 'mistake.' Go with your instincts. I would say buy an emerging artist from a commercial gallery and you will be getting great value and something unique that will form part of your own story forever. Personally, I would avoid big names or so-called 'hot' artists if you are just starting."
Starr adds that if there is a bigger-name artist you love but can't quite afford, see if they have prints or multiples (a series of identical pieces). "I also think that benefit auctions are a great way to start a collection," she says. "Proceeds go to a good cause, often 'buyers premium' — a charge the winning bidder pays in addition to the lot's final price at auction — is not applied, and usually the works are very fairly priced."
What's the deal with editioned work?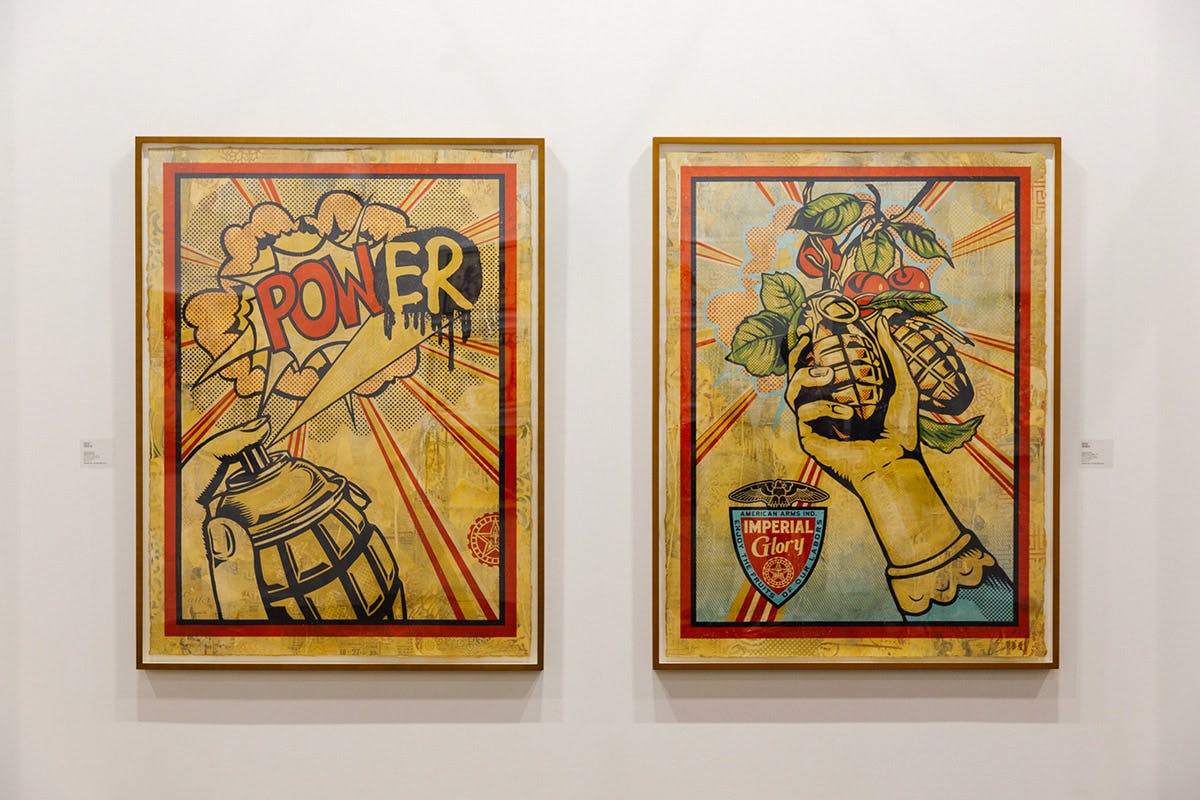 If you're looking to buy prints or photographs, you're going to be seeing a lot of editioned work. Basically, an edition means that once the listed editions are sold, the artist won't be able to sell any more of that same piece, meaning your one-of-10 work of art won't become a one-of-1,000.
This is an important distinction, as it means your work has a greater chance of increasing in value. The smaller the edition quantity, the more valuable a work could turn out to be. An even better choice would be to buy a "unique," a one-of-one piece by an artist.
But as Starr points out, "If you're collecting because you want to look at something beautiful every day, editions don't matter. Aesthetics are aesthetics. I own a ton of high or non-editioned works because I just love the way they look or the concept behind them."
How to collect art as an investment
Like any market, the art market can be unpredictable, so your first reason for buying something should be because you actually like the piece in question. That said, art is a multi-billion-dollar industry, so making smart moves can net you some serious money.
"To collect as an investment piece, you have to do your research," Starr cautions. "It's a risky business. Everyone is trying to hit the jackpot on a new artist, but trends and tastes change quickly. What you're looking for is a track record of success. One way to do this is to watch auction trends closely, even if you're not bidding. If you see an artist who has sold well — at or above the high estimate — at an established auction house two or three times in a row, you might be spotting the trend."
Starting a collection on a limited budget
Art can get expensive fast, but surprisingly, starting out with a limited budget still leaves you with plenty of options.
"If you're buying unique works, explore galleries that show emerging artists early in their careers," Starr says. "Going to MFA program thesis shows is a great way to find work at affordable prices by artists just starting out. Supporting young artists doesn't just make your money go further, it helps make art a viable career. Plus there's always the chance you'll stumble upon the next Basquiat, Hirst, or Koons."
Instagram isn't just a good place to find emerging artists, it's also where you can buy a lot of pieces, too. Many artists sell their work directly on their personal website, with both non-editioned and editioned works going for as low as $15. If an artist is represented by a gallery, they'll often have a link and contact information in their Instagram bio.
"If I had a few hundred dollars, I'd be watching the online and benefit auctions during off-seasons like summer," says Starr. "There are fewer eyes, so less competition, and the timing might be just right for someone to sell some nice pieces. If the idea of a live auction is scary, just leave your maximum bid, walk away, and wait to see what happens during the live sale. If you get it for your price, great. If not, on to the next!"
Don't be afraid to ask questions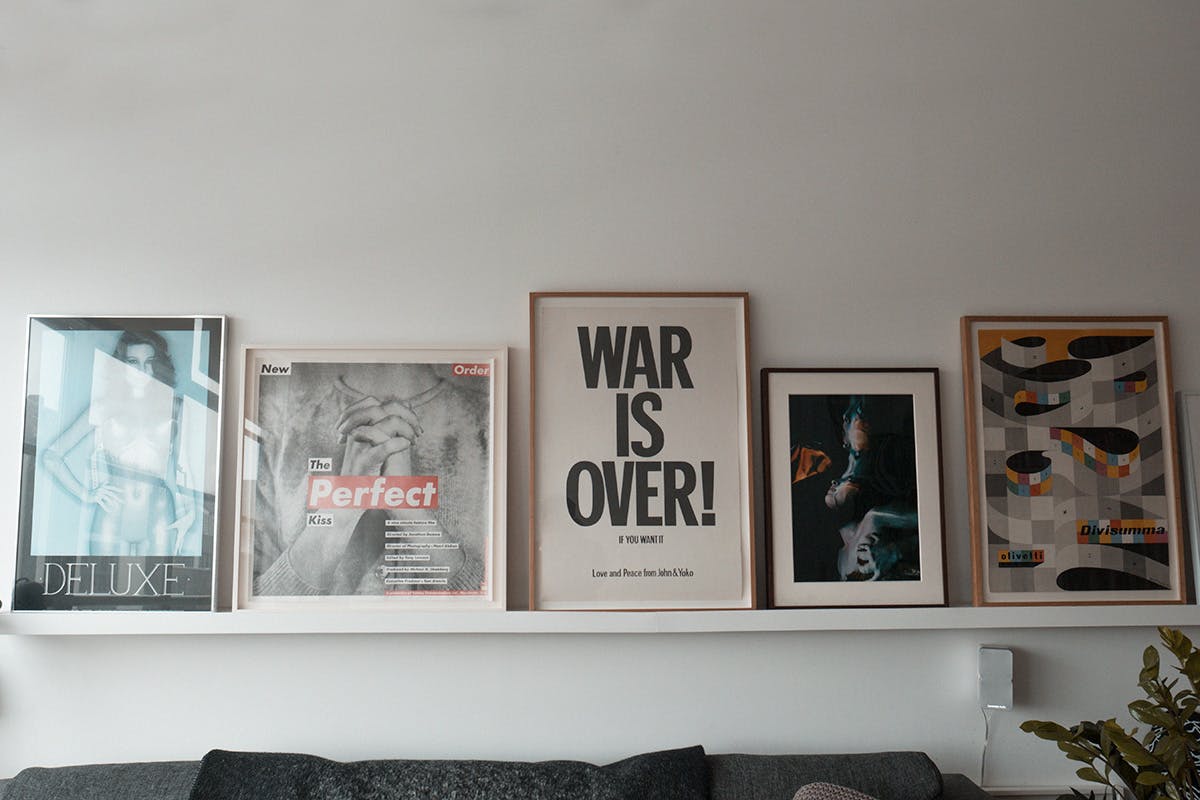 Starting an art collection can seem daunting, but according to Becker and Starr, it's important to have fun — and to ask lots of questions.
"People who work in art do so because they love it — they want to talk about it," says Starr. "Ask about the artist, the series, the materials, their other shows, their representation, the condition of a work, the provenance, what the install process would be, how should it be framed, and yes, even the price. It doesn't matter if you're not ready to buy yet. Get comfortable asking now. When that time comes, knowing how and what to ask will make a huge difference."
Becker echoes Starr's advice. "Don't be worried about doing the 'right' thing — there is no 'right,'" he says. "You won't like everything you look at and that's fine. By looking, you'll learn your tastes and to trust your judgment. Meet the artist if you can — for example, at an opening or art fair. Talking to the artist will take the work from an object to a story. Buy from a commercial gallery. They are a good filter of quality. Talk to the gallery owner. They are passionate about this and friendlier than you think. They will help you find quality whatever your price point."
However, no matter how much you research, Becker believes that ultimately you'll just have to take the plunge and purchase a piece: "Life's short — buy the artwork. It may just change your life."
In other art and design news, here's everything we saw at BAPE's XXV anniversary exhibit.