As of 2021, the e-bike market was said to be worth almost 30 billion USD, with projections estimating that it will grow to $55 billion by 2027, and almost $120 billion by 2030.
To put it simply: e-bikes are the future — but you already knew that.
What you might not know, however, is that e-bikes aren't what they used to be. Gone are the days of road bikes trudging along with giant electric motors on their slender frames, and those massive e-bikes that looked more like a motorcycle than they did a push bike.
For now, we are in an era where it's near-on impossible to tell the difference between a motorized bicycle and a traditional one. Things have become so incognito, you'd be silly not to pedal with a little assistance.
According to data, there are over 300 million e-bikes being used on a daily basis, which, too, means there are plenty of cycling brands to choose from.
Luckily, in the name of delivering informative #content, Highsnobiety has selected a handful of brands you should be looking at for when you (finally) join the e-bike revolution. Happy cycling.
Vela
Vela isn't like other e-bike brands. Since its inception in 2012 in São Paulo, Brazil, the brand has since relocated to Detroit, United States, and centered itself around the classic 1970s French design aesthetic that saw it stand-out from the crowd in the outset.
In truth, a Vela e-bike couldn't look any less like an e-bike, but that's it's beauty. Despite looking less-tech than most, it doesn't mean a Vela isn't full of it, with features like a 4G SIM card for tracking and remote locking running through its collections.
Vela is a brand for those seeking a forward-thinking bike, with a traditional, old school feel, and for those who enjoy perusing around town. It's the best of both worlds, and it's in a realm of its own.
VanMoof
In the world of e-bikes, VanMoof is one of the most well-known. Founded in 2009 by two Dutch brothers Taco and Ties Carlier, VanMoof was born out of a desire to create "the perfect city bike" and has been at the forefront of the sector ever since. More recently, the label has found itself at the centre of a handful of trendy collaborations, most notably with the likes of LOEWE, Jacquemus, and even Highsnobiety.
Following the largest ever Series C investment which raised $128 million USD in 2021, VanMoof has taken things up a notch, cementing itself as the poster boy of e-bikes. Sleek, minimalist, and functional, you can't go far wrong with a VanMoof, that's for sure.
Specialized
Anyone into cycling will be well aware of Specialized. From grand tour winners to everyday riders, the American brand has become one of the most renowned brands in the world of cycling thanks to its high-spec frames and state-of-the-art technology. To put it bluntly: they're damn good.
In 2012, Specialized made its first foray into the world of e-bikes with the aim of creating an experience that felt and looked like riding a traditional push bike. Thanks to its innovative Turbo SL System that was eventually introduced seven years later, Specialized finds itself as one of the best in e-bikes, too. Shocker.
Cowboy
Belgium-based outfit Cowboy is one of the most popular e-bike brands in the industry, and for good reason, too. Claiming to offer riders a smooth and agile ride backed its a range of innovative tech and apps, it's a brand that cares as much about the journey as it does the product itself. Since it was founded in 2017 with the lofty goal of "revitalising urban cycling," Cowboy's rise has been impressive, to say the least, generating over €1 million worth of sales in its first four months of trading. Impressive stuff.
Canyon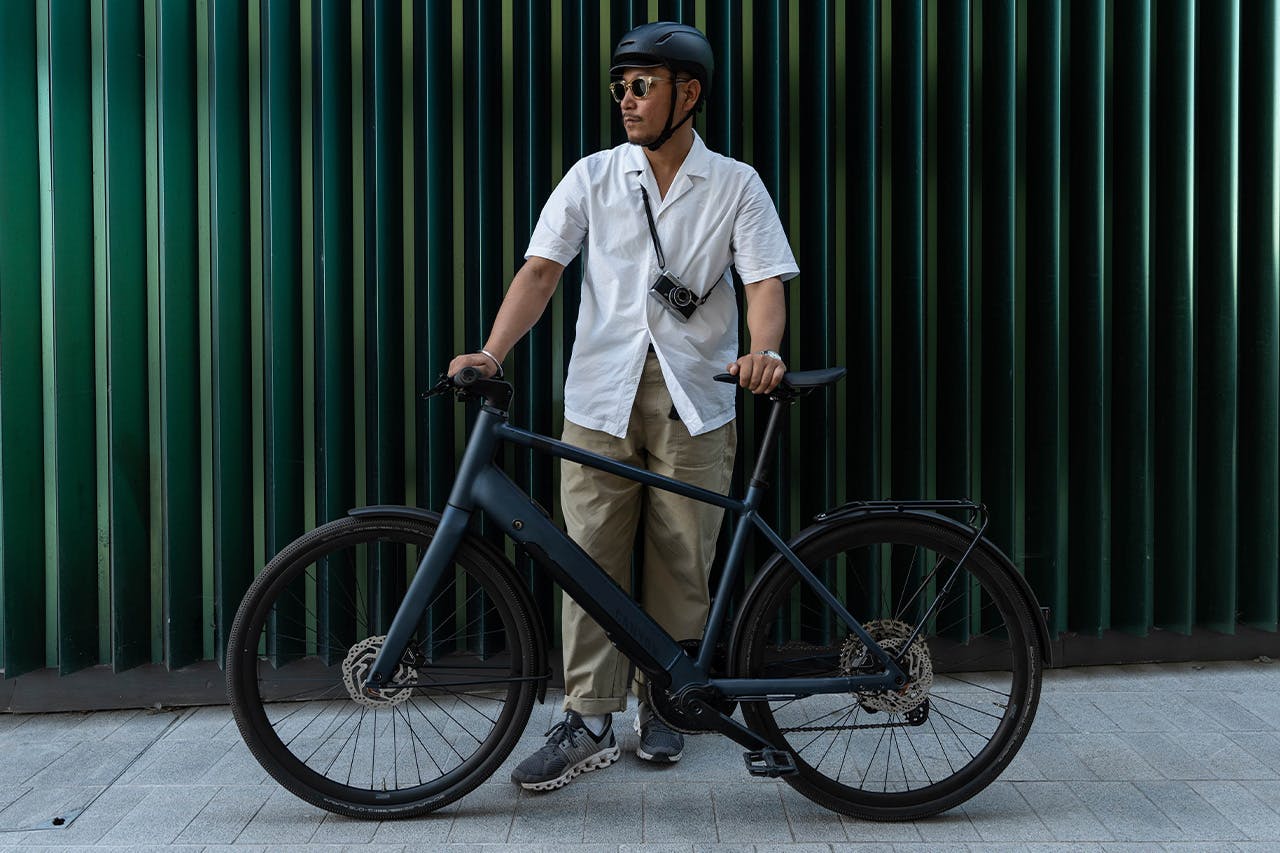 Like Specialized, Canyon has been a major player in cycling for some time now, it too providing bikes for the world's finest. Unlike Specialised, however, Canyon's entrance into e-bikes came a lot later, six years later in fact. Now a fully-established creator of all bicycles (both electric and traditional), Canyon's credentials should never be questioned.
The brand's Commuter:ON 7 is arguably its most convenient model, designed as an everyday commuter bike perfect for café hopping or blitzing down the canal at the weekends. Despite an impressive list of city-ready features that include built-in lights, fenders, and a sturdy rear rack, the bike is deceptively lightweight too, weighing in at just 17.2 kg.
GoCycle
The brainchild of former McLaren Cars design engineer Richard Thorpe, GoCycle is a bit of an OG when it comes to e-bikes. After winning the Best Electric Bike award at Eurobike 2009, GoCycle has gone on to become a leader in the e-bike market, more specifically frames that fold, too.
GoCycle's mission is, and always has been simple: to create the world's best urban electric bikes, according to its website. While I'm not going to sit here and declare GoCycle the winner (I'll let you judge that one), the accolades do indeed speak for themselves.
Shop our favorite winter footwear