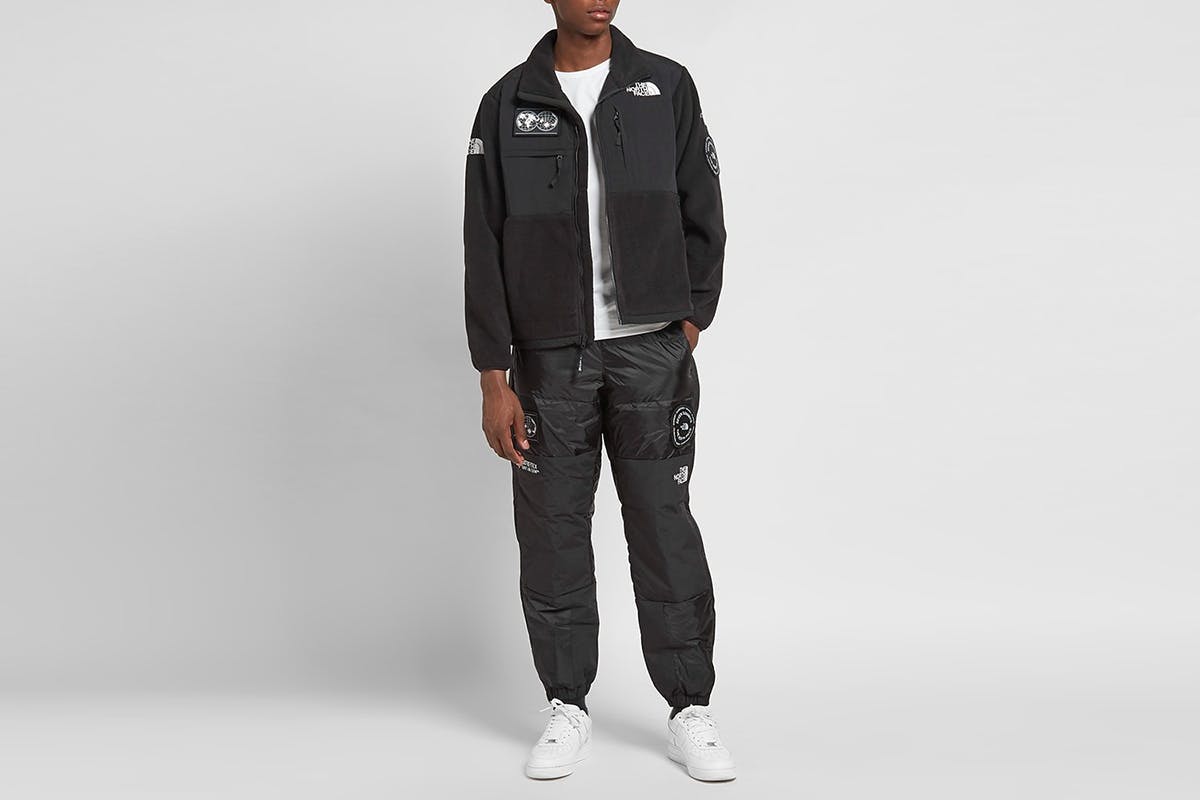 Introduced by American manufacturer W. L. Gore in the '60s, GORE-TEX is up there with the most superior of waterproof materials. With fall here and winter right around the corner, investing in some GORE-TEX apparel should be on your to-do list.
For those that don't know, GORE-TEX is made from Teflon material and is not only waterproof, but also ready to keep windchills at bay, all while being breathable enough to allow vapor and sweat escape. Both functional and wearable, it shouldn't be surprising that mountaineering and sportswear brands make use of the technology in many of their products.
Outdoor labels such as The North Face and Arc'teryx are obvious go-to's when it comes to GORE-TEX essentials. More recently, however, the trusty material has been embraced by brands like Clarks Originals and adidas, who have released winter-ready footwear packing GORE-TEX lining.
For those ready to invest in waterproof this season, we've brought you some of the best GORE-TEX jackets, pants, boots, and more that are available right now.
View all the best GORE-TEX jackets, pants, shoes, and more below.
GORE-TEX Jackets


GORE TEX Buckle Cuff Parka
The North Face Black Label
(Available at 3 Merchants)
(Available at 3 Merchants)
GORE-TEX Pants
GORE-TEX Shoes & More

Stan Smith GORE-TEX Shoes
(Available at 4 Merchants)
(Available at 4 Merchants)
Our designated Selects section features products that we love and want to share with you. Highsnobiety has affiliate marketing partnerships, which means we may receive a commission from your purchase.