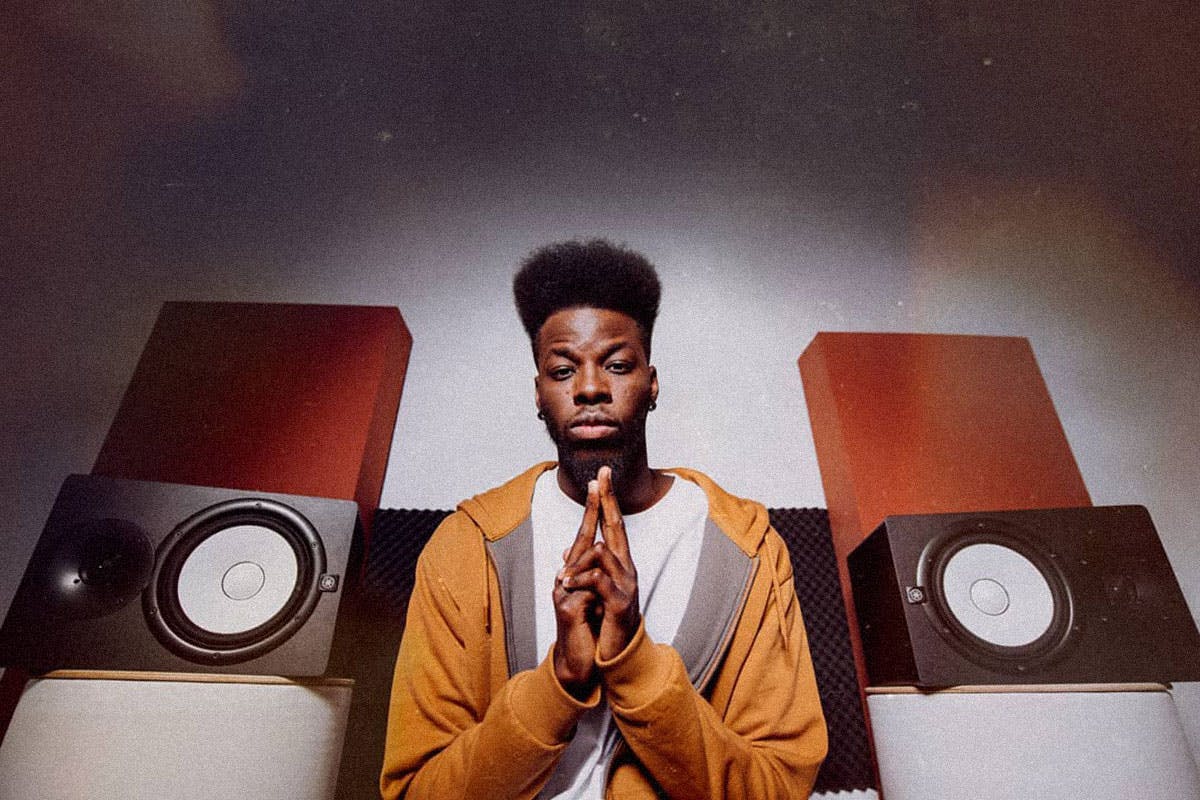 Portugal is having a moment, but it's hard to pinpoint, exactly, what this moment consists of. We could point toward the solidly leftist government in a Europe where proto-fascists have been steadily gaining ground, or the economy's shocking rebound after a wholesale rejection of IMF austerity post-recession. We could also point toward how Lisbon is both a haven for digital nomads and ground zero for a slow-boiling Airbnb crisis.
This moment has been a long time coming — it's almost unfathomable that a dictatorship existed in the westernmost part of mainland Europe until 1974, and into the early 2000s, drug addiction rates were among the highest in the European Union. The minimum salary in Portugal still hovers around 600 euros, and given how much of the population works in the service and tourism industries, this is the reality for a significant portion of the Portuguese population below 30.
Despite a political history best characterized as a gradual transition from colonial power to fascist backwoods, the country has always punched above its weight musically — both fado (which many argue originates from Brazil and is a direct result of colonialism) and Cante Alentejano have both been classified as Intangible Cultural Heritage by UNESCO.
Portuguese hip-hop's trajectory (or Rap Tuga, as fans call it) is in many ways an ultra-condensed version of fado's path. What was once a marginal genre of social protest confined mostly to the outskirts of Chelas, the Linha de Sintra, and the Margem Sul do Tejo is now eminently profitable. Whether this is good or bad depends on whom you ask; the answer is likely both. For an enthusiast like me with one foot in and one foot out of Portugal, though, I'm thrilled by how Portugal's mainstream is adopting the genre.
But Rap Tuga does not pull only from its own musical roots — Afro-house has left an indisputable mark on the genre's DNA. Portugal will forever bare the weight of its colonial past that it has largely avoided confronting head-on, but the scene is proof that a flower can indeed bloom in a dark room. Contemporary Portuguese rap is its own beautiful multicultural and multilingual mix, whether it's Guinea-Bissau-born Allen Halloween, creole rapper Mynda'Guevara, or Slow J, the son of an Angolan father and an Alentejana mother.
While in Lisbon over the summer, I attended a reading from the young Portuguese writer Afonso Reis Cabral. While fielding questions, he talked about reluctance among his generation of Portuguese authors to write in an anything other than the first person. This same trend holds true for the country's hip-hop tradition. Generation after generation of being the most impoverished and politically unpredictable country in Western Europe, artists, finally, have a second to catch their breath and turn inwards.
Below are 10 Portuguese rappers you need to know:
Allen Halloween
There's a phrase in Portuguese that goes, "Primeiro estranha-se, depois entranha-se." It was, apparently, written as promotional copy for Coca-Cola by the early 20th century Portuguese author and poet Fernando Pessoa, and it is notoriously difficult to translate into English. I'd go for, "First you find it weird, then you get it." or, "First you find it weird, then you become obsessed with it." This phrase came to mind after hearing Allen Halloween's voice for the first time. He sounds like that late-night transition between drunkenness and crying, similar to the gravelly delivery of the late Wu-Tang wildcard Ol' Dirty Bastard.
But despite his unorthodox flow, Halloween is far from a joke. He might be Rap Tuga's sad clown; his self-released 2015 album Hybrid is one of the most focused and well-wrought Rap Tuga albums ever. Similar to Danny Brown in the US, Halloween's gift is his timelessness — like a fine Alentejo red, he seems to only improve his craft with age. His recent single "Crescer" is a beautiful but melancholic series of vignettes on love, loss, and rootlessness in Lisbon. That time seems to have stopped in Portugal is both a gift and a curse, and no rapper understands this better than Allen Halloween.
Slow J
Since his 2015 debut EP The Free Food Tape, Slow J has quietly become one of the most talented all-around musical acts in Portugal. Rapper, singer, and producer, "You Are Forgiven" is, so far, my favorite Rap Tuga album of 2019. It's on the shorter side at nine songs, but this heavily autobiographical album is totally devoid of filler.
Slow J's influences are myriad — a stint in London studying music engineering has no doubt sharpened his craftsmanship, but he also cites Cante Alentejano as an influence, which is a haunting, polyphonic genre native to his mother's region of Alentejo. There is a sort of calming, cosmic acceptance inherent in Cante Alentejano, and this same elegiac thread runs through Slow J's music. On "Também Sonhar" ("Dream As Well"), Slow J shows off his singing chops alongside the ultra-talented Sara Tavares. I won't pretend that Rap Tuga will ever gain a substantial international audience — even the Brazilians barely pay attention to it — but Slow J is the perfect example of an artist that only Portugal is capable of producing.
Papillon
Papillon got his start with the rap group GROGnation, but since the release of his 2018 album Deepak Looper (produced by none other than the multitalented Slow J), he has emerged as one of the Rap Tuga's most promising names. The story behind Deepak Looper is a bit of a rap fairy tale — Slow J was asked in an interview what rappers he would most like to work with, and Papillon was at the top of the list. Deepak Looper is a bildungsroman of sorts, a Portrait of the Young Rapper on the Come-Up.
Papillon's project is also heavily autobiographical, but it is far from an exercise in vanity. His lyrics are both mature and measured, and his innovative, relentless flow has earned him an audience with older rap purists and young, internet-raised trapheads alike. In "Metamorfose Fase II" ("Metamorphosis Phase II"), Papillon raps, "Is the glass half-empty or half-full? / I don't wonder nowadays / I just drink the water." For fans of Portuguese rap, the glass is undoubtedly half-full.
Wet Bed Gang
Wet Bed Gang is a perpetual finalist for the worst rap moniker of all time, but the group's place as Portugal's foremost pop-trap group is undeniable. In their latest single "iNrresponsável" (a pun on the word "irresponsible"), they follow in the footsteps of trailblazers Johnny Knoxville, Uncle Drew, and Freddie Gibbs by getting turnt in geriatric makeup. Wildin' Grandpa is a time-honored tradition that guarantees streaming numbers, evidently.
Made up of Gson, Zara G, Kroa, and Zizzy Jr., the group has a surprising amount of range. They alternate between singing and more conventional trap bangers, which helps guarantee their continued relevance. For a trap group, staying power is no small task. Once you've heard one Migos song you've basically heard them all, and the half-life of Kendrick Lamar's "HUMBLE." was remarkably short compared to his other music. When I first arrived to Portugal, Wet Bed Gang was the one name I consistently heard when looking for Portuguese rap recommendations. Love them or hate them, if you're young and you're Tuga, you're definitely familiar with their work.
Nenny
To speak of Nenny's discography would be a contradiction in terms — we are forced instead to talk about her number of songs available to the public, which you can count on one hand. Despite only having released a few songs to date, Nenny has left us no choice but to include her on this list. She is, as Ricardo Farinha notes, the first truly viral woman rapper in the history of Portuguese hip-hop.
Her single "Sushi" might feel particularly tone-deaf to Anglophone listeners acutely aware of issues regarding cultural appropriation, but in just over half a year, it already has more than 10 million streams. Nenny's "Bússola," only the second song she released, translates into English as "Compass." It is fun, compulsively listenable, and has major pop crossover appeal. "Compass" is a fitting title too — from here, regardless of which direction Nenny decides to take her music, Portuguese rap fans will be following attentively.
Stereossauro
I have to be honest — Stereossauro's not a rapper. He's a producer, and even then, he often works with artists outside the boundaries of hip-hop. If I were being generous for the purposes of this list, I might call him a trip-hop artist. Regardless, Stereossaro's assent to being a one of Portugal's most notable producers has not been rapid. The 40-year-old has had what he calls a "fade-in" of seven or eight years, and because much of his music relies upon zealously-protected samples, his success has paved way to more success — he referred to his growing popularity as something like a snowball effect.
You can make a strong case that a number of rappers deserve Stereossauro's spot, but few artists are more vital to Portugal's hip-hop scene right now than he is. Other Tuga rappers have incorporated indigenous Portuguese music into their production — even rappers on this list have; Sam the Kid and Slow J frequently sample fado — but nobody has fused contemporary rap production with traditional Portuguese music quite as beautifully as Stereossauro.
Mynda'Guevara
With friends of mine who write or make art, I often ask myself which version of them is truer: the day-to-day person I know them to be, or their cumulative artistic output? For creole rapper Mynda Guevara, the question is easy. She describes her first song "Mudjer na Rap" as "like my ID card. It was like my resume, what I gave to people to get to know me."
If Guevara's songs look or sound slightly different than others, it's because she raps in Cape Verdean crioulo, the oldest spoken creole in the world. Rap crioulo has played an integral part in the history of Portuguese rap, and Guevara is one of the subgenre's most promising stars. She is also unabashedly adamant about the need for more women in Rap Tuga. In an interview with DN, she said, "My mission is to show that women can also rap. I am proof of this. But I don't want to be the only one." There's a vacancy for the queen of Portuguese rap at the moment, and Guevara has just as much claim to it as anybody else.
Sam the Kid
When, exactly, did it become corny to refer to certain rappers as poets? I have a hard time keeping a straight face while doing so, but to call Chelas-born Sam the Kid anything other than a poet would be a disservice to his work. STK is one of just a handful of Portuguese rappers who had an important part in the genre's early years but is still making relevant, engaging music.
Although his songs rarely stray out of the confines of boom-bap, they're still incredibly ambitious — some reach the 7-8 minute range, and the idea-dense verses read just as well on paper as they play. Had STK retired 10 years ago, he'd still have an indelible place on Rap Tuga's Mount Rushmore. I worked my way through STK's discography as I learned Portuguese, and part of the joy of his music was how realizing how much I'd missed on prior listens.
Mishlawi
It's late 2016. If you're headed toward Lisbon's Bairro Alto or Rua Cor de Rosa on the last train in and you happen to be just out of the center — in Amadora, say — there's roughly a 25% chance that you'll see a young group of teenagers wearing shoulder bags and adidas hats listening to Mishlawi's "All Night" through a portable speaker. The song was an obvious banger, but I thought that it would be Mishlawi's 15 minutes of fame — how wrong I was.
Since then, the US-born and Portuguese-raised Mishlawi has steadily built an international fan base. Recent signings by Universal Music and Island Records has only hastened Mishlawi's ascent. Detractors might argue that Mishlawi is not in fact Portuguese and therefore shouldn't be included on this list. I can guarantee you, though, that these detractors won't be from Lisbon. His particular version of R&B-inspired trap-pop is a significant stylistic departure from most of the other rappers on this list, but the way in which young Portuguese fans have claimed Mishlawi as their own demands his inclusion. His remix of young Portuguese SoundCloud rapper Yuri NR5's "Eu Tou Fixe" ("I'm Good", or "I'm Cool") was, for my money, the undisputed Portuguese hit of 2018.
Bispo
Like Papillon, Bispo hails from the Mem Martins area along the Linha de Sintra. Contrary to Papillon, though, Bispo's rise to the top of the Portuguese rap scene has been a slower ascent. After a string of EP's between 2012 and 2015, Bispo finally broke out with his debut album Desde a Origem in 2015. Rap Tuga has changed considerably since 2015, but Bispo's older music has aged well. He's an exception to the rule in this regard; Portuguese rap as recent as the first half of the decade can feel dated to a foreign ear.
Bispo's staying power is what makes him a great rather than passable Portuguese rapper. Much of his music focuses on relationships — relationships between lovers, between parents and children, between people and the places that have shaped them. Despite the seriousness of most of his discography, it is still compulsively listenable in a myriad of contexts — I felt just as comfortable playing Bispo during dinner parties in my Intendente apartment as I do while writing this piece now. To borrow a phrase from the American rapper Isaiah Rashad (whose oeuvre is similarly suitable for most occasions) — Bispo has the music for the vibers.