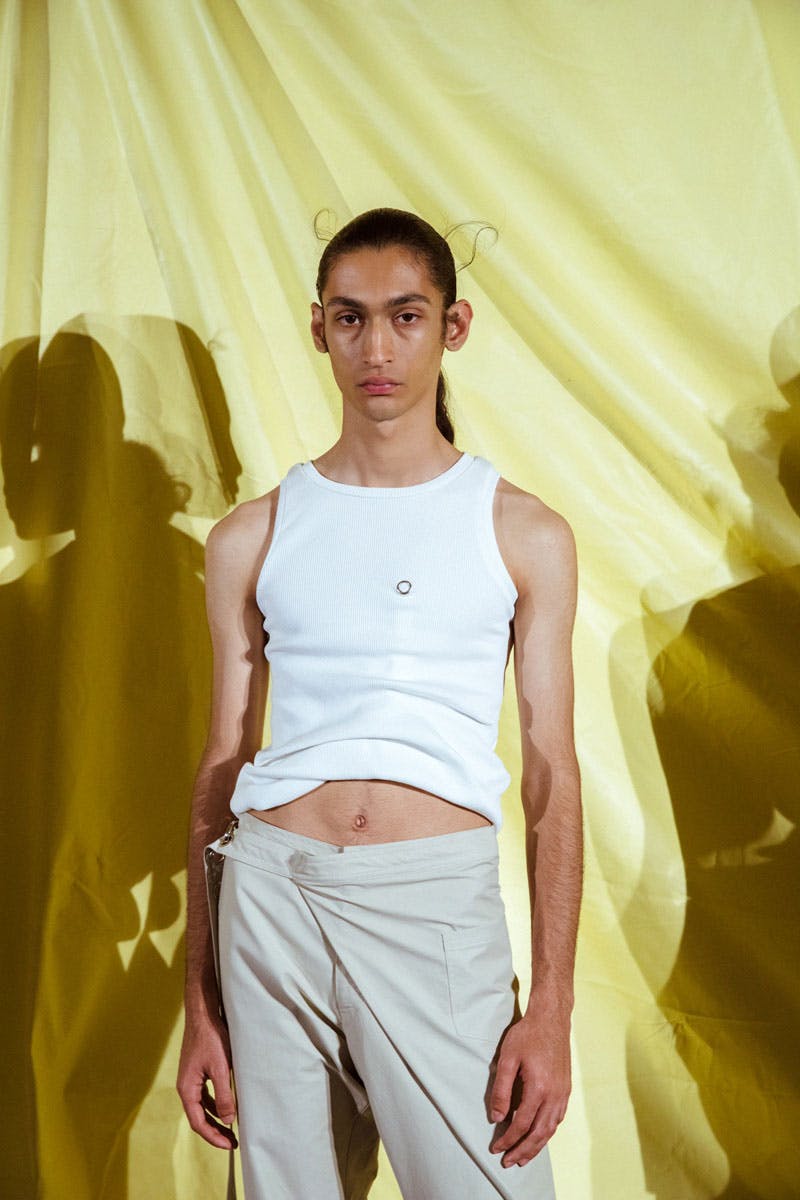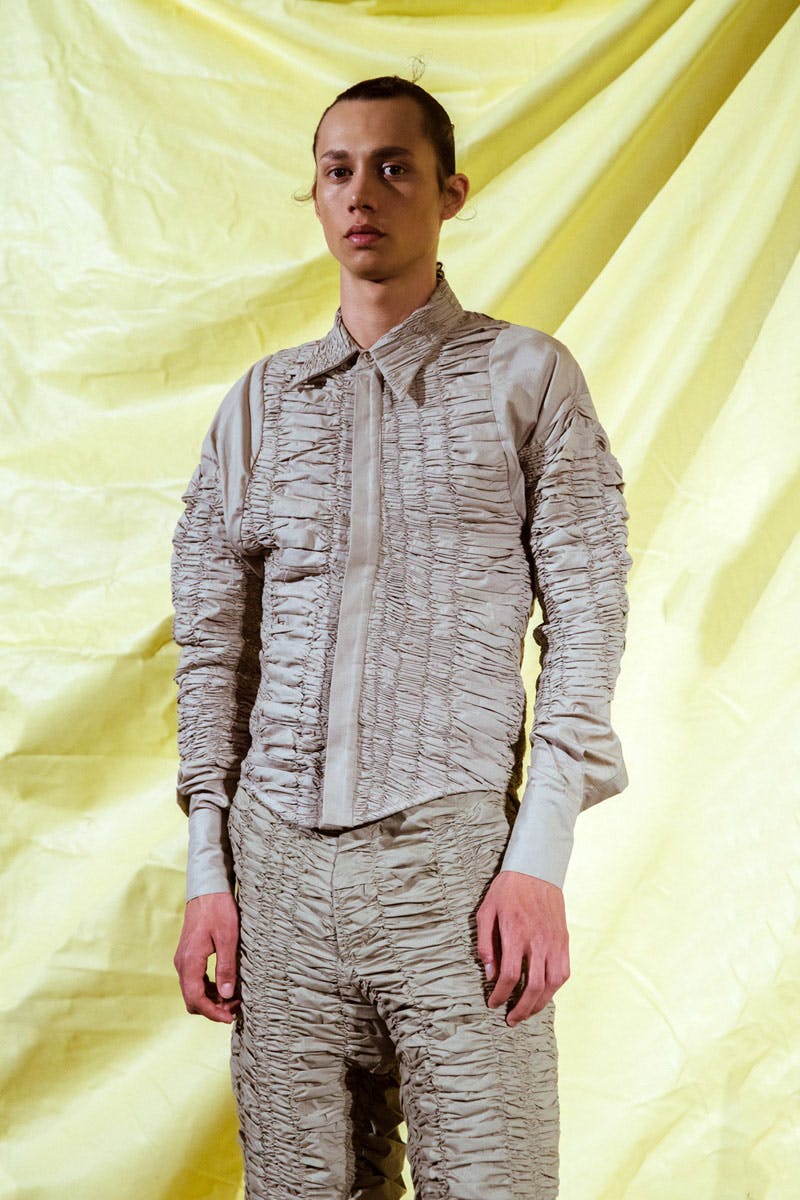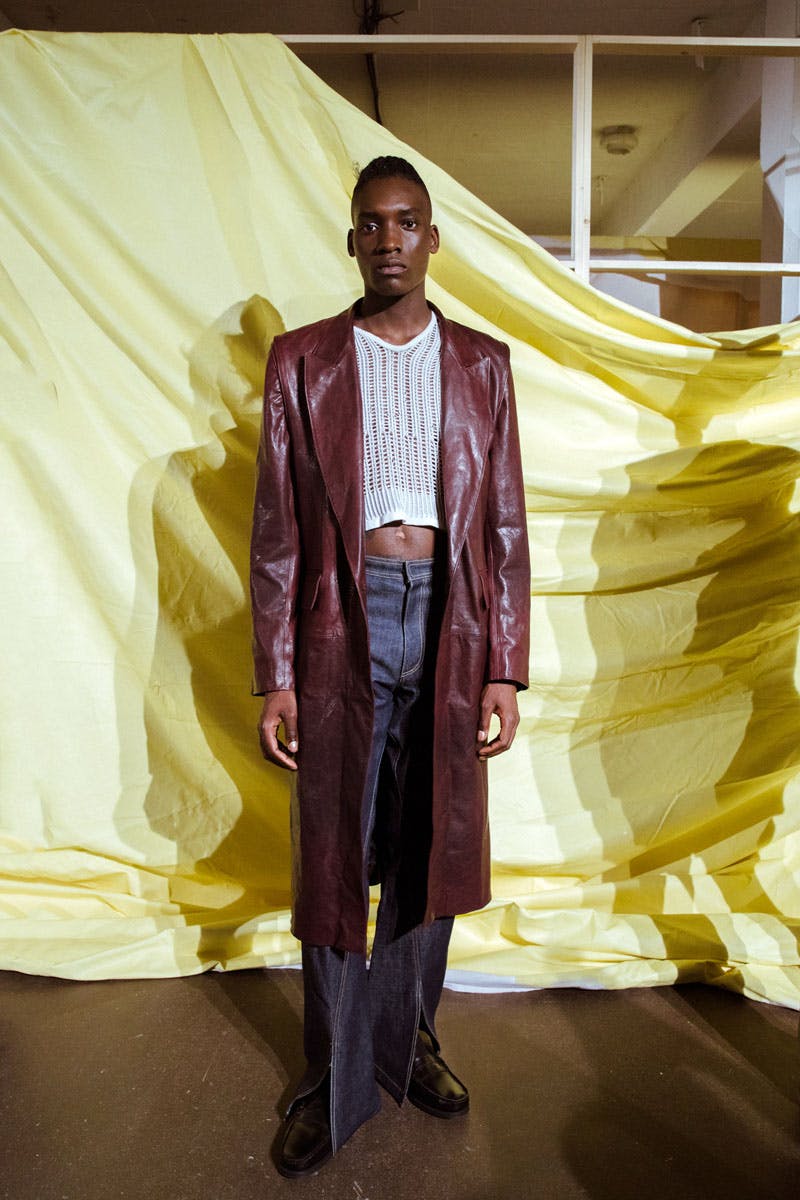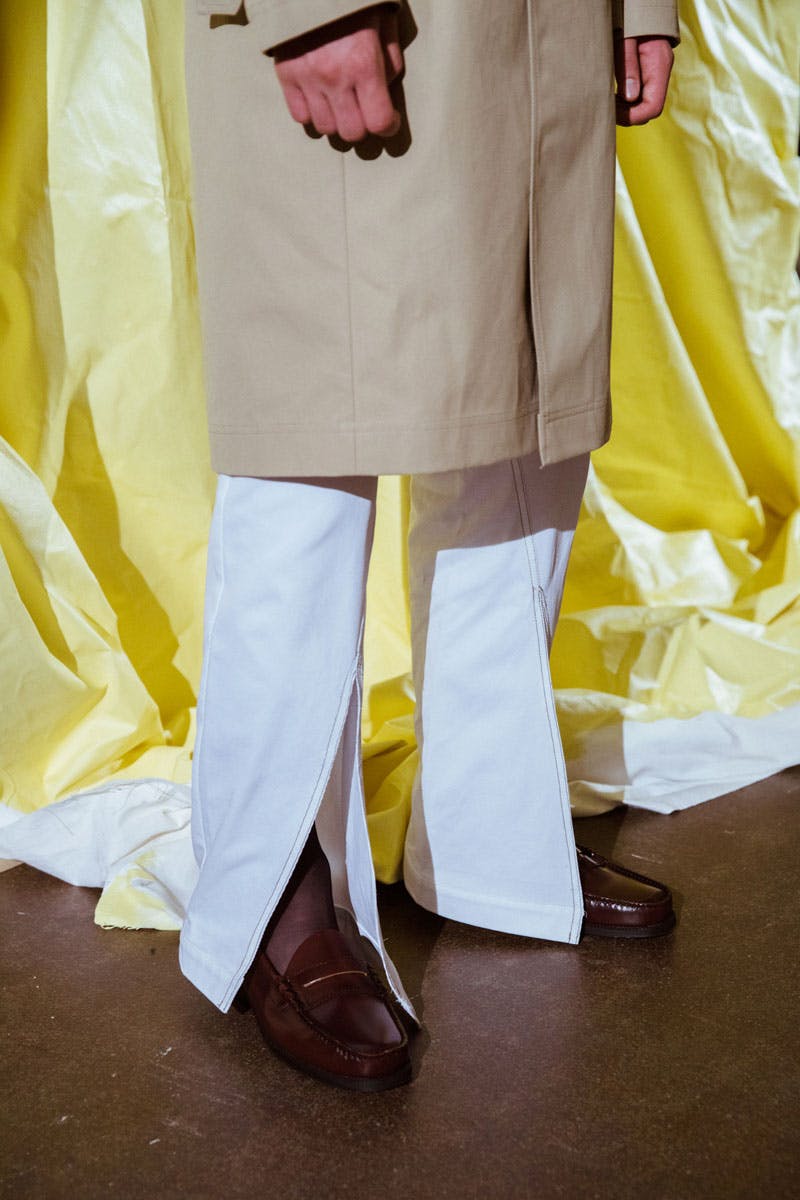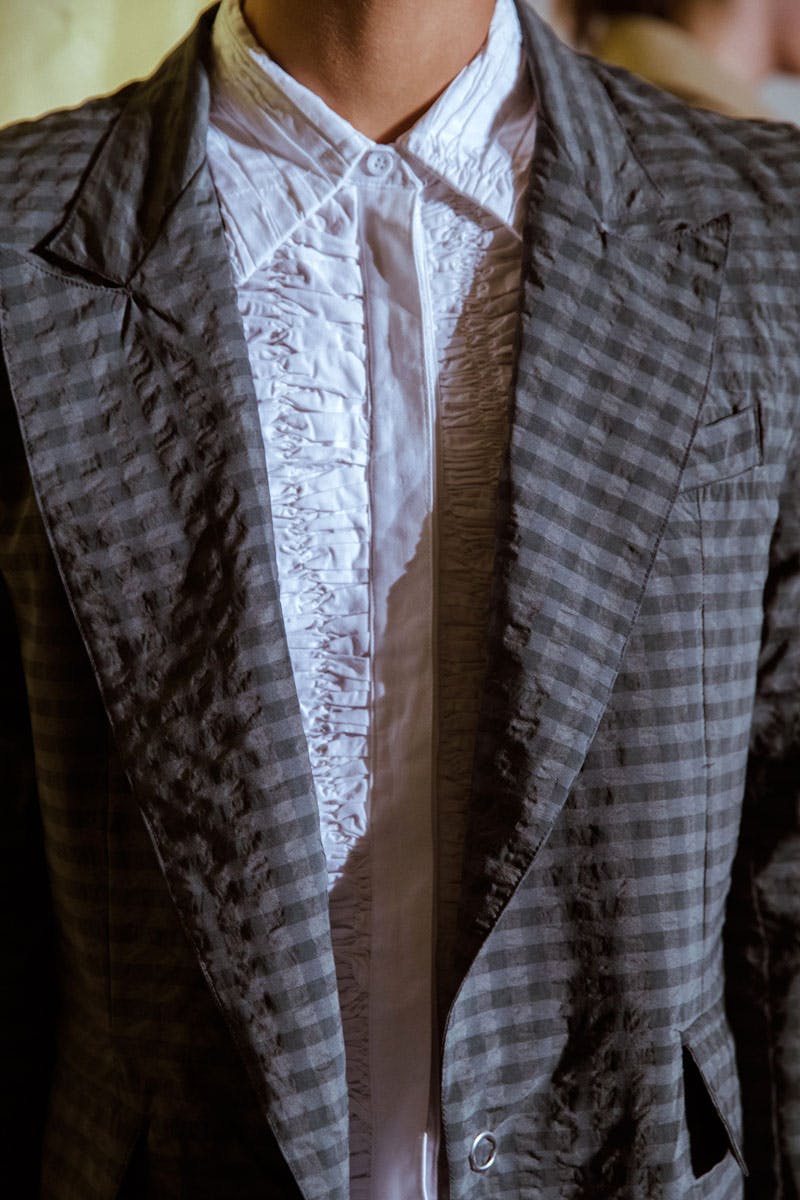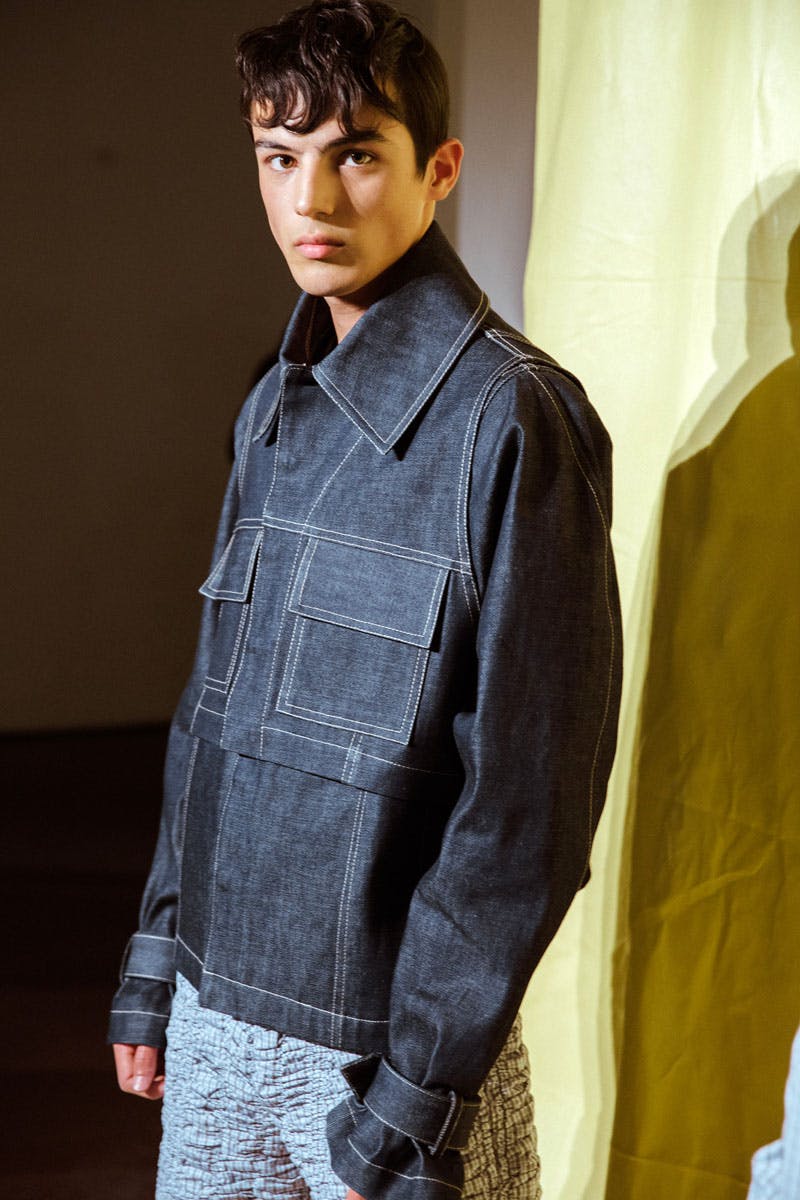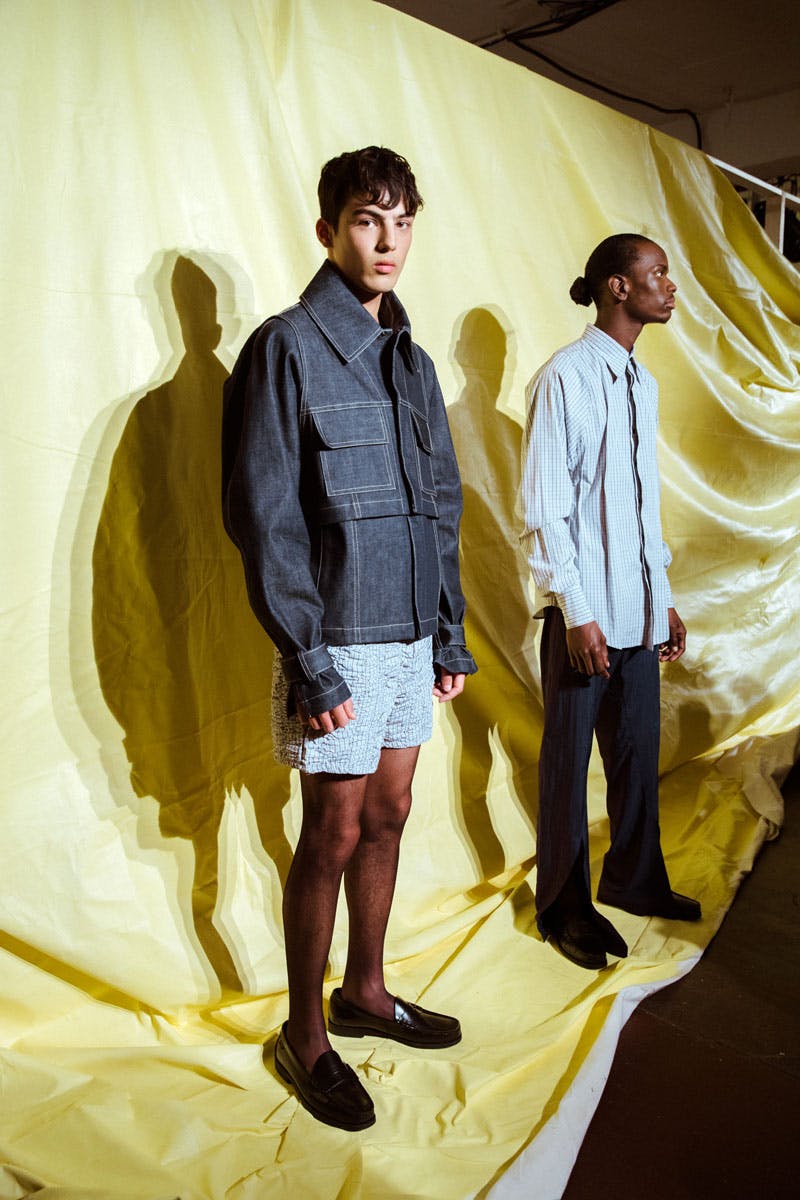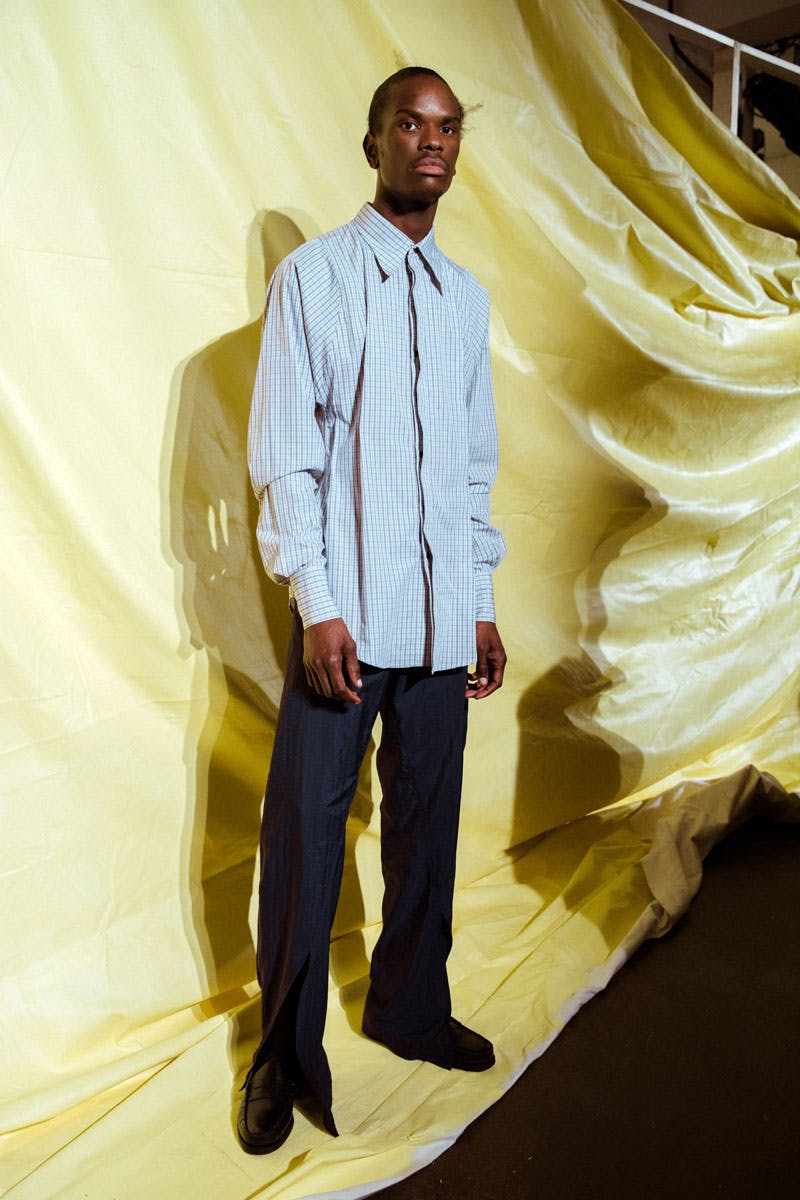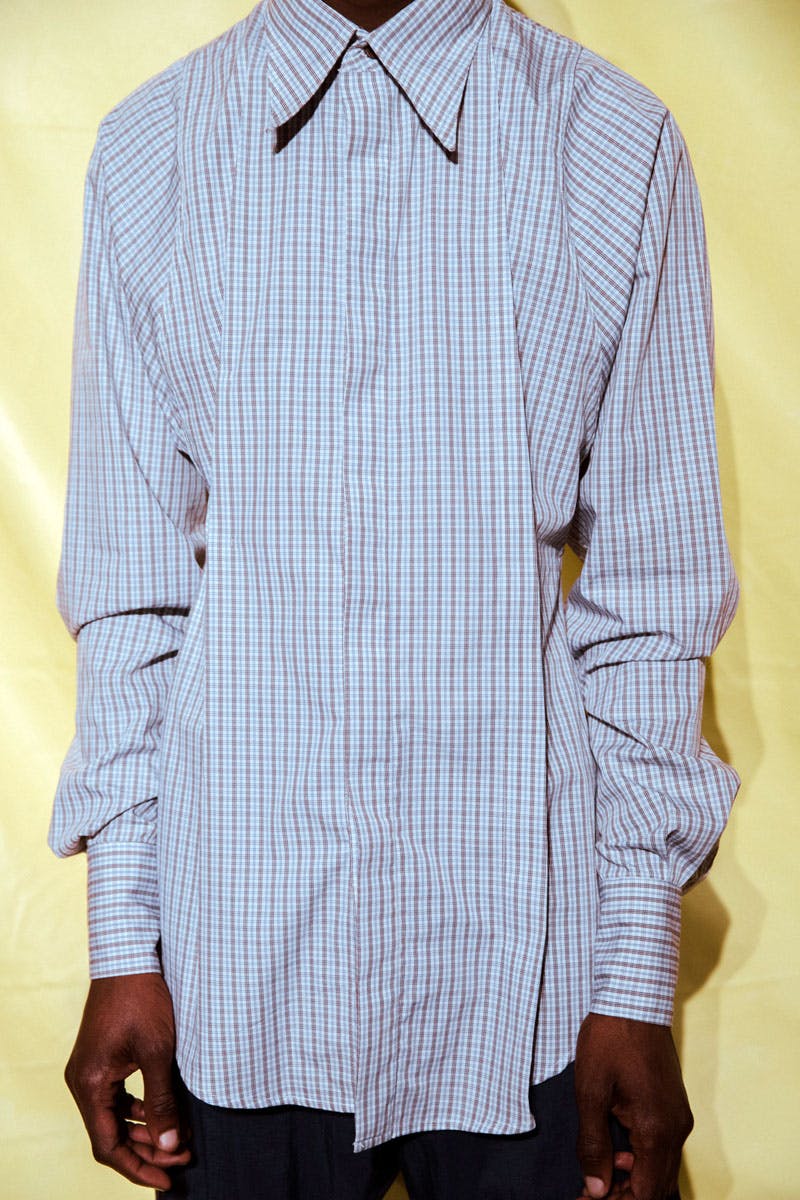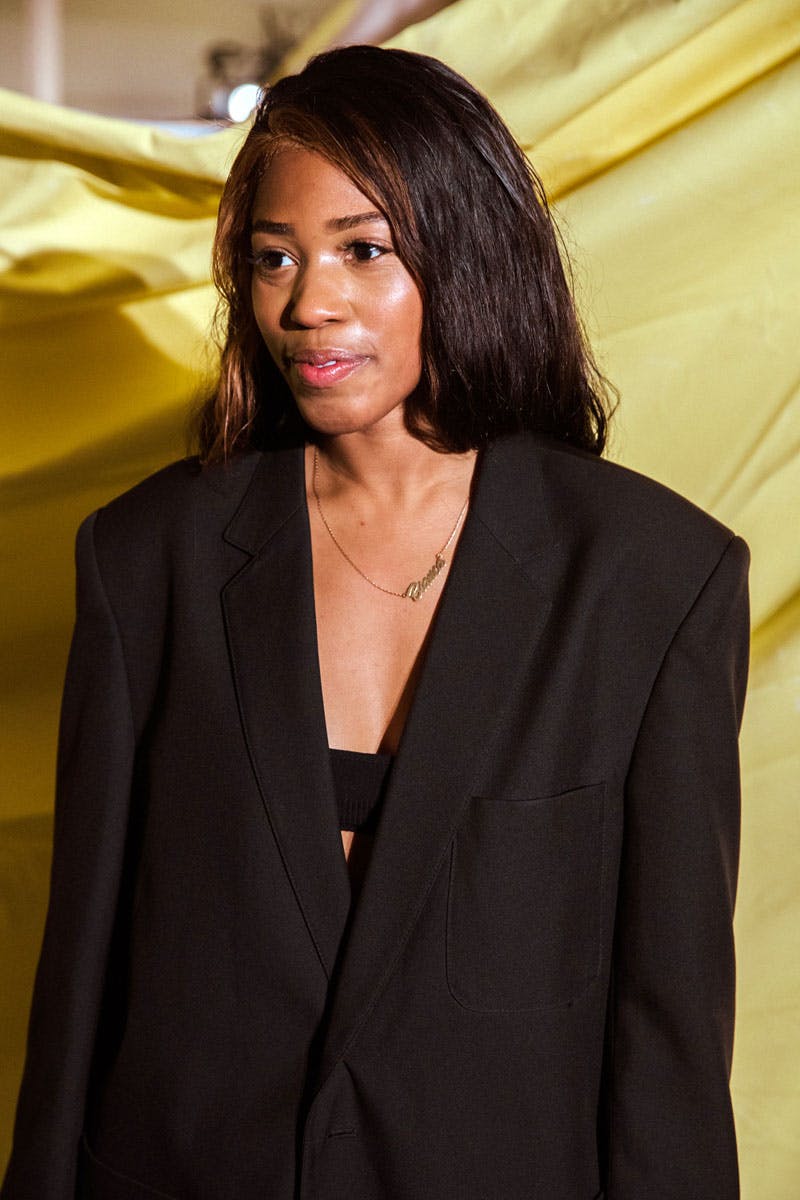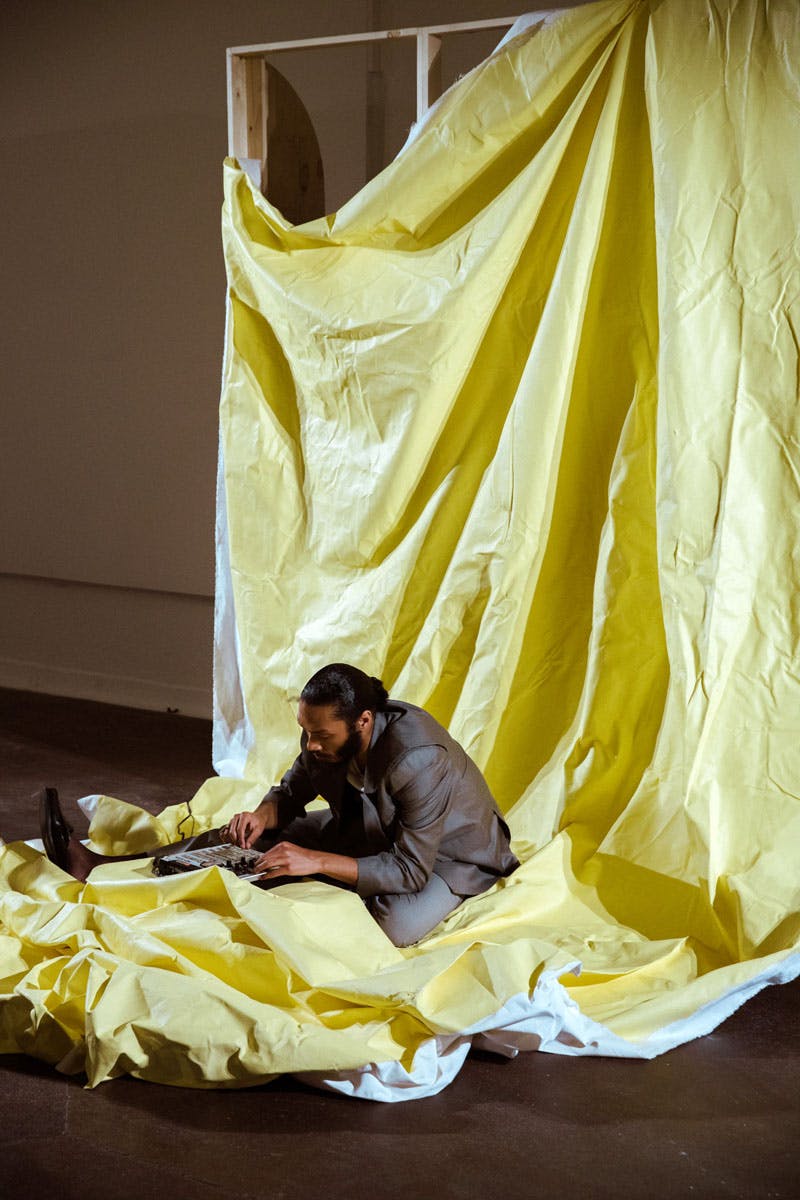 Bianca Saunders presented her new "Character" collection at London Fashion Week Men's over the weekend.
Saunders cited painter Barkley L. Hendricks and photographer Deana Lawson as influences for SS20, as well as friend and DJ Eldon Somers, who featured in the designer's 2019 film "Unraveling." The production saw Saunders' male friends discuss various interpretations of masculinity.
For her fourth season, Saunders explores black male identity through gently disruptive silhouettes, daring outwear pieces, and gender non-conforming undergarments.
Highlights from the presentation were the long sleeve light-weight shirting, cropped undershirts, green check tailoring with split-hem pants, paneled denim jackets, and a pair of straight leg denim jeans worn with a long oxblood leather trench coat.
Saunders' trademark ruching (pleated lace) was mixed in with more formal tailoring and knitted undergarments, lending a romantic twist to her typical offerings.