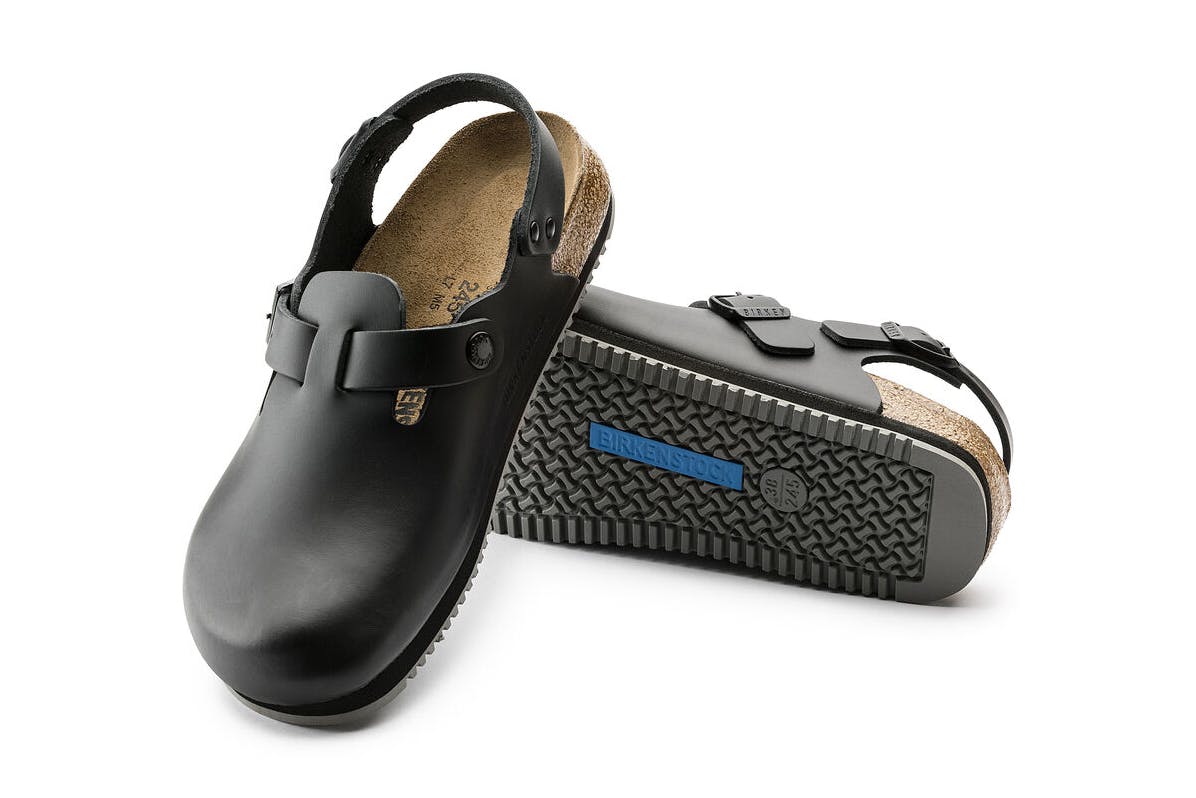 I don't consider myself a Birkenstock expert but I am a die-hard Birk Enjoyer so I was doubly surprised to see that I missed the quiet relaunch of the Tokio Super Grip, one of the best and most underrated Birkenstock sandals ever made.
Have you ever said to yourself, "I love the Birkenstock Boston but wish that it had a heel strap?" If not, you haven't worn a Boston before. They're fabulous clogs, don't get me wrong, it's just that sometimes I dream of a Boston that stays securely strapped to my heel — getting flashbacks to when the sky opened up and I suddenly had to dash through a downpour, Bostons slapping away.
I was trying to track down a more recent pair of Tokio Super Grips for a while, but gave up 'cuz they were fairly hard to find. The hunt was revitalized a couple years ago when Faye Toogood appeared in a Birkenstock Personality Campaign wearing her well-worn pair (this was prior to the Toogood x Birkenstock collection).
Dissatisfied with the meager selection of vintage and worn-out Tokio Super Grip sandals available online, I gave up. And, of course, that's when they returned.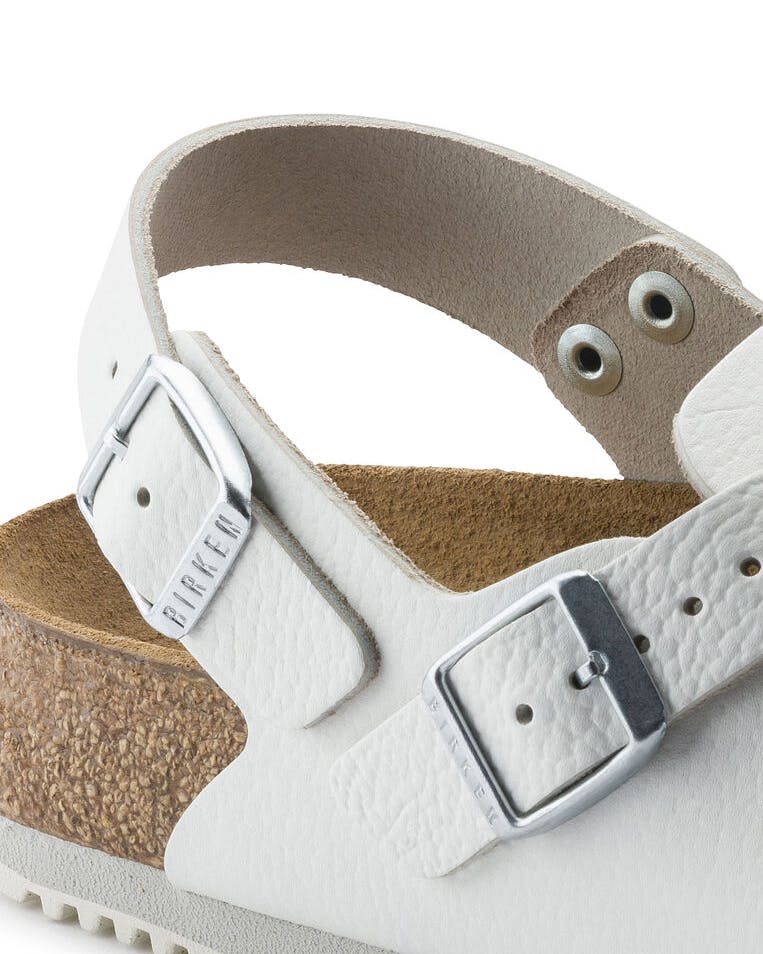 The Tokio Super Grip has been quietly available on Birkenstock's website for $150 per pair since at least a year or two ago but I never noticed!
Perhaps it's because they were tucked away in the the "Professional" section of Birkenstock's site, redesigned with a treaded Super Grip outsole that gives the style its name, boasting even more slip-resistance than the usual Birkenstock sole unit.
The idea is that the Tokio Super Grip is a hardy slip-on for service professionals who're on their feet all day and it's really just a bonus that the sandal is also a perfect upgrade to the already timeless Boston.
The Tokio Super Grip is, like the recent Birkenstock Outdoor line, a perfect utilitarian upgrade to a perfect shoe. Get used to seeing it, 'cuz there's about to be even more by year's end, I hear.
Note that I don't think the Tokio Super Grip is better than the Boston, just two sides of the same coin. Why choose? You can't have too many Birkenstocks, in my book.