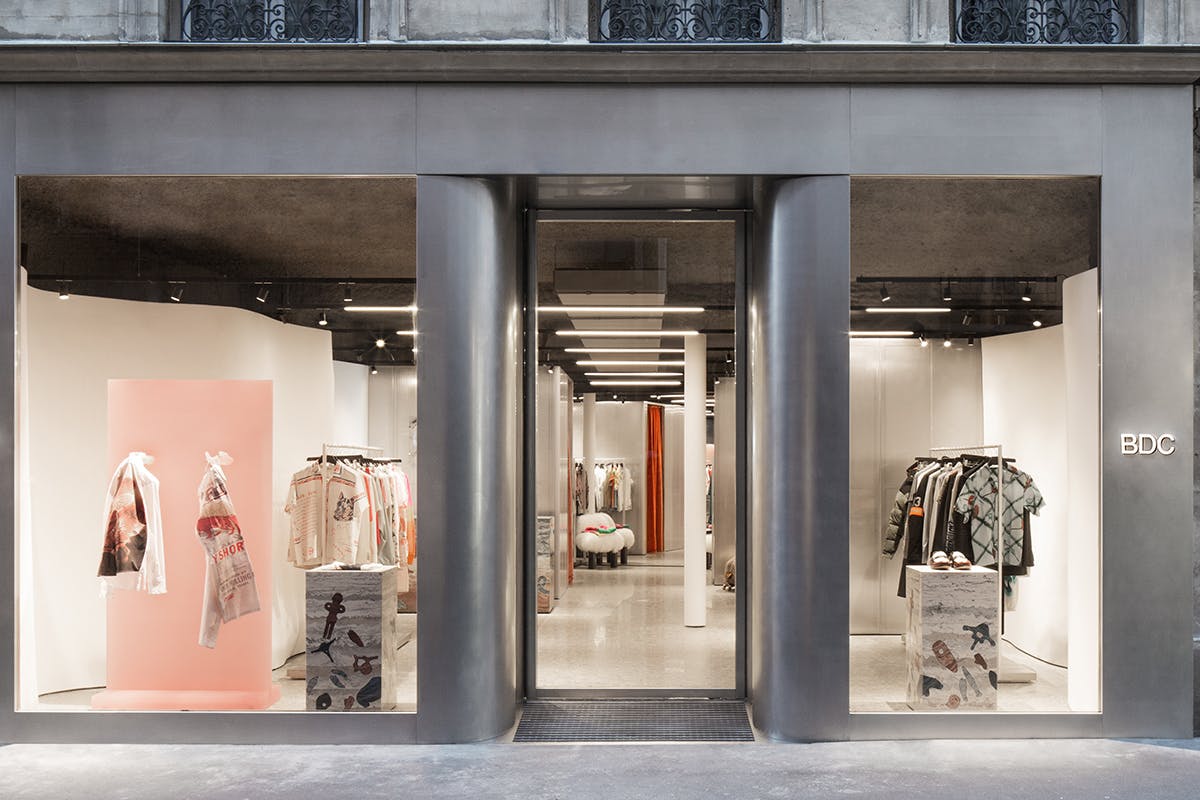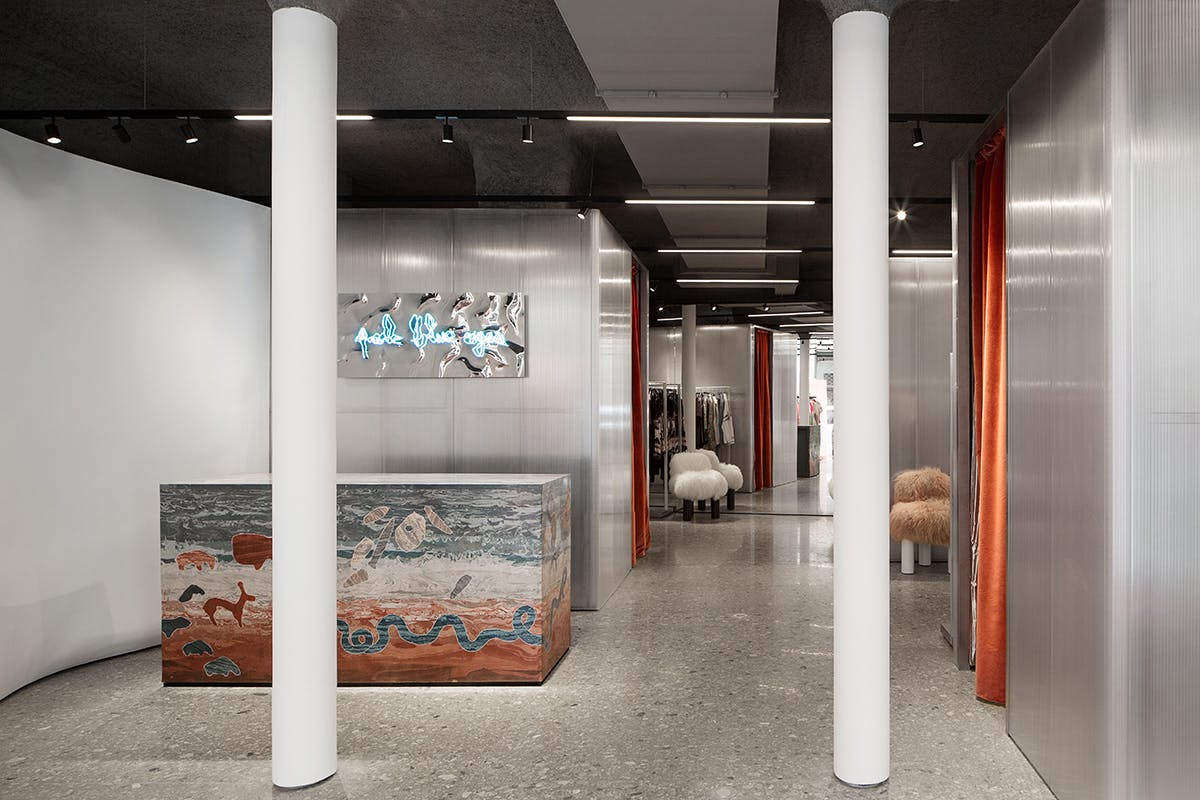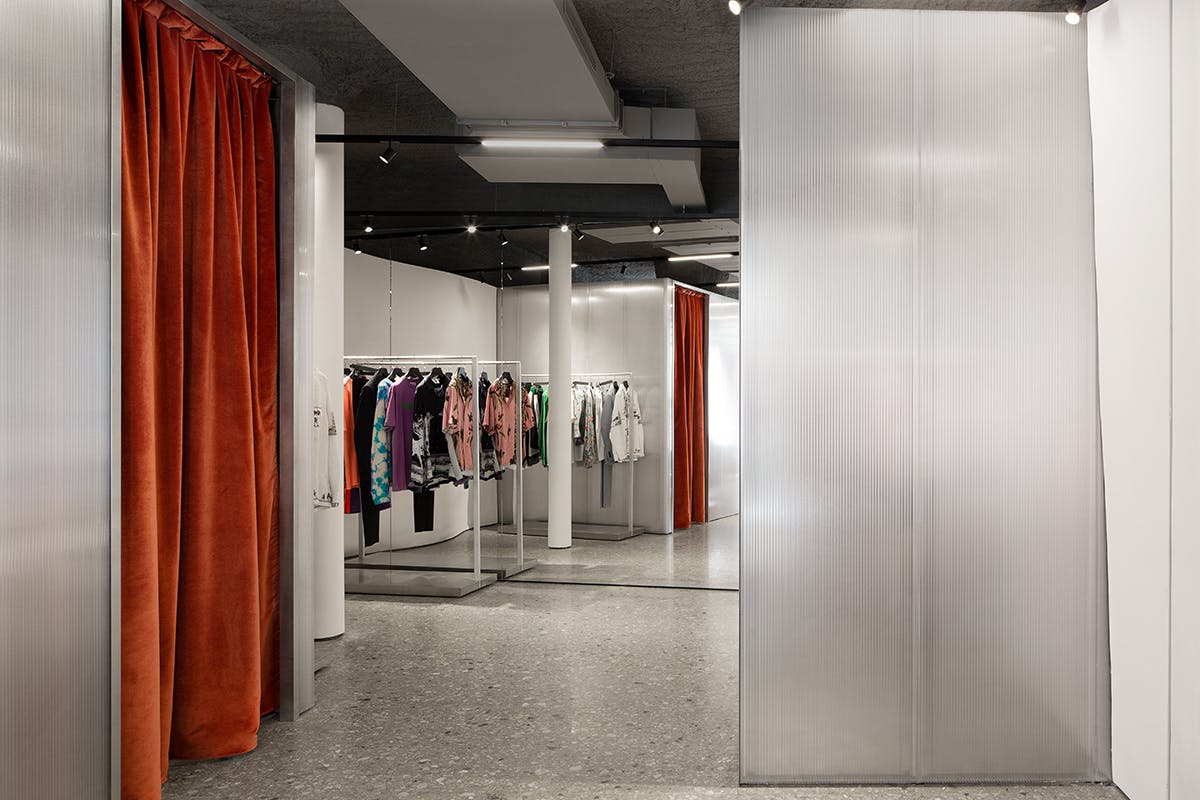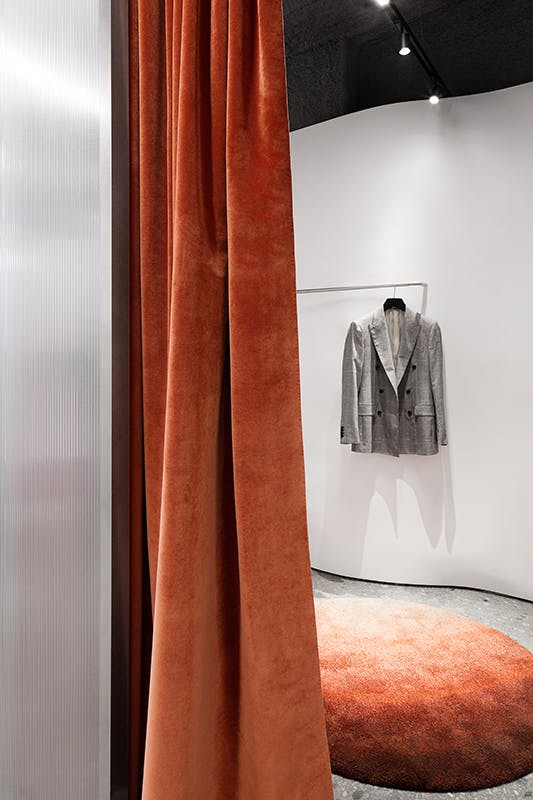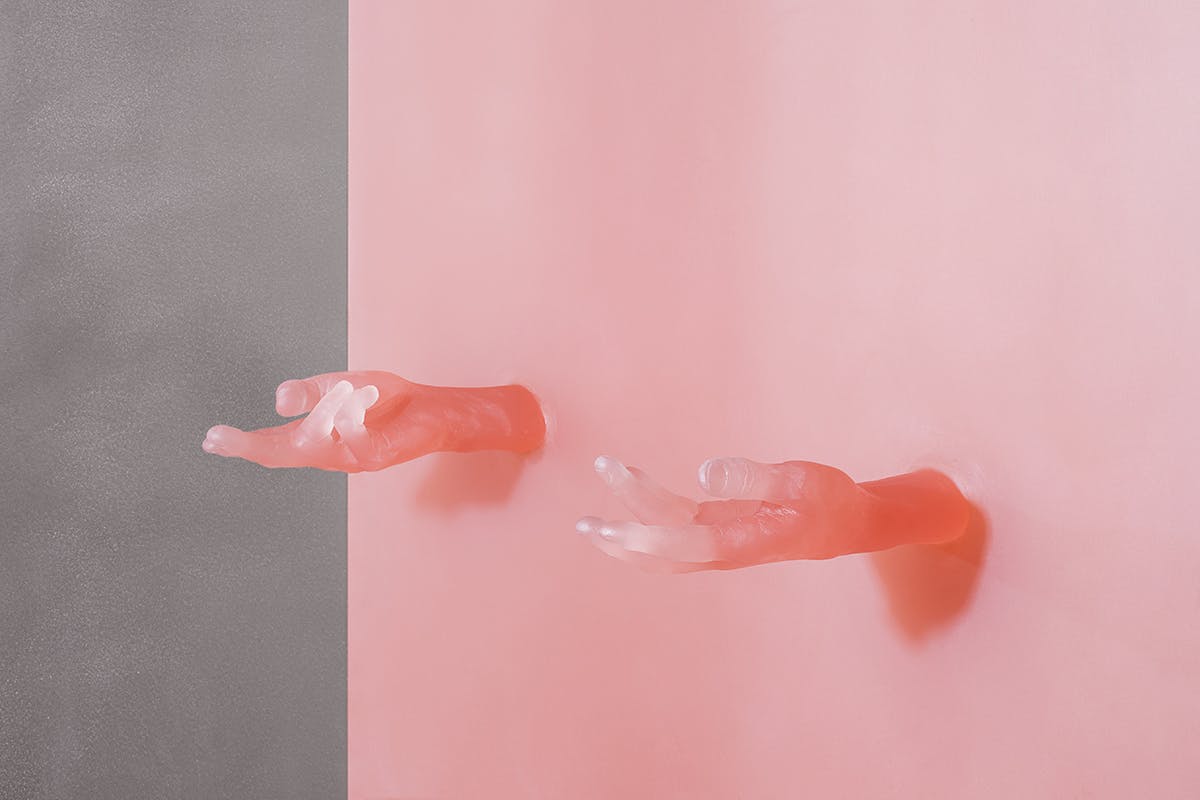 Sophie Mechaly and Felix Boehm announce the opening of BDC (Boys Don't Cry), a new boutique in Paris offering a selection of men's fashion, design, books, and art. Located in the heart of Saint Germain des Près, the space reflects Sophie and Felix's appreciation for a masculine wardrobe that women love equally.
With new creations showcased each season, BDC carries a carefully curated assortment of designers from all over the world, including Adaptation, Bode, Casablanca, Church's, Cormio, Davi, Garçons Infidèles, Husbands, Local Authority, Marni, Off-White, Palm Angels, R13, Readymade, RtA, Sies Marjan, Telfar, The Elder Statesman, Unravel, and YEEZY, among others.
Designed by designer and architect Payam Askari, the store is built so that it can easily evolve and house varying activations. The facade of BDC blends into the neighborhood's architectural typology as it is constructed from hand-brushed steel. Inside, the walls are covered in a soft, paper-like plaster, while curved elements both hide and reveal complementary design details. One of the polycarbonate volumes then boasts an eye-catching neon art piece by the artist Claude Lévêque, while the boutique also makes use of iconic furniture by Cini Boeri and The Haas Brothers.
Located at 62 Rue des Saints Pères in the 7th arrondissement in Paris, be sure to visit BDC the next time you're in the area.
BDC Paris (Boys Don't Cry) 62 Rue des Saints-Pères 75007 Paris, France