Burna Boy – AKA Damini Ebunoluwa Ogulu – is on a remarkable run. Over a steady ascent of hit albums, chart-topping singles, awards, and only a handful of interviews, the Western press started catching up to Burna as one of the most exciting musical acts from Africa. But all the talk of crossover potential missed one crucial point: the world needs to cross over to Africa, not the other way around. The process has already begun for Burna Boy, who has covered all the bases of being an unapologetically African international rockstar.
I can hear Burna before he appears on the other side of the Zoom call – commanding even off-screen. On the occasion of our interview, he's a week away from releasing his first collection with boohooMAN – he's wearing a "Burna"-branded T-shirt – and he's just released another career-defining album, Twice As Tall, a month earlier. "Oh man, I feel great. I feel like another stepping stone has been reached, so it's on to the next," he says.
The album boasts executive production from Diddy – "it happened organically, just one phone call to Diddy" – and further appearances from Timbaland, Stormzy, Youssou N'Dour, Naughty by Nature, and Chris Martin. Over 15 tracks of an infectious concoction of Afrobeats, hip-hop, R&B, and dancehall, Burna Boy lays out an unrelenting pan-African crusade to perfection. As an African myself, it would have been unimaginable some years ago to see a release of this magnitude being from and about the continent. It makes me wonder, why now? "It's just the times changing," he explains. "People are ready for the truth now. People are waking up to who they are and they want something new that their spirit can relate to."
Reasonably, Burna Boy believes there's something deeper at work when he steps into the studio. "I mean, if I don't use a pen and a paper to write it and nobody writes for me, then it must be spiritual." Even so, he reveals to me "people don't know this but I really make music for me to listen to. Myself, that's who I started making music for in the first place." I tell him that many more people than Damini Olugu love Burna Boy's music and he relents, "yeah man, it makes me feel like it's not for me anymore, is it? It makes it feel like it's a lot bigger than me now."
With Twice As Tall, he once again declared his status as the African Giant, however, with his latest collaboration Burna Boy is taking his ascension beyond music. His new collection with boohooMAN sees him stake his claim to the world of fashion, adding layers to the brand that can't stop growing. "I knew it was something I wanted to do and it happened in the best way possible," he says.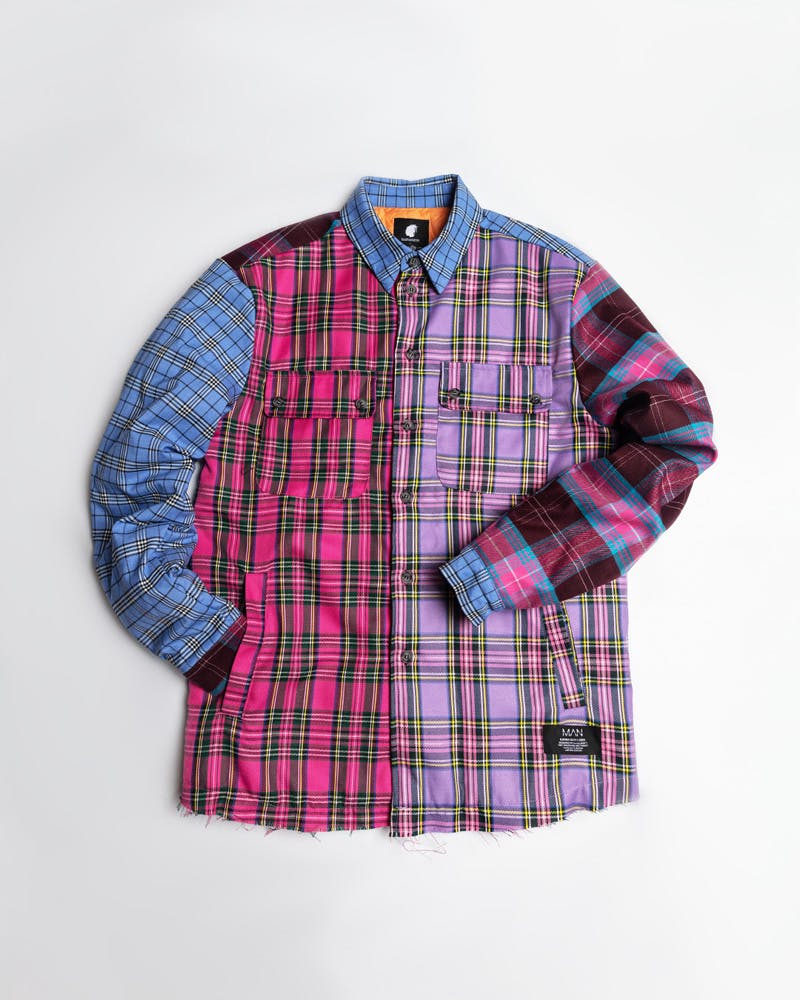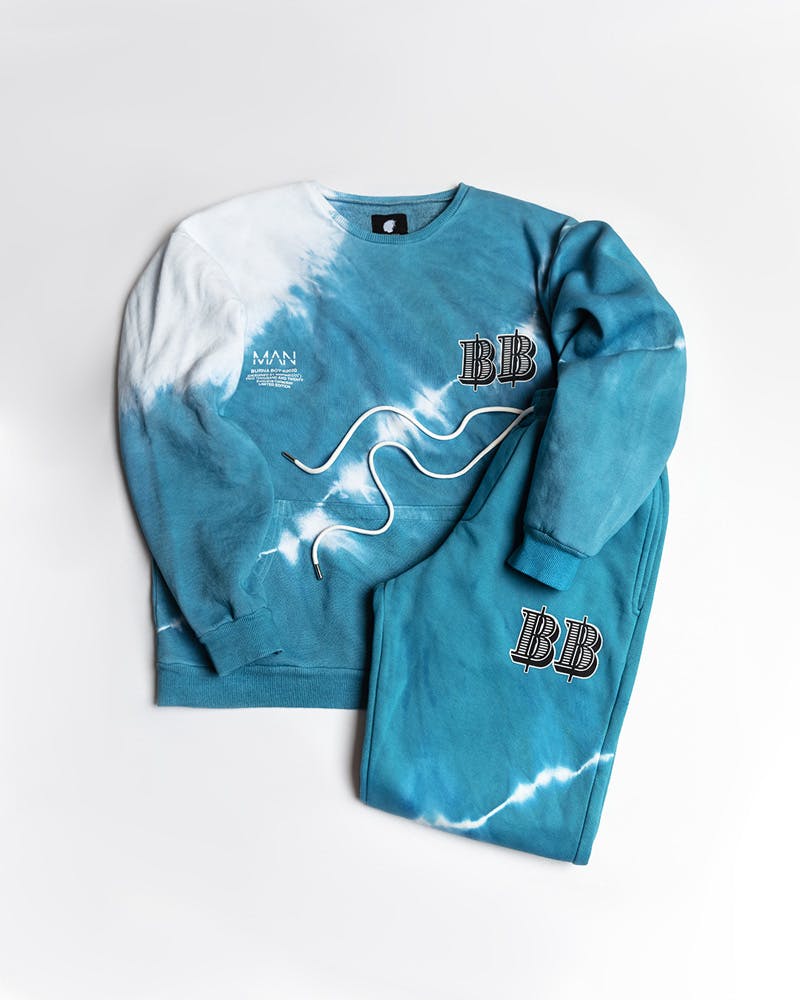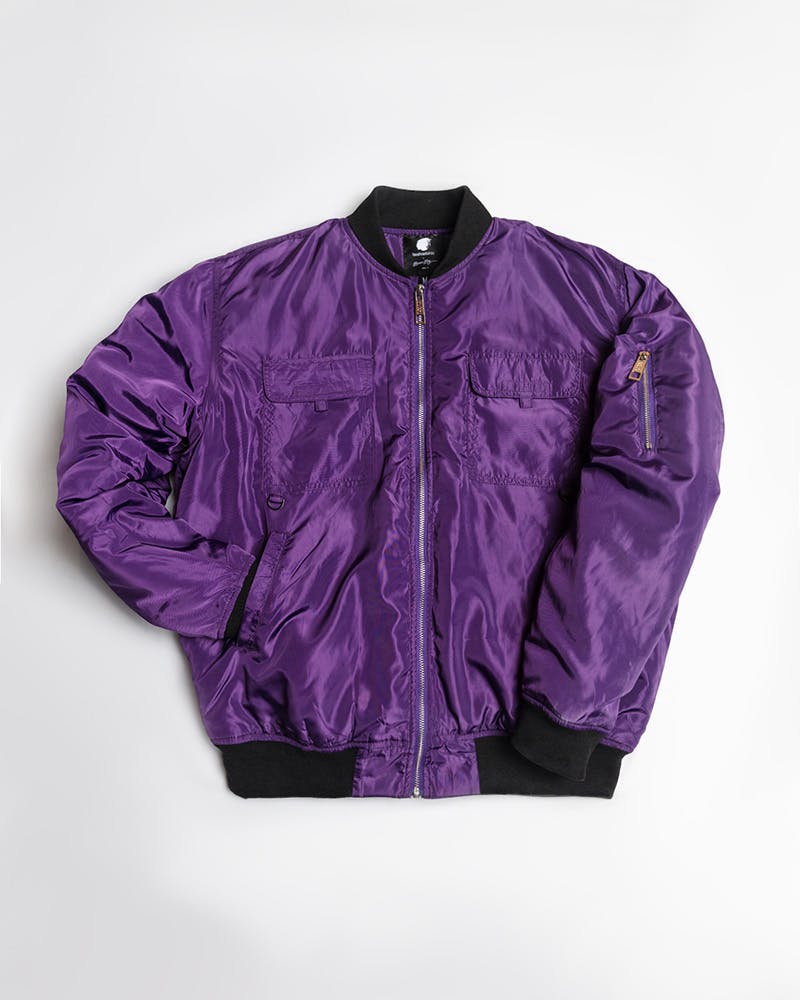 The collection was co-designed and executed by Burna Boy over virtual meetings between Lagos and Manchester during lockdown. Over 120 pieces, sets, accessories, footwear, and even face masks, Burna brings to life his distinctive style and makes it accessible to his ardent followers. "[Fashion] is something I've always been into, but this collaboration is because I wanted my fans to have something that was me, that relates to me but that they can afford," he explains. "So it was basically making a part of me accessible to them, that wouldn't have ordinarily been accessible to them if this collaboration didn't happen."
Just like his music, Burna Boy's style is a fusion of a diverse range of influences. He borrows from hip-hop's sartorial playbook, along with the rockstar persona of Shabba Ranks meets Hendrix, and his "biggest style inspiration" – his sister and stylist, Ronami Ogulu. The collection recreates his vibrant style, however, the artist reminds me that while you might want to look like Burna, you can never be Burna. "We can both wear the same T-shirt but everyone will be wondering what T-shirt is on me because of the way I wear it," he says nonchalantly. "The way I carry myself in it. The more different you are with something, the more amazing it looks and feels."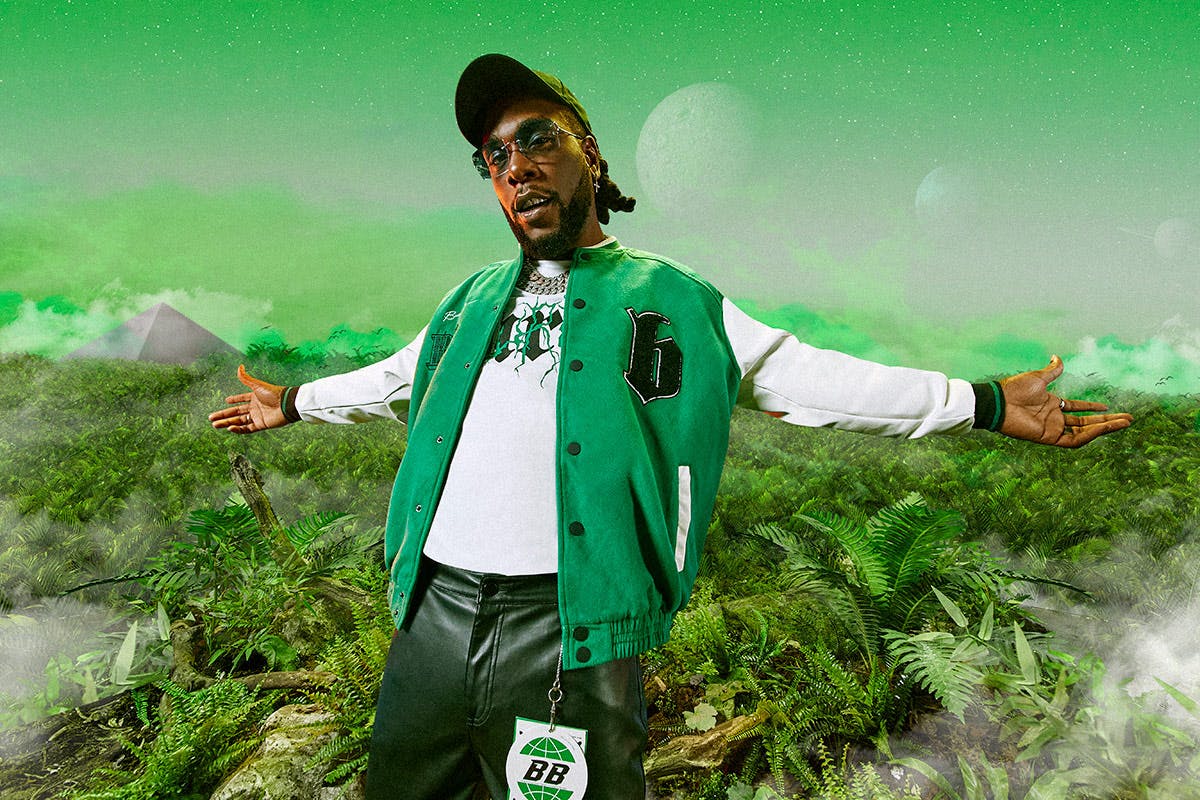 The totality of his art is perhaps rivaled only by the legacy of his icon Fela Kuti. Burna speaks of Fela with reverence, "He's someone I used to look up to and still look at like he's larger than life. There was just something about him, like how does this human being even exist?"
I can't help but notice that he's describing himself. Burna Boy is larger than life and bigger than music. He is showing his fans back home and abroad that nothing is impossible. In his own words: "Every hard or bad thing that happens to you along the way is a blessing. Every rejection and every trial and tribulation, every tear and every drop of blood and all that. It's all going to be useful to you."
You can shop Burna Boy's collection with boohooMAN here.