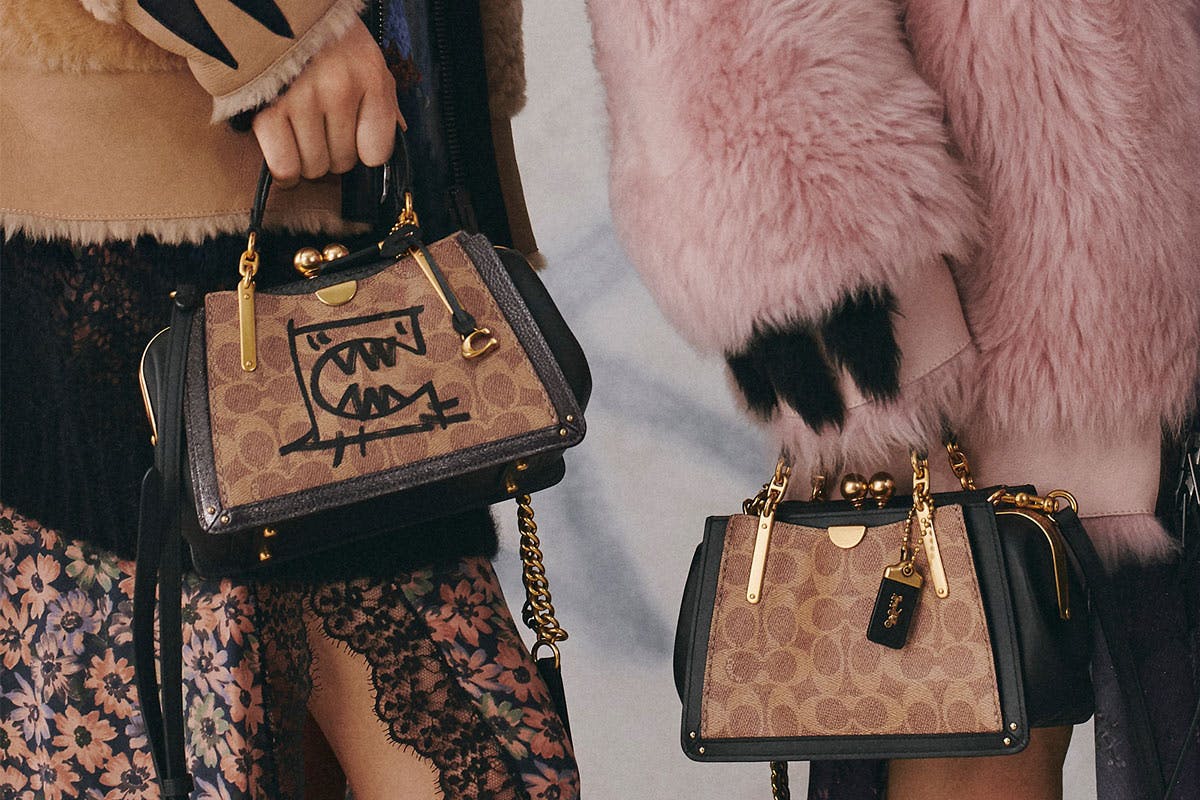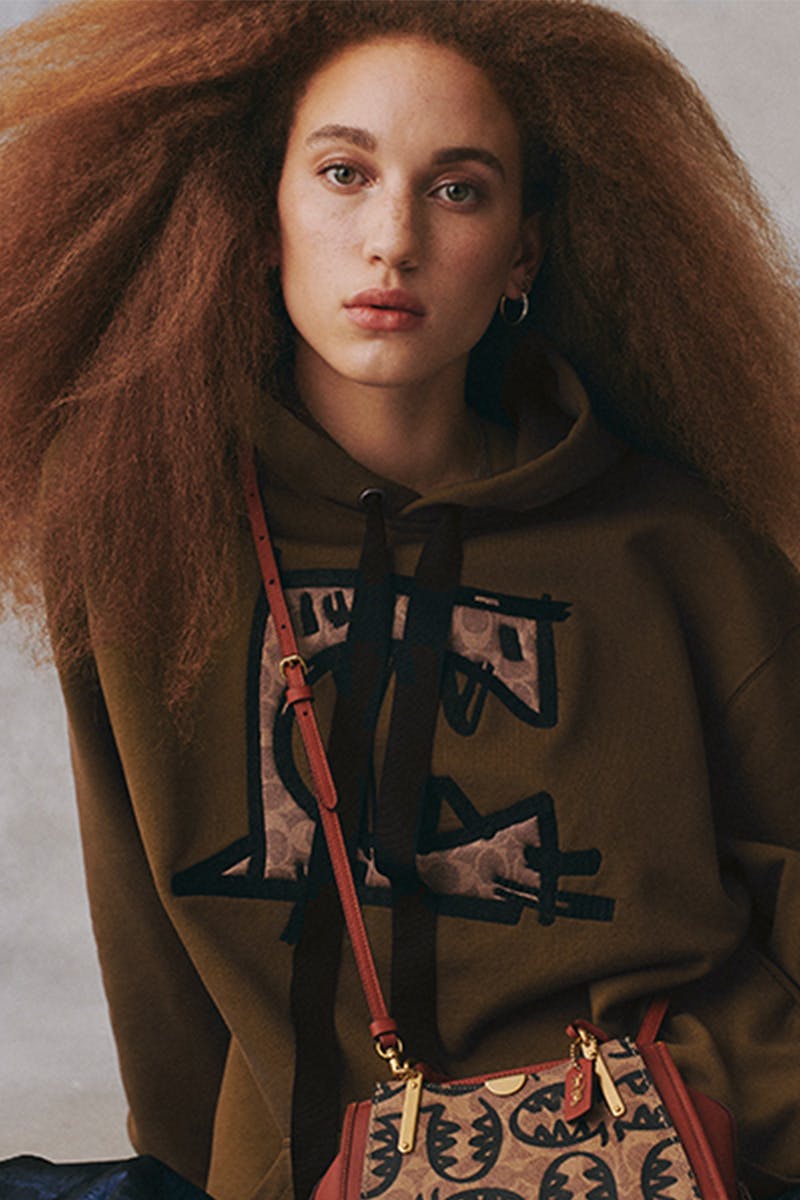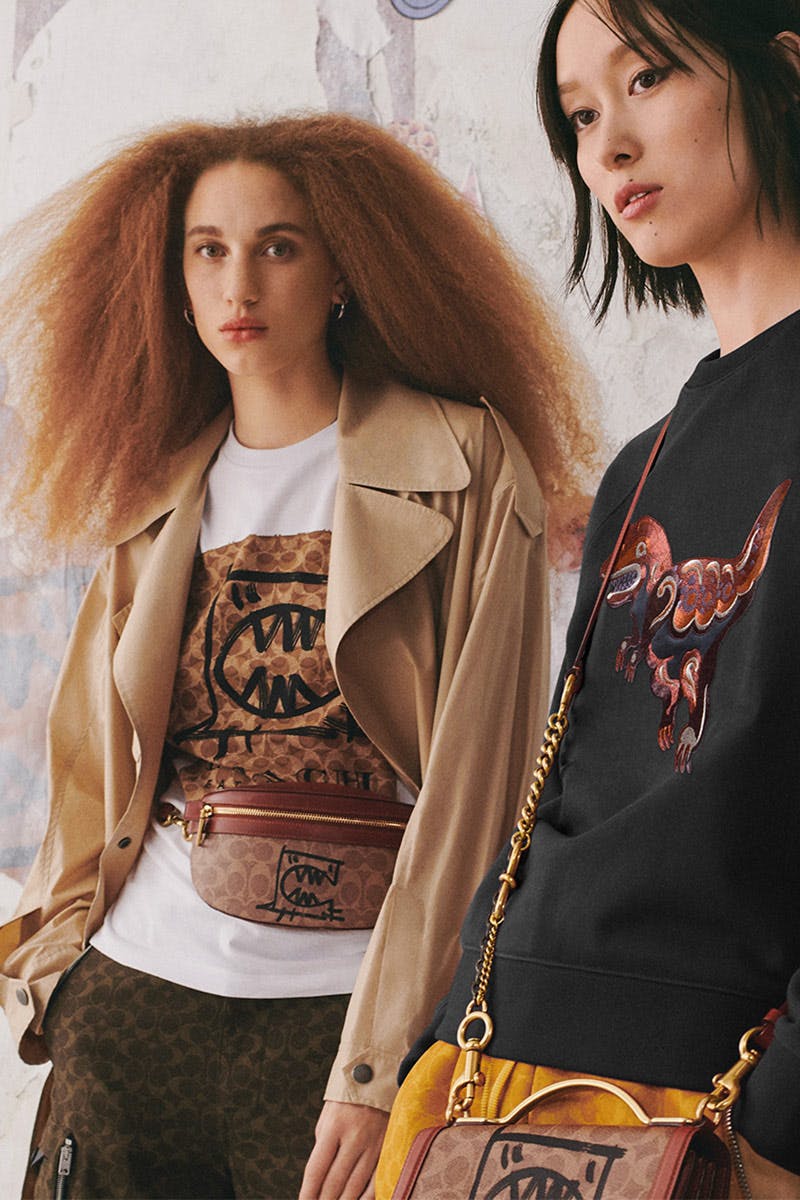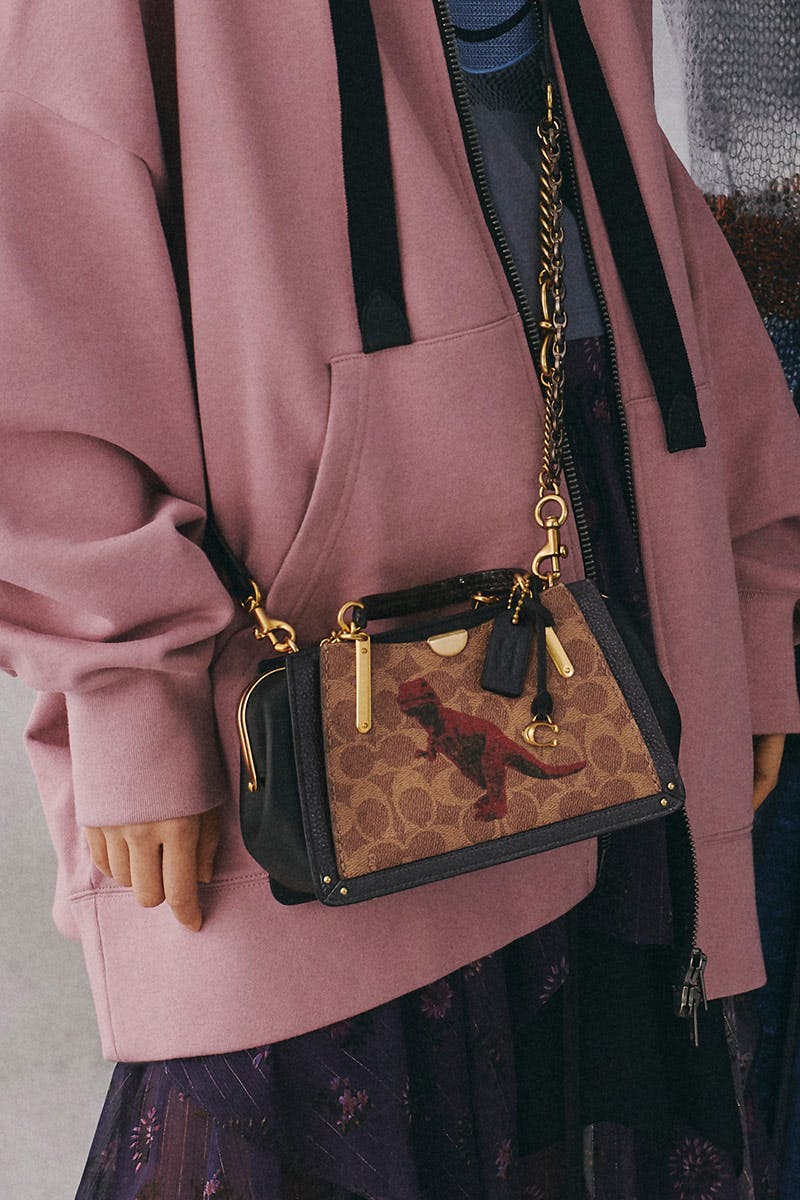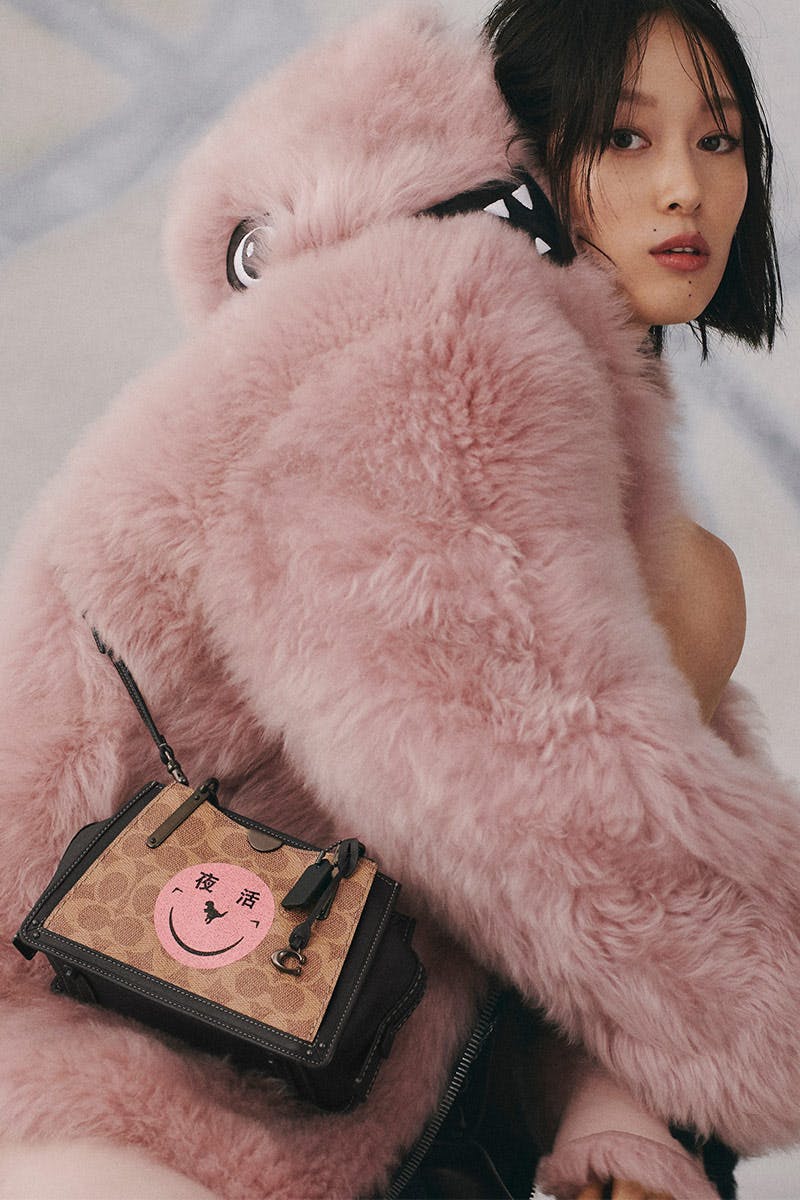 Luxury leather goods label Coach has tapped four China-based creatives for a new collection that reworks the brand's dinosaur mascot, Rexy. Dubbed Rexy Remix, the drop spans a number of mediums from bags to installations and prints, all of which fuse the creative energy of Shanghai with the bold attitude of Coach's native New York.
Previewed at Coach's Pre-Fall 2019 show in Shanghai, which marked the American brand's first fashion show in Asia, the drop sees each creative take their own spin on the brand's prehistoric mascot. Sculptor Sui Jianguo reimagines Rexy as a sculpture and photographed it to create a distorted digital print, illustrator Zhu Jinyi captures the creature in an authentic ink drawing, while street artist Guang Yu reinterprets Rexy in a hand-drawn graffiti print. Tying back to the brand's heritage, the works have then been printed of a range of leather goods including side bags, purses, and phone cases.
Fronting the Rexy Remix collection are music-collective-cum-party-promoters YETI OUT, who incorporate Rexy as the nose of their signature smiley face graphic across a range of bags and accessories. Having studied in Machester, YETI OUT co-founder Arthur Bray looked to the acid house movement that emerged from the British city's rich musical scene for inspiration. In addition to collaborating on product, the trio DJ-ed at the collection's post-runway show party in Shanghai and at its launch in LA last week.
The Signature Collection is just one of several creative collaborations Coach has initiated recently. Last year, the leather goods brand tapped into the creative scene of its native New York, linking with 15 local artists to re-interpret its Signature print in murals across the city. Now, the brand's continuing its campaign in London by joining forces with Wavey Garms and enlisting OG London graffiti writers Oker and Toxic, and U.K. rave flyer designer Pez to rework the brand's Signature print in a variety of artworks throughout the British capital.
Scroll down to shop our favorite pieces from the collection.