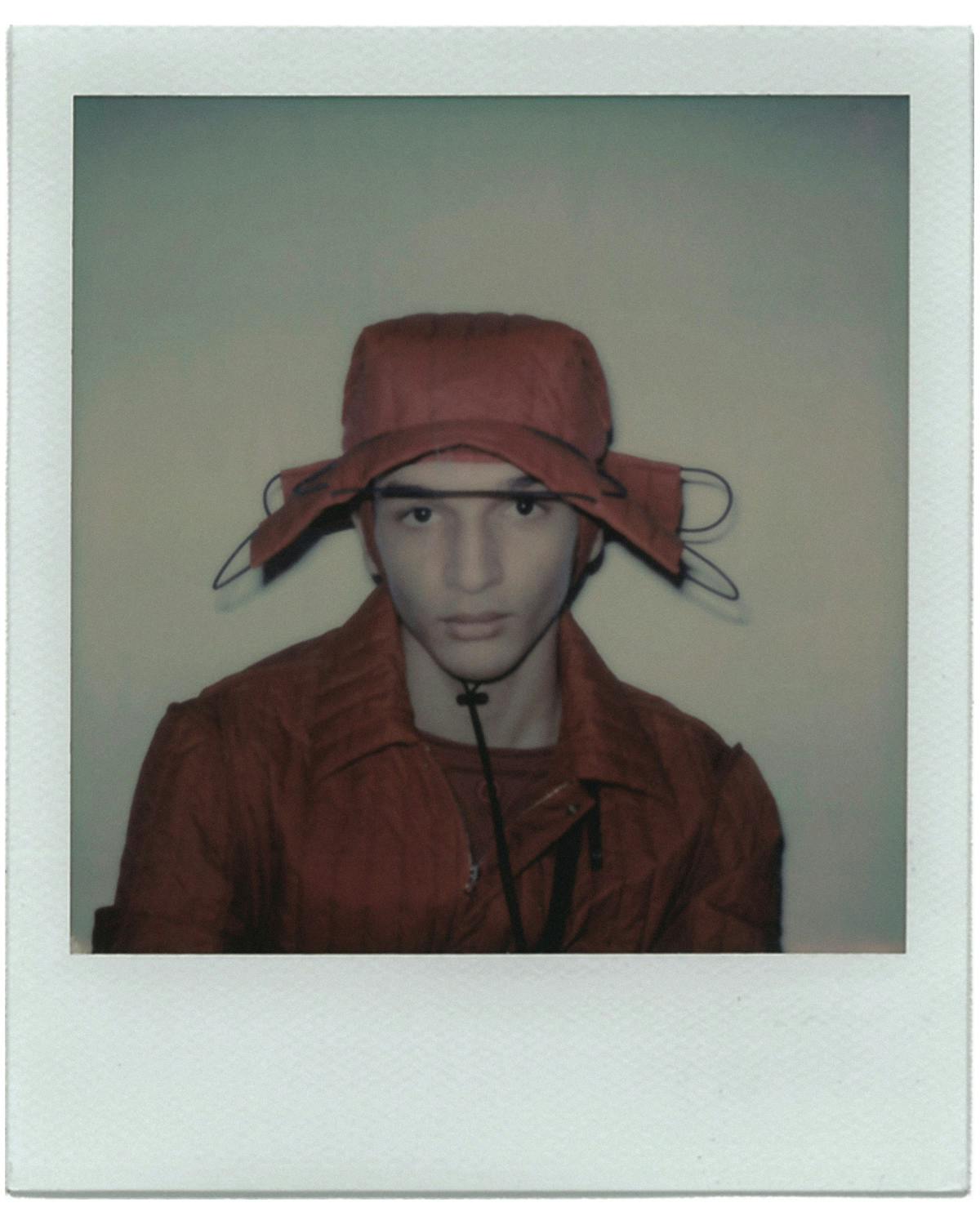 Curated by Highsnobiety and presented during the time period formerly known as Paris Men's Fashion Week, "Not In Paris 2" is our second in a series of bi-annual digital exhibitions celebrating creativity in the age of remote interactions. Head here for the full series and cop our new merch via our online store.
It would hardly be an overstatement to call Craig Green one of the most exciting menswear designers working today. As one of the most interesting talents to come out of Central St. Martins (the venerable London fashion college with a knack for churning out top designer talent), Green's ascent has been swift since his first solo show in 2015 in London. He has won over fashion critics and fashion fans alike with his elevated take on utilitarian uniforms, or what Green calls "communal dressing."
Since his Paris debut last January — which drew the likes of Michèle Lamy and Valentino's Pierpaolo Piccioli — the fashion world has, of course, come to a standstill. We caught up with Green for a candid conversation to see how he's spent his upended year and the details behind his latest Spring/Summer 2021 collection, of which he shared exclusive polaroids for "Not In Paris".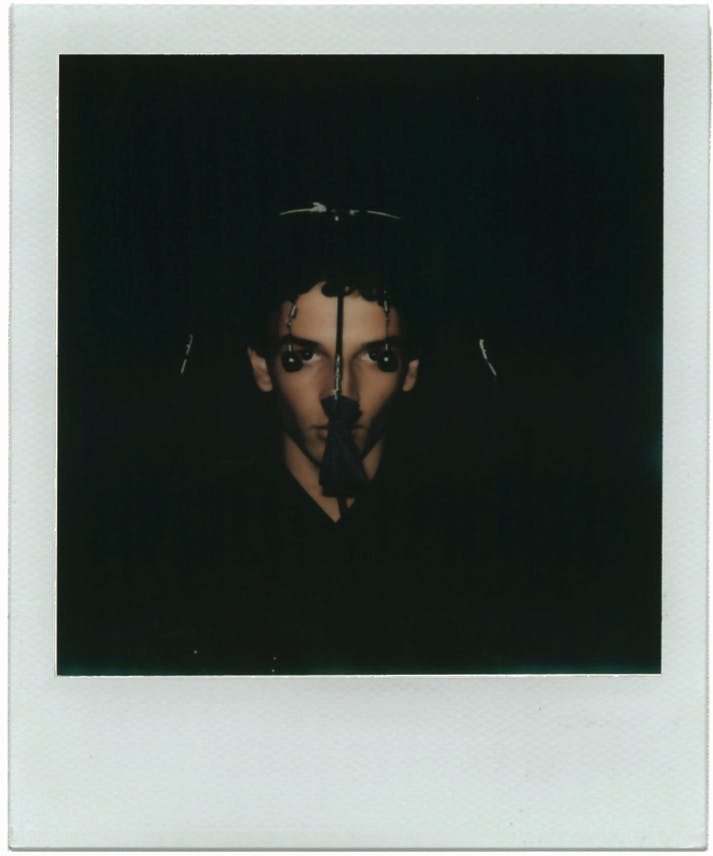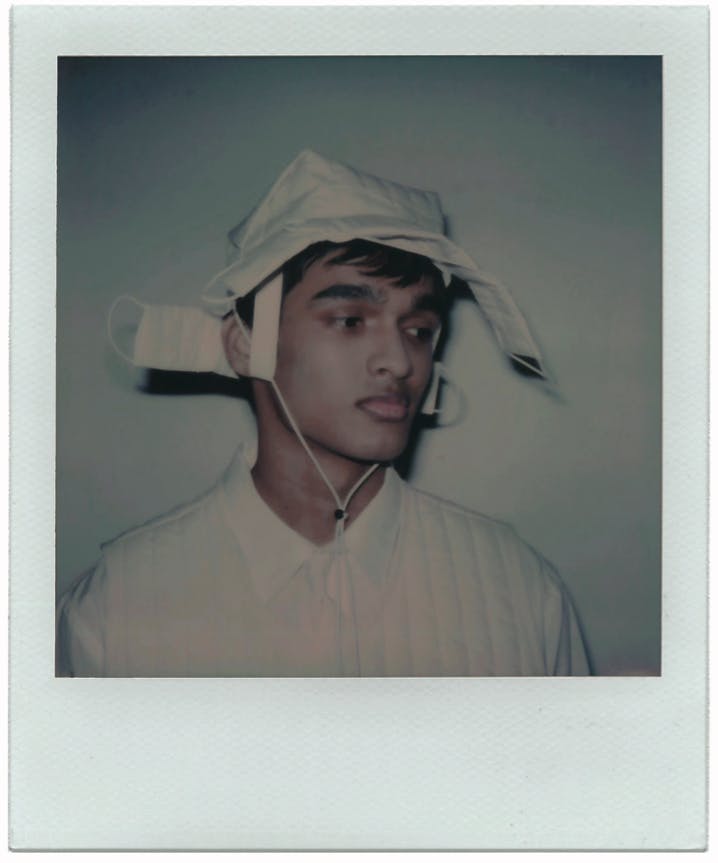 Last time we saw each other was at your Paris debut a year ago, which seems like another era. How have you spent 2020?
It may have been different for us than for some others, because we're very much a hands-on studio. As soon as I could, I returned to the studio and started making shirt patterns and sewing garments, which was a strange thing for me, because as the company grows, you start doing less and less of that kind of handwork. It was like going back to my college years. I wasn't even sure why I was doing it, because I didn't know who I was doing it for, whether we'd have a show in June or not. But I just knew it was the right thing to do at that moment.
I was completely alone in the studio for a few months. Once I got my head around the whole situation, I took advantage of slowing down, got to rethink and restructure some things. I've been enjoying the somewhat slower pace, though now I'm quite ready to pick it up.
What does a live fashion show mean to you as a designer?
One of the reasons why I chose to study fashion was the fashion show. It's always been such an important aspect of the process. You can never really replicate that energy in any other format. I remember going to my first show, which was Gareth Pugh when he was just starting out, and how exciting it felt. People were pushing to get in and they almost closed the doors on us. My heart was beating out of my chest because it was so exciting. It was amazing to see that you can bring that kind of emotion out of people by showing some clothes for five minutes with music on. It made me realize that this is what I wanted to do.
So the show remains incredibly important to us. We build everything around that moment. I also like the restriction of that format. It makes us think about what we can do within the parameters of the show. There's also something ceremonial about it that I've always loved. It sounds like such a simple thing when you explain it to somebody. It almost sounds like madness, to spend all this time and money and resources for the 10 minutes, but it can be such a powerful thing. I know it's all changing and you can present in other formats, but I don't think you can ever replicate the feeling of people coming together in a room to experience something. I can't wait to go back to it.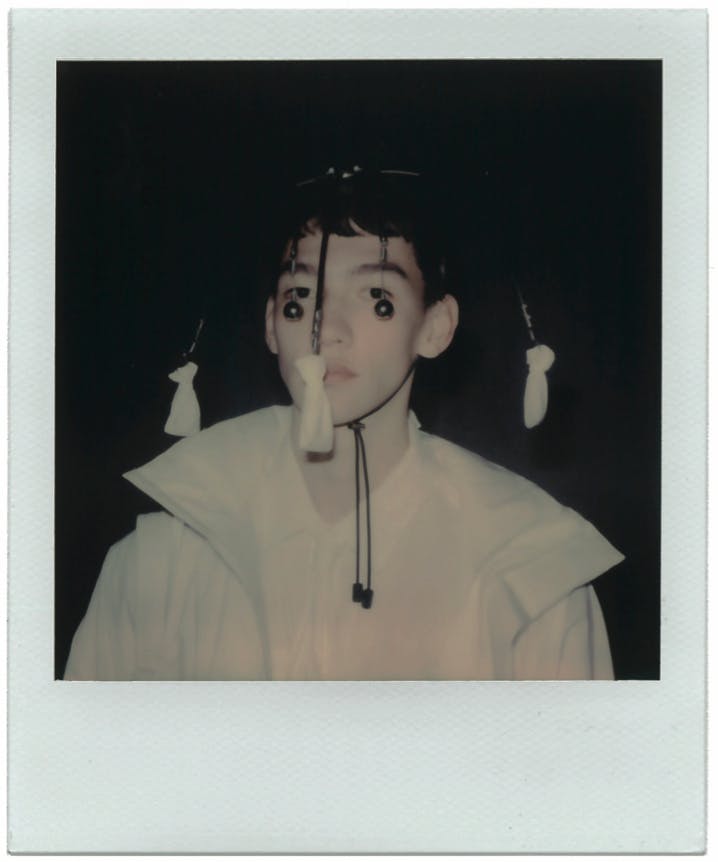 I think that all the people who predict that we will be wearing sweatpants and working from home for the rest of our lives simply don't understand human nature.
Yes, I'm not a fan of working from home. When I worked from home, I had to put my shoes on every day, otherwise I felt like I wasn't working.
I can see that. Rituals are very much present in your work.
Yes, and in this [Spring/Summer 2021] collection, we thought about working from home. We used a tie for the first time, for example. The question was, "What does a tie mean?" At the most basic level, it's just a piece of fabric. Someone literally picked up a piece of fabric from the floor of our studio and put it around the model, and we thought, "That's a finished outfit." A tie carries a meaning — there's always some kind of importance around it.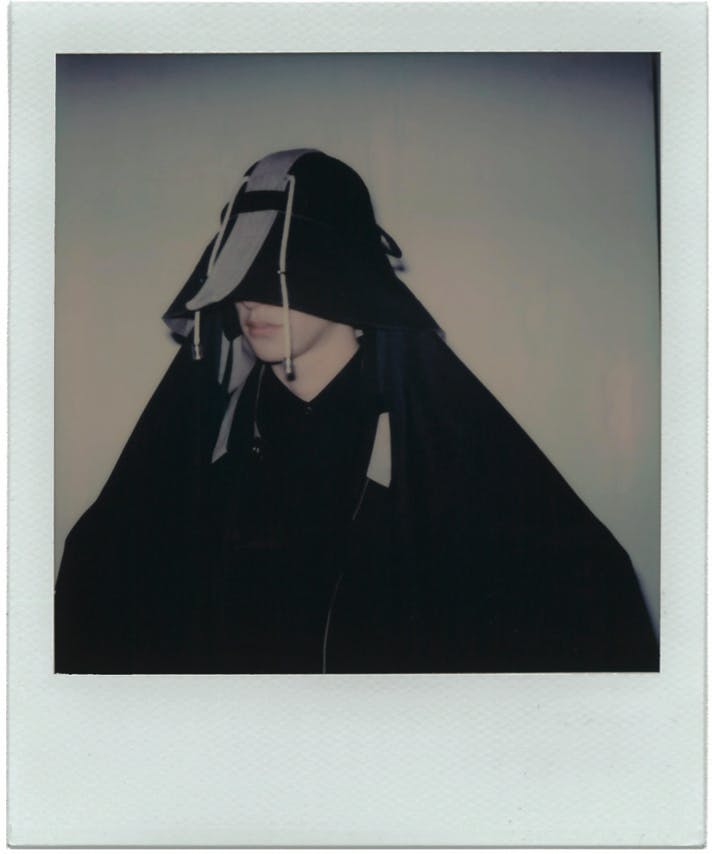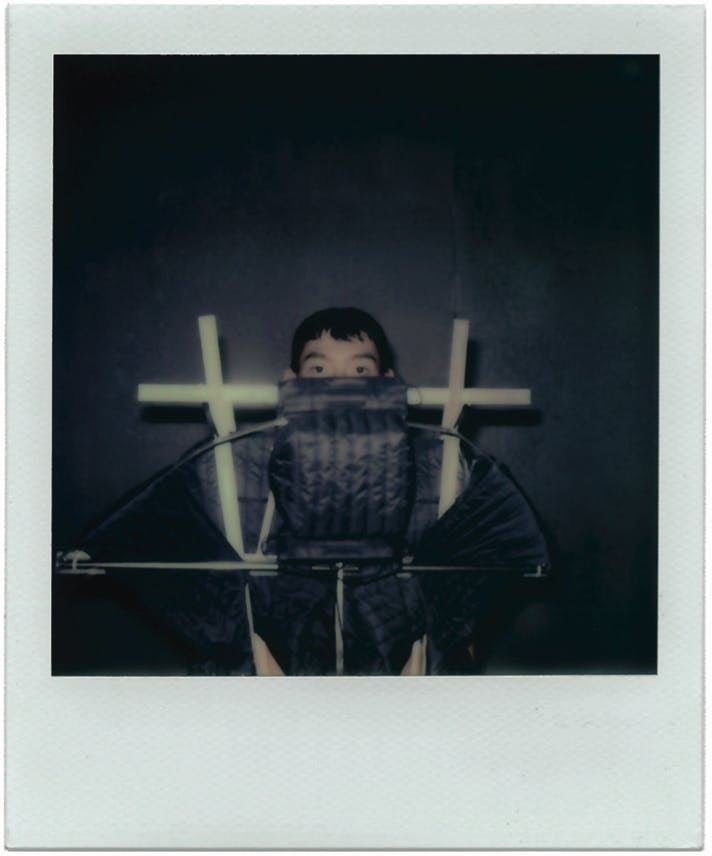 The semiotics of clothes seem integral to your work.
There's a human element to fashion, which is one of the reasons I chose to go into it, as opposed to, say, art. When you're dressing a person, you're saying something about them by default. I've always liked clothes, but I was particularly interested in their uniform aspect, in the idea of the workforce, clothing that exists for a function. There's an emotional connection there.
People don't really wear uniforms anymore; the term "subculture" means something very different now. It's very unusual to belong to anything these days, so the idea of the uniform is quite romantic; it's romantic to belong to something larger than you.
Also, uniforms are protective and there's something democratic about them. Take a school uniform, for example; even though I've always rebelled in school and tried to modify my uniform in order to express myself, really, having a uniform puts everyone on a level playing field — you can't really tell how rich they are, or what their parents do for a living, or whether they own the latest, most expensive trainers. I like uniforms as workwear, because it's that of people who are doing the actual work and not displaying their status. There is a certain utilitarian beauty in them that I find attractive.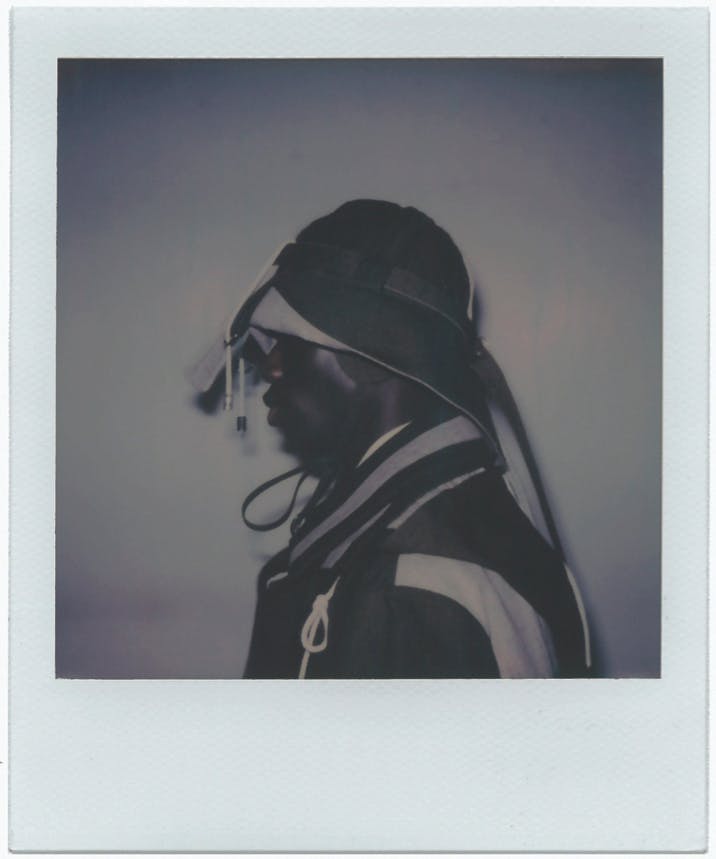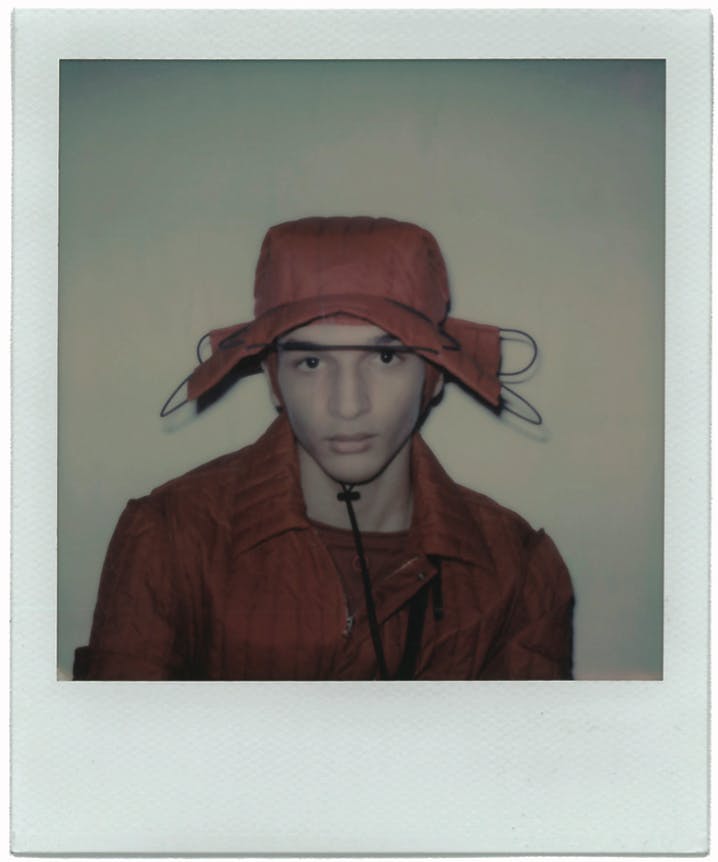 Do you feel validated now that the kind of service professions you've celebrated in your work for years have this newly found appreciation from the rest of society?
I don't know if I personally feel validated. Part of being a designer is never feeling validated. It's always about questioning everything and pushing forward. If you sat around thinking about how great the things you've made were, I don't think you'd make anything else.
What did you concentrate on in your most recent collection for SS21?
We always start out with an element of fantasy in our collections, and they never comment on the present moment, but this time we kept coming back to the question of what is "real," because that felt the most faraway thing at the time. I kept thinking about our relationship with clothing now, when we're not really seeing anyone and there is no reason to dress to impress. We dress for ourselves, which is kind of strange, but on some level maybe we have a more intimate relationship with our clothing than we did last year.
Then we did the shoes that aren't really shoes, that allowed your feet to touch the ground, which we never really do anymore. I liked the idea of someone wearing a tie but no shoes. We also did some capes at the end. Here, I was going back to the idea of school uniforms, and I was thinking of the image of how you'd put a coat on your head and run around and it became a cape billowing at your back. I like the idea of garments performing unintended functions.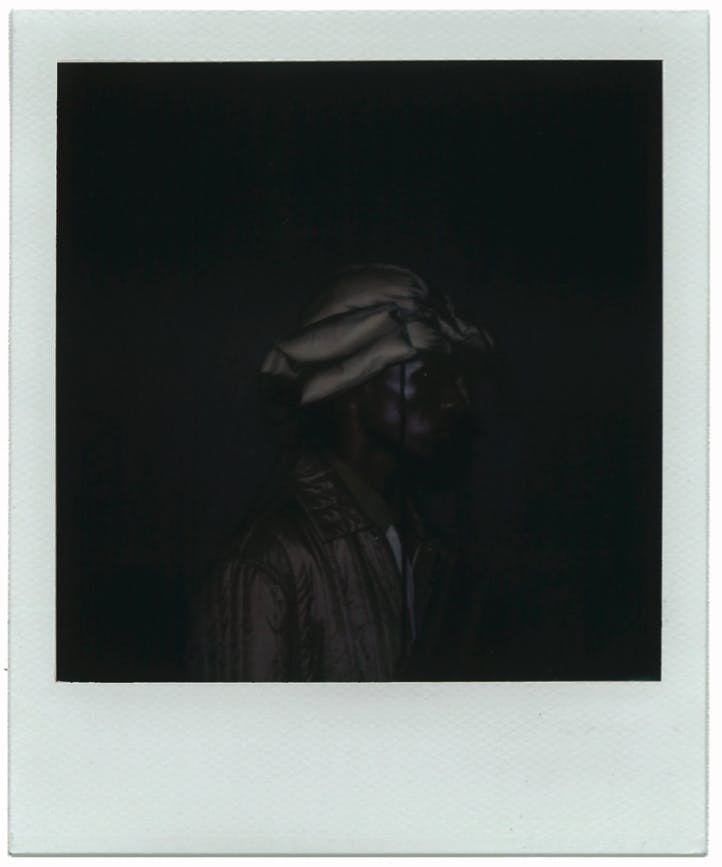 You've managed to develop a recognizable aesthetic, which is quite hard these days. Do you ever feel pigeonholed by it?
Every season when we start working on a collection, the plan is to do something radically different. We will look at a previous show and think where we want to go now, but in the end, it always looks like a part of a continuous story. It almost doesn't matter how hard we try, it always ends up being within that world, even if the point of departure is very far away. Maybe it's because we usually start with the fabric, or construction, or the relationship between the garments themselves. We don't really have a person or a character in mind when we work on a collection.
Personally, I love a feeling of restriction, of having a structure within which to work. Maybe it's romantic to think back to our first shows when we had no money, so we'd have to work with, like, one fabric and no factories. That's what real creativity is about — not having much choice and being inventive with what you have.