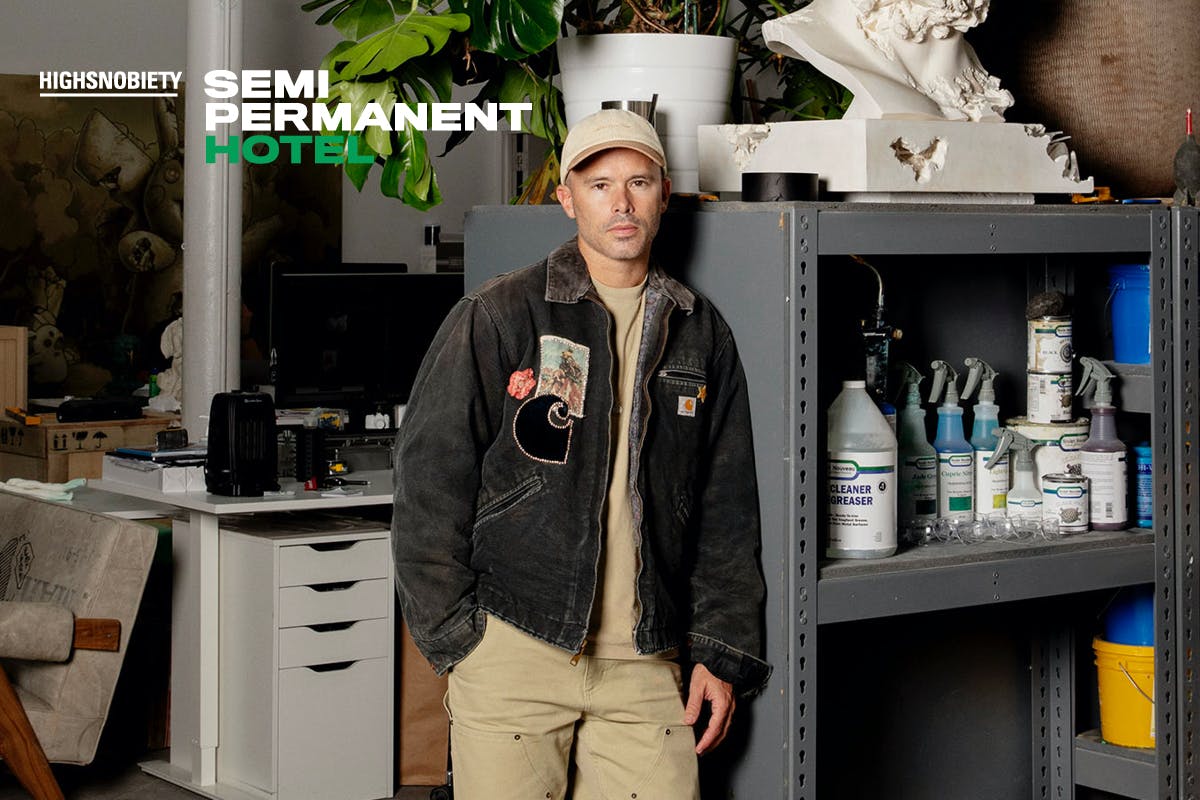 Semi Permanent and Highsnobiety are launching a two-day experiential hotel takeover bringing together global artists to present a vision for the future. Discover the exhibitions here.
On the other side of the world, where the word "pandemic" is no longer uttered every other sentence, the citizens of Sydney, Australia have been amongst the first to dip their toes into a post-Covid landscape. They've had the luxury of freedom — mass events, reclining in bars, and browsing thoughtfully through pop-ups… activities much of the rest of the world can only remember with a wistful sigh.
One of these events is A Semi Permanent Hotel, presented by Highsnobiety, where the culmination of a pan-global collaboration between Hayden Cox, founder of surfboard company Haydenshapes; Chris Stamp, founder of the luxury functional menswear brand Stampd; and renowned artist Daniel Arsham is on display.
"Wave Relic," a collaborative product release, with a selenite-white surfboard — designed by Arsham and Haydenshapes — as its centerpiece, also features a limited-edition capsule collection from Stampd. Featuring functional monochrome pieces such as surf gear, hoodies, T-shirts, and caps, Stamp describes the collaboration as "non-traditional sport mixed with art-mixed fashion, all things that we grew up on, but we're now given a platform to explain how as a whole, all three can coexist."
Highsnobiety grabbed a few moments with Cox and Stamp to talk design, collaboration, and the small subject of the future of the world and humanity. No biggie.
"It's definitely given us all a chance to slow down and really focus on where we spend our energy," Stamp says while reflecting on how the previous year — "a year like no other," as bank commercials are so fond of reminding us — has influenced the way in which he collaborates with other creatives. "There's a sense of focus regarding how we do business, and the way in which I've collaborated has brought me closer to the core of what I love to do. I'm jumping on projects that I'm passionately motivated by more," he explains.
Talking specifically about Wave Relic, Cox concurs: "I think we all approached this project like a creative outlet where we could experiment with ideas and see where they landed. There have been so many unknowns in the world over this last 12-month period, and timeframes on this project were always left open. I have really enjoyed that the goal centered around creating something we were really stoked [with] first, then everything else kind of flowed after that."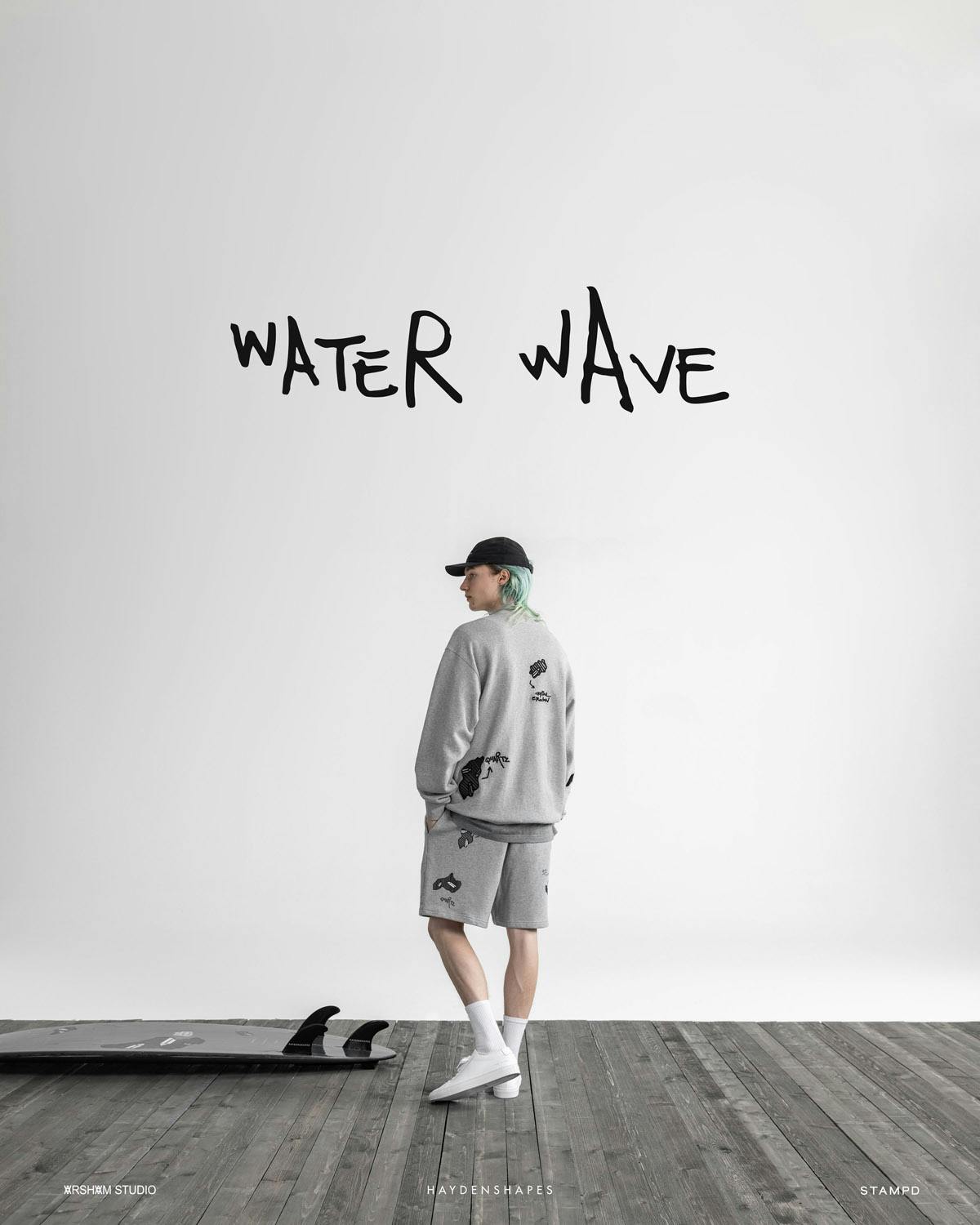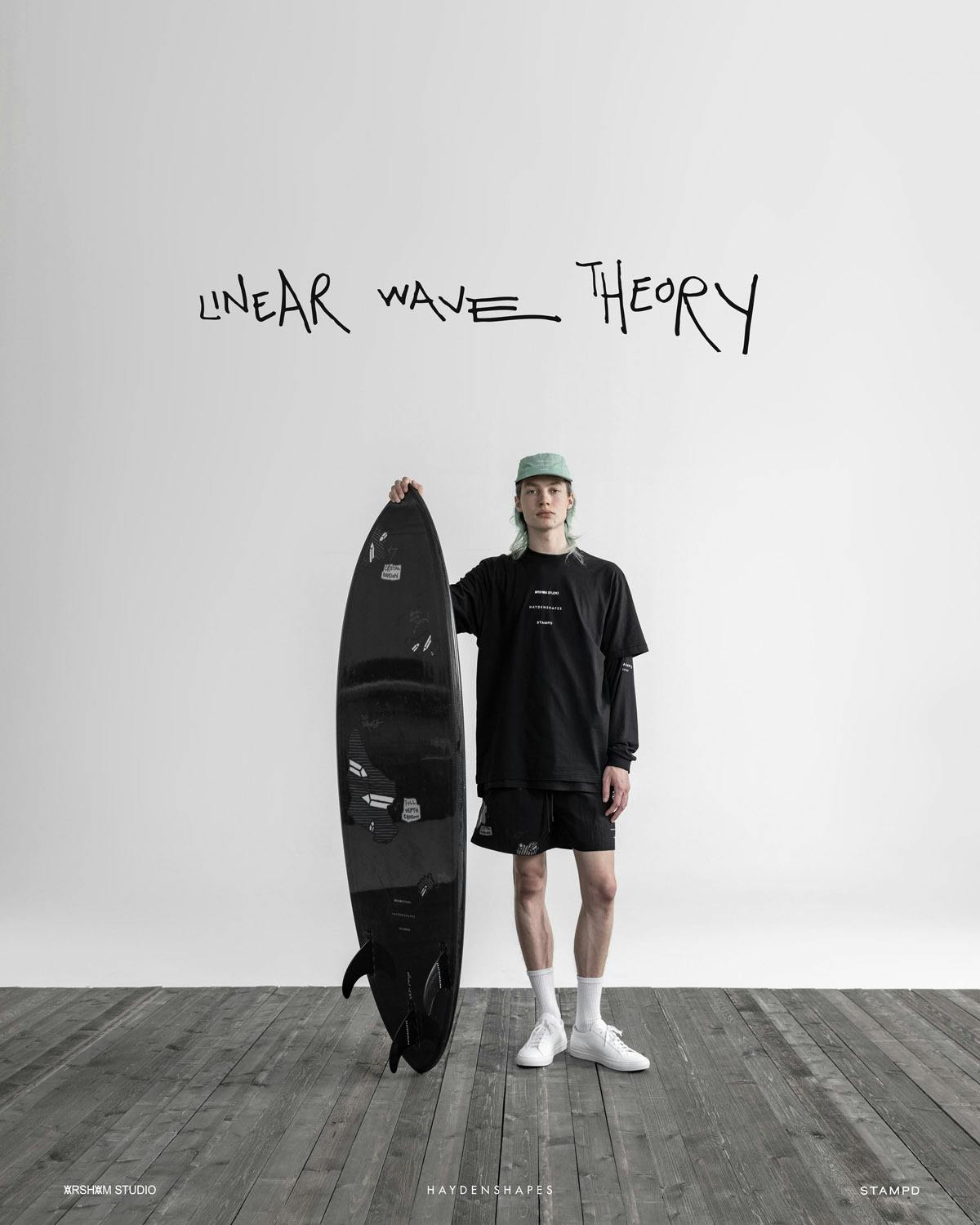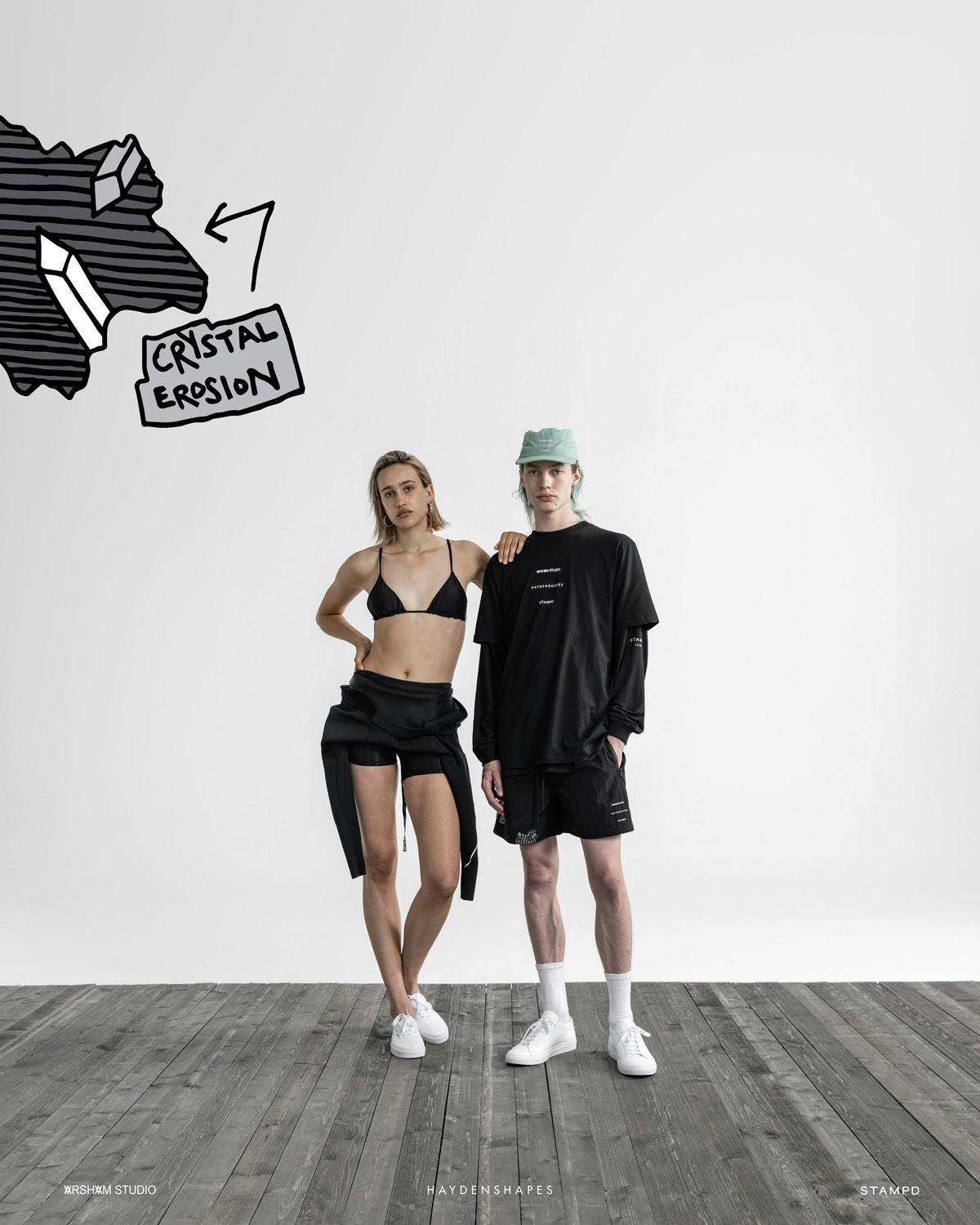 The pandemic has forced the fashion, art, and design sectors to regroup, and rethink how they approach their work and the way in which they interact with both their consumers and each other — not least with sustainability. "Buyers are much more educated now. Their awareness is heightened, so there's been a tremendous shift from the instant gratification purchase to the pieces that can live in your closet forever," says Stamp. "We've been consistently working towards sustainability across all of our supply chains, but Hayden's focus there definitely inspired my team for more consistent, long-term change."
"Hopefully it's been a time to further reflect on the role sustainability currently plays, and goal-setting moving forward," adds Cox. "Over the last six months, I've really focussed on upskilling my team on new sustainable practices that will only continue to grow and develop in our brand."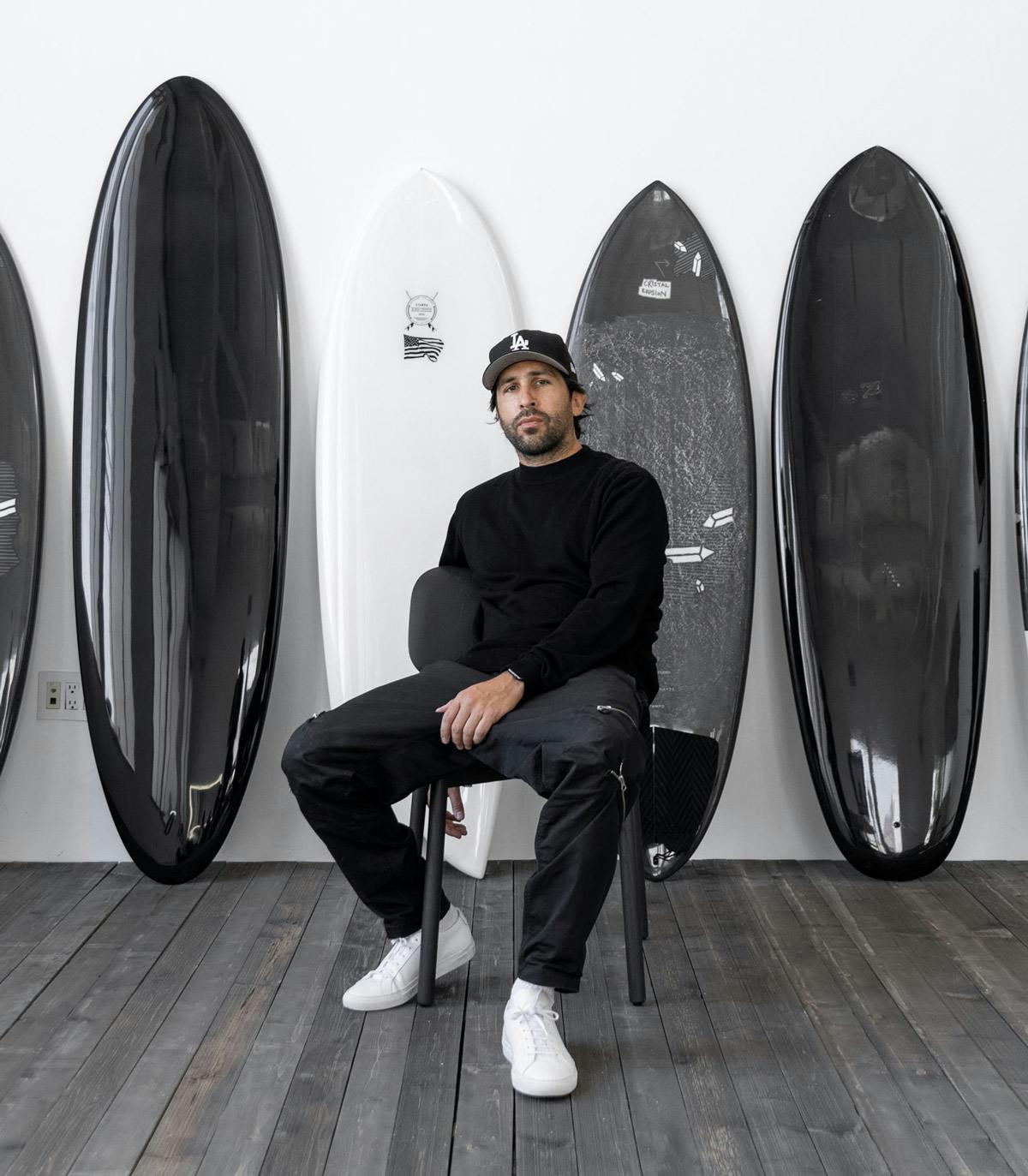 But now, when at least some of the world seems to be emerging from all-of-this, a potential positive side effect of the pandemic — for creatives, at least — has been the chance to step back and take a breath, hopefully with the opportunity of taking this optimistic, open mindset into The New Normal. "I think I now understand how important it is to listen, educate myself, and support issues and causes out there that really matter, whether I am personally affected or not," says Cox. From a different hemisphere, somewhere on the West Coast, Stamp agrees: "Now is the time to work on further building a foundation based on things you love, working alongside people you appreciate and are inspired [by]."
"The three of us are really into pushing limits in how things are made and the detail in construction, which was something we all really vibed on," concludes Cox. This spirit of collaboration is thoroughly evident in Wave Relic — questioning our throwaway culture, employing deep thinking behind high-design, and maybe putting forward a new way of doing things.