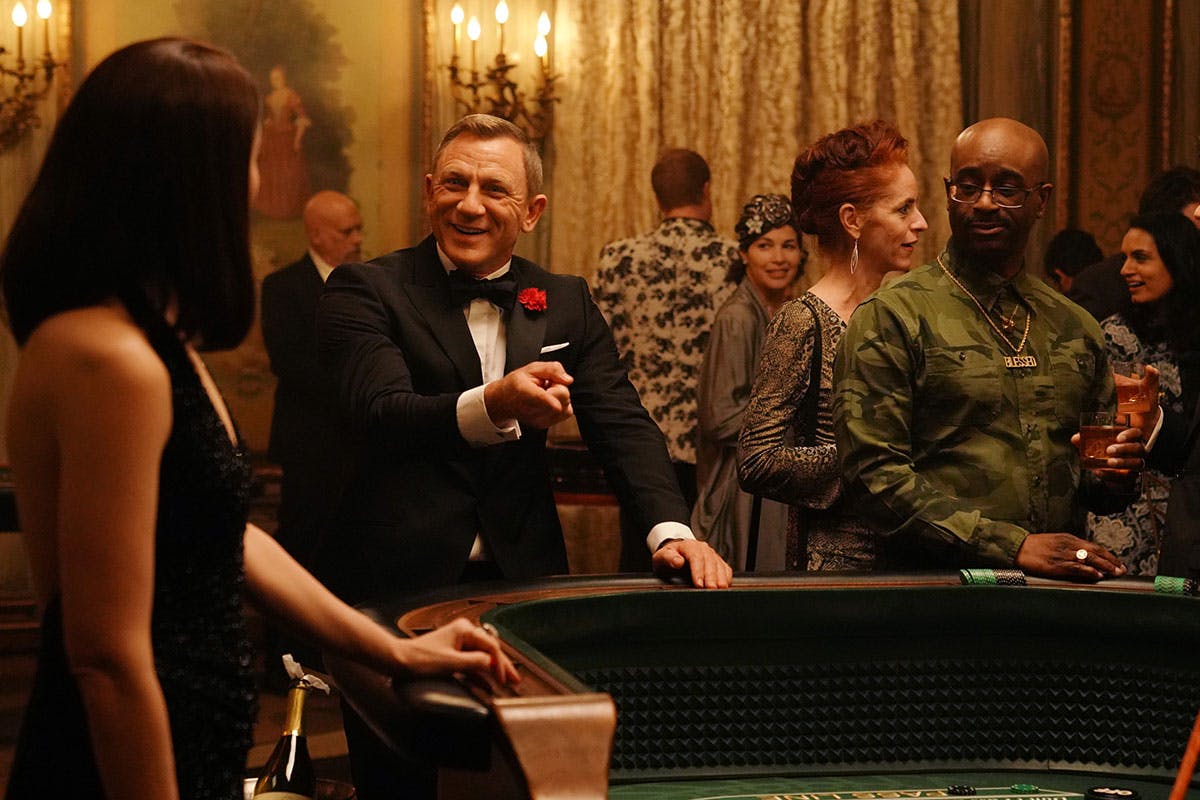 Daniel Craig's final James Bond film No Time to Die might be delayed due to the Coronavirus outbreak, but that didn't stop the actor from poking fun at the upcoming film on last night's episode of Saturday Night Live.
The Bond actor returned to host the show for the first time in eight years, and used his opening monologue to introduce a parody sneak peak of No Time to Die. "You also may have heard that the release of the film is being delayed due to public health concerns," the actor said. "But there's this scene that's my favorite, and the producers have been kind enough to let me show it tonight, so let's take a look."
In the skit, Craig played 007 on an undercover mission in a casino. However, Bond got a bit carried away by a game of craps. The agent began to order his classic drink — vodka martini, shaken, not stirred — but hilariously changed course for the occasion. "Can I get a vodka and Red Bull (in a) pint glass, please?" Only to announce later that he was seriously "buzzed."
Check out the hilarious sketch below.
The Weeknd was the musical guest for last night's episode, watch his performance here.