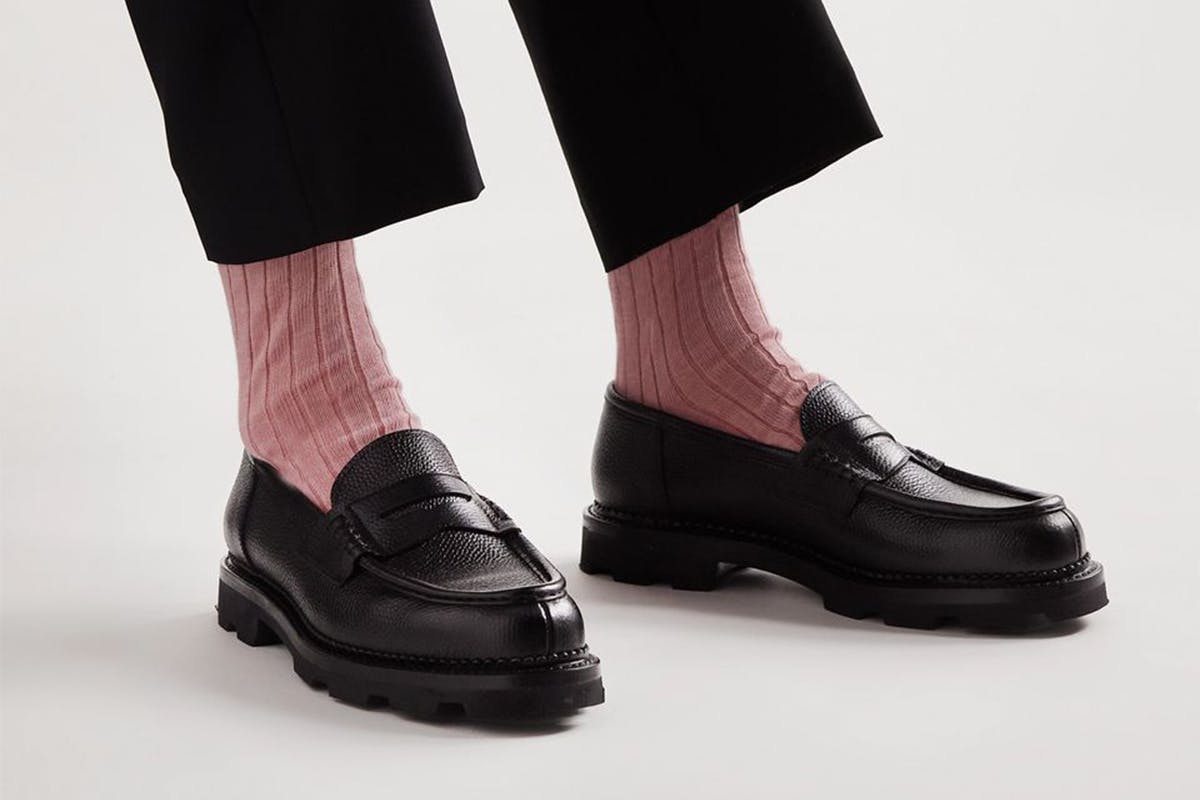 Valentine's Day is fast approaching, and this is your annual reminder to start planning something if you haven't already. Maybe you already know your sweetheart, and maybe you're yet to find them; either way, Valentine's Day is the ultimate day for a date. But, with the increased romantic importance comes an increased need to get an excellent fit off.
If we needed love advice from a retailer, we'd no doubt go to MR PORTER. This fictional character exudes class, know-how, and elegance: all the values that your date will be hoping for, no matter what you're doing for the date. That's why we enlisted MR PORTER's help to roundup up three date outfits to wear for Valentine's Day and beyond.
From the classic dinner date to a more adventurous activity date and a saunter through the park, below we've put together three date outfits that are sure to get top marks on the big day.
Keep scrolling to browse our top date outfits to wear this year.
Dinner Date
In the arena of date nights, few are as tried-and-tested as the classic dinner date. It's an opportunity to discuss big topics, flirt, and also you can gauge a lot about a person through their food order. For the dinner date, you're going to want to keep things refined without going too formal. A MR. P suede jacket is the star of this show, covering an understated Zegna shirt. On the legs, a pair of textured pants from General Admission adds a touch of casual style which works in a subtle contrast with the Yuketen loafers on foot.
Getting Sweaty
Okay, ideally, you won't be getting super sweaty (not on the first part of the date, at least) but opting for an activity is often a great way to loosen up the conversation which is so often a little slow at the beginning of a date. But picking a great fit for an activity date can be tricky. We're suggesting that you really lean into it with a full Wales Bonner tracksuit and a pair of classic kicks from visvim.
A Walk in the Park
Like a sporty date, hitting your local green space for a wander is an easy way to get cracking because you don't have to be staring deep into each other's eyes for the whole thing. This fit should be an easygoing ensemble and a chance for you to flex your gorpy muscles if you're that way inclined.
Want to keep browsing? Download the Highsnobiety app for all the hottest products and brands from the the Highsnobiety Shop. Highsnobiety has affiliate marketing partnerships, which means we may receive a commission from your purchase.