Kitchenware exhibited in modern art museums. Collaborations with world-class artists like Salvador Dalí and Zaha Hadid. Cutlery designed in collaboration with Virgil Abloh! Who on earth could pull all this off? No one but Alessi, surely. The Italian homeware brand known for producing products with a unique blend of functionality and originality is on a mission to redefine design — and it's only just getting started.
A hundred and one years ago, Italian entrepreneur Giovanni Alessi purchased a plot of land in Omegna, a picturesque small town on the shores of Lake Orta in northern Piedmont. Together with his brother, he established a factory there, and thus Fratelli Alessi Omegna — or FAO — was born. The facility first functioned as a foundry and workshop for processing brass and nickel silver, producing high-quality metal products for businesses. In 1932, Giovanni's son Carlo was brought into the family business as a designer, and the company began producing its first wholly original products. After the damaging period of the Second World War, Italy, and its European neighbors, embarked on a rapid and intense rebuilding and development spree — FAO was part of this push for growth and sought to increase its production scale from artisanal to industrial. In the '50s, the company was renamed ALFRA (Alessi Fratelli), and gradually moved away from using soft metals, favoring stainless steel instead.
In the '60s, the Alessi company began producing products intended for domestic use — it had previously made products for businesses, such as hotels and restaurants. The Ceselleria Alessi metalware collection proved especially popular, and in 1964 the brand won the coveted Mercurio d'Oro Award for Industry. In the '70s, Giovanni's grandson Alberto joined the company, and transformed it into the true "Factory of Design" that we know today. Alberto launched the Alessi d'Après initiative, featuring a collaboration with a group of artists, among them Salvador Dalí, which intended to produce sculptures on an industrial scale. Later, he invited designers such as Ettore Sottsass, Richard Sapper, and Achille Castiglioni to create products for the brand.
The brand's creative development was accelerated in the '80s when the Tea & Coffee Piazza 'research operation' was launched. Working with Italian designer and architect Alessandro Mendini, Alessi sought to merge the worlds of product design and architecture to challenge further the idea of what functional homeware could be. During the '90s, the brand's output was diversified, and Alberto decided to incorporate more diverse materials such as wood, plastic, glass, and porcelain into the brand's designs, expanding beyond stainless steel.
Today, Alessi has fine-tuned its rich and multifaceted heritage into a design philosophy that can be summed up as a balancing act between two worlds: ethical and radical. The brand aims to find the perfect middle path between simplicity and purity (the 'ethical') and daring, ambitious, and disruptive design (the 'radical'). It's also a certified B Corp, which is a global movement of companies that, going beyond the goal of profit, see business as a tool to positively influence the community. What's more, collaborations with artists from across the world help the brand stay ahead of the design curve, and new products constantly reinvent what homeware can be. And in case you need any proof—we've picked eight of our personal favorites from Alessi's vast catalog:
Juicy Salif citrus squeezer — 1990
Designed by renowned French industrial architect and designer Philippe Starck, the Juicy Salif turns juicing into a saucy sci-fi fantasy experience. Made from polished aluminum, the citrus squeezer features long, spider-like legs and a pointed underside, which directs the pressed juice directly into your glass underneath. The unique design apparently spontaneously came to Starck while he was vacationing in Italy, and he sketched it on a pizzeria napkin before he returned to work.
9090 coffee maker — 1979
The 9090 is the first-ever Alessi espresso coffee maker, and also holds the coveted titles of first Alessi item exhibited at New York's MoMA, and first Alessi Compasso d'Oro Design Award-winning product (of many). Designed by the late, great German industrial designer Richard Sapper, the 9090 introduced numerous significant innovations to the coffee world, such as the enlarged base that allows for maximized heat, the anti-drip spout, and the lever lock that allows users to open the coffee pot with a single hand motion. Sapper's background in automotive design — he got his start in the styling department at Mercedes-Benz — was certainly put to good use since the coffee maker remains one of Alessi's most beloved and best-selling products to this day.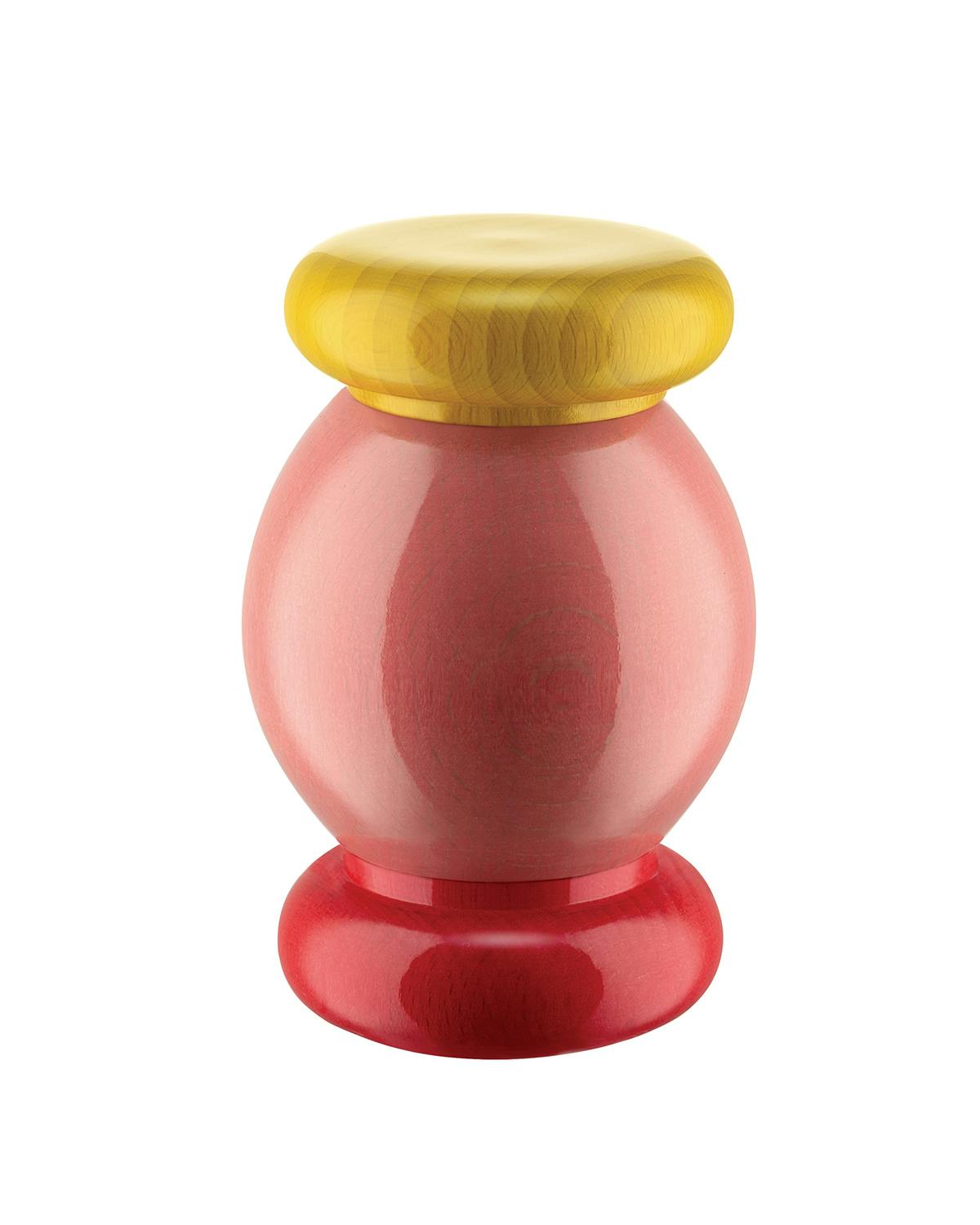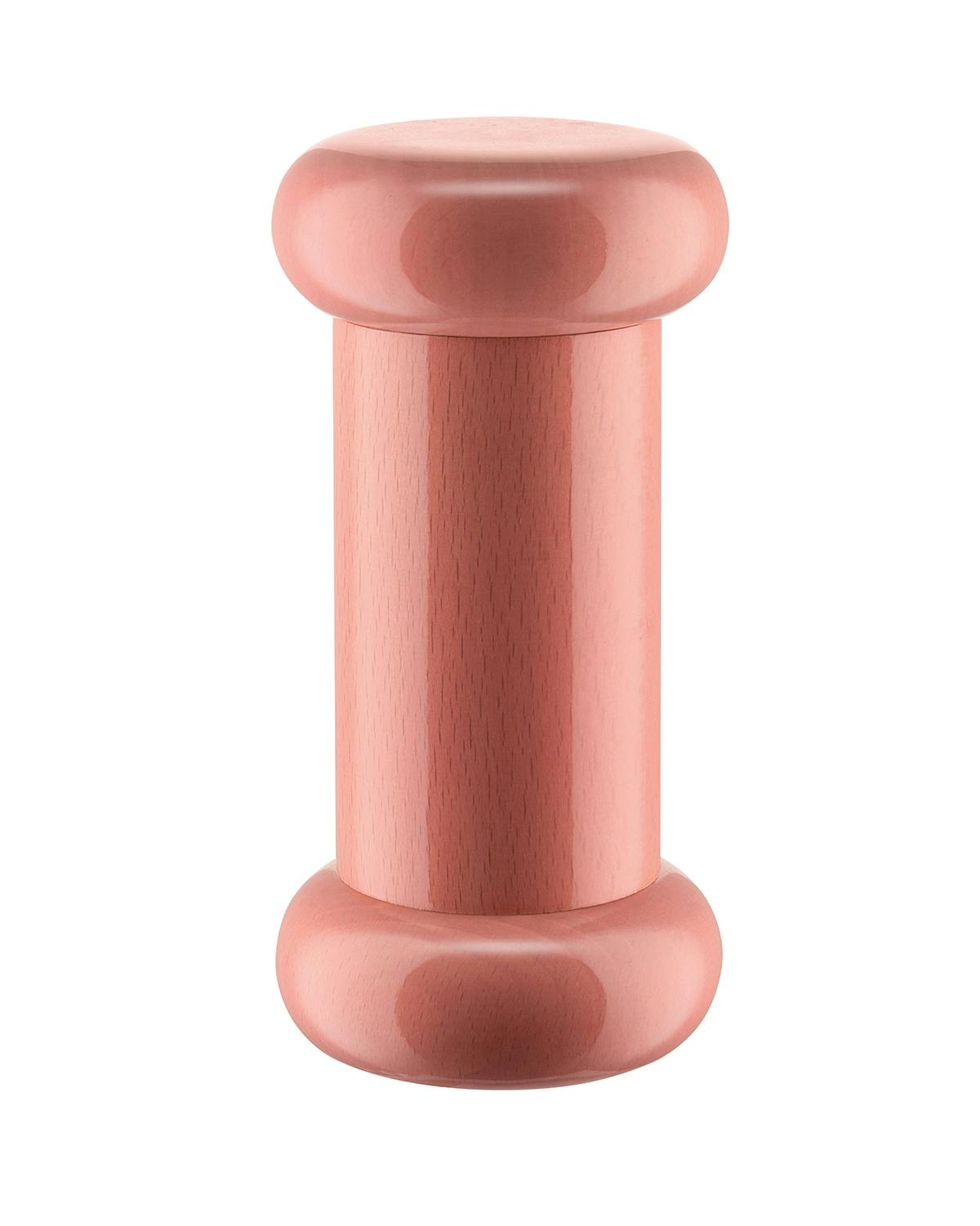 Centenary Twergi collection — 2021
Alessi celebrated its centenary with a series of events, releases, and projects that ran from May 2021 until April of this year. As part of the party, the brand reissued the beloved Twergi collection, designed by Ettore Sottsass and first presented in 1989. Drawing on the woodworking heritage of the Strona valley near Alessi's home in Omegna, the collection features tableware essentials such as a corkscrew, and salt, pepper and spice grinders. Available in a variety of bright colors, the collection is sure to light up the table at your next dinner party.
Forma cheese grater — 2017
Cheese graters are probably pretty high on the list of things you thought couldn't be considered 'beautiful' — enter: Alessi's Forma. Designed by legendary late British-Iraqi architect Zaha Hadid, the grater's ergonomic shape is inspired by pebbles smoothed down by water and wind. It's quintessentially Hadid, its flowing curves reminiscent of her remarkable architectural achievements, such as the London Aquatics Centre, or Innsbruck's Hungerburg Funicular Railway, for example. Made of stainless steel, Forma features asymmetrical holes through which the cheese is grated, bringing enhanced texture and variation to your dish — and with its accompanying stand, your grater is not only practical but can serve as a table ornament, too. Bellissimo!
La cubica cocotte — (1991) 2022
Designed by Italian postmodern architect and Pritzker Prize-winner Aldo Rossi, La cubica certainly stands out in the kitchen. Unless maybe your kitchen happens to be in Japan, where cubical shapes seem more prevalent — for the European design world, however, this creation is a real head-turner.
Moka coffee maker — 2019
Designed by world-famous British architect David Chipperfield, the Moka coffee maker is an Italian icon, reinvented. Chipperfield's extensive portfolio includes the Hepworth Wakefield Gallery, the SLAM Saint Louis Art Museum, the Jumex Museum in Mexico City, and total renovation projects for Berlin's Neues Museum and Zurich's Kunsthaus. His addition of details on the Moka such as the flat lid elevate the coffee-drinking experience — place your cup on the lid while your coffee is brewing, and by the time it's done, your cup is already warm!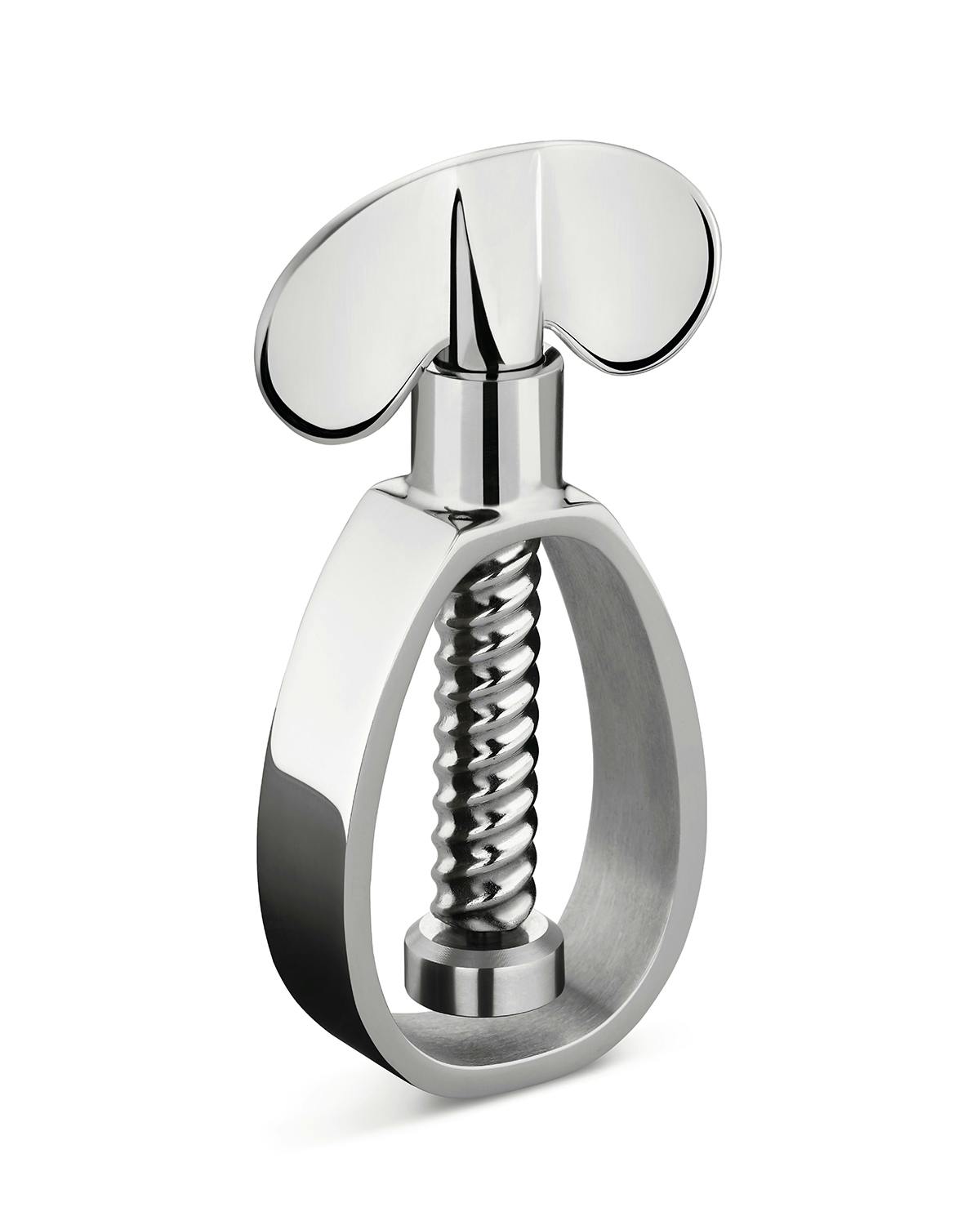 Farfalla nutcracker — 2022
Designed by the late, great Italian furniture designer Enzo Mari in the late '90s, the Farfalla (Italian for butterfly) nutcracker didn't go into production until 2021, when it was released as part of the brand's centenary celebrations. As a Compasso d'Oro Award winner and source of inspiration for Virgil Abloh, Mari sought to deliver a playful shape and clean stainless steel design which would intrigue and delight the user.
Alberto Alessi famously said that "a true design work must move people, convey emotions, bring back memories, surprise, and go against common thinking." That summarizes the brand's ethos and mission — to turn ordinary objects into vessels of utility and emotion. And emotion is definitely what you'll get with Alessi's "Occasional Object" collection. Designed in partnership with Virgil Abloh, it takes the concept of cutlery further than ever before. It's one of the latest in a long line of revolutionary projects that will turn your kitchen into a gallery, or your favorite museum into a kitchen. As for what the future holds, Alberto declares: "I really do not know, either for my brand or for design in general. Should I know in advance, then life would be too boring." Indeed, the house's approach to new projects happens very organically — and we can't wait to see what Alessi will cook up next.
Discover Alessi in the Highsnobiety gift shop, and at Alessi.com.