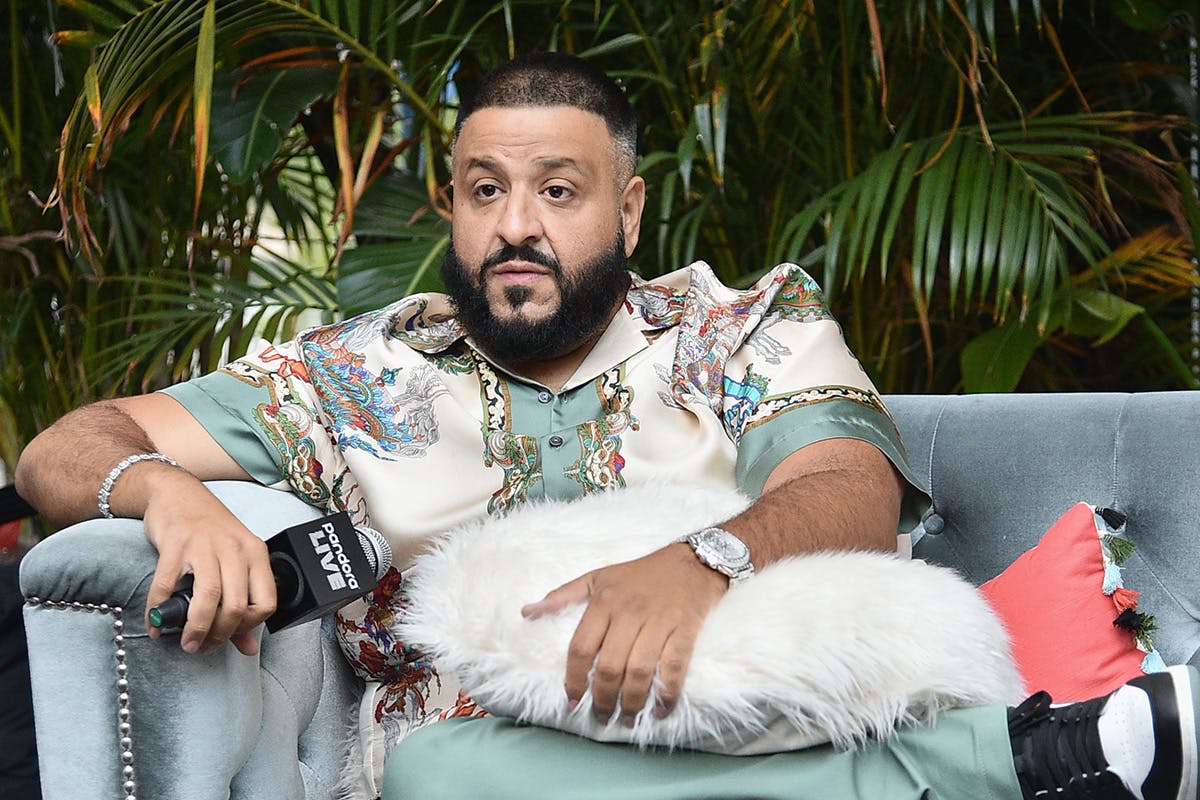 It was clear from the outset that DJ Khaled was not going to take his Father of Asahd, No. 2 gracefully, and now it looks he wants to hit the Billboard Chart with a monster lawsuit. Sources close to Khaled told Page Six alleges that they believe "the organization unfairly disqualified more than 100,000 sales of Father of Asahd, robbing him of the No. 1 spot."
The dispute comes down to an estimated 100,000 downloads of his album that were purchased through a bundle deal with an energy drink. Khaled's people claim Billboard agreed to count this downloads but later backtracked. Interestingly, Billboard is reported to have counted Tyler, the Creator's bundle downloads for IGOR. While we don't know how many of Khaled's downloads were discounted in the end, a spokesperson from Billboard  said that an undisclosed number were ruled out because "there were strange anomalies in the data,"
The New York Times reports that both Market America and Roc Nation, DJ Khaled's management company, said the decision had blindsided them. Roc Nation's CFO called the bundling practice "confusing and demeaning to art." She elaborated that they were "obviously not fans of bundling, nor should anyone who cares about artists making music. But our hands are being forced by Billboard's desperate, last-ditch effort to keep streaming from eliminating what's left of music downloads."
On May 30, Billboard reported that  Tyler debuted at No. 1 with 165,000 albums sold, with Khaled at No. 2 at 137,000. We saw from his initial meltdown that Khaled was unimpressed with second place, however, more details reveal that his anger is focused on Billboard and  Sony for not fighting his case. Notably, Sony also represents Tyler, the Creator.
A source told Page Six, "Khaled was upset that his label wasn't fighting for him and fighting for those numbers to count, which could have propelled him to No. 1. They don't get it."
On Monday Khaled eventually did snag the coveted number 1 spot, taking to Instagram to post a screenshot along with the pointed line, "I'm in the music bizz not bundle bizz."
Highsnobiety has reached out to DJ Khaled's representatives for comment.