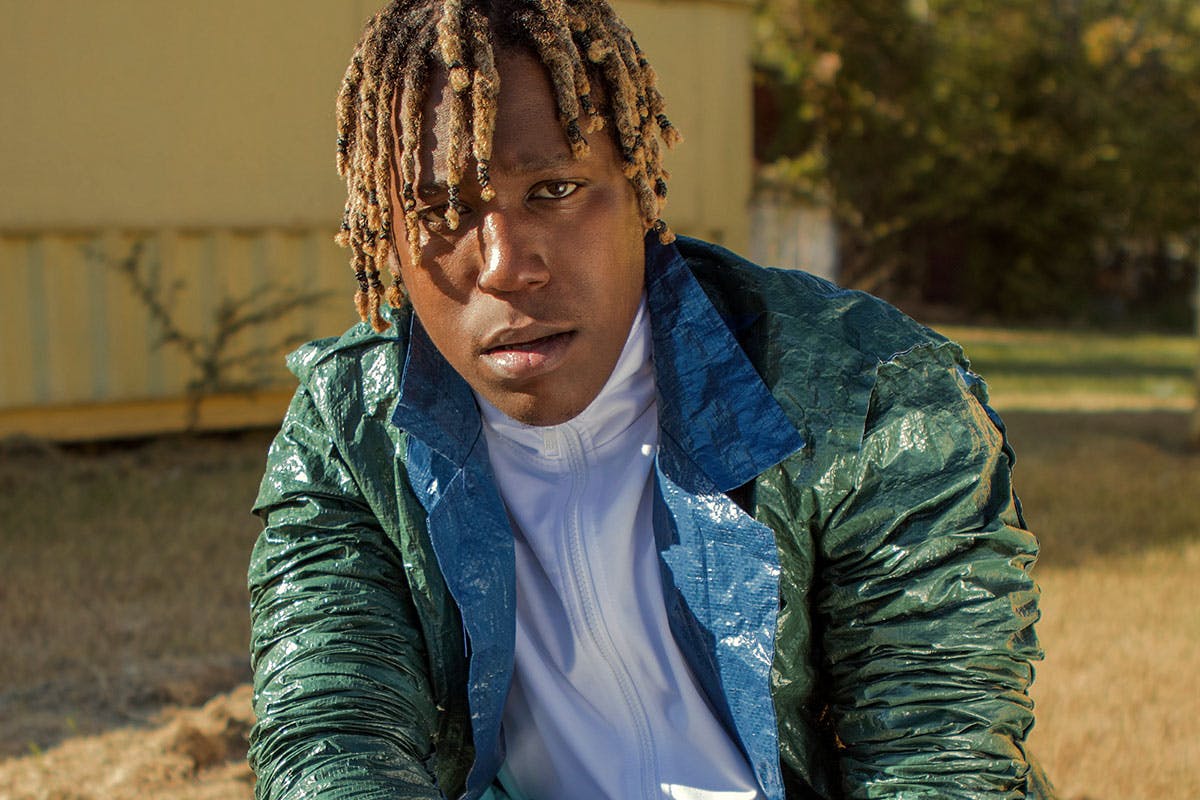 Under the Radar is Highsnobiety's celebration of upcoming talent. Each week, we're spotlighting a rising artist who is bringing something new to the world of music and is capturing our hearts and minds (and ears). This week we're featuring Don Toliver, a rising rapper who's caught the eye of Travis Scott, helping him helm this year's blockbuster album 'Astroworld.'
I'd been in Texas for over two weeks and I had pretty much only heard back-to-back Travis Scott hits listening to the radio. I happened to land in Houston just weeks before Travis' first ever Astroworld Festival, and he had effectively set the city aflame with the hype surrounding the event featuring the likes of Lil Wayne, Post Malone, Young Thug, Sheck Wes, and Virgil Abloh. Admittedly, regardless of hype, you're bound to hear Travis songs blasting on the radio at any point in Houston with their fierce pride of one of their hometown heroes.
It was November 18, the day of Astroworld Fest, as I was driving down HWY 59 listening to "Can't Say," but it wasn't Travis Scott the radio DJ was yelling about – it was Don Toliver, the young Houston rapper featured on the track. Back in August, the night before the release of his chart-topping platinum album, Scott co-signed Don Toliver as the new "young Houston legend." Toliver had caught the eye of Scott through a mutual friend and was brought out to Hawaii to work on the album with, where Toliver says he created some of the best music he's ever made.
Days before Astroworld dropped, Don Toliver had released his own project titled Donny Womack, bringing his melodic, high energy sound together in an album inspired by R&B legends like Bobby Womack and Sade. Much like the works of his mentor, you're sure to hear someone riding around Houston blasting Don's "Backend" or "Diamonds" these days – something we experienced firsthand while shooting the rapper and his hometown friends outside his favorite corner store.
We caught up with Houston's newest legend in his own little corner of the city, Southwest Alief Texas, or "The SWAT," to talk home life versus tour life, his R&B influences, and hanging in Honolulu creating Astroworld with La Flame.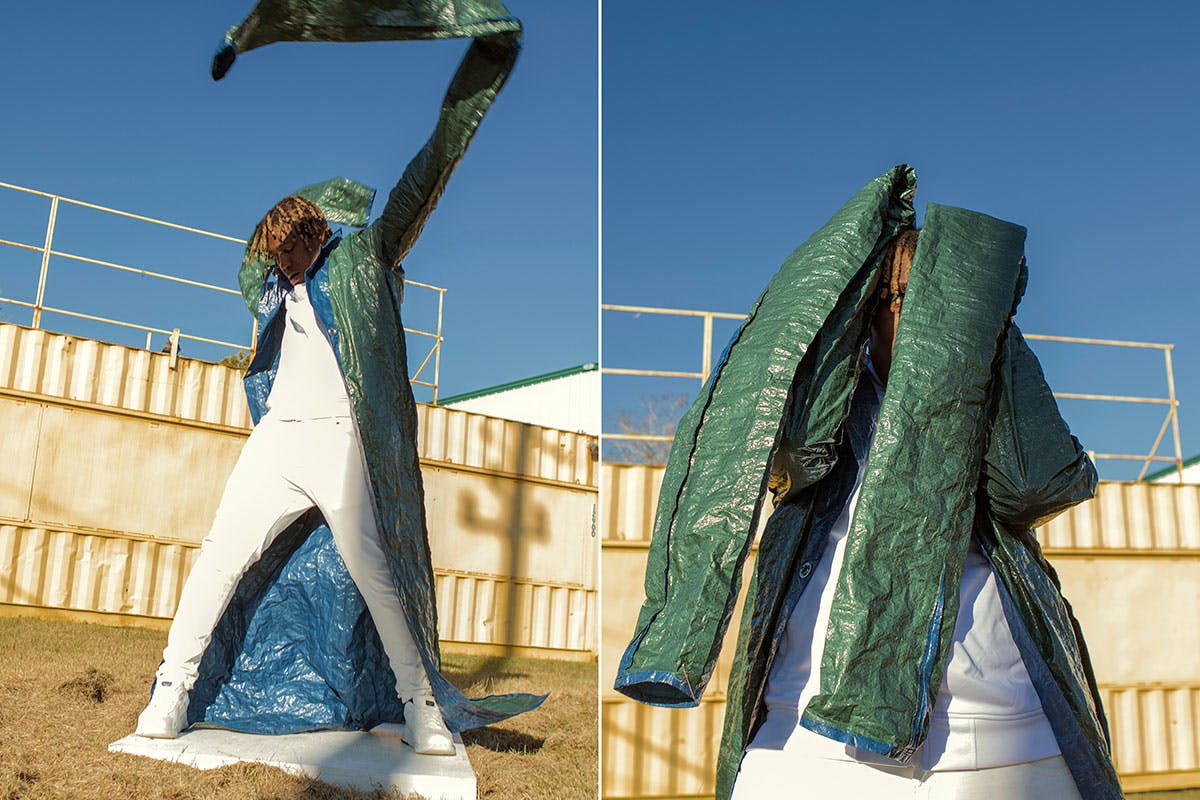 What's the energy been like for you on tour?
It's a good vibe, it's different for me. I've never been on tour and this is an arena tour, not your average showdown, this is big time.
And being back in your home city, and back on your own block?
The wave is being close to the ones that were there for me since the beginning. That means more than anything to me. It's way more than rap and music for me, it's way deeper than that.
How long have you been making music?
I was always musically inclined because of my parents. They'd jam all the greatest music: Stevie Wonder, Marvin Gaye, Sade, all the way up to Maxwell.
Who were some of your favorites from their list?
Sade was one of my big favorites. Michael Jackson, Marvin Gaye, Bobby Womack, of course, Stevie Wonder, older OutKast, early N.E.R.D and Justin Timberlake. I was really into that 'cause my mom was musically for it.
Really, She loved JT?
Oh yes bro, my mom is from California, she from Anaheim.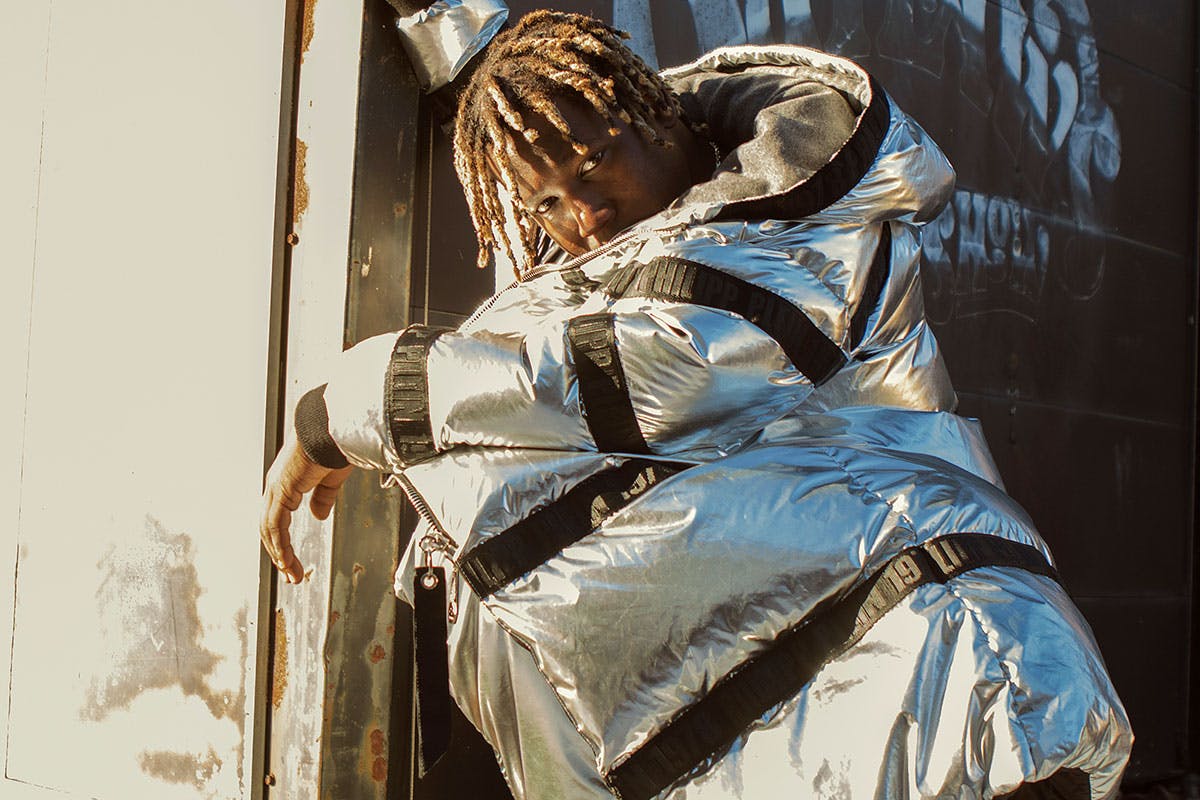 If you had to use only your old school influence to explain your current album, who would you name?
Of course Bobby Womack, I wanted to get deeper in the the soul of what people don't tend to sing or talk about. I feel like Bobby Womack always sung or spoke on his records. There was always a point to get across, always a message at the end of the day when Bobby Womack spoke. Another one was Sade, she kinda influenced the melodies. I wanted to catch a wave on her melodies, and the way she created her own music pattern with her voice.
After making music for so long, at what point did you realize that you had something?
Actually, I knew I had something when I came out with this record with one of my friends, Young Josh 93. The song was called "Pop the Seal," and I was on the hook and the first verse. We both ignited the song, but being on the hook, I realized I'd be able to take that music further if I learned and studied the studio the way I had to.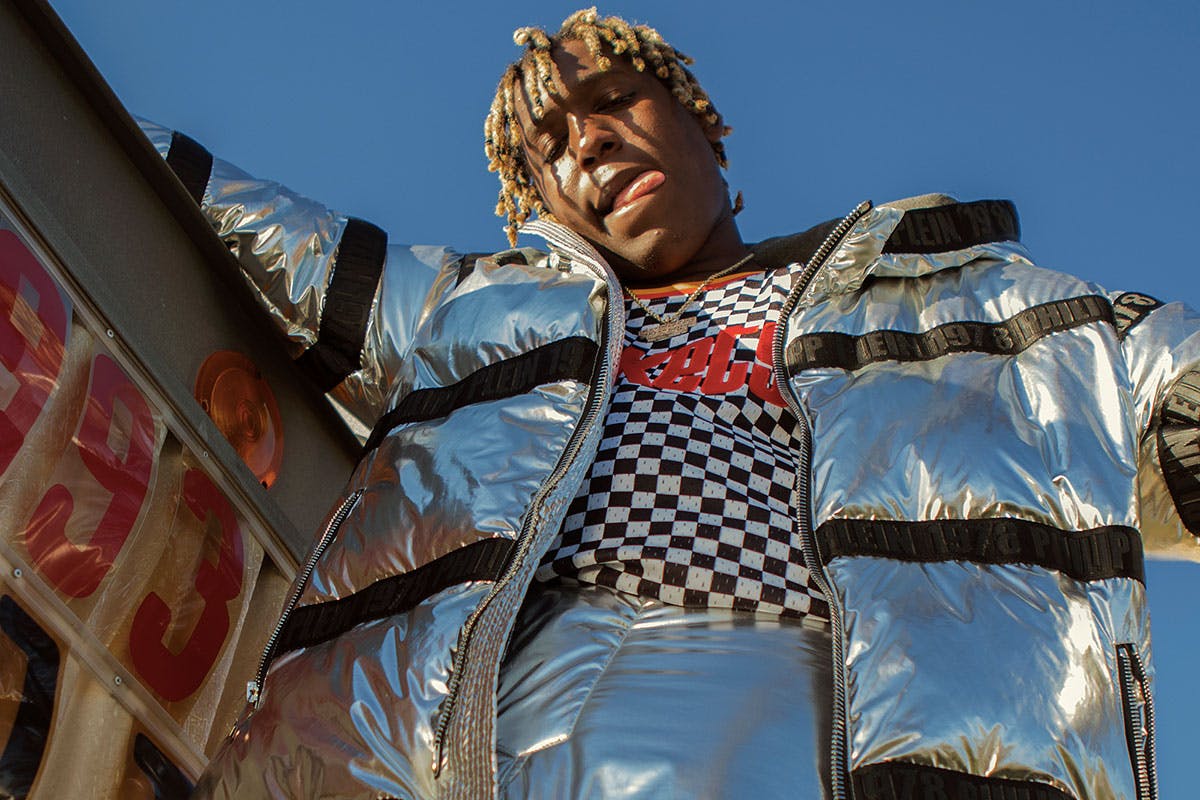 How has Houston affected your process and your sound?
Houston plays a big part of my process and sound, because before I was able to meet Travis Scott, I had to take over the city. That means every night for like three to five months straight I was in every strip club, every club, in every DJ's face getting my records spun. Spending time with DJs, figuring out the game, and how to play.
Tell me about your Hawaii experience. I heard they call you Donolulu now?
Donolulu really serious to me man, and I'm really thinking about taking that name to another level. I'm not gonna say too much, but Donolulu is serious and it really represents a vibe that I might not be able to feel again. It was my first time in a living situation with Travis Scott, and I made some of the best music I ever made in my life out there. We were in a glass mansion on the water. I think he kind of ruined my Hawaii experience, because if I go back and I'm not in a glass mansion, I might not like it the same.
What about being in Honolulu, other than the glass crib, brought out that creative energy?
I wanted to be on that album so bad. I could have killed somebody to be on that album. I was working hard, five or six songs a day. I wasn't at the pool, I wasn't at the beach, I wasn't at the mall, I wasn't looking at the view, I wasn't rock climbing, I was in the studio.
Well, it paid off in a big way. When I listen to "Can't Say," and your part comes on, it's almost as if they turned up your part just a few decibels.
Facts. Travis shit is drunk too, and everybody really enjoys the track as a whole.
I remember you guys speaking about how performing with Travis brings out a different energy, would you say you have a different energy when performing "Can't Say" vs "Diva" or "Diamonds?"
Facts. Only reason is because "Can't Say"... that's the song. Sometimes you don't even need to put energy on it, 'cause everybody is already energized, so it makes you bring it. It just comes natural.
What are your plans after the tour?
New music, more tours, and more Don Toliver. Focusing on me, living, new content, new everything.
How soon do you plan on start working on your next project?
Top of the year, 2019.
In related news, see what your favorite rappers snapchat names are.