For this week's FRONTPAGE, we've presented an expansive, comprehensive analysis of the pivotal Dutch fashion scene. Featuring interviews with Patta, Daily Paper, and more, this is a definitive read of all things Dutch.
Highsnobiety Q1 is the latest in a series of quarterly insight dedicated to the business behind youth culture and what makes our market tick. Head over to our Insights hub to see the full series.
Amsterdam is like a village. Despite the roughly 20 million annual tourists who are enticed by the Dutch capital's hedonistic spirit, its nearly 900,000 citizens will attest to the fact that Amsterdam has never captured the sense of anonymity one usually gets in a city.
The insular demeanor towards anything "other" has long safeguarded many of the Dutch from having to act in anyone else's interest other than their own, often culturally illiterate to the immense privilege many of its inhabitants experience. Those who want more than what the country has to offer can simply seek it elsewhere. Those who will, often make it big. Internally renowned Dutch athletes, DJs, models, Hollywood actors, photographers, architects, painters, and journalists, are ever present in global pop culture. Now, those in fashion are, too.
I left Amsterdam in 2016 to pursue a career in fashion in London, but I still find myself surrounded by the city's fashion scene. Shortly after my move, I met with Bonne Reijn, founder of Amsterdam-based label Bonne Suits, in London's Soho for the brand's first international pop-up. A few months later, two blocks down, I spotted Filling Pieces founder Guillaume Philibert behind the DJ-deck in Selfridges. Borre Akkersdijk, founder of ByBorre, stood outside Palais de Tokyo after the Rick Owens Fall/Winter 2020 menswear collection show, where he invited me for dinner that night. I met Patta model-turned-designer Tirino Yspol while modeling in 1017 ALYX 9SM's showroom six months later, also in Paris. The following year, in New York, it was Elza Wandler and her team I ran into while leaving Lucien's. I've gotten so used to seeing Daily Paper's co-founder Jefferson Osei pop up in Copenhagen; we've accepted it's the only place we now meet.
All of them are there to work. These Amsterdam-based founders understand that the only way they're going to become true global brands is if they're in the middle of the action in cities where a fashion ecosystem — those with countless fashion retailers, publications, and brands, plus enough opportunity for those wanting to exist in it — already live. And they've gotten good at it.
"In key cities like Paris, New York, Tokyo, or Milan, it's almost taken for granted that new brands are constantly emerging," says Gee Schmidt, co-founder of Patta. "Amsterdam isn't often talked about — however, the Dutch have a mentality to undertake things."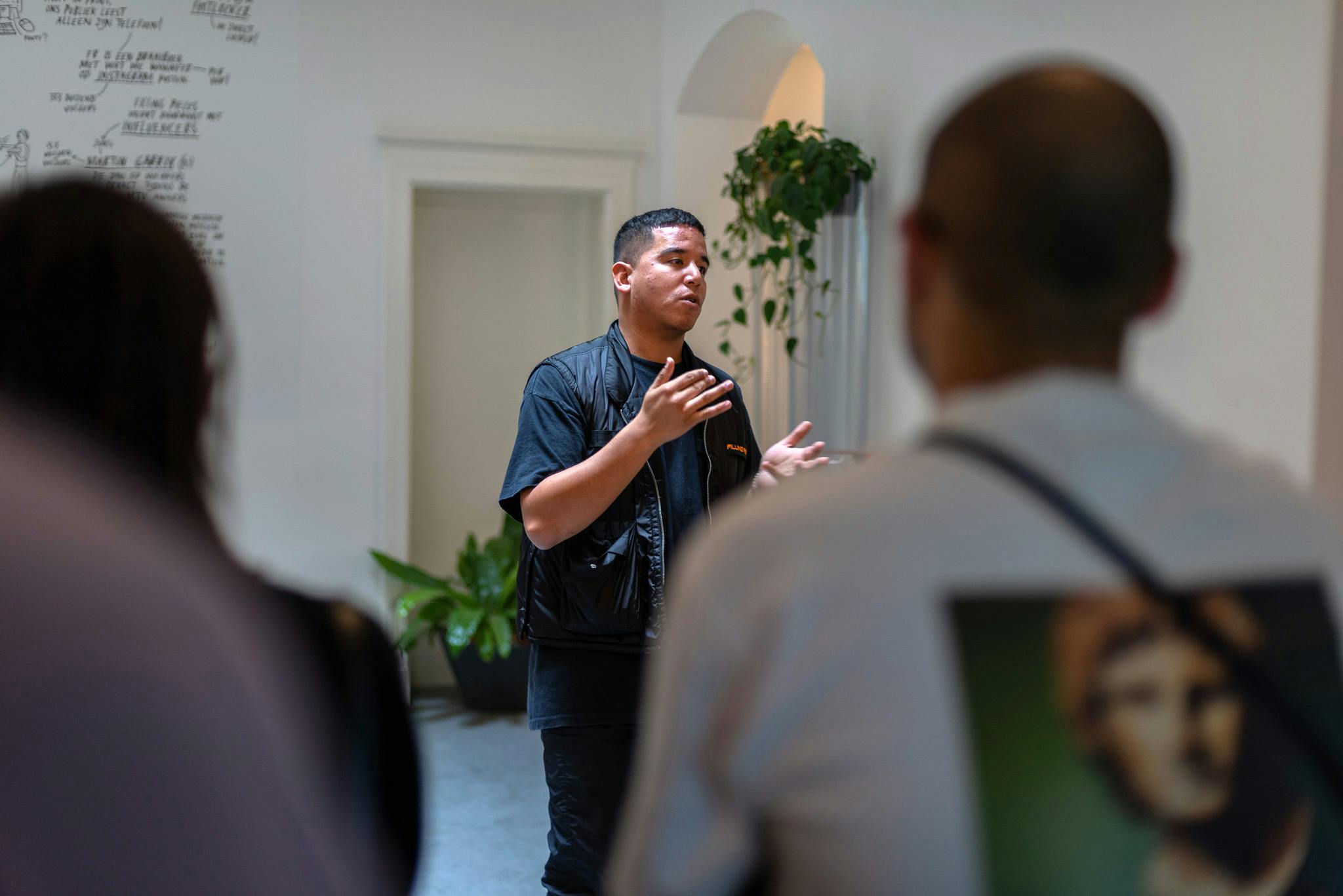 In the five years I've been away, Amsterdam has transformed itself into a global city, a future cultural power player. The city's business-friendly tax laws have drawn multinationals like Netflix, Facebook, Disney, PVH (Tommy Hilfiger, Calvin Klein), and Nike into the city and its outside boroughs. New hotels — including Soho House, The Hoxton, and W Hotel — are betting on the city's ability to become the world's next youth culture epicenter.
And the market is following. Earlier this year, Amsterdam overtook London as Europe's top trading centre, when it saw average daily trading surge from €2.6 billion to €9.2 billion in January following Brexit. All have laid fertile soil for the crop of Amsterdam-based fashion brands who have now answered the call and run with it, far beyond the nation's tiny borders.
The Rise and Rise of Amsterdam
Weed, sex, tulips, windmills, bicycles, beer, wooden clogs, cheese, and Goldfinger have always been associated with the Netherlands in popular culture. In the mid-2000s, denim was unexpectedly added to that list. Brands like G-Star Raw, BlueBlood, Denham, and Scotch & Soda transformed the Netherlands into one of the world's denim capitals. They dominated what the homegrown fashion industry looked like, leaving room for only a few isolated high fashion international success stories like Viktor & Rolf, Ronald van Der Kemp, and Iris van Herpen, with the next generation of fashion students (graduates of fashion schools AMFI and Artez) often left looking beyond borders for high profile jobs.
"In Amsterdam, there was a small fashion scene, but it was elitist and filled with sales guys who spent money on fashion. There was no younger generation in the room," says Bonne Suits' founder Bonne Reijn, who I met at his house in 2014 after the launch of his first batch of 50 suits. Like many in Amsterdam's fashion system, Reijn started working at Patta as a stylist. Now, over a decade later — together with local collectives SMIBU and The New Original — Reijn has a flagship store (Zeedijk 60), located across from that of Patta at the intersection of Amsterdam's Red Light District and Chinatown. "When I was 20, there just weren't any people my age who I could share this love of fashion with. That's really how it felt," he tells me.
Patta founders Guillaume "Gee" Schmidt and Edson Sabajo came up from the Dutch hip-hop scene throughout the late 1990s and early 2000s. They founded era-defining streetwear store-turned-brand Patta in 2004, long before a burgeoning fashion scene in the country existed. Big duffle bags brought on planes and giant boxes — both filled with sneakers and records unavailable to Dutch consumers — were brought back to their hometown from cities where the birth of streetwear had already happened.
"When we started, there were only a few big players in streetwear globally, especially in the US and Japan. In the Netherlands, it was on a different level," says Schmidt. "[So] when people can get their hands on a product, it creates a knock-on effect where more of these stores and initiatives can pop up. I don't want to say we're the reason for this, but we were an entity who started and one that was built upon."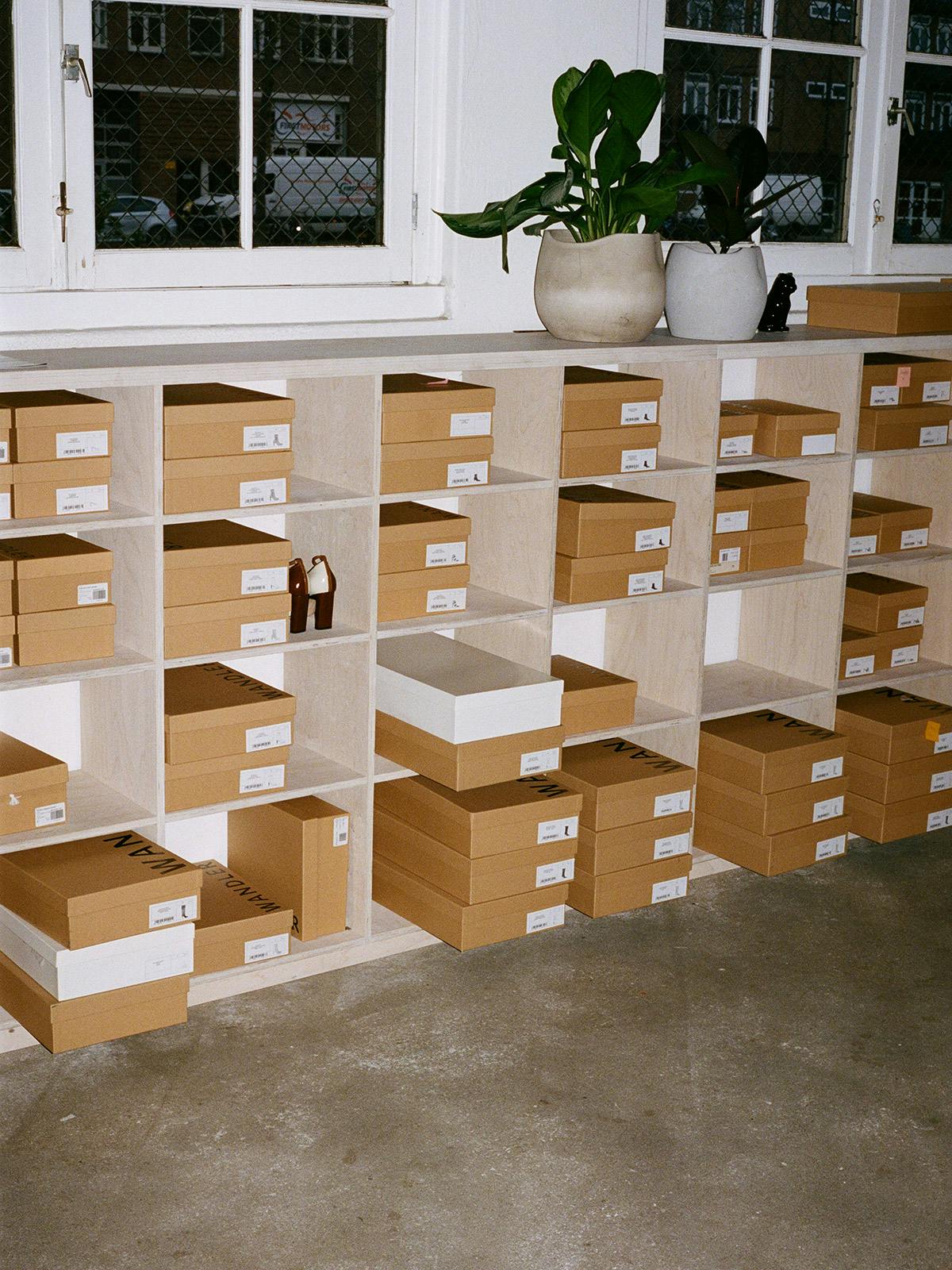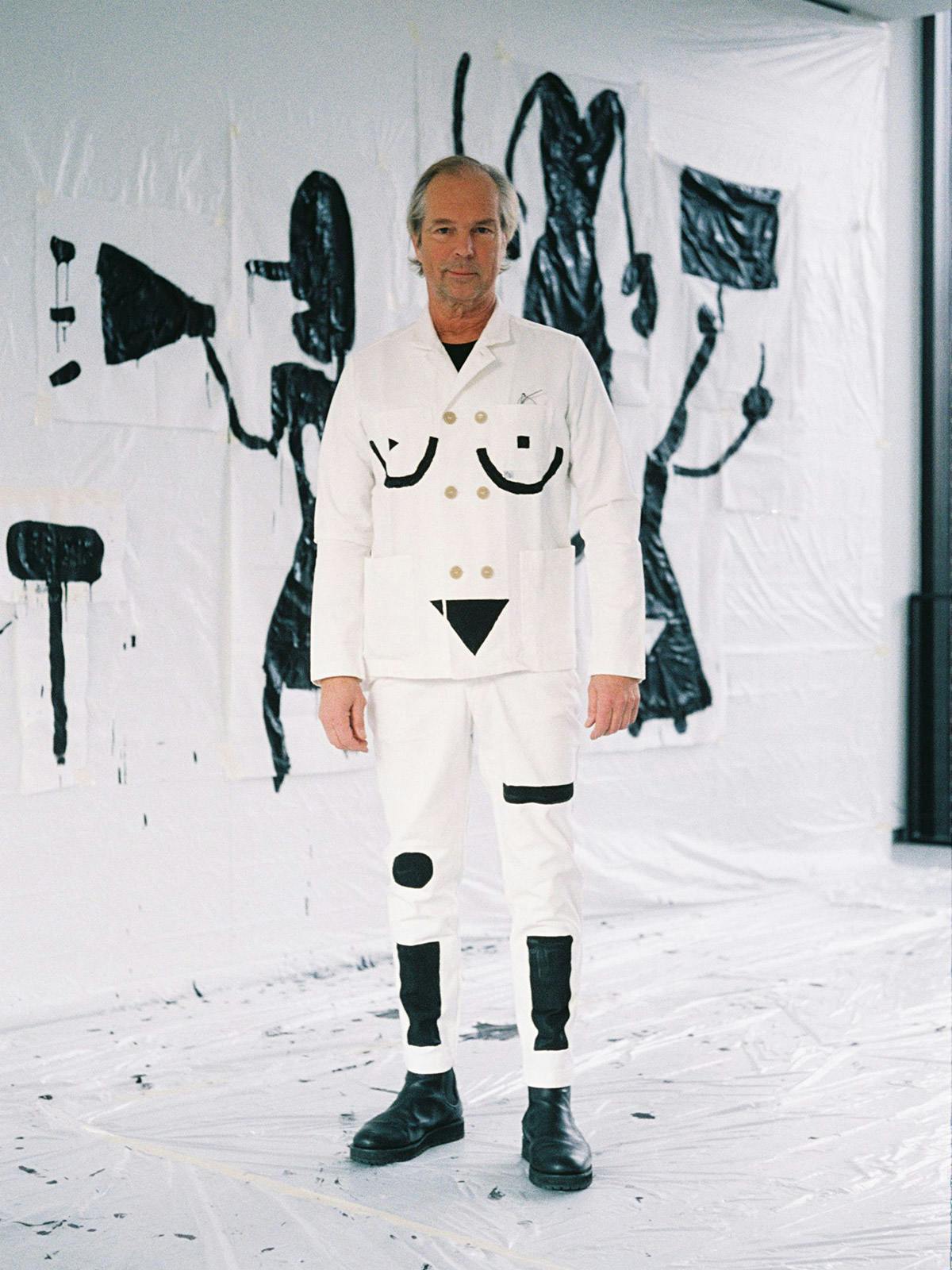 The Second Wave
It took until the mid-2010s for streetwear, hip-hop, and sneaker culture to hit mainstream fashion when luxury brands including Gucci, Balenciaga, and Dior saw the transfer of power (along with a sense of more casual dressing) shifting from mature consumers to the younger, more fashion-forward, new luxury consumer. It trickled down to the Netherlands where a second wave of streetwear and skate brands — including Filling Pieces, Daily Paper, and Olaf Hussein — had set up shop a few years prior.
"I always look at the parallels between what happened in Copenhagen and here. There, at one point, you had a group of brands, including Norse Project, Wood Wood, Soulland, Han Kjobenhavn, Ganni, and Samsoe & Samsoe, who broke through at the same time and were created out of a community, which is why the world started looking at Copenhagen," says Daily Paper co-founder Jefferson Osei. "At one point, that's what set the tone here as well in Amsterdam, where retailers, the press, and consumers [started] looking at us."
Today, Amsterdam is in the midst of becoming one of the world's next cultural capitals. The city's advantageous geographical location, Schiphol airport's rapid passenger growth, the city's competitive corporate tax laws that have attracted top tier businesses and human capital, and its overall cultural appeal, have all led to the city's internationalization over the past five years.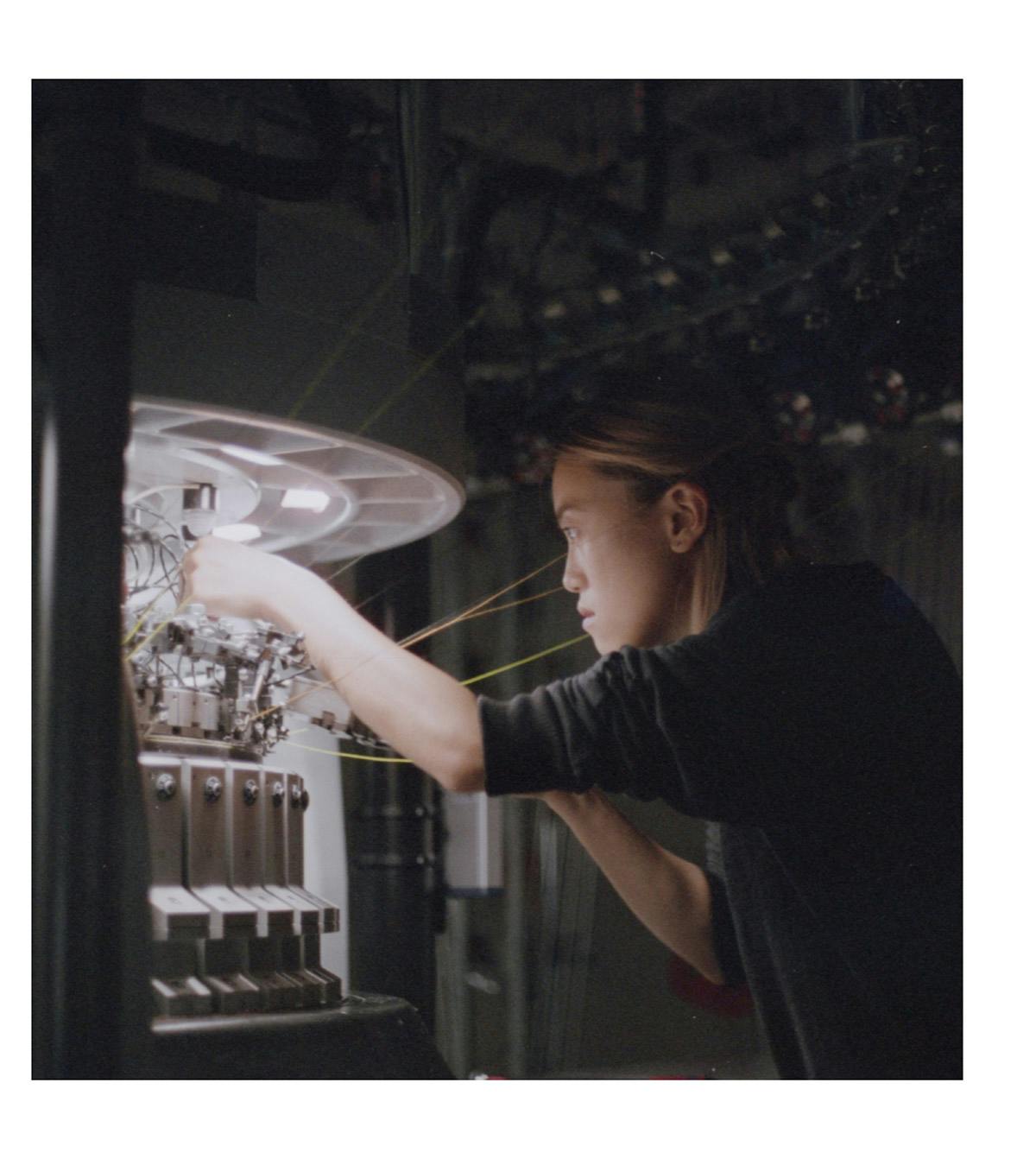 Borre Akkersdijk, co-founder and designer of textile innovation studio BYBORRE — which has worked with brands including Nike, Visvim, and Gore-Tex — agrees. "What I find incredibly special, and what's always been the answer as to why we're seeing the Dutch [fashion] scene only growing now — it's because in the Netherlands, you're shot down if you do well," says Akkersdijk, who has seen increasing international demand from some of the world's biggest luxury brands in recent months, with the business doubling in size annually for the past four years.
"We have this saying, 'Just act normal, that's crazy enough.' But we've now outgrown that. You can't keep us small anymore. Our run-up has been longer, but the foundation has always been there. We've now had time to develop, and fertile soil has arisen, so it's go-time. If you then have some entrepreneurs who put in effort, time, and money, you get this. Suddenly these very large trees pop up, not some mushrooms that disappear after a few days."
The Power of the Collective
Last October, Daily Paper opened its first international flagship store in New York's Lower East Side. The shop's two-story Dutch gable facade — made from 13,000 recycled and crushed Arizona Iced Tea cans, assembled in a pattern resembling West African beadwork — loosely referenced the African diaspora of the brand's three co-founders.
"That was a win for all of us. I was more than proud," says Guillaume Philibert, founder of Filling Pieces, who first met Daily Paper's founders Hussein Suleiman, Jefferson Osei, and Abderr Trabsini in 2009 at local Amsterdam café De Doelen. "We've never really stood out as a fashion capital, so we have to show the world that we have each other and who we are as 'Amsterdammers.'" Philibert admits a big part of this success was a direct result of a collective effort between Amsterdam's brand founders to amplify each other despite operating in the same space.
"It's something I discuss with friends who live outside of the Netherlands a lot. What really sticks out for them is that they see how, within our group of creatives, we all want to see each other win," he says. "That's such a different mentality than in many other countries. The guys from Patta and Daily Paper come to our events, and we go to theirs. It's all linked together, and that lack of arrogance towards each other creates a certain energy that people truly want to be part of. Amsterdam has never been a fashion capital, so we need to show who we are as 'Amsterdammers', together."
Peter Kolk, co-founder of skate crew-turned-fashion-label Pop Trading Company has seen a similar rise amongst Dutch fashion businesses. "The Dutch are incredibly entrepreneurial and business-minded. We're all different, and there's a loyalty towards each other," he says. "Meanwhile, we have interests other than just making money, like an LVMH. We're honest, and people have a need for that now. It's something that's so deeply ingrained in who we are. Pretending to be cool? The Dutch don't work like that."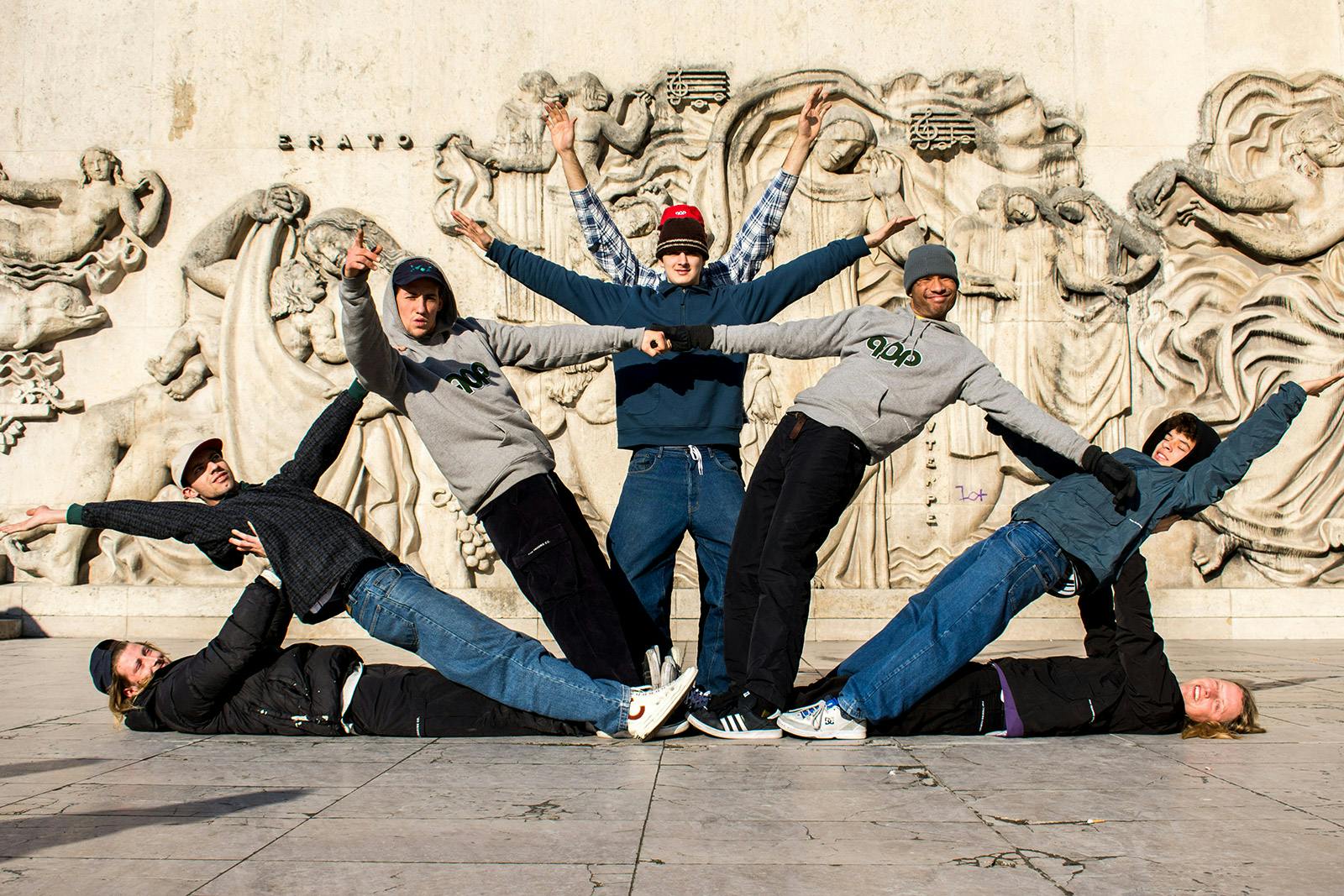 Kolk started his career at Dutch streetwear retailer Freshcotton before working with foreign skate labels Palace, Polar Skate, and Magenta on their distribution. Stints with Dutch artist Piet Parra and Converse followed. The prior connected him and Pop Trading Company — back then, a distribution company and skate team — with a production facility in Portugal. "Palace was British and loud; we wanted to create something more subtle," he says. Pop's debut 2016 season was picked up by the likes of Supreme in Paris, Slam City Skates in London, and Streetmachine in Copenhagen. Today, it has expanded its product range and wholesale network to include Mr. Porter, End Clothing, and Dover Street Market.
"I remember the days at Freshcotton, years ago when Jefferson [Osei] created his first Daily Paper shirts, when Hussein [Suleiman] camped outside our store for the country's first ever Crooks & Castles collection, and when I bought the first 50 pairs of Guillaume [Philibert's] Filling Pieces sneakers," says Kolk. "What's really important, and maybe it's really a Dutch thing, is this loyalty towards others."
Welcome to Amsterdam Worldwide
And authenticity travels. While many Dutch brands have collaborated with each other over the years on their home turf — most recently Daily Paper linked up with Bonne Suits on a range of limited edition suits — many have started growing rapidly around the world. Daily Paper has over 200 stockists across 30 countries. In partnership with Virgil Abloh's Off-White™ and skate and surf collective Surf Ghana, it started building Accra's first skatepark in January. In mid-2020, BYBORRE raised nearly $4 million in its first round of investment, allowing the company to accelerate its on-demand textile platform and expand its global production network. Today, it works with some of the industry's most influential brands.
After expanding into ready-to-wear and opening its first standalone store in Amsterdam last year, Filling Pieces recently reached nearly 150 wholesale accounts worldwide. The company is now gearing up for its 10th anniversary with a soon to be launched documentary showing an intimate look within the business. "We didn't ask for a seat at the table; we created our own table," says Philibert.
Amsterdammers are direct yet humble, have little time for arrogance, and have found new ways to tell the narratives of the city's diverse makeup — with 180 different nationalities, Amsterdam's population is one of the most diverse in the world. According to Philibert, this lack of pretense has created a favorable environment when working with the Dutch.
"I was born and raised in the Netherlands, and my parents came from Ghana, so I'm always between those two worlds. A lot of young people today are in that exact same place. They can smell that authenticity from a mile away," explains Daily Paper's Jefferson Osei, who last month transformed the brand's Amsterdam flagship into a voting station, urging young Dutch voters to cast their ballots in the country's polarized national elections. "They recognize themselves in the stories of [Dutch] brands because we have an inclusive approach. My butcher is Turkish. My baker is Moroccan. My cobbler is Dutch. That's the world we grew up in, and the world we take with us everywhere we go."
What's more, the true power of Dutch brands is their intrinsic ability to create universes around their businesses where product is simply one part of their brands. Much like buying into brands like The North Face, Patagonia, or even Ben & Jerry's, purchasing Dutch fashion means something to its buyer beyond the purpose of flexing, and that resonates.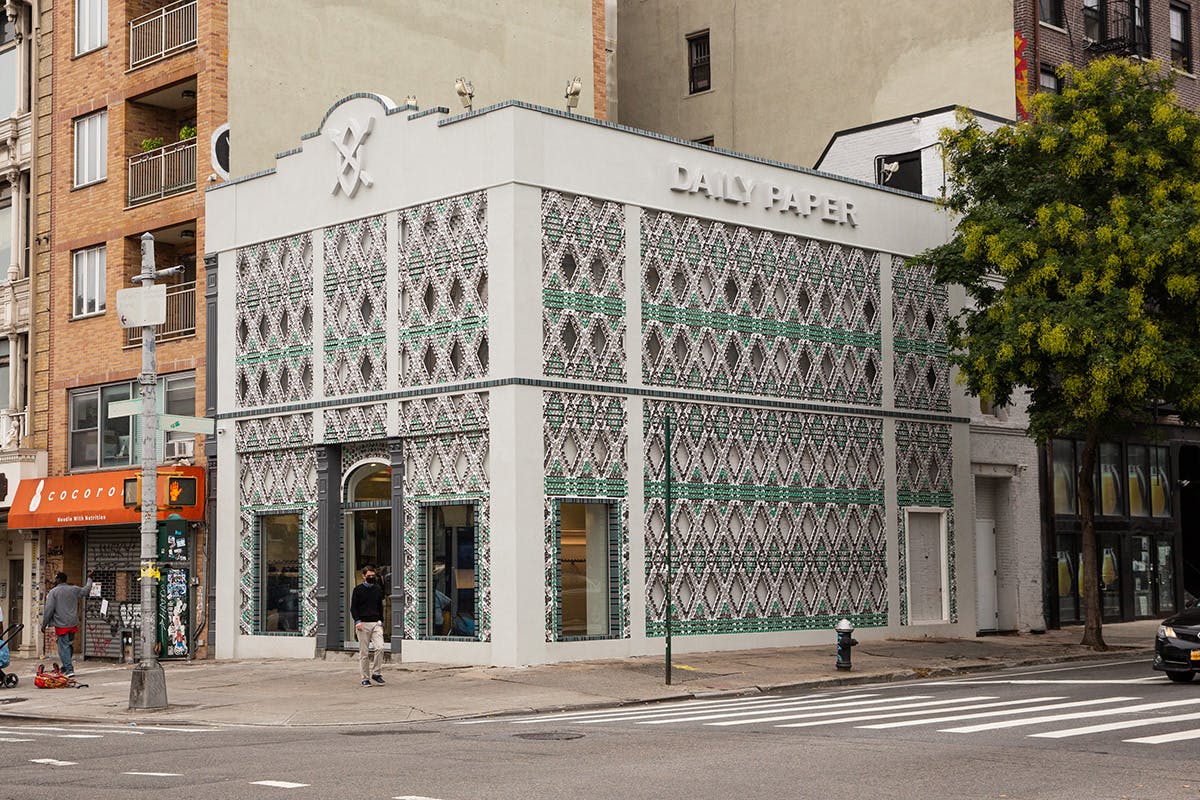 Today, Patta has a dedicated running team (founded in 2010) that frequently runs for charity. It has a popular blog, releases new music mixes via Patta Soundsystem, talks about upcoming cultural events, and publishes its "Get to Know" interview series, featuring friends and family of the brand (including photographer Shaniqwa Jarvis, musician Rasharn Powell, and local Amsterdam hip-hop café owner Daniel Eeuwens). It also gives lectures and offers mentorships at universities around the country.
About a year ago, it started Patta's Book Club in partnership with The Black Archives — a literary collection dedicated to Black history — in which books exploring racism and the historical oppression of the Black community are discussed. The club has expanded into Patta Summer School, a youth program where young people between the ages of 12-21 can learn about wide ranging topics, from entrepreneurship and talent development to art and nutrition. "Each one, teach one," Patta's brand director Lee Stuart calls it. "You wouldn't expect a fashion brand to do these things, but it's important. Yes, it's cool to look good and sell great product, but it's even cooler if you help people from our world to the next level." he says. "I really think that often it's not even the clothing that speaks to our audience; it's this whole ethos that attracts them."
"It's now becoming an ecosystem where when one of us does well, it opens doors for all," says Patta's Schmidt. "Elsewhere, I've seen that entities keep doors closed and not be a springboard for the generation that comes next. There's still a mentality of guarding what you have and growing alone. We realized very early on that's not the way for us."
More than just a few brands that got lucky, the collective of Dutch brands are challenging traditional notions of luxury by creating a new template for what it means to be a new luxury business for today's consumer. One where radical transparency and a digital-first approach can take centre stage. Most of all, they listen — to each other and their audiences. In doing so, the Dutch are in the midst of shifting luxury's traditional paradigm, resulting in the businesses resonating with new fans all over, who today expect brands to be more than simple vendors of physical goods.
"When you discover something online, it's just an image. But dig deeper into Dutch brands, and you'll very quickly see where we come from, who our community is, [and] who we work with," says Bonne Suits' co-founder Justus Cohen Tervaert. "There's a real world that exists behind these images, and that digital connection with the rest of the world is now giving us a big advantage."
This strong foundation has given leeway for native brands to flourish outside of the space. Over the past three years, Amsterdam-based accessories label Wandler, outerwear brand Kassl, and avant-garde line Elzinga have been picked up by some of the world's most influential stockists.
"The Dutch are often the first to do things in a different way. We might have not created an idea, but we adopt it and push it further. In that regard, we're moving more towards New York and London than [Stockholm], for example," says Elza Wandler. "I never built my business with the aim of just staying in the Netherlands. The whole world was always my playing field."
And so they will conquer. "We have to be a reflection of our society and become a realistic example. No one knows who the founders of big luxury brands are, but the people see us. We're available," says Philibert. "We have to become the examples that our audience can reference, and feel [that], 'I can do this, too.'"
Experience the full story and others in HIGHStyle, a print magazine by Highsnobiety available on newsstands and the Highsnobiety shop now.