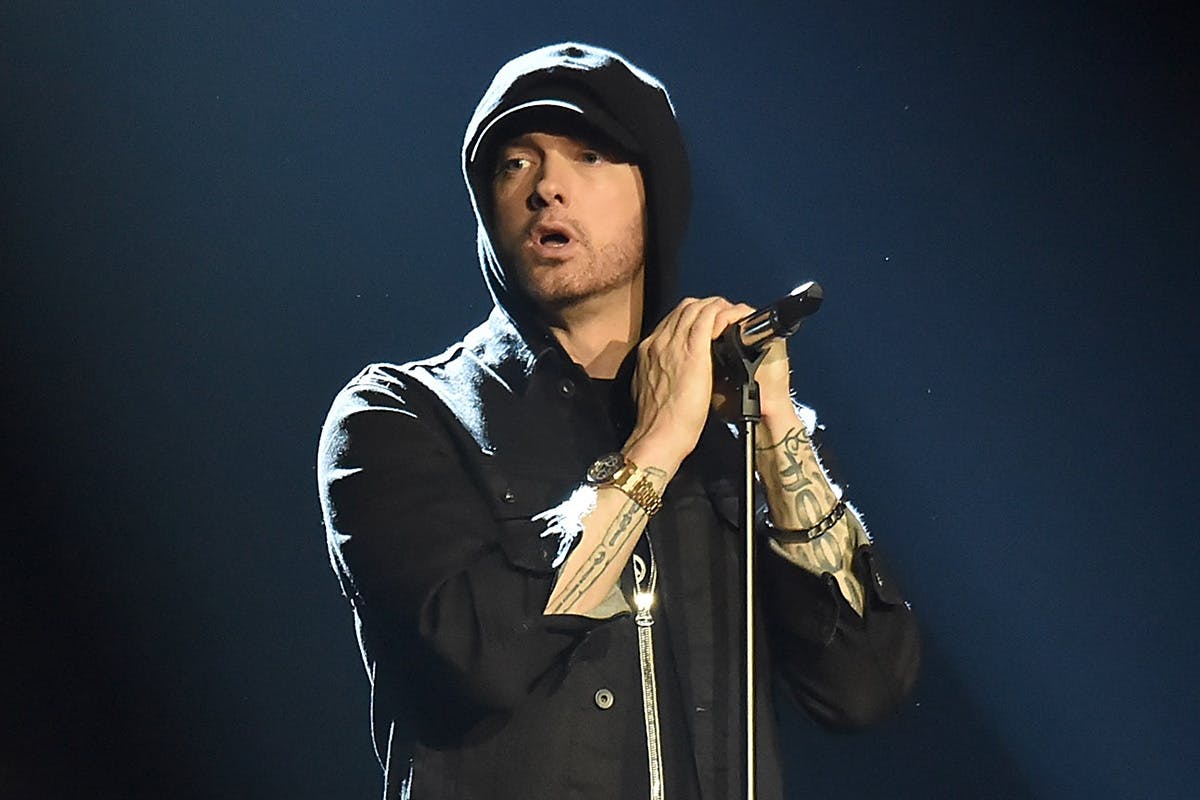 Yesterday, Eminem leaked his cell number and encouraged fans to text him. The initiative is part of his The Marshall Mathers LP listening party, scheduled to take place today.
The rapper is hosting an online listening party for his third studio album, which is celebrating its 20th anniversary. According to his website, today fans can join a live chat, ask the rapper questions and listen to the remastered album on Spotify.
On Monday, the rapper tweeted a reply to the fictitious fan from his 2000 track, "Stan," telling him, "text me, ill hit you back." Similarly to Post Malone's tactic, the gesture was part of a recently launched social media service that links fans with the artists they stan. Eminem's track originally inspired the term, which is now used to describe obsessive fans. Two decades later, the Oxford English Dictionary even includes a definition of stan as, "an overzealous or obsessive fan, esp. of a particular celebrity."
To join in on Em's The Marshall Mathers LP listening party head over the his website today at 3 PM ET.