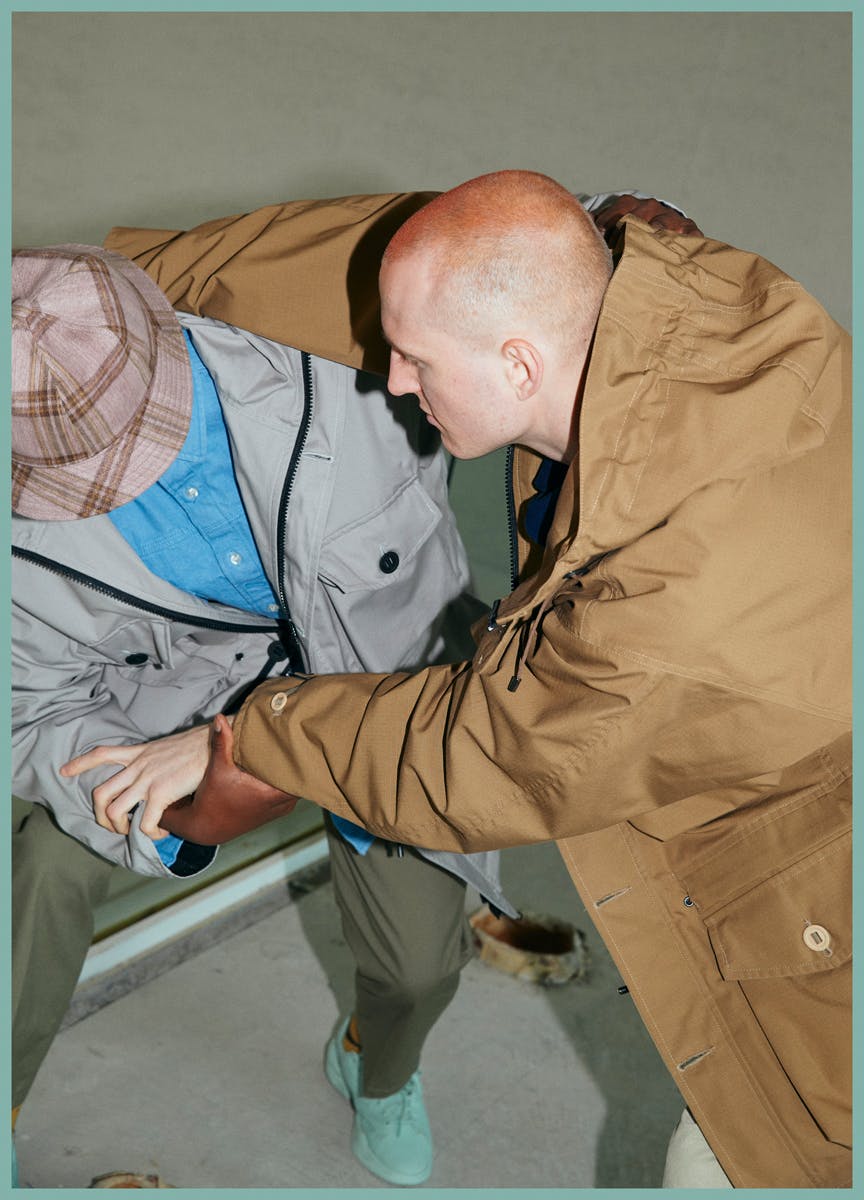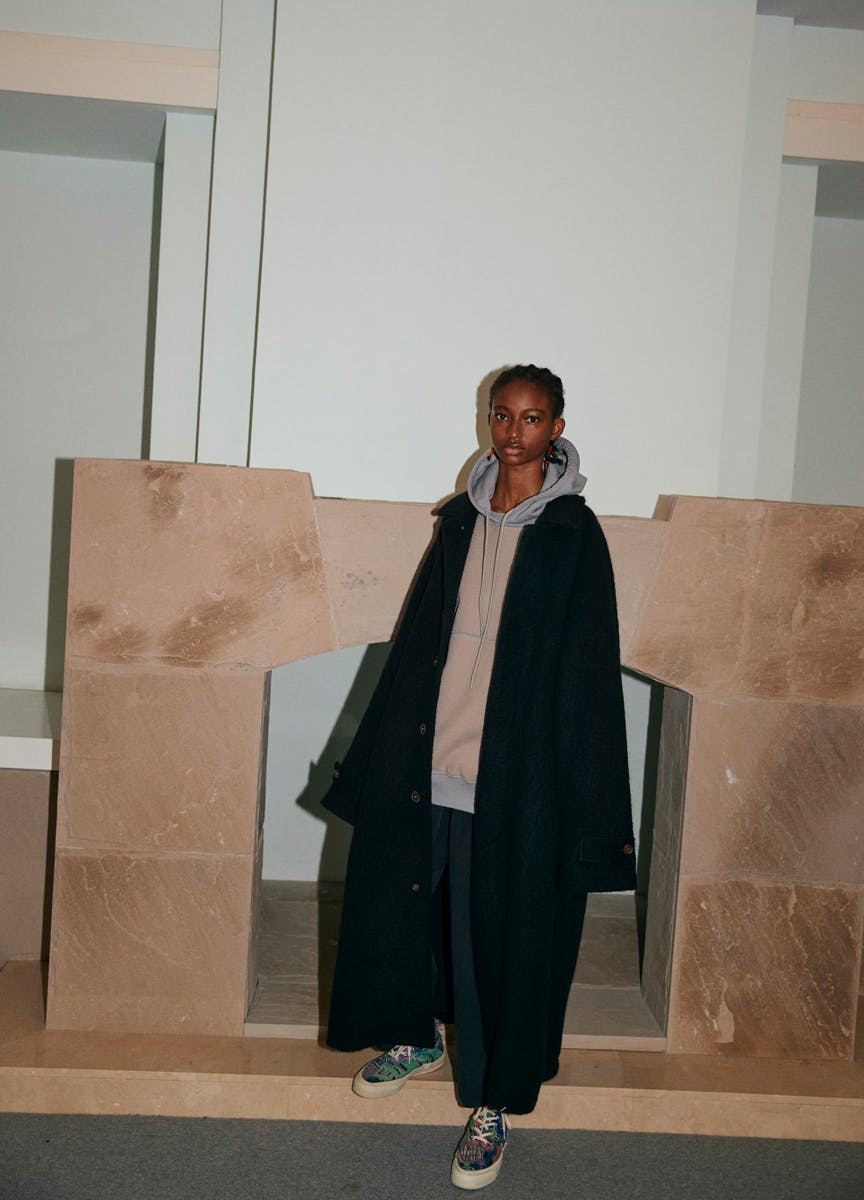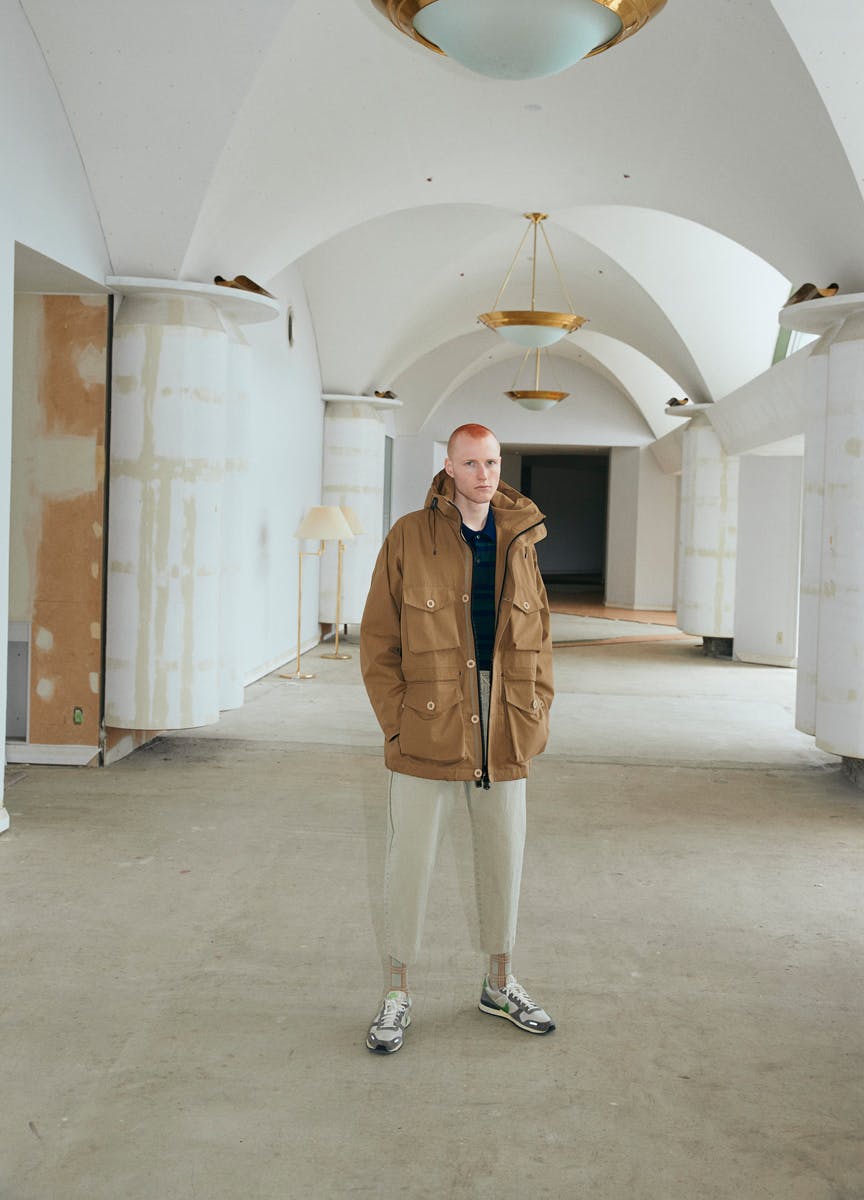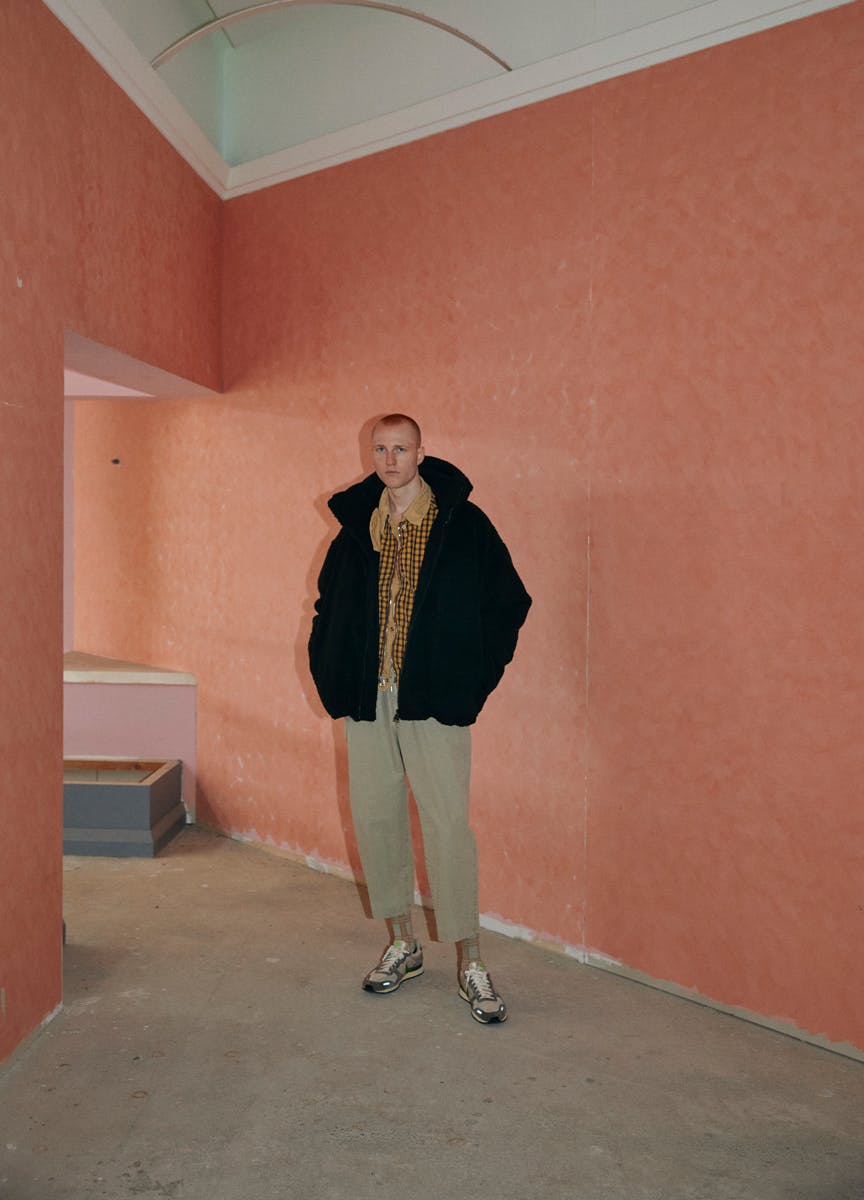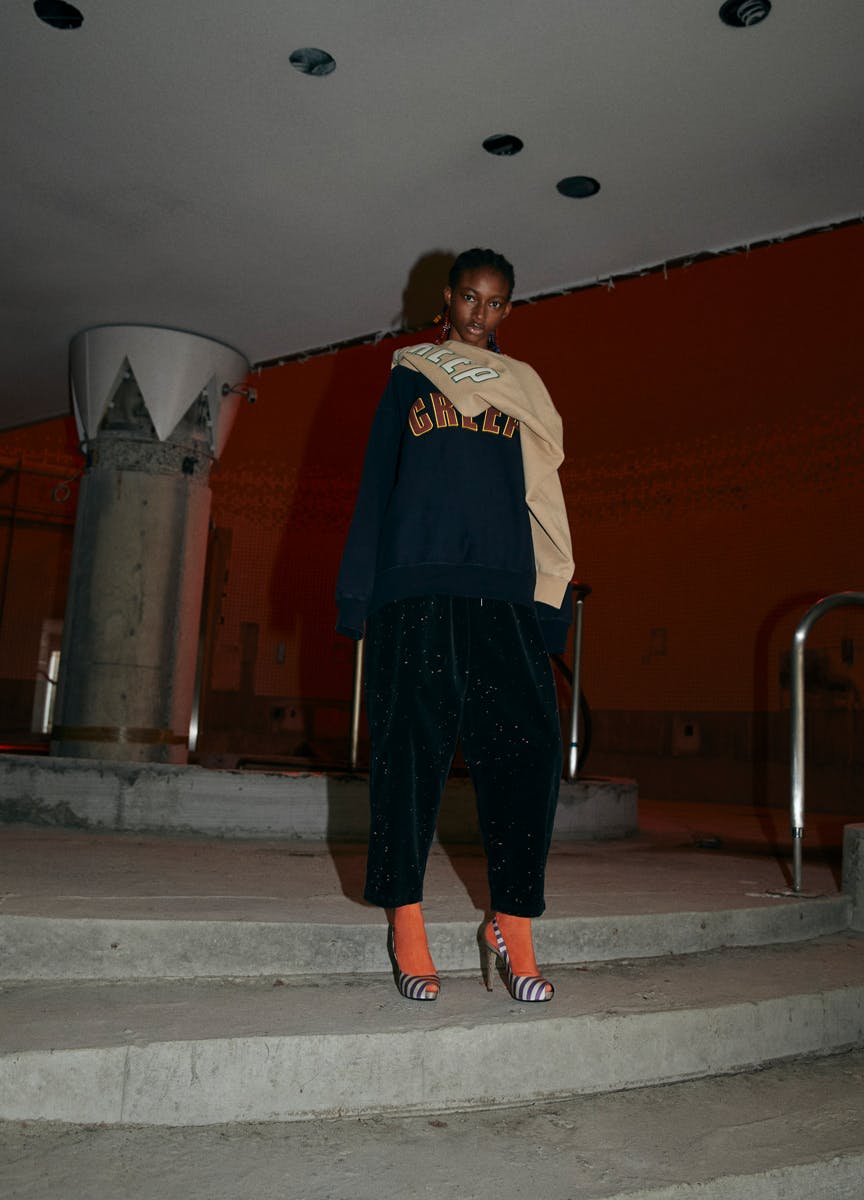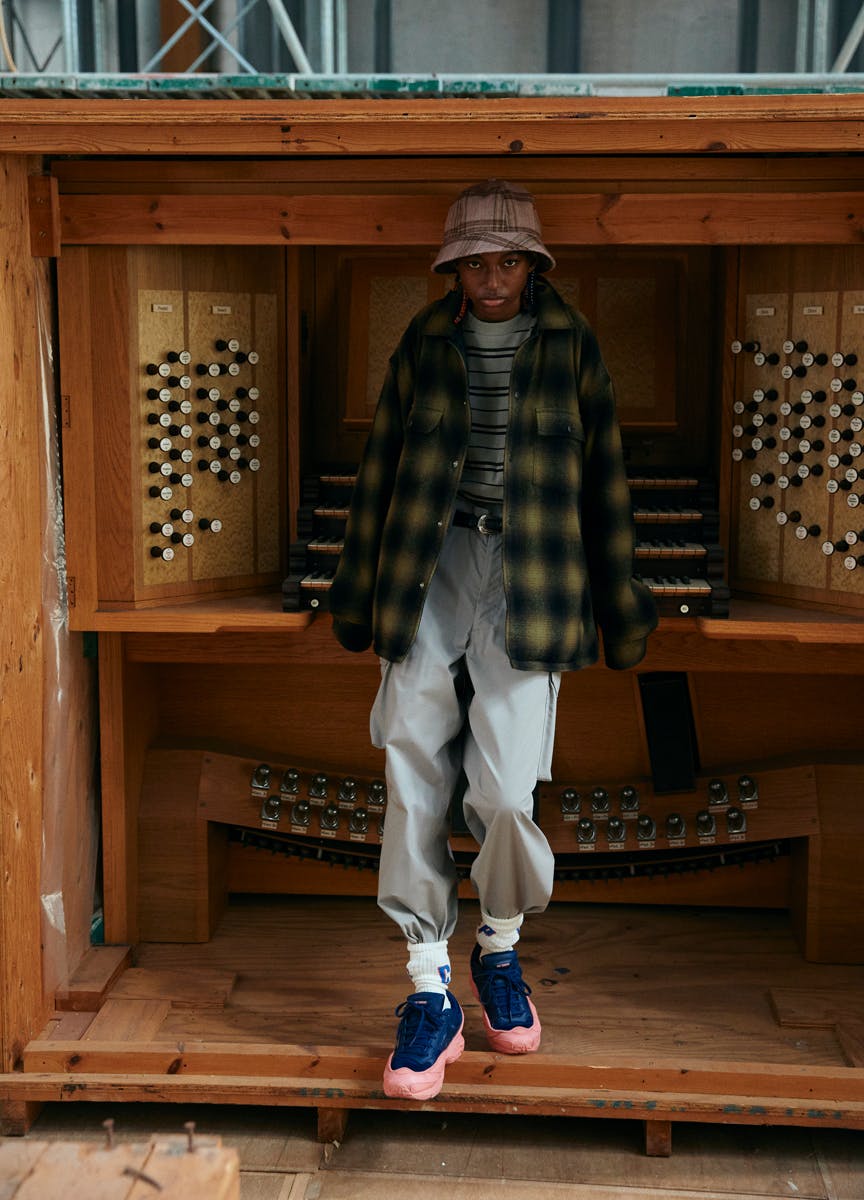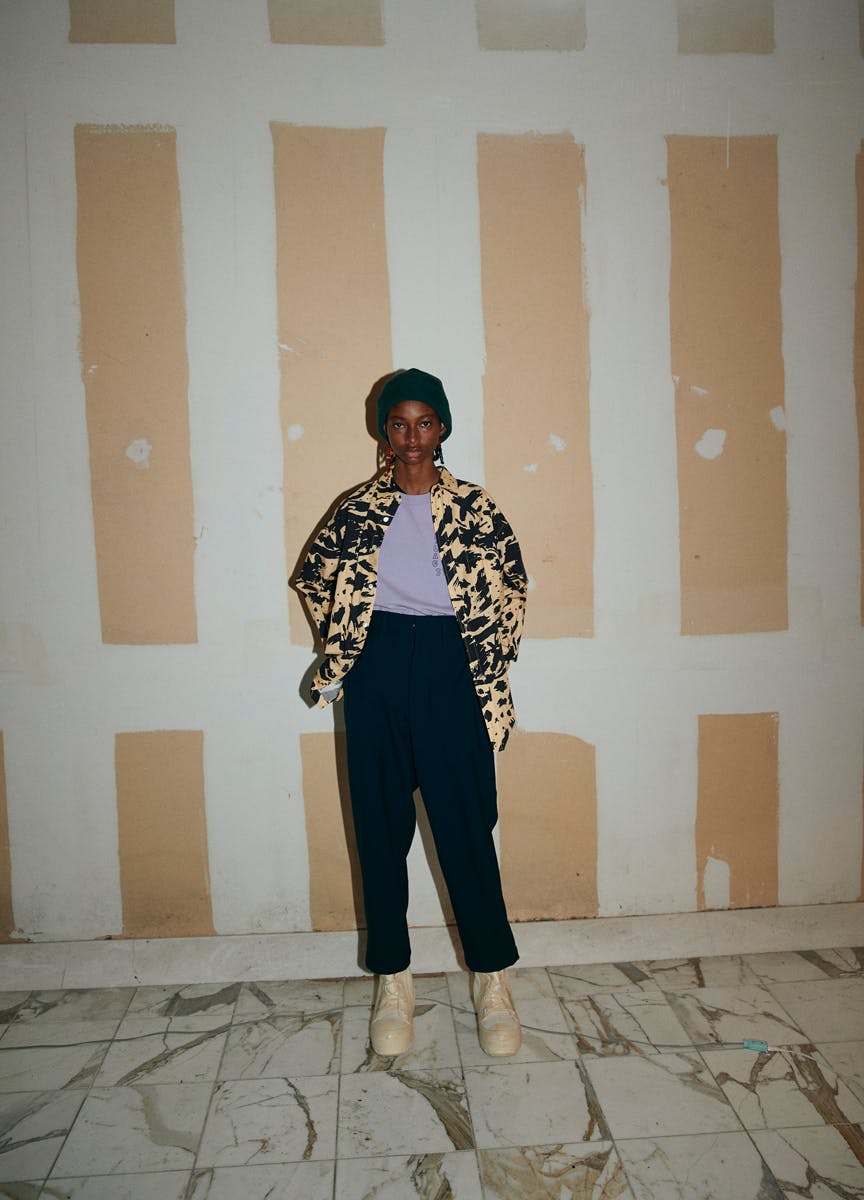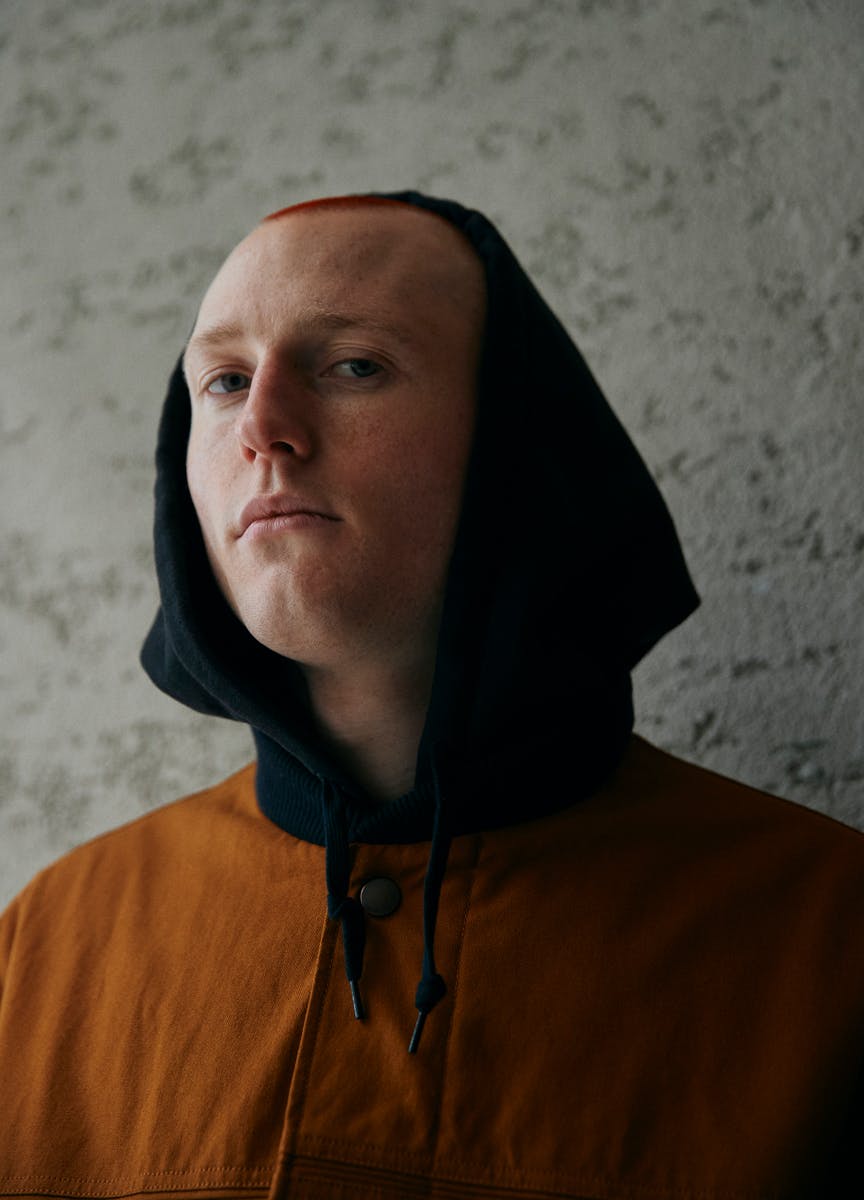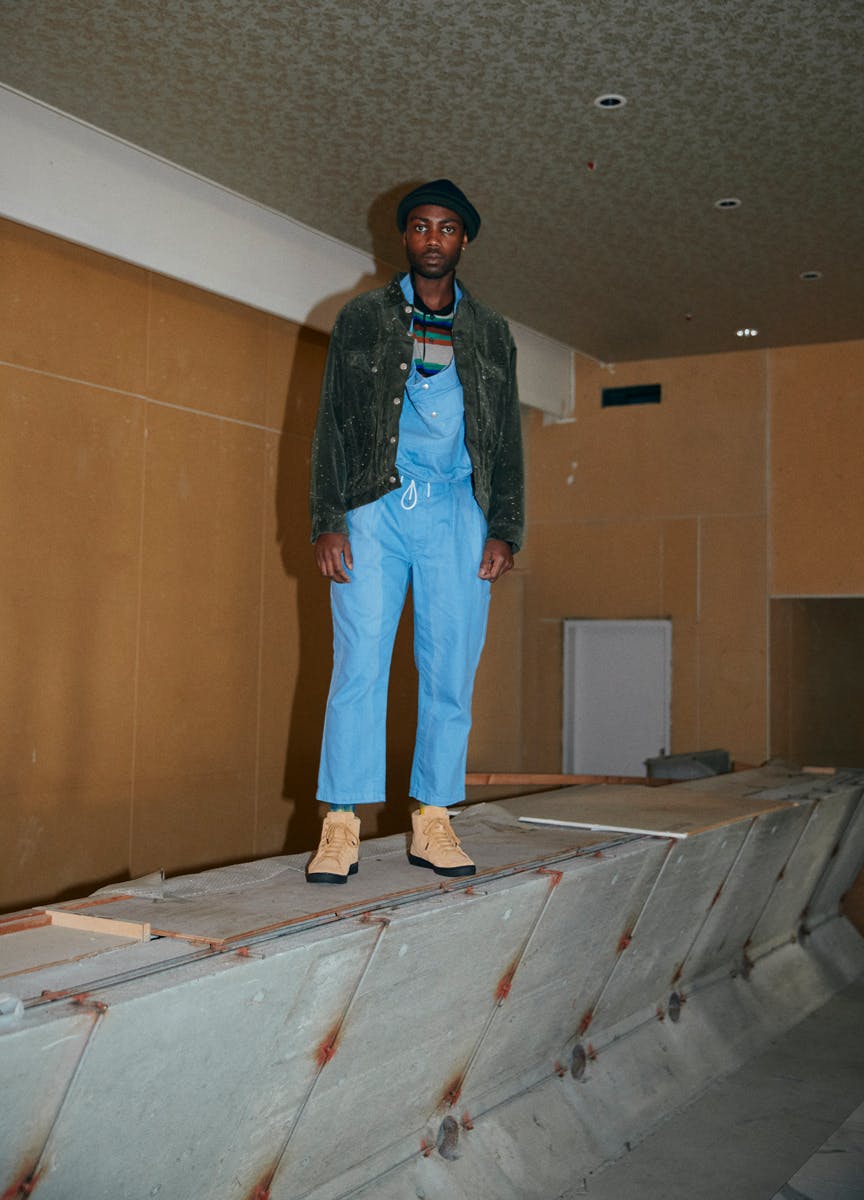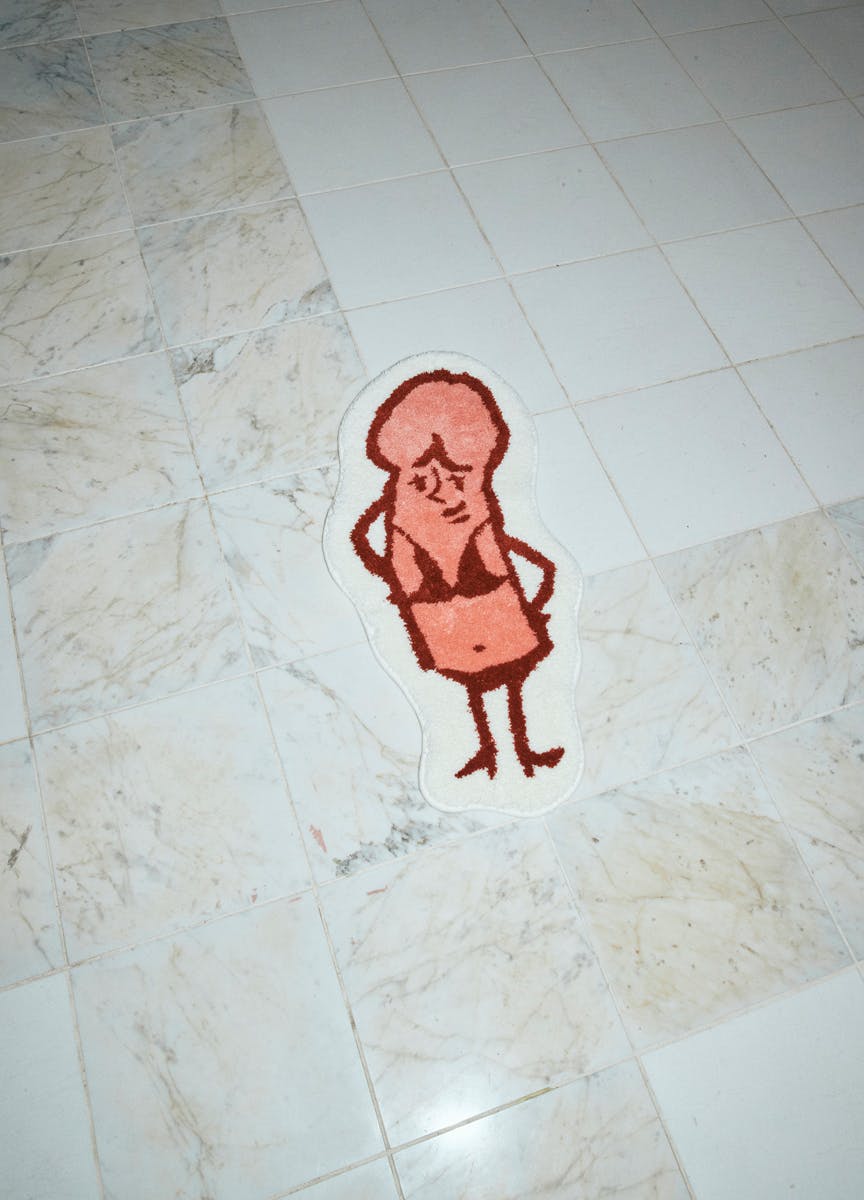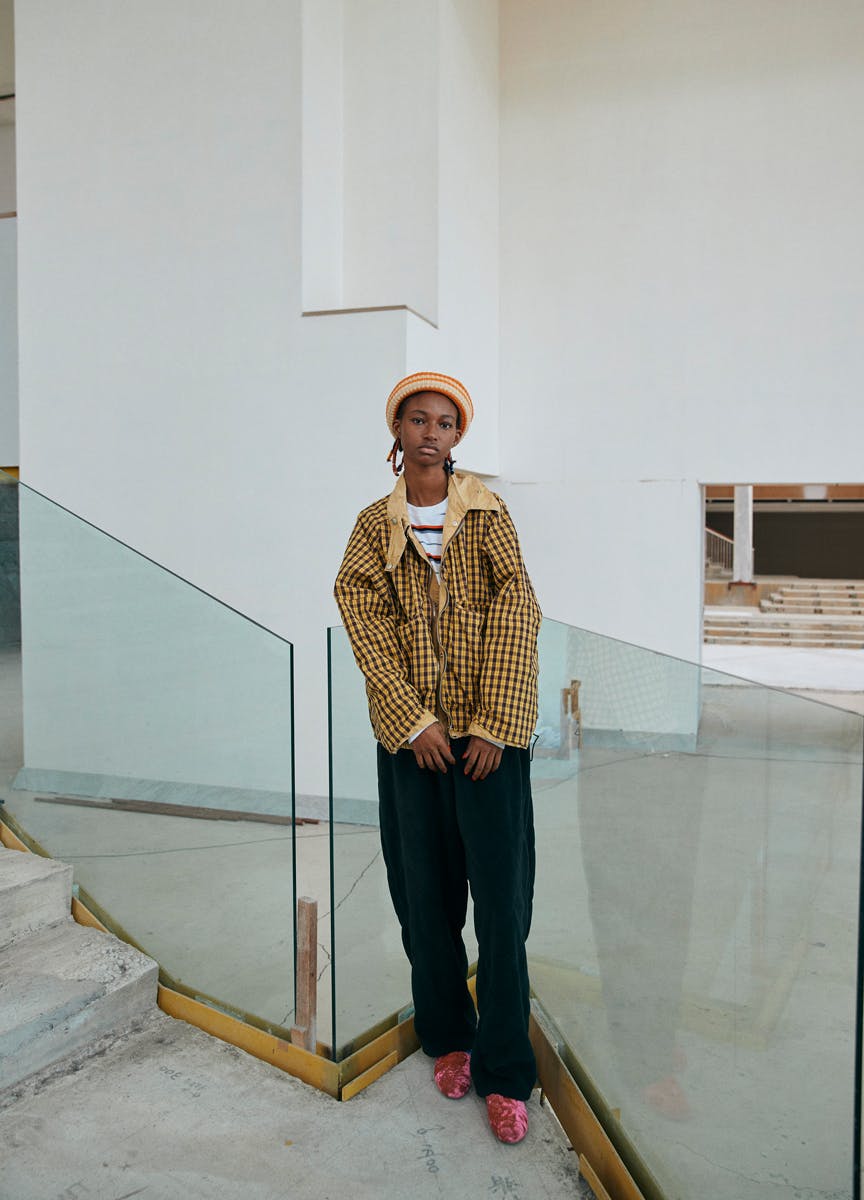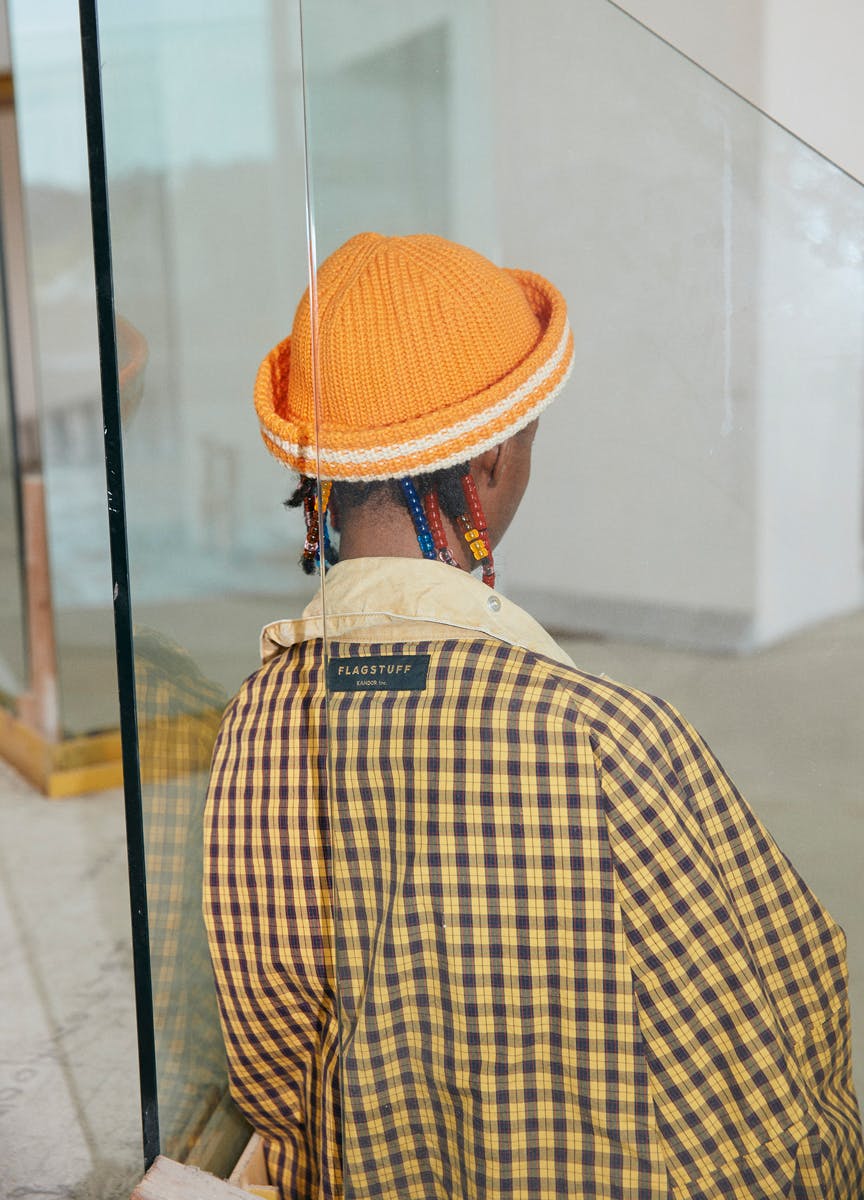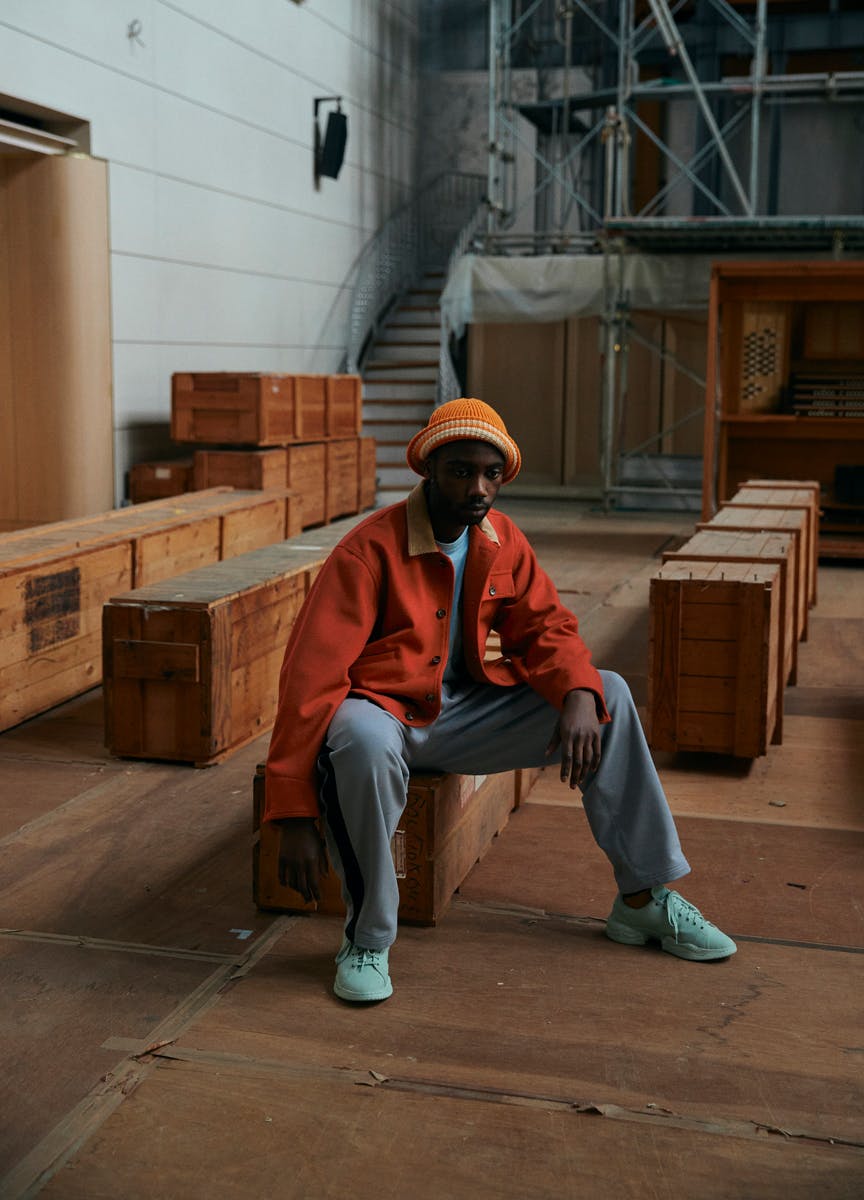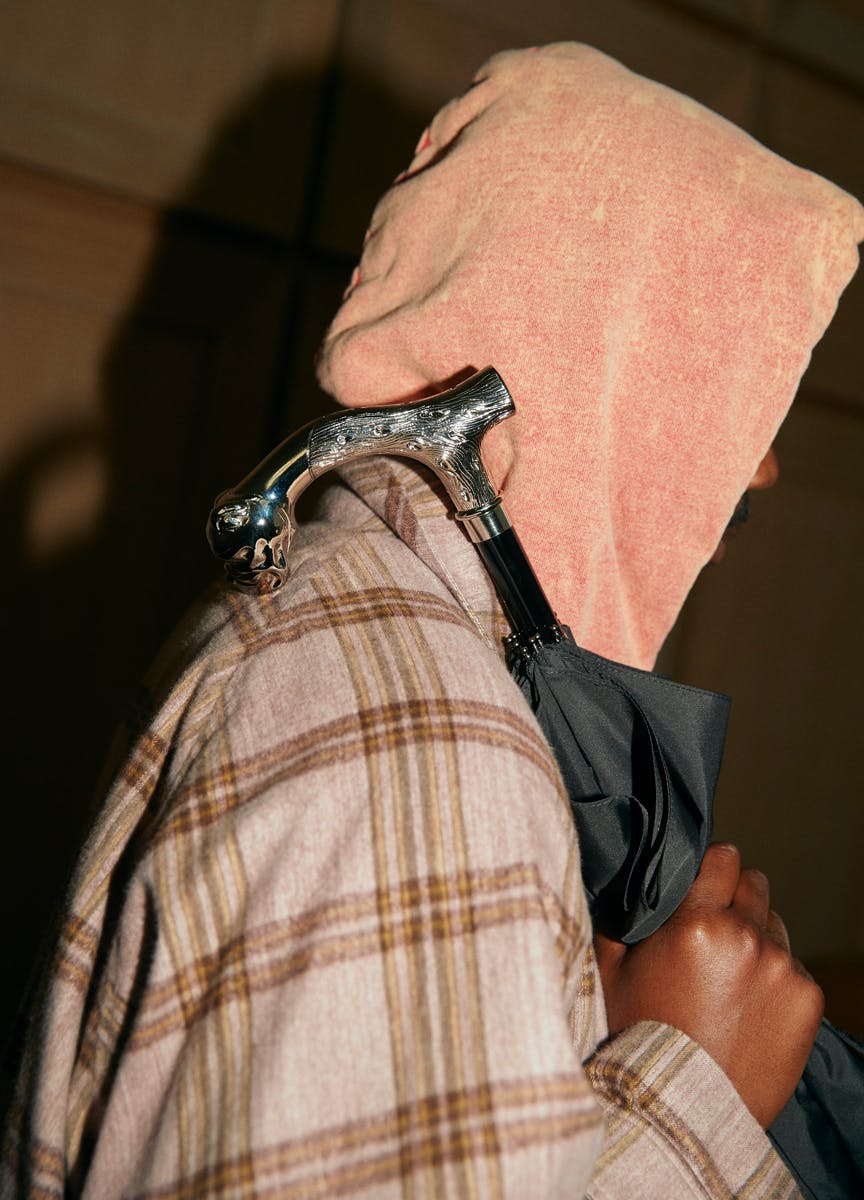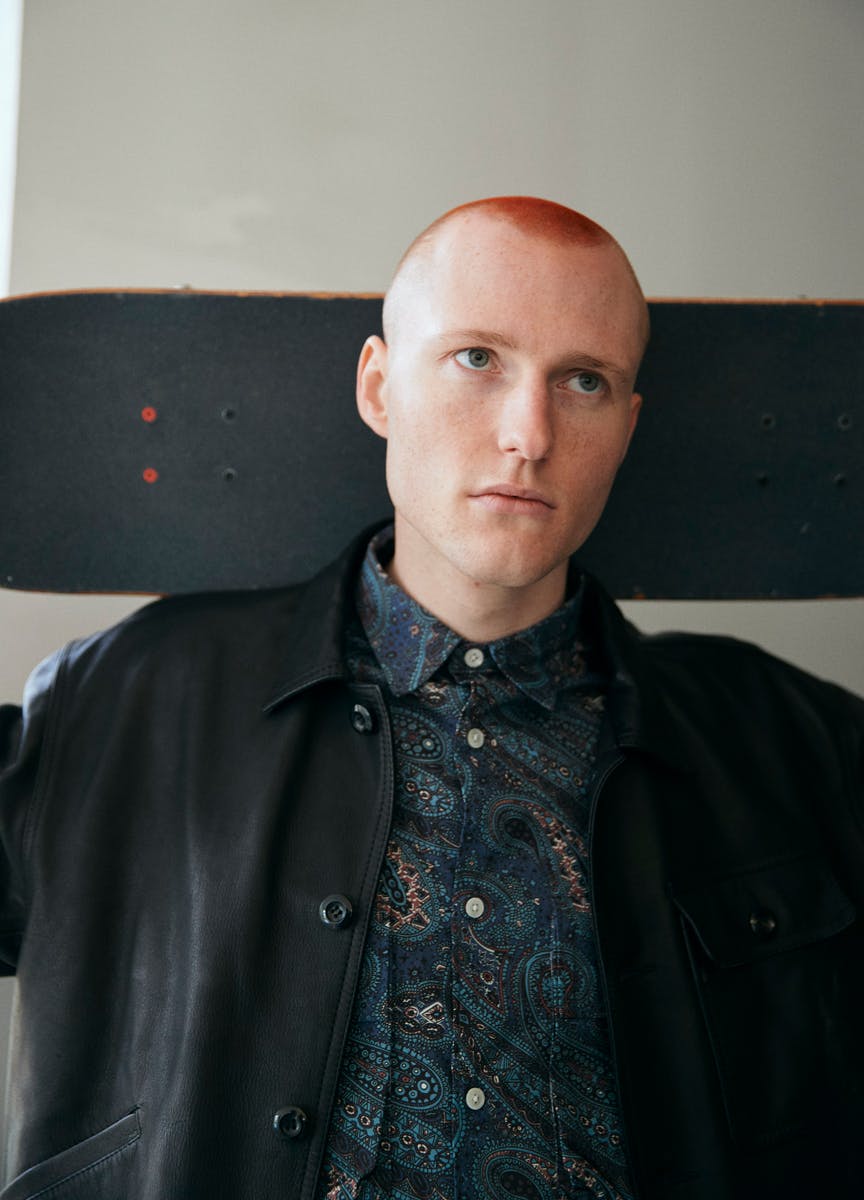 Brand: F-LAGSTUF-F
Season: Fall/Winter 2021
Key Pieces: Washed-out militaria is one of F-LAGSTUF-F's strong suits, showcasing Nobuyuki Murayama's knack for uplifting tired army tropes in menswear. Of course, there are also plenty of skate-staples and trad menswear flips, given new life with high-end craft.
Buy: Goodhood, END., SPECS03, Interplay
Editor's Notes: "Transcending," F-LAGSTUF-F's latest co-ed collection, is again rooted in founder Murayama's adoration for vintage garments. The lookbook really gives off the vibe of someone who raided the world's most stylish thrift store, in fact, incorporating disparate pattern play and relaxed cuts into cohesive looks. At its core, however, F-LAGSTUF-F's FW21 collection perfects those familiar shapes with elevated attention to detail and some hands-on production.
Always inspired by the anything-goes style of on-the-ground skaters, Murayama translates the easily attainable — surplus field jackets and cargo pants — into rarefied luxuries, rendering cargo-pocketed outerwear, easy shackets, and relaxed trousers in spiffy, yet sturdy, wintertime textiles. These wools, cotton canvases, corduroys, mohairs, and jacquard-woven layers are processed with dye treatments and experimental washes to ensure unique fades that yield a lived-in look. Funky paisley patterns, faux fur, and quilted shells affirm stylistic adventurousness, if not additional insulation.
Thick puffer jackets and cropped carrot-cut pants are well and good, but F-LAGSTUF-F's also got something for your noggin by way of knit beanies, weather-resistant bucket hats, and woven caps with an adjustable brim, with patterned socks to make the most of those shortened pants. It's all part of F-LAGSTUF-F's holistic design ethos, which aims to grant its customers a complete wardrobe of easy clothes.