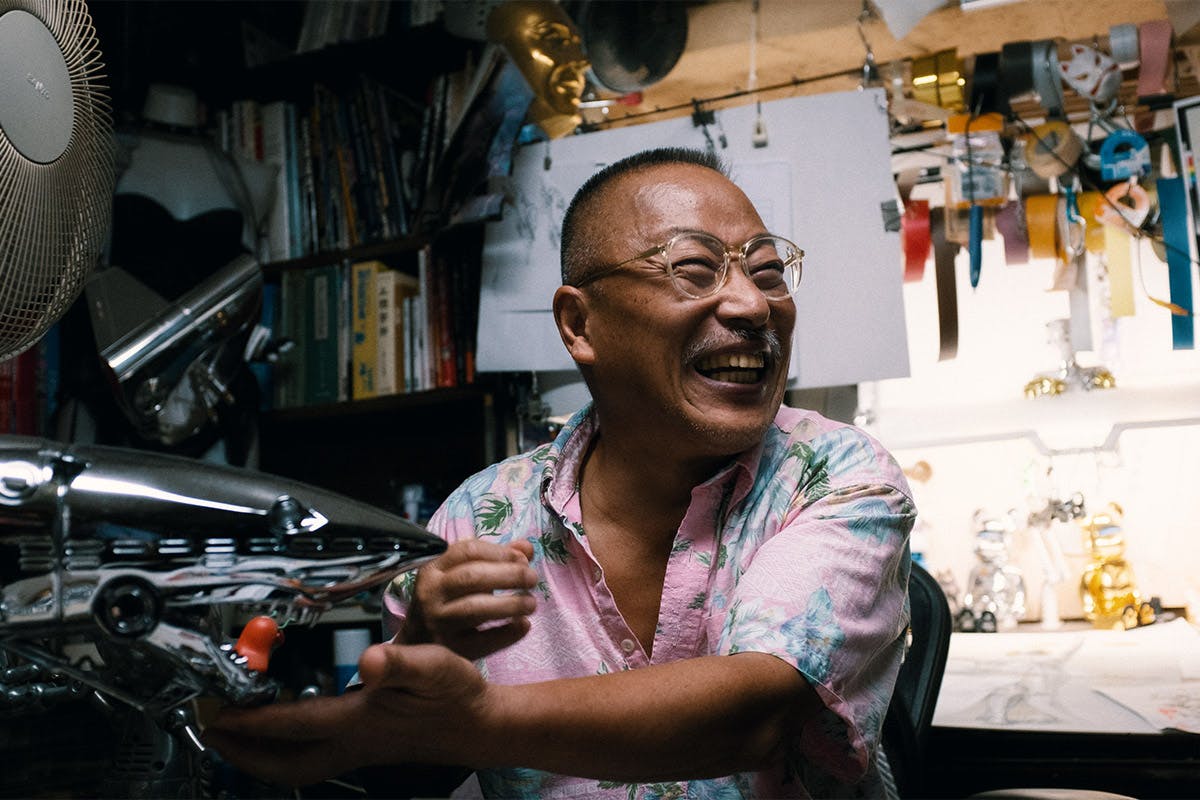 "Art is meant to surprise you. So, in the best sense, we've referred to the experience as 'being moved.' But if the piece doesn't even surprise you, it's garbage."
The "surprise of art" is a subject Hajime Sorayama is an expert on.
When Highsnobiety covered Sorayama last year for our FRONTPAGE feature, we dove into why the art world was surprised to see his "Sexy Robots" series become an iconic depiction of what the future of sexuality and robots look like in our present day.
Sorayama described creating this work as a "search for the ultimate feminine beauty," which with his recent entry into NFTs (via Sorayama Shark), is a reminder that his work represents what many NFT projects aspire to be: the perfect human form in a virtual world (aka: the metaverse).
The metaverse is one of the biggest conversations in tech right now. On Thursday, Facebook announced that they were changing their name to Meta as reflection of their investment into the metaverse. This past week, Sotheby's metaverse auction sold Rare Pepes, Bored Ape Yacht Club apes, and Crypto Punks for millions (once again proving that these digital identities have staying power). And for what people earn in the metaverse via gaming, 22% of the NFT market has been in-game rewards, such as digital items and skins.
While we understand how one Fortnite skin can make Epic games $50 million, the leap into Sorayama's style being used on Bella Hadid for Christian Dior isn't that far from a game skin. However, starting with NFT collections that don't immediately go for what's obvious is also a part of the strategy to preserve those works' cultural significance.
"There was a sense of intrigue from us surrounding the Sorayama Shark, it isn't as well known to the public as Sorayama's more iconic Sexy Robot. Everyone might have expected his first NFT to be Sexy Robot, but isn't it more surprising that it's not?" said Nik Schulte, Chief Creative Officer and Co-Founder of ZHEN.: an artwork authentication platform powered by blockchain, and the marketplace distributing Sorayama Shark.
ZHEN. is releasing the NFT in collaboration with NANZUKA, a contemporary arts gallery based in Tokyo. The two also worked together on authenticating the artworks for the drops of Daniel Arsham, James Jarvis, and Haroshi (all of which NANZUKA represents).
Preserving artistic scarcity has been a consistent aspect to ZHEN. and NANZUKA's drops. Their approach reflects the historical reputation of an artist's work by having the NFT play an accompanying role in a larger physical release. This helps support the art history context of where a drop fits comfortably within an artist's catalog... physical or not.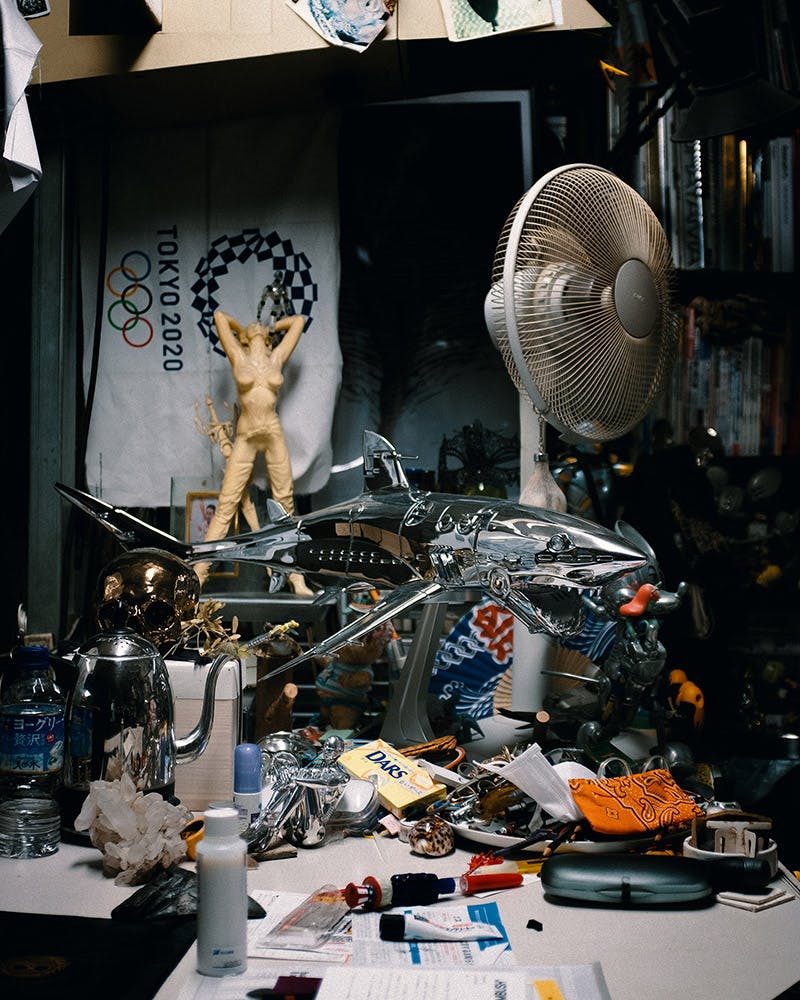 "Imagining ideas that don't exist in the physical realm is an important theme of my work … I aim for my work to be an inscription of a perpetual futuristic history. So, when the work that I created is annihilated from this world, as long as the digital form survives, that's fine." Sorayama relays to Highsnobiety.
After an illustrious career that includes works in the permanent collections of the MoMA and Smithsonian (as well as collaborations with George Lucas, Aerosmith, and Marvel's Iron Man), it's clear Sorayama's name will live on long after he dies.
"As long as my name 'Sorayama' is uttered, I am kept alive, even if my corporeal body dies."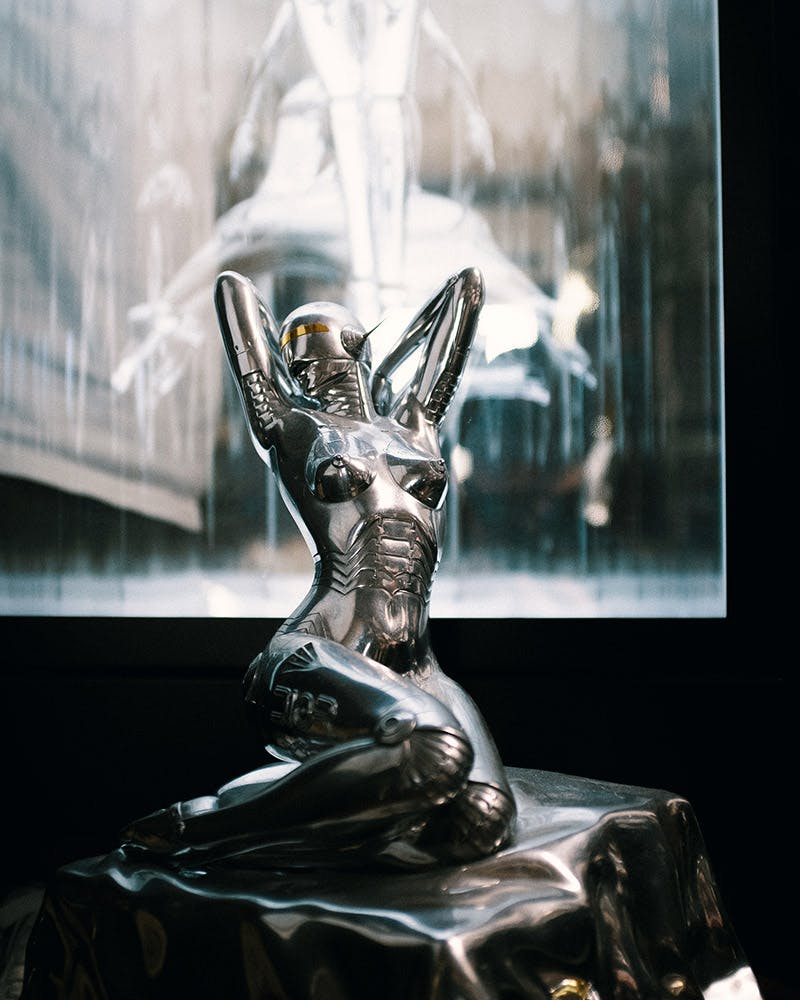 This approach to what a legacy means is why everyone's talking about the metaverse.
When Sorayama said "art is meant to surprise you", the surprise isn't what he created, but rather what it taught the viewer about themselves. When enough viewers believed his truths to become their own, it created a permanent mark on culture. That's the surprise about the metaverse he gets that most of us miss: we'll forever be building our most perfect, idealized virtual version of ourselves. After all, it's one of the only ways for our legacy to live on.