On October 23, 2001, Steve Jobs unveiled the Apple iPod, forever changing our relationship with technology and culture.
Conceived by product designer Tony Fadell, the iPod instantaneously became a status symbol. While MP3 players existed before Apple's, the iPod's seamless user experience gripped the attention of the masses. Being an early adopter meant something different: people knew this was the future and it was just a matter of time before everyone had their hands on one.
The clout behind the iPod established a precedent for Apple (and the tech community as a whole) that the everyday devices we carried were cultural signals as much as a Cartier watch or Tiffany necklace.
In this vein, French company Ledger is already the most popular hardware wallet for cryptocurrencies and NFTs, with its Nano S and Nano X wallets becoming standard for digital asset storage since the company's inception in 2014.
Ledger's next step is creating an omnipresent product that finally breaks web3 to the masses. This is why it chose Fadell, the designer behind Apple's iPod, for the job.
"I hate gadgets. 99 percent of the time when people ask me to build something, I just say the world doesn't need this," Fadell says in the opening of his keynote speech. "But, I was curious about the security behind Ledger. Does the wallet really matter? Is it something I'm going to use? Will it change the way I live, and the lives of other people around the world?"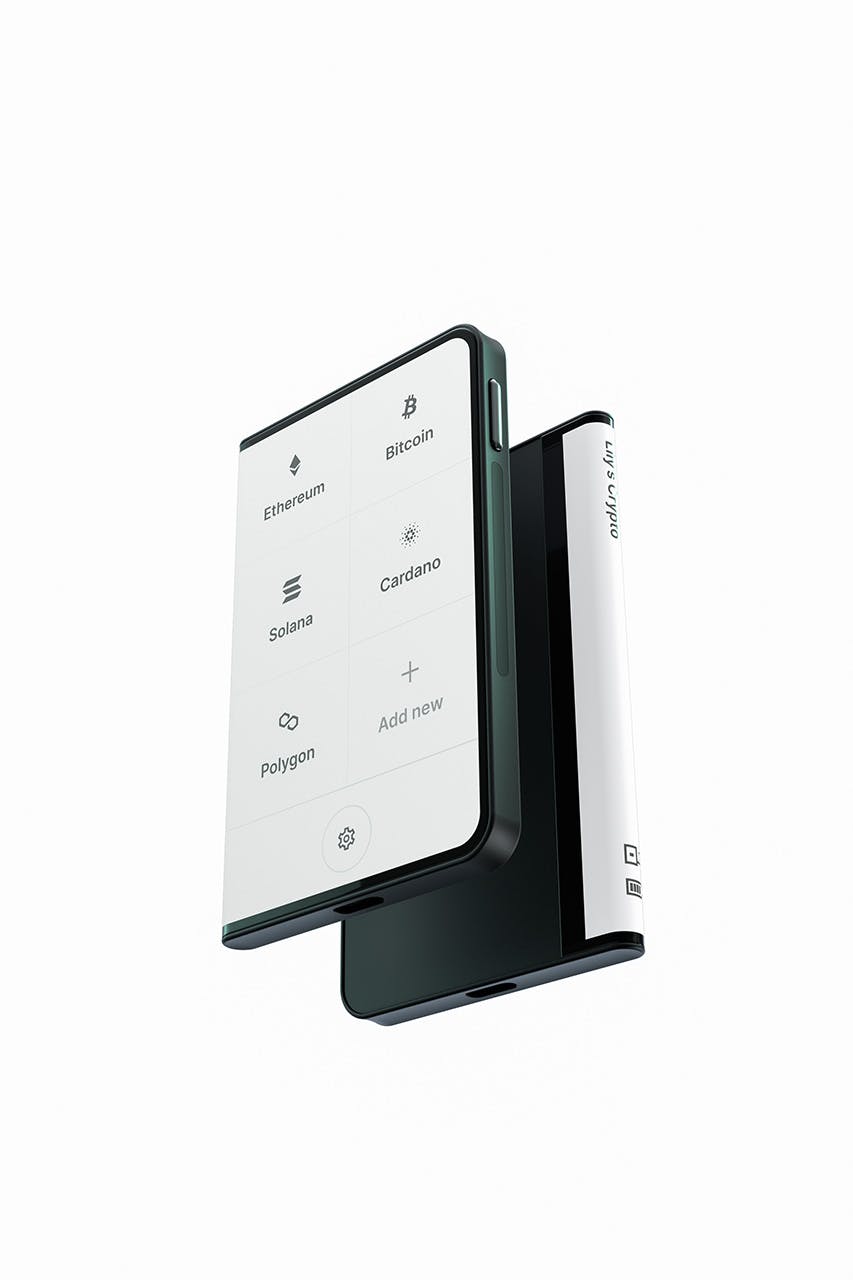 Perhaps so. On December 6, 2022, Ledger unveiled Fadell's latest milestone, the Ledger Stax, during its Ledger Op3n conference in Paris, France.
Before taking to the stage, Ledger CEO Pascal Gauthier opened with some facts about the company.
For instance, out of the 6 million Nano digital wallets that Ledger's sold, not a single one has been hacked. And, according to Ledger's estimates, over 20 percent of all crypto and 30 percent of all NFTs live in a Ledger wallet.
Beyond just being a testament to Ledger's product, its ubiquity is also a core foundation of why Fadell was excited to join the team. Safety is only the first step, because as Gauthier noted, "usability, not speculation" is the future of web3.
"Why am I carrying both of these?" Fadell pondered, holding up his wallet and phone.
This question sparked Stax's design, a sleek facade that includes a magnetized locking mechanism (inspired by what the future stack of cash looks like) and a screen that wraps around the spine.
When the device is idle, the screen features the same E Ink² display used by Kindle devices, except that Ledger Stax uses its screen to show off NFTs.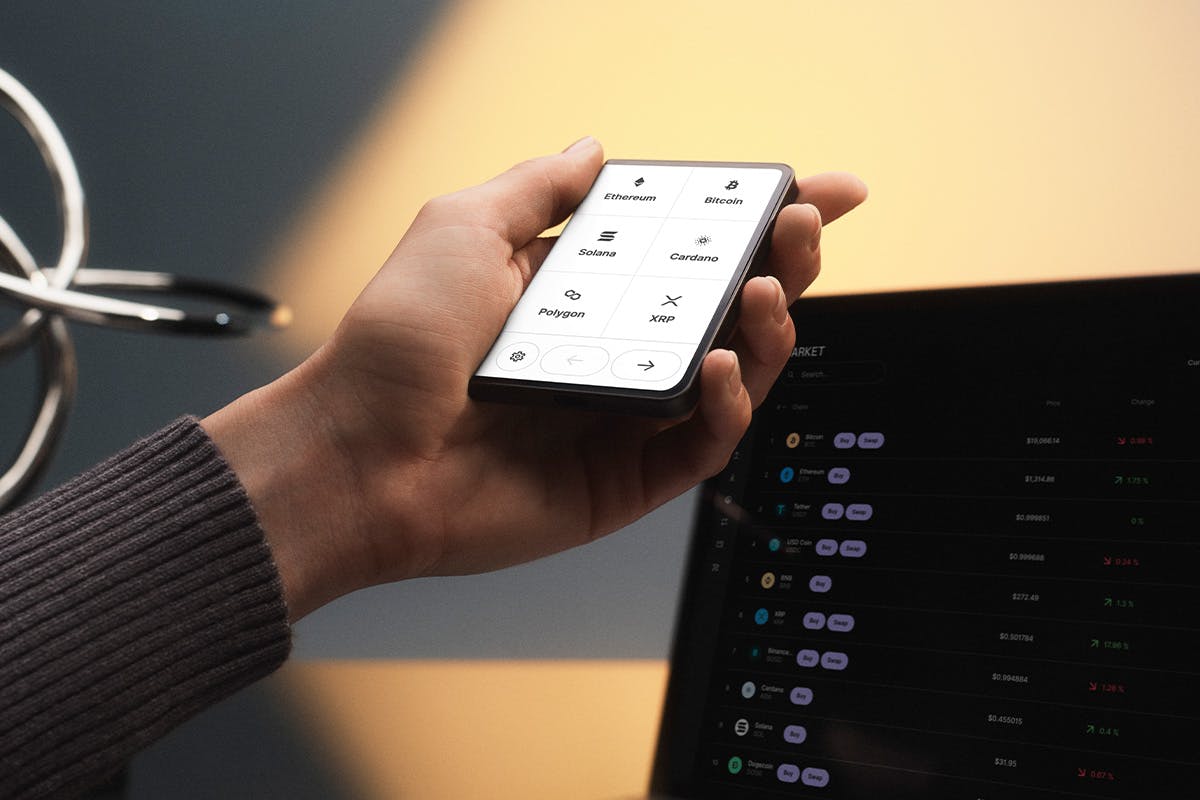 Ledger demonstrated Stax's ability to generate a QR code for easy verification and transference of digital assets. It also boasts NFC capabilities and other hardware to build new software and updates on top of it.
"When you make a robust platform, you put in more hardware so it can be used by software over time," Fadell continued. "Think of a video game console, they can last seven years because you can keep loading more software that developers get better at building on."
For its initial Stax rollout, Ledger's' close relationship with luxury brands has provides a strong jumping-off point. Ian Rogers, Ledger's Chief Experience Officer was also the former Chief Digital Officer at the luxury conglomerate LVMH.
With Ledger Op3n — the event where it debuted Stax — bringing together folks like Yoon and Verbal of AMBUSH and Tiffany & Co.'s executive vice president (and Cryptopunk owner), Alexandre Arnault, the brand's circle of powerful friends is off to a strong start.
Add in a Fendi collaboration and viral Drake cosign and 2022 is looking like a pretty great year.
As for Stax, Ledger hinted that the magnetized design opens the door to lots of possible future collaborations.
"I think the culture will tip in 2023," explained Rogers. "When you look at what happened with FTX, people are starting to understand custody. It's amazing."
And he's right, FTX proved to many that you don't actually 'own' anything, but simply allow them to hold cryptocurrency on your behalf. Meanwhile, Stax and Ledgers' other wallets give you complete independent ownership of your assets regardless. Plus, its wallets haven't been hacked, which is something we can't say about our phones or computers.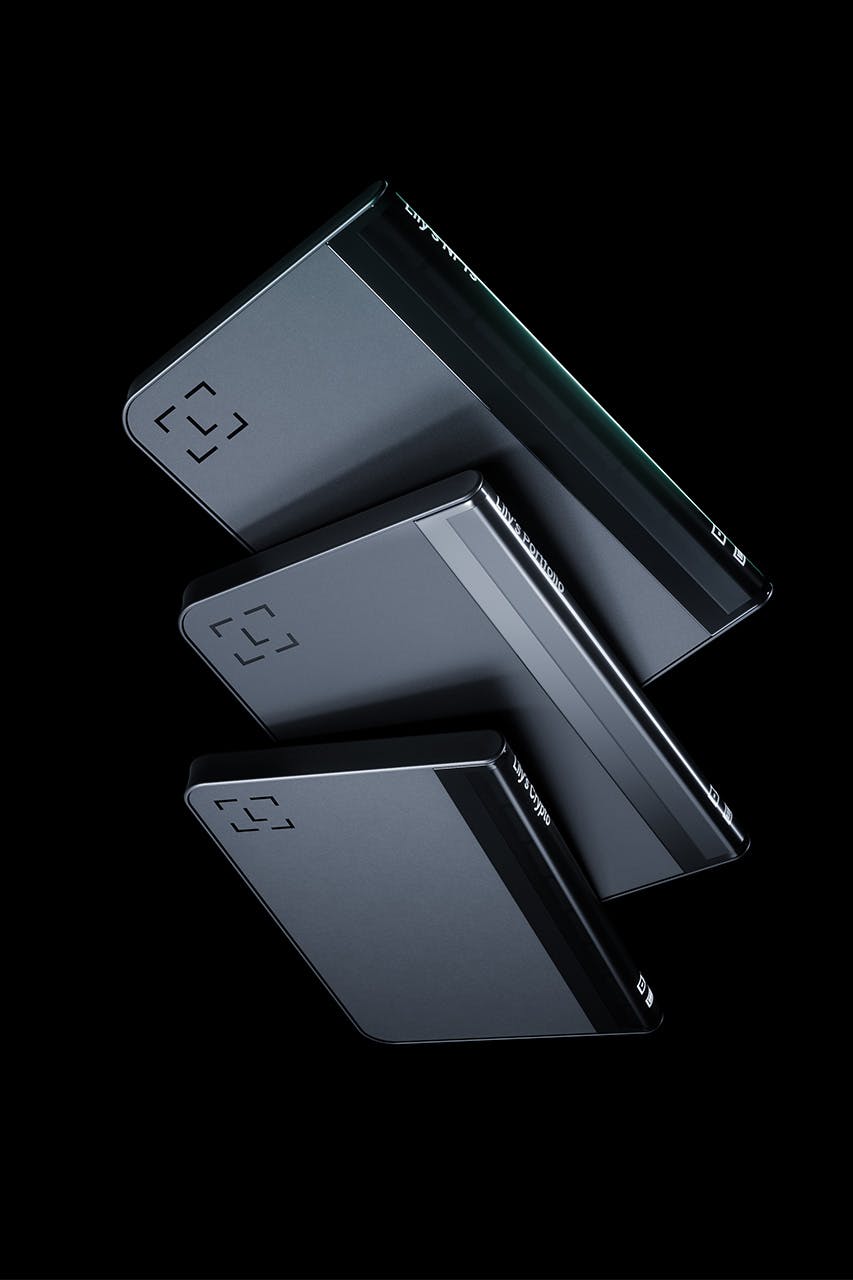 In fact, when questioned about Ledger eventually designing a phone, the team wouldn't confirm or deny that anything was in the works. Gauthier, who's hinted at the idea before, did describe the possibility of a Ledger phone as an "open secret."
For now, we have Stax and Ledger believes that the possibilities are nearly endless.
Given that Fadell's iPod evolved from the iTouch into the iPhone, he totally understands the groundwork that leads from several devices to just one all-encompassing creation. Will Stax walk the same path?
Shop our favorite products