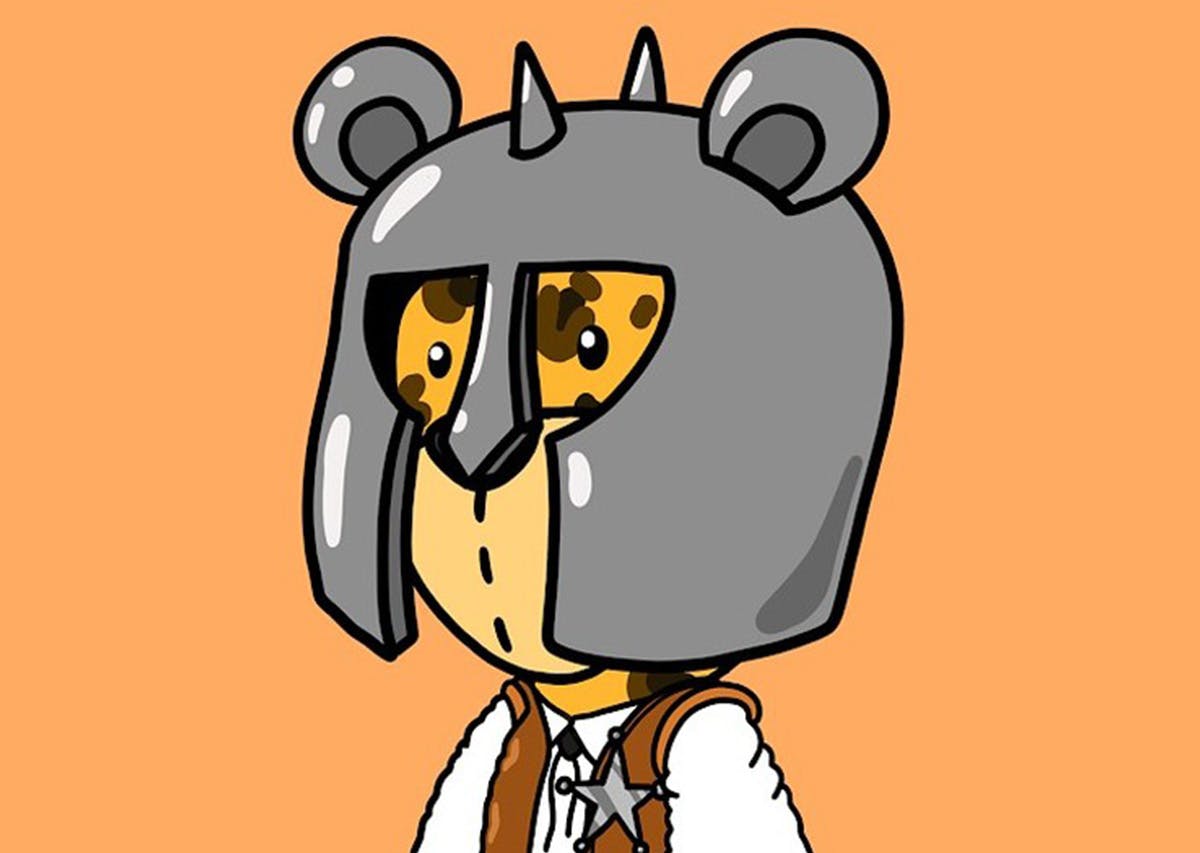 One year ago, inBetweeners crashed the gap between the metaverse and IRL.
Though it doesn't get the same attention as the likes of Bored Ape Yacht Club or CryptoPunks, inBetweeners is still a blue chip NFT project with total primary and secondary sales circulating around $15 million in its first year.
Cofounded by Gianpiero (more commonly known as "GP"), the lead designer for Justin Bieber's Drew House, inBetweeners houses over 10,000 one-of-one hand-drawn bears in its arsenal, and thanks to Bieber's support as a partner has helped to anchor itself as a highly sought-after community.
"During Coachella, we had an afterparty and Justin [Bieber] appeared and asked if a friend of his could DJ for a little bit?" recalls inBetweeners co-founder and CEO, Pasquale "Pavi" V. D'Avino.
"His friend was Travis Scott," he adds, before explaining that he thinks these spontaneous, real-life activities have undoubtedly helped increase the brand's credibility to-date.
12 months on, and to celebrate its one-year anniversary, GP has taken his fashion chops to web3 to release a limited-edition inBetweeners sweatshirt.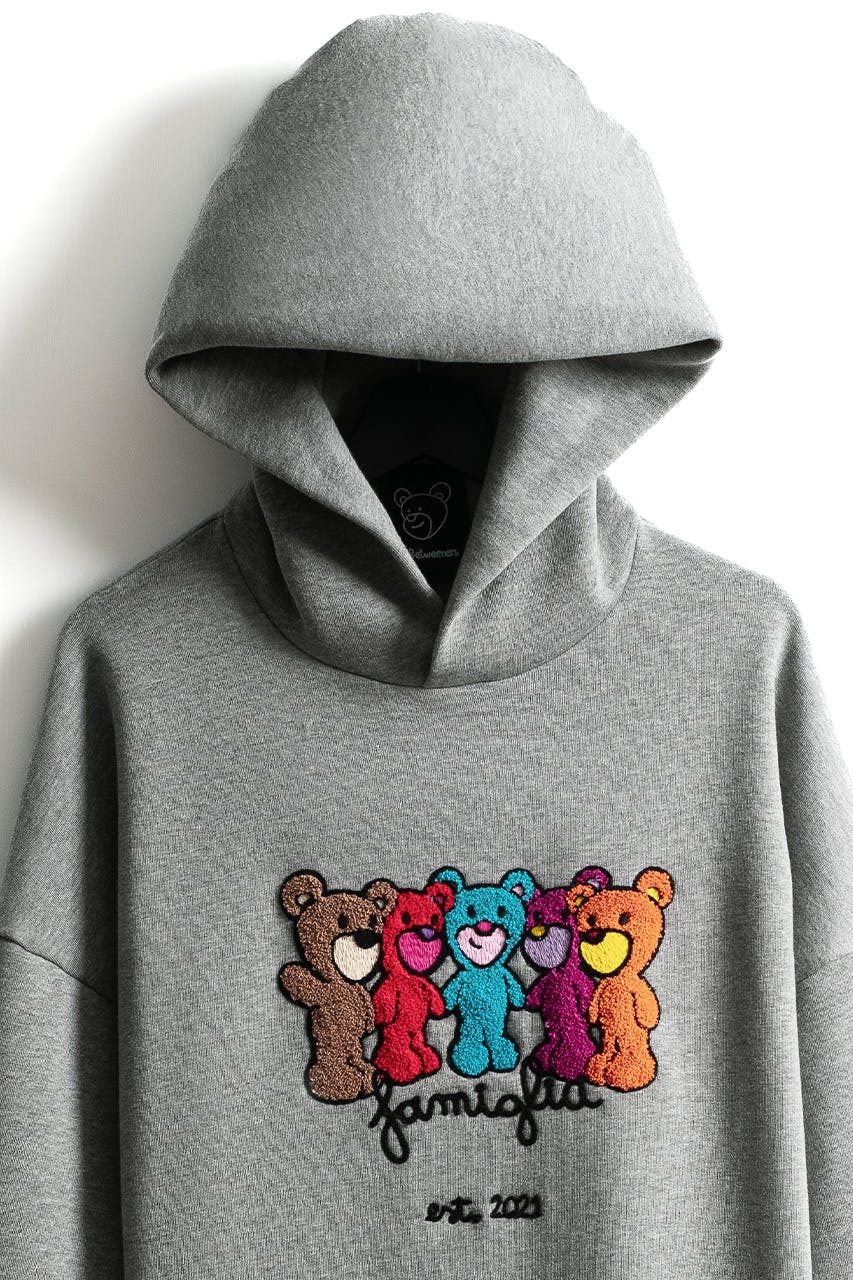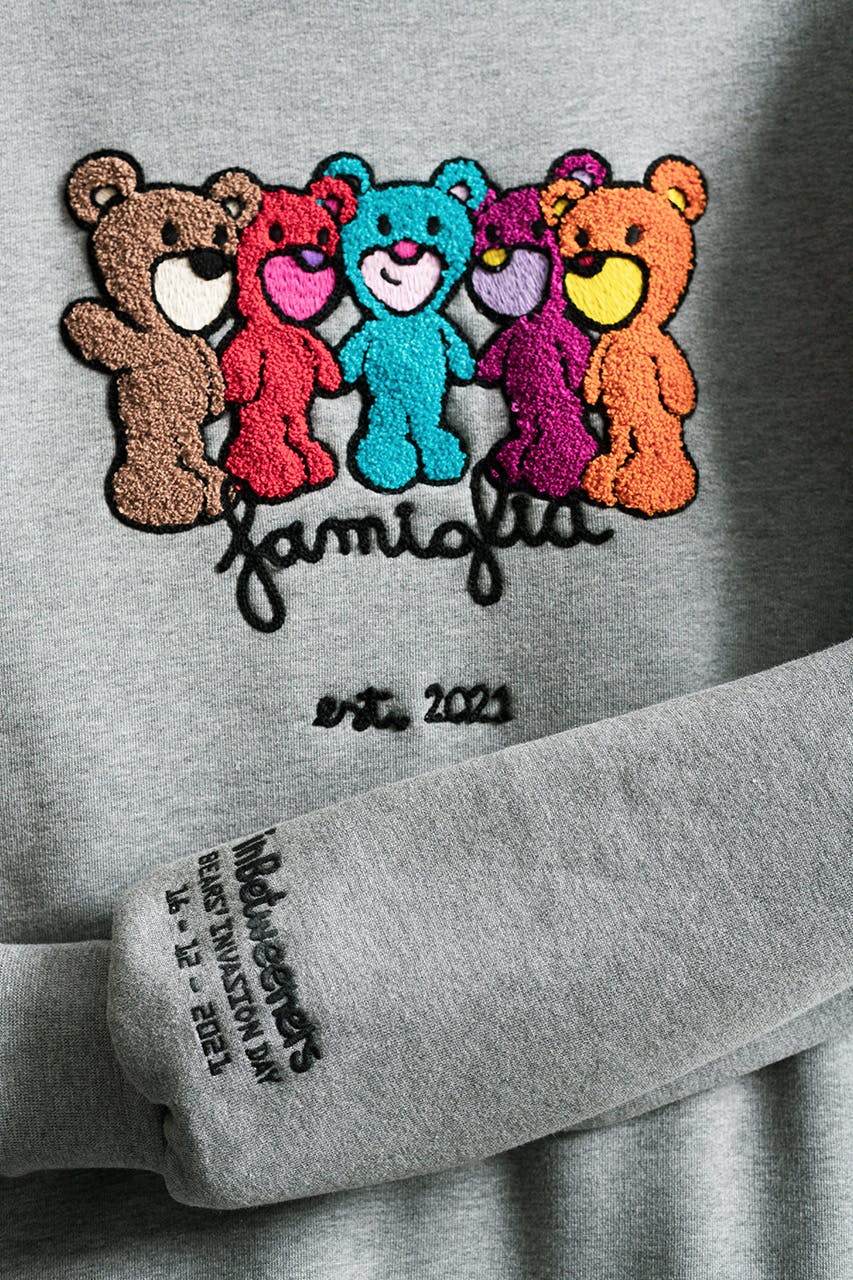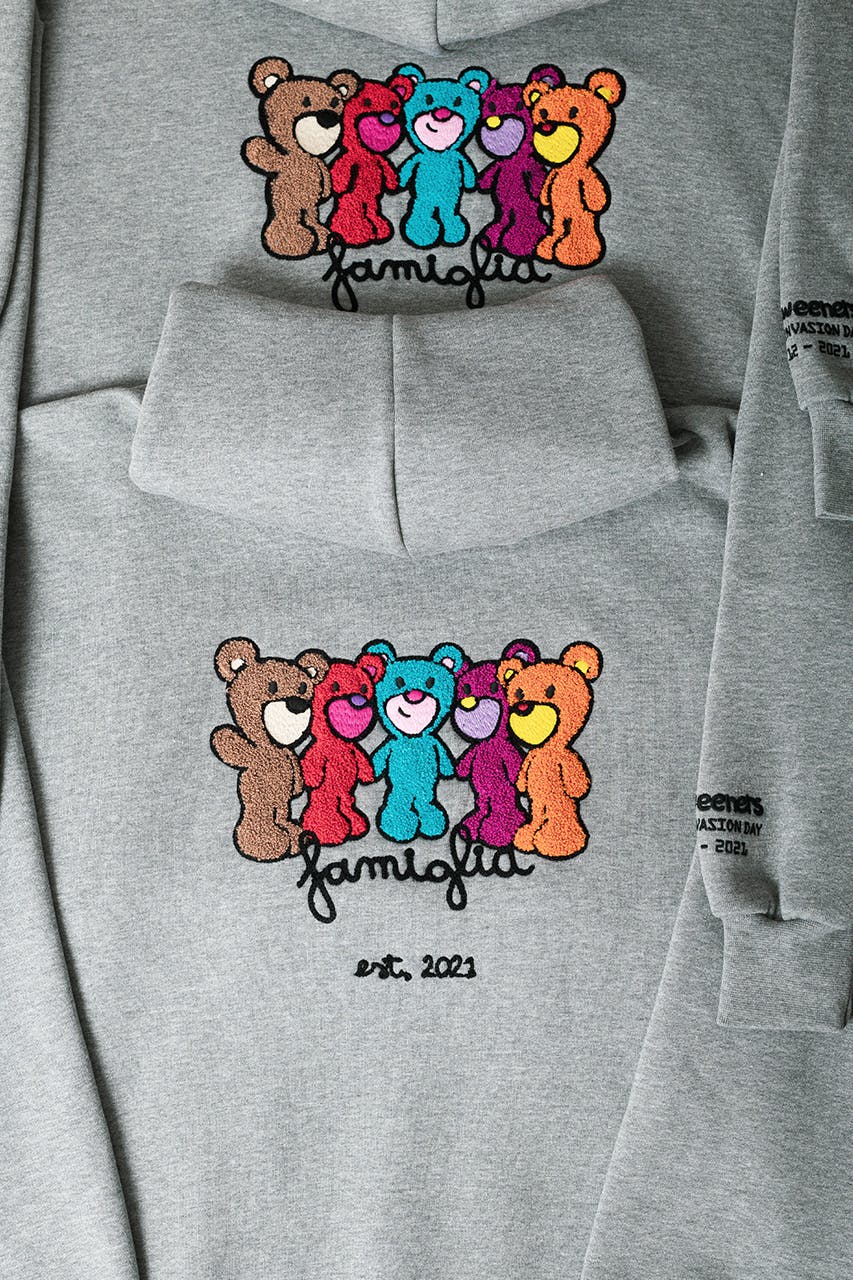 Dropping December 24, 2022, the custom embroidered garments feature five colorful bears with the Italian word 'famiglia' (family) written underneath, as well as a QR code to claim a virtual version of the piece and an invite to an exclusive inBetweeners x Highsnobiety party.
The drop will only be available to inBetweeners NFT holders first for an initial 90 minutes, before a wider general release.
Pavi notes that this approach is just another example of how inBetweeners manages to find the perfect balance between real life, web2, and web3 — something that's undoubtedly drawn in the non-crypto natives.
"When Justin made our brand his profile picture, a lot of people hadn't even heard of crypto," he says. "When they saw Justin post it, they wanted to learn how to buy it, so we started courses to teach people how to open a wallet and buy the Bear."
This educational approach for the web3-curious has been partly driven by collaborations, including with digital avatar company Genies and alternative investment platform Rally. These efforts have led to a community ranging from 16-year-old "Beliebers" to the 30-something crypto-crazed.
"We named it inBetweeners because when we met in New York together for the first time, we realized that we've been nerds forever," adds Pavi. "Many of us didn't have an easy life at school. It was all about what was between us."
"It's about the connection between our personal story and everyone else around us. We're in the middle of finding our exact place in the world. Even for Justin, this is a community that can reflect our thoughts and emotions to people that are just like ourselves."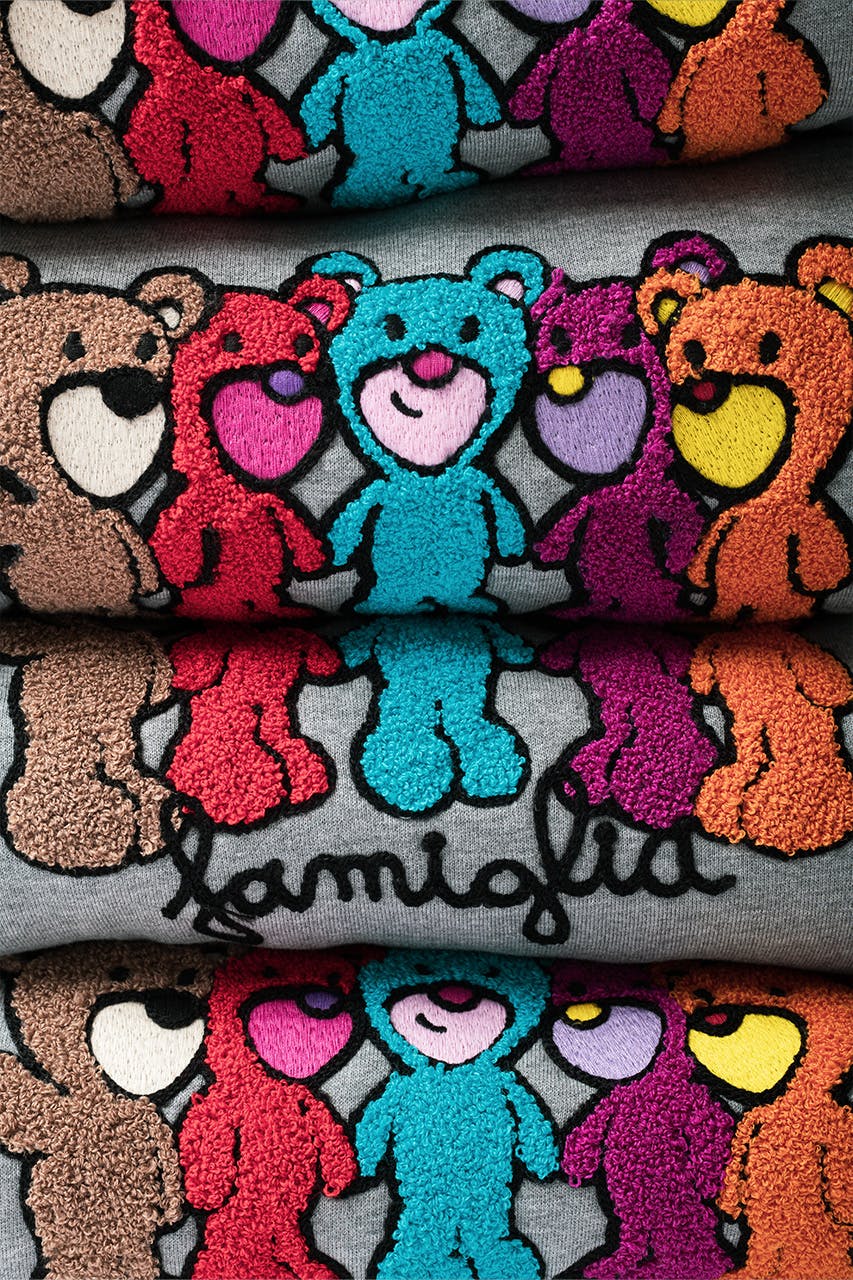 Beyond inBetweeners' main mission, Pavi also credits the aesthetic of the playful bears as a strong draw for the brand.
"The first bear was designed by Gianperro when he was eight in a small town near Naples," he explains. "To all these people, that bear represents a friendly image. You don't need to be an art expert to say you like them. It's easy art, but easiness that's brought in other friends and celebrities like Tom Holland, Snoop Dogg, and Beyonce."
During the PR run for Spider-Man: No Way Home, Bieber convinced Holland to break from his media plan to post the inBetweeners' Spider Bear, something of a testament to the organic nature of the community.
Those who don't have the star-studded clout of Holland or Bieber still have a loud voice in what inBetweeners does.
With a robust community fund, members are able to vote monthly on how the platform spends its royalties via its Community Wallet, which rakes in 50-percent of secondary transactions.
While Pavi may not have predicted InBetweeners to bring in an A List cast in it's first year, inBetweeners does prove you can be 'in-between' celebrities and regular people alike, with all of them having a great time.