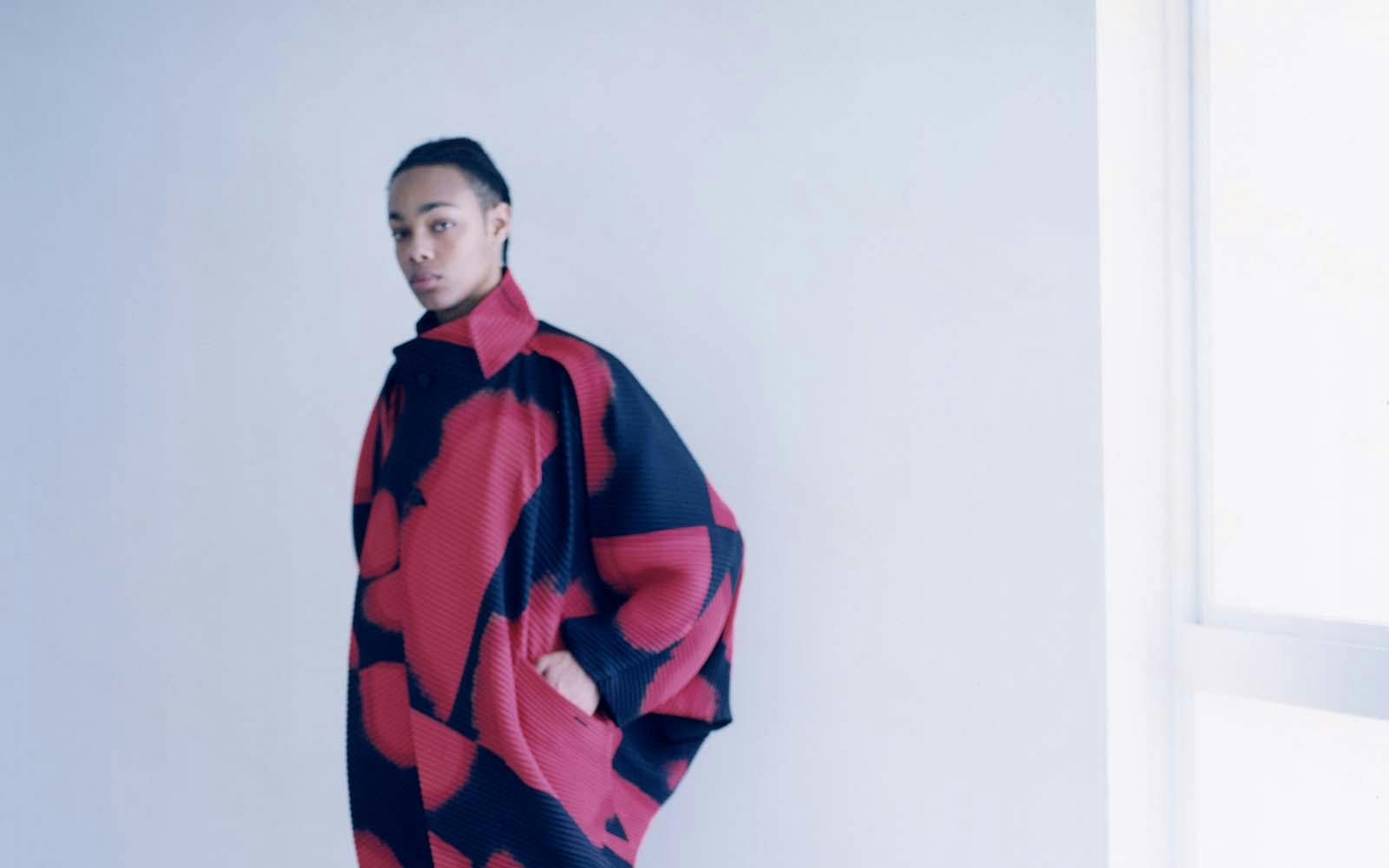 While the fashion world suffered a huge loss in August with the passing of the legendary Issey Miyake, the iconic designer's legacy lives on through his many namesake brands, including the innovative menswear line Homme Plissé Issey Miyake. For the brand's latest fall collection, Homme Plissé Autumn/Winter 22/23 showcases a familiar quality through illuminating designs that breathe life into the newest garments.
Debuting back in January, the collection titled "A Work Of Arc" uses the simple structural design of a tent (simply some fabric and a frame) as inspiration for each piece featured in the capsule. Specifically examining how a tent makes folds and creases, similar to drawing arcs on pleated canvas, gave rise to Homme Plissé's new exploration into three-dimensional forms and how they can be manipulated.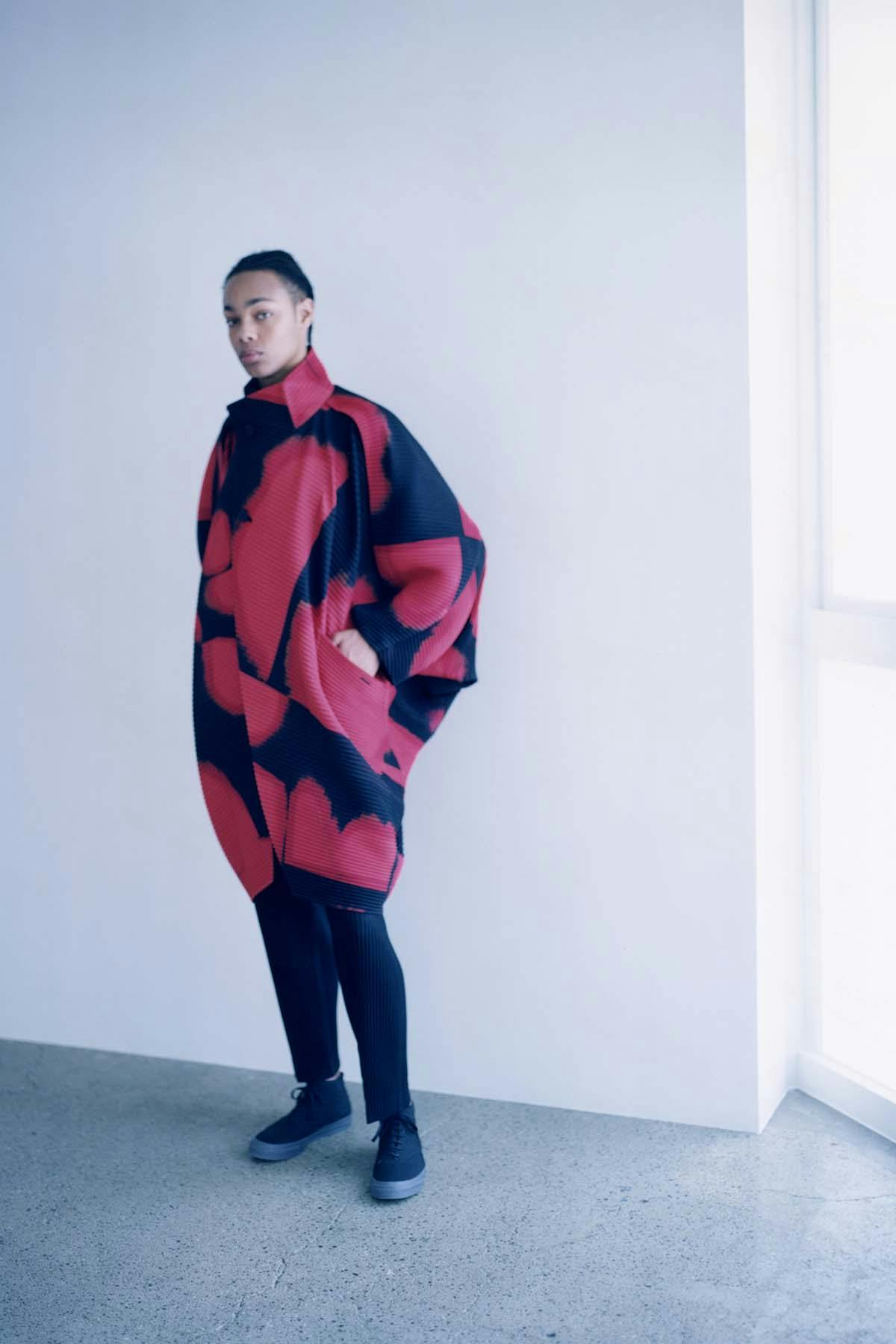 Through experimental folding, sewing, and pleating of fabrics, Homme Plissé AW 22/23 offers original silhouettes surrounding the wearer's form, each garment evoking the presence of sculpture on the body.
Featured in the collection is a series of two-piece sets that can be worn in tandem or as individual looks on their own. The Lantern series draws upon the tent influence, expressing a lantern glowing through the semi-permanent fabric fortress. The garments are composites of many delicate pastel drawings in the gradient between light and dark tones. By contrasting bold colors with darker areas, the Lantern series is designed to convey a sense of warmth on a full-bodied canvas.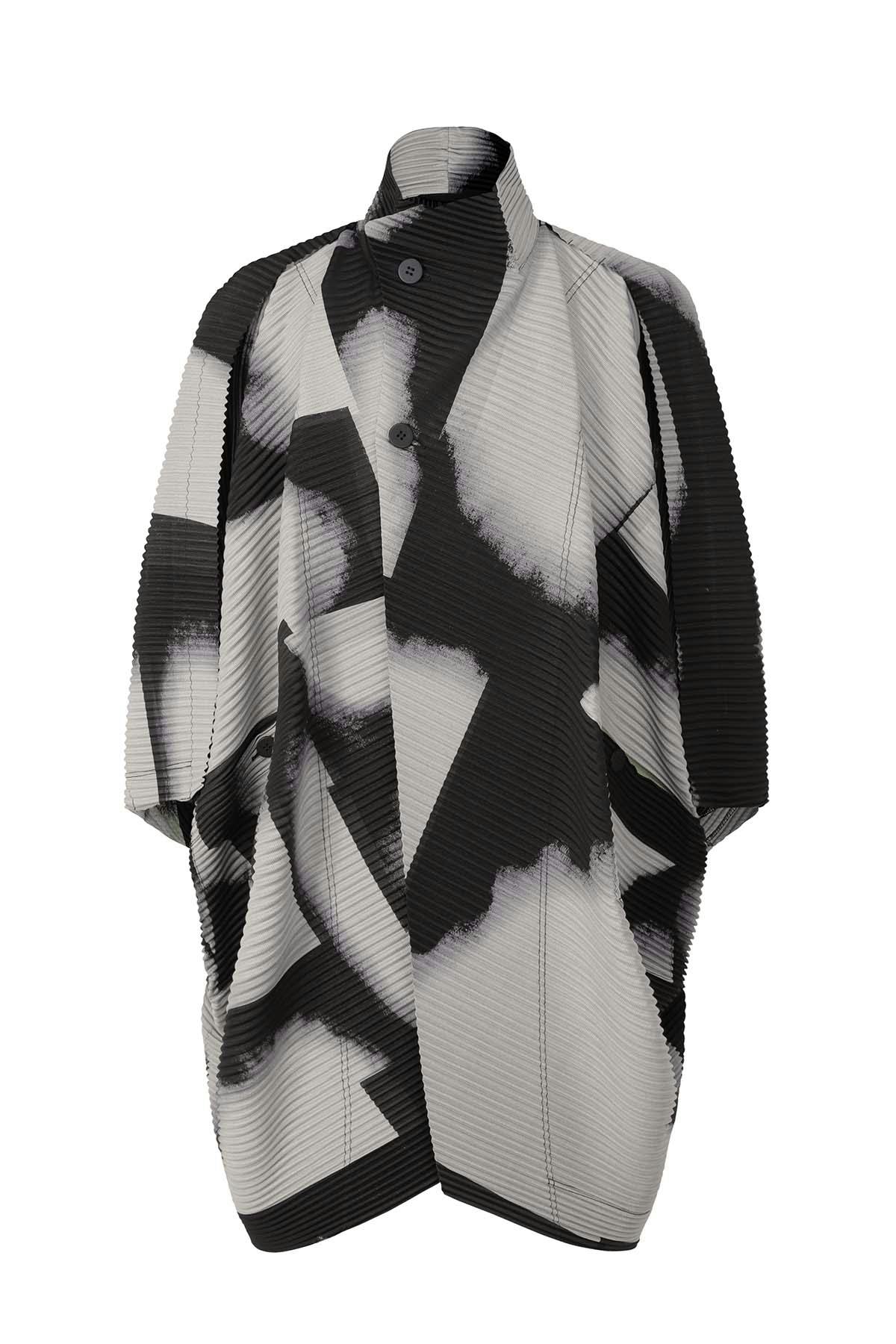 Additionally, Homme Plissé AW 22/23 offers simple silhouettes like the Flip Coat, made from soft and crisp textures, and the low-cut Deck'n Court, the fifth installment of Homme Plissé's shoe project with Wakouwa. An accompanying video, directed by Kyotaro Hayashi, gives the viewer an intimate look at the collection by bringing out the character of each piece and conveying the beauty of the garments' sculptural form.
Designed from a unique perspective, Homme Plissé AW 22/23 utilizes a clear reference point to engineer a quality collection of silhouettes made to experiment with the fundamentals of form.
Shop the Autumn/Winter collection at us-store.isseymiyake.com.