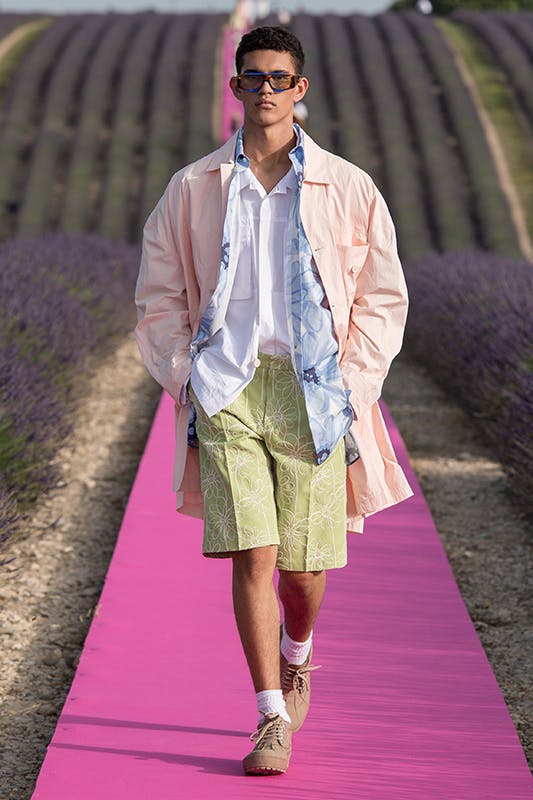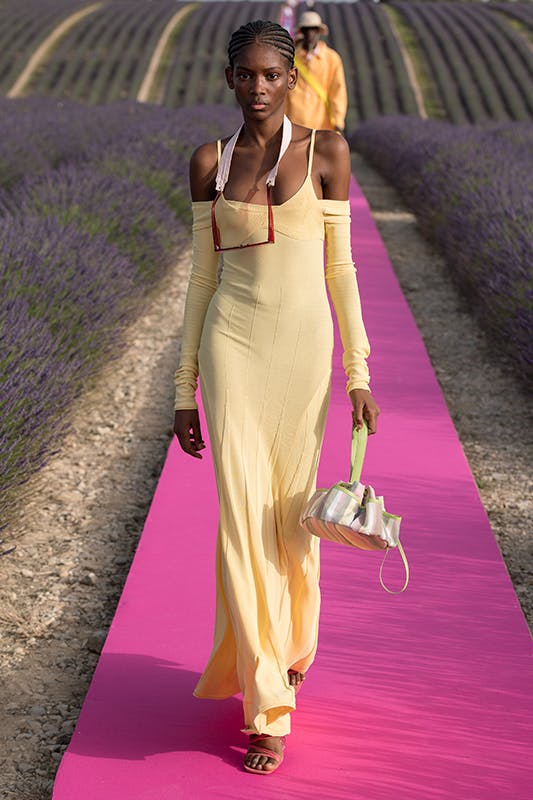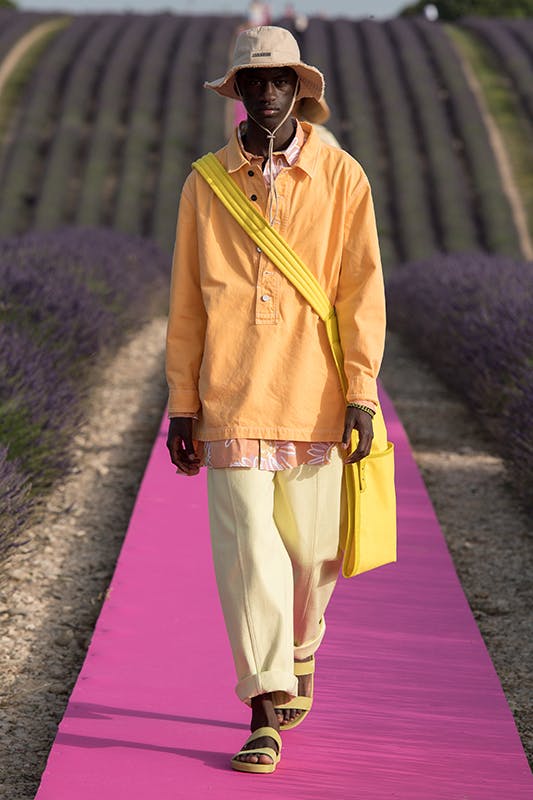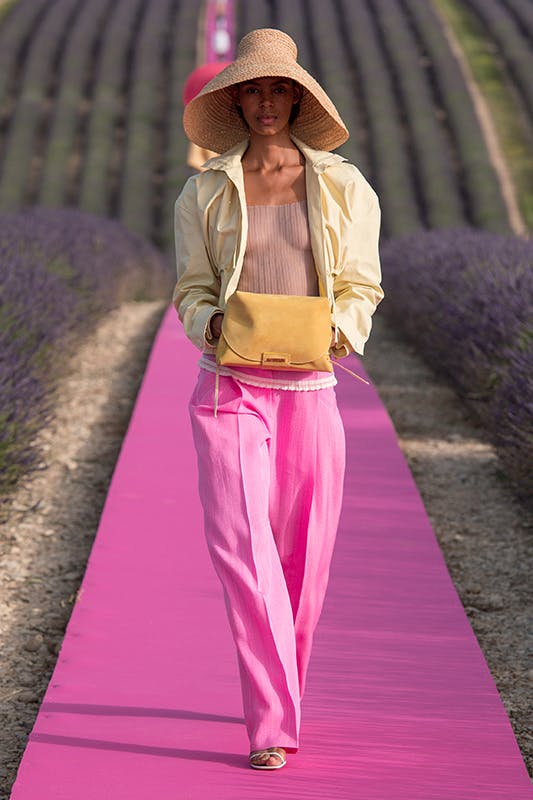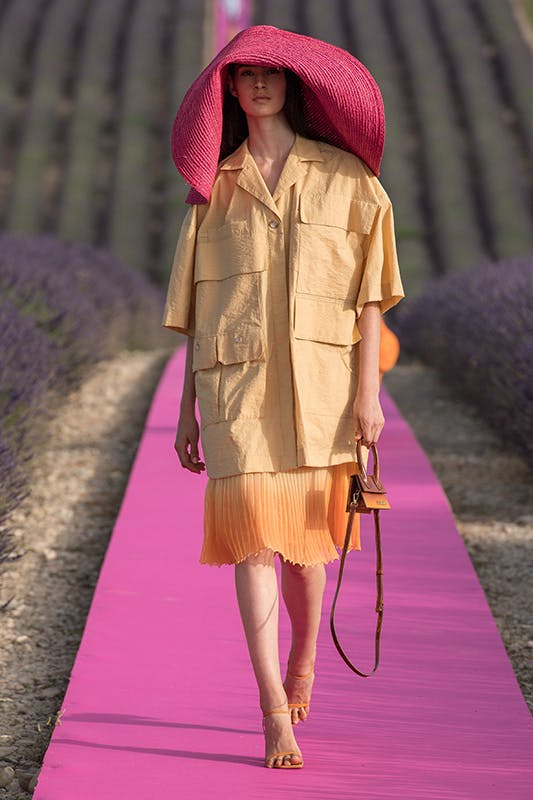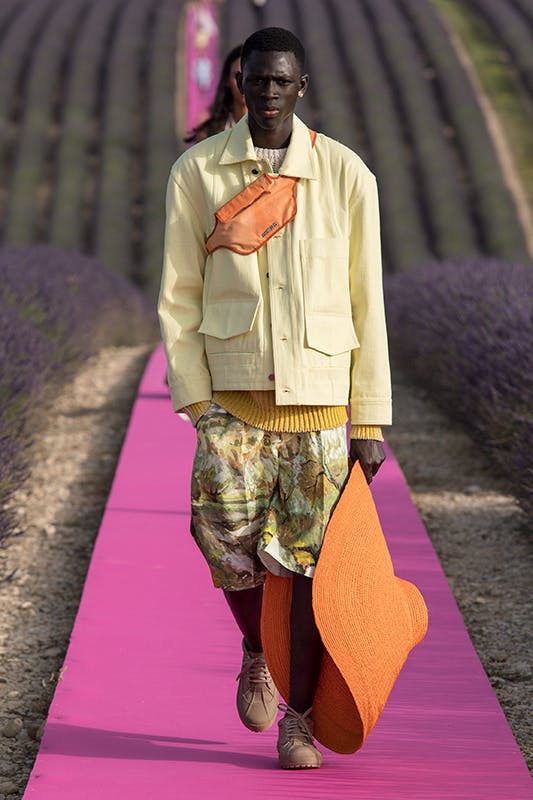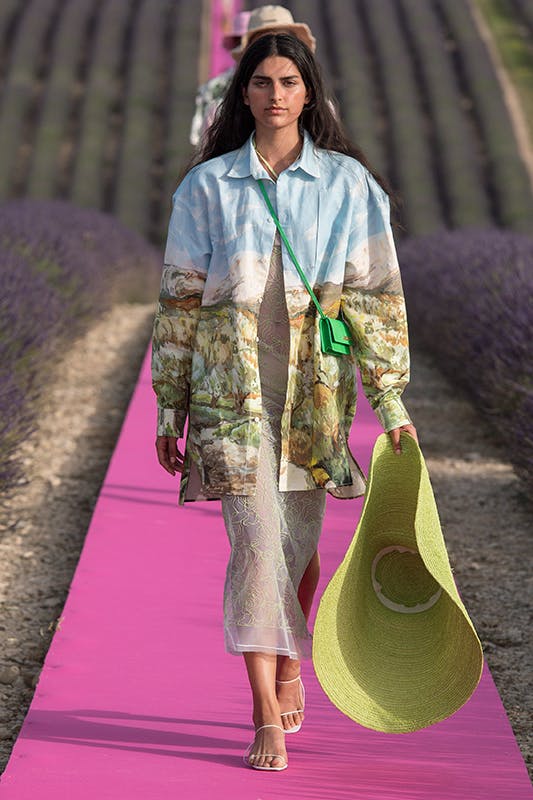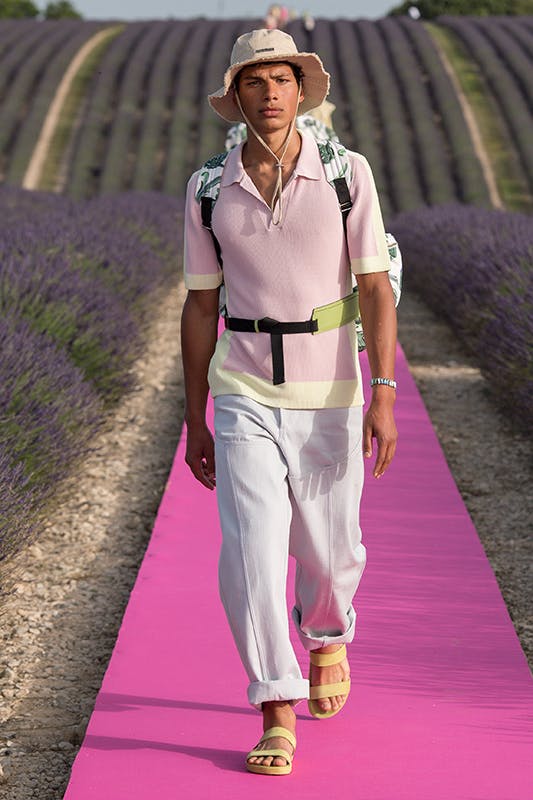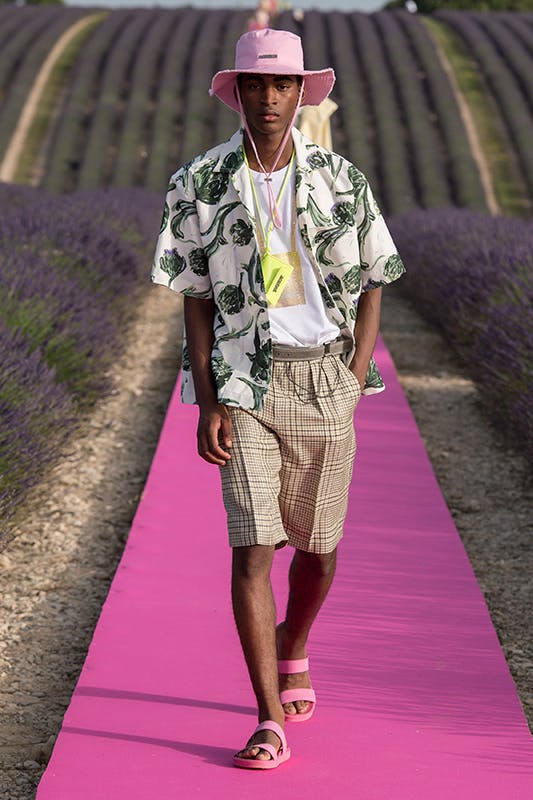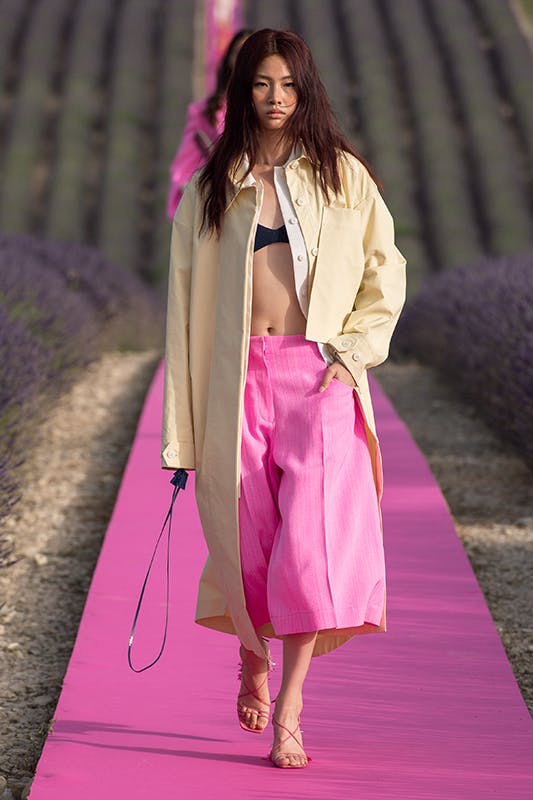 "I wanted something very poetic," says Simon Porte Jacquemus. He is standing on the runway in a lavender field in Valensole, one of the parts of Provence known for its idyllic scenes where the purple flowers grow plentiful. It's a few miles from his childhood home, and his latest collection celebrates a milestone: the 10th anniversary of his eponymous label.
Called "Le Coup De Soleil," it's the French word for "sunburn," and the summer sun certainly provided extremely warm temperatures to give attendees and models one or two. Luckily, the show invite was a travel-sized tube of suntan lotion. Jacquemus only presented his first menswear show last season—opting for the sandy shores of Marseilles—but the sentimentality and emotion behind this collection certainly shown through in the clothes.
If his last menswear collection was him dipping his toe into designing for the Jacquemus man, this season he establishes a fully fleshed-out vision. The integrated collection confidently exhibited who the Jacquemus man and woman is, and how much crossover there is between the things they wear. Of course, novelty accessories like his neck-worn wallets and tiny purses returned, as well as woven corn accessories hanging off belts and a few collaborative pieces with SWAROVSKI, who partnered with Jacquemus to put on the show.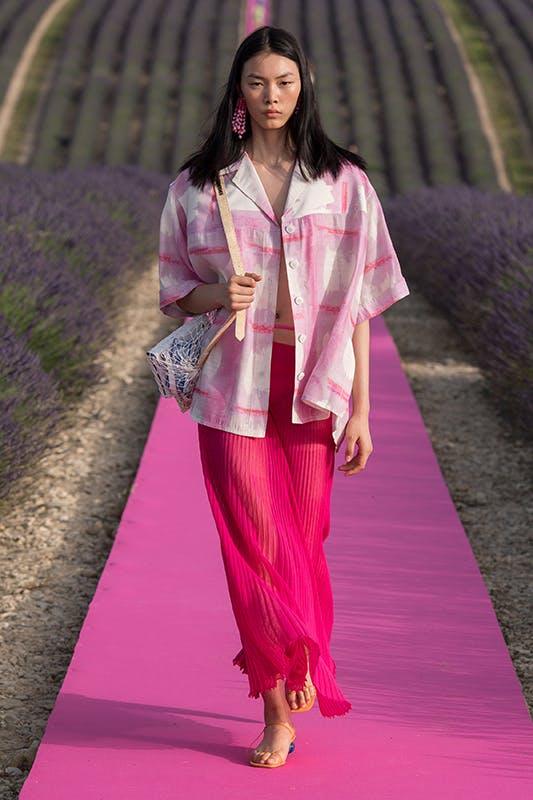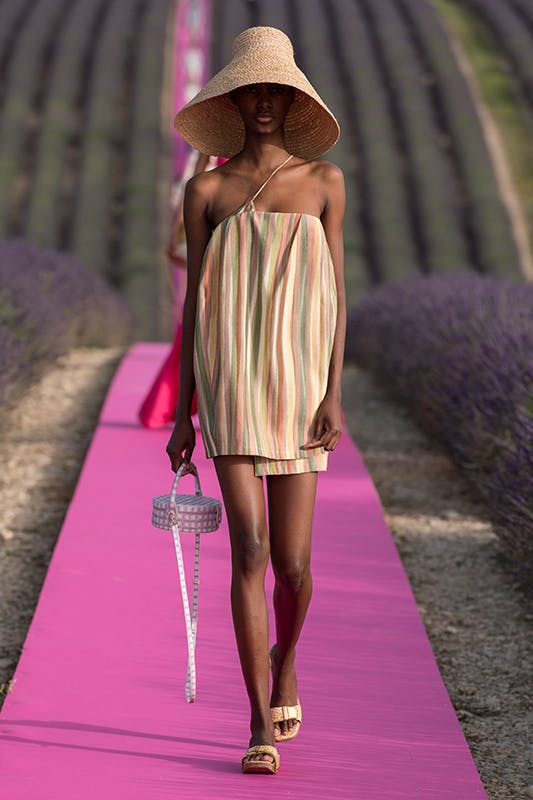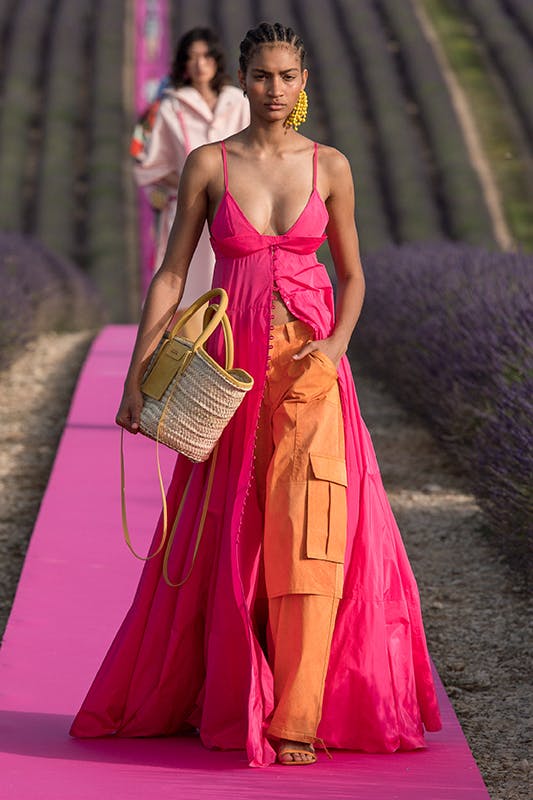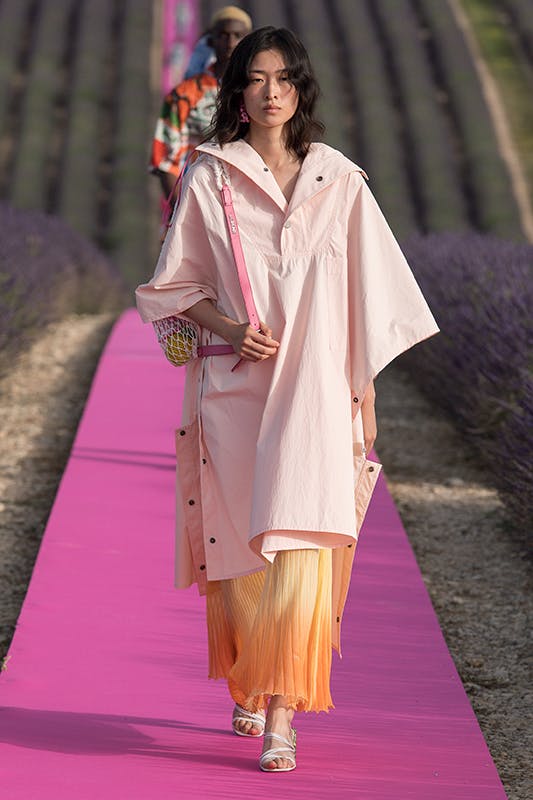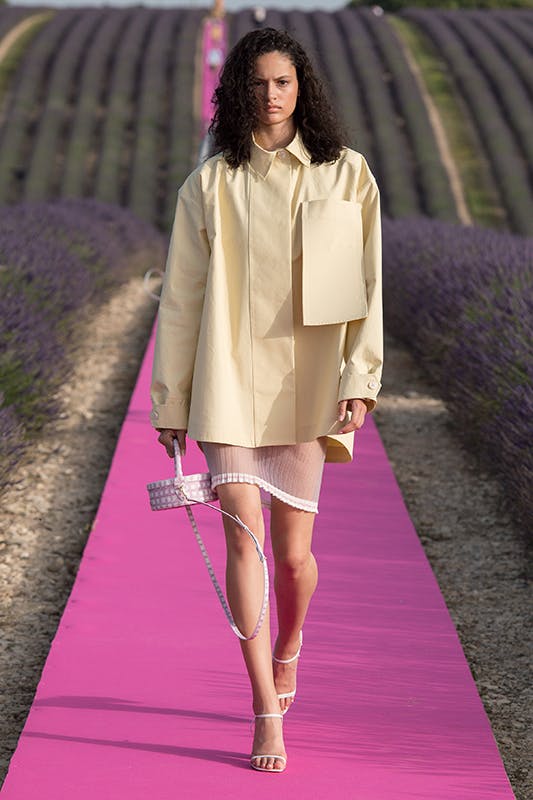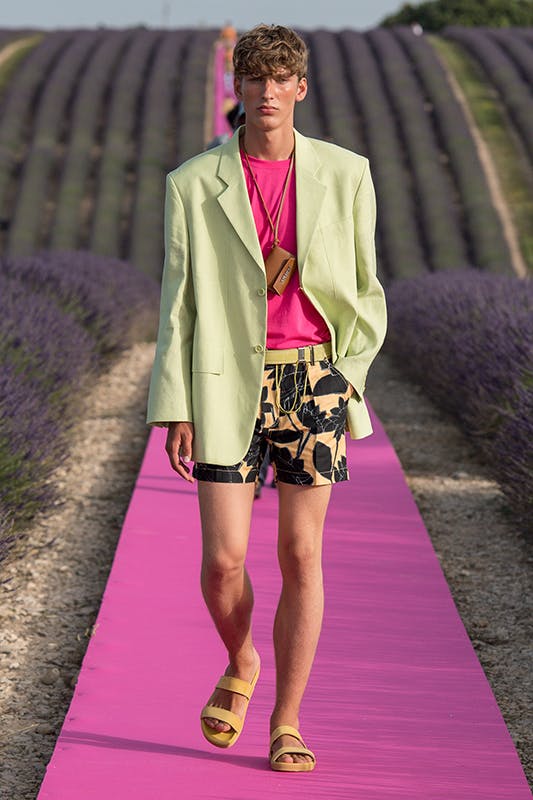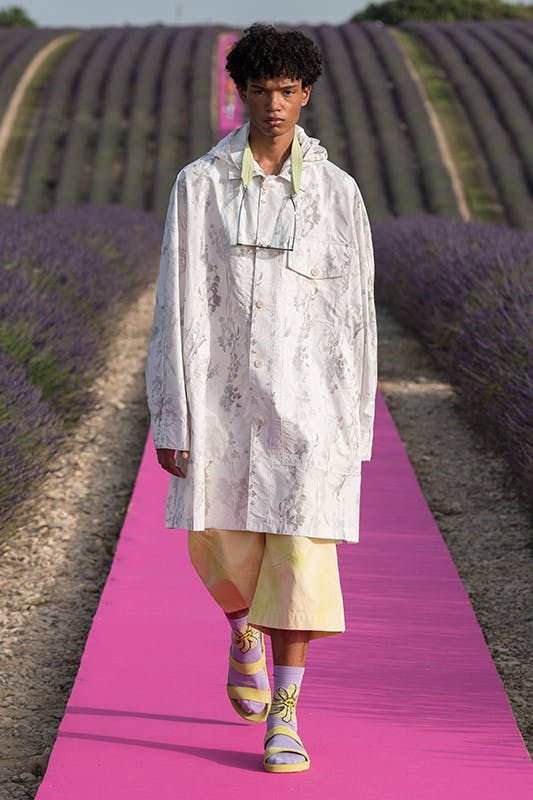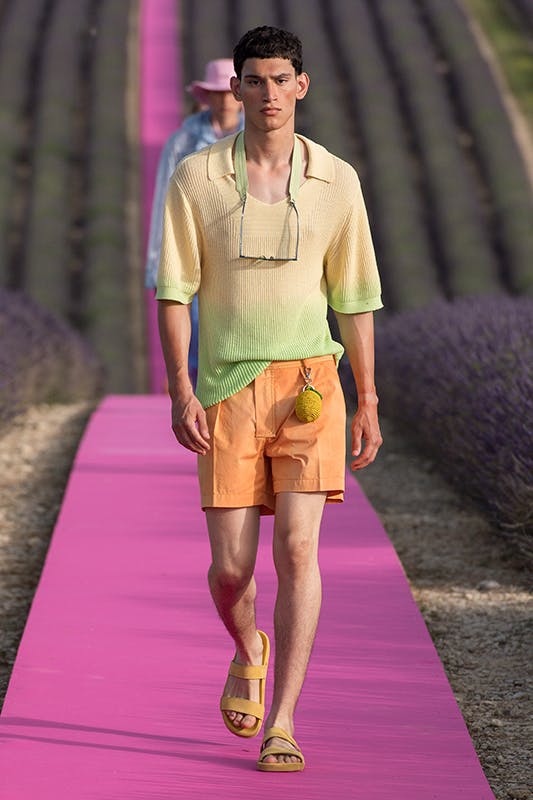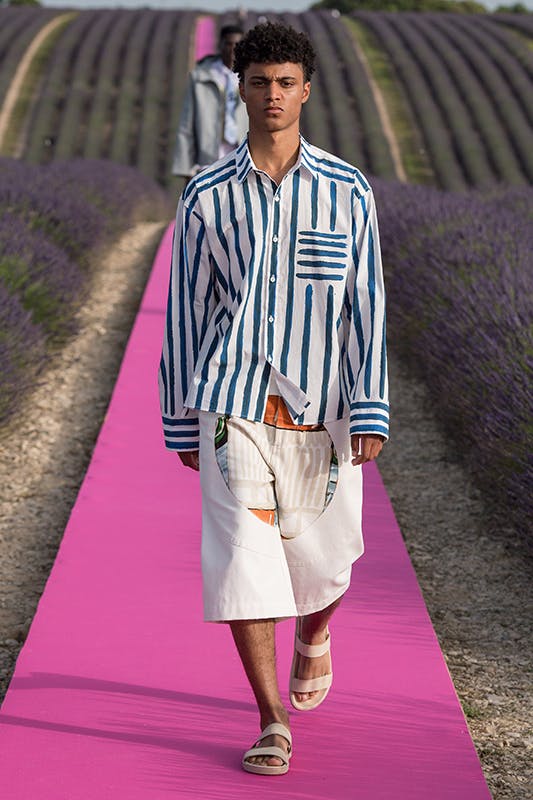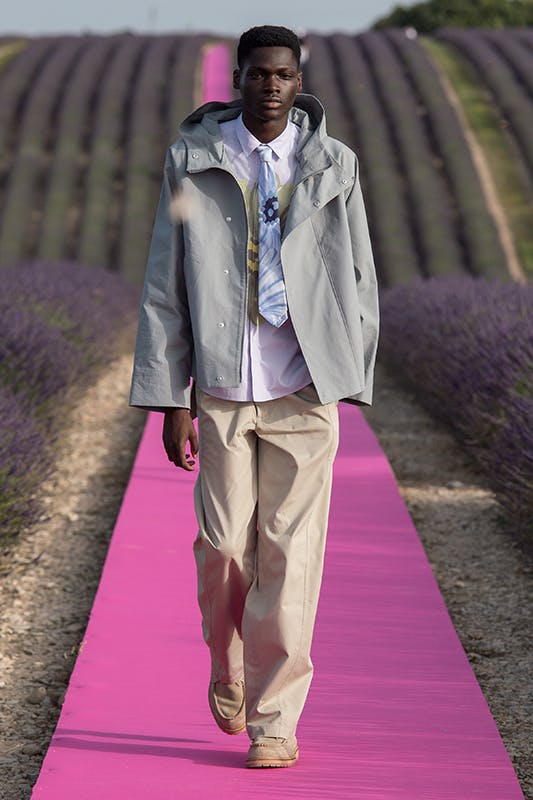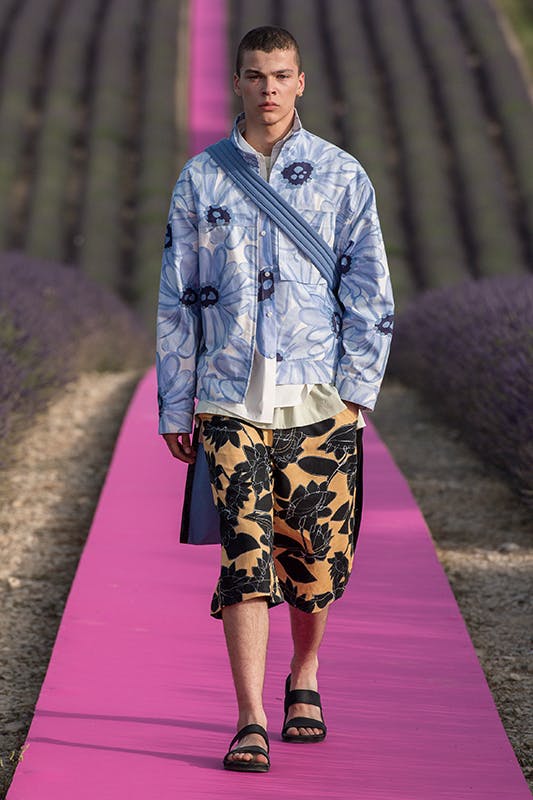 But his codes here felt especially appropriate in a pastoral context, contrasted by a hot pink runway produced by Bureau Betak. His wheat print shirts worn by many attendees looked right at home, and suddenly his penchant for mixing the utilitarian, psychedelic tie-dye, and bright color stories made even more sense. In showing us more of himself and where he came from, Jacquemus gave us a better idea of where he wanted to go.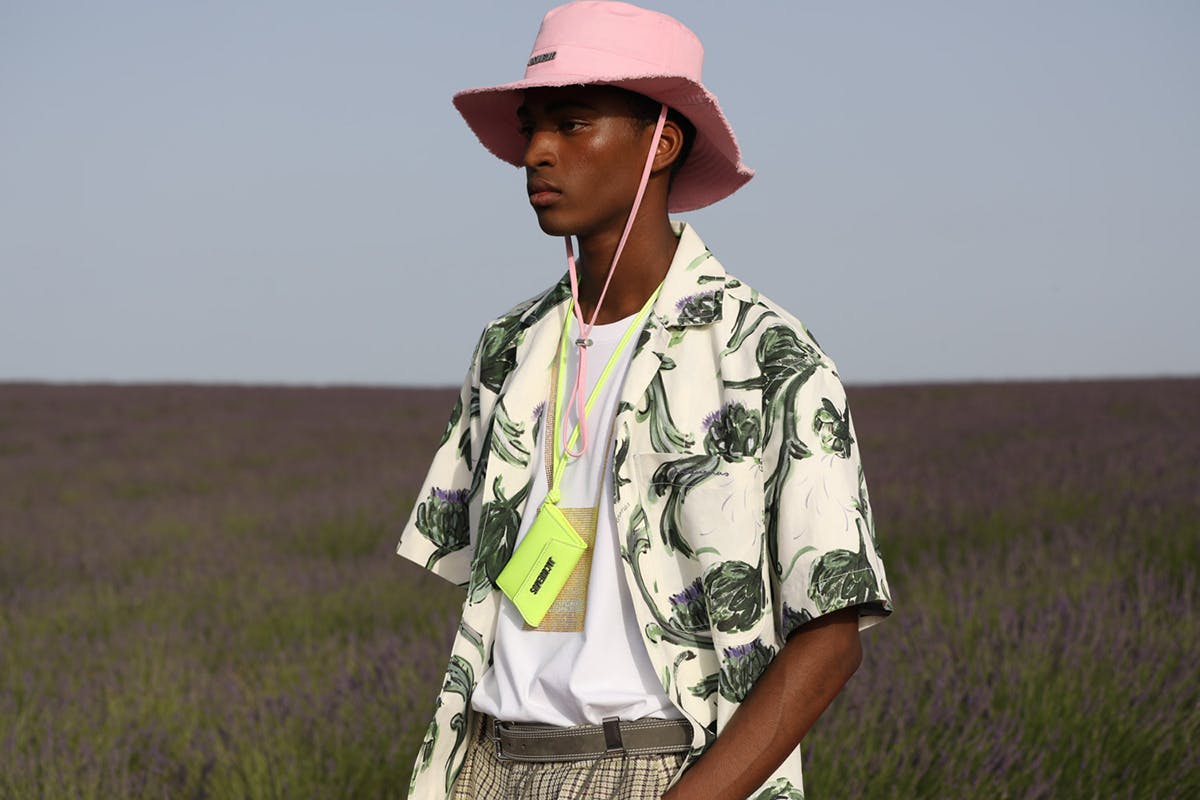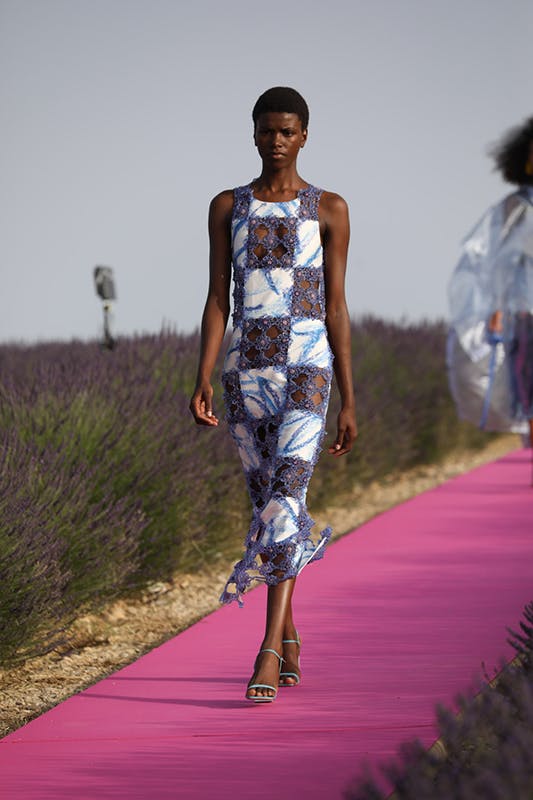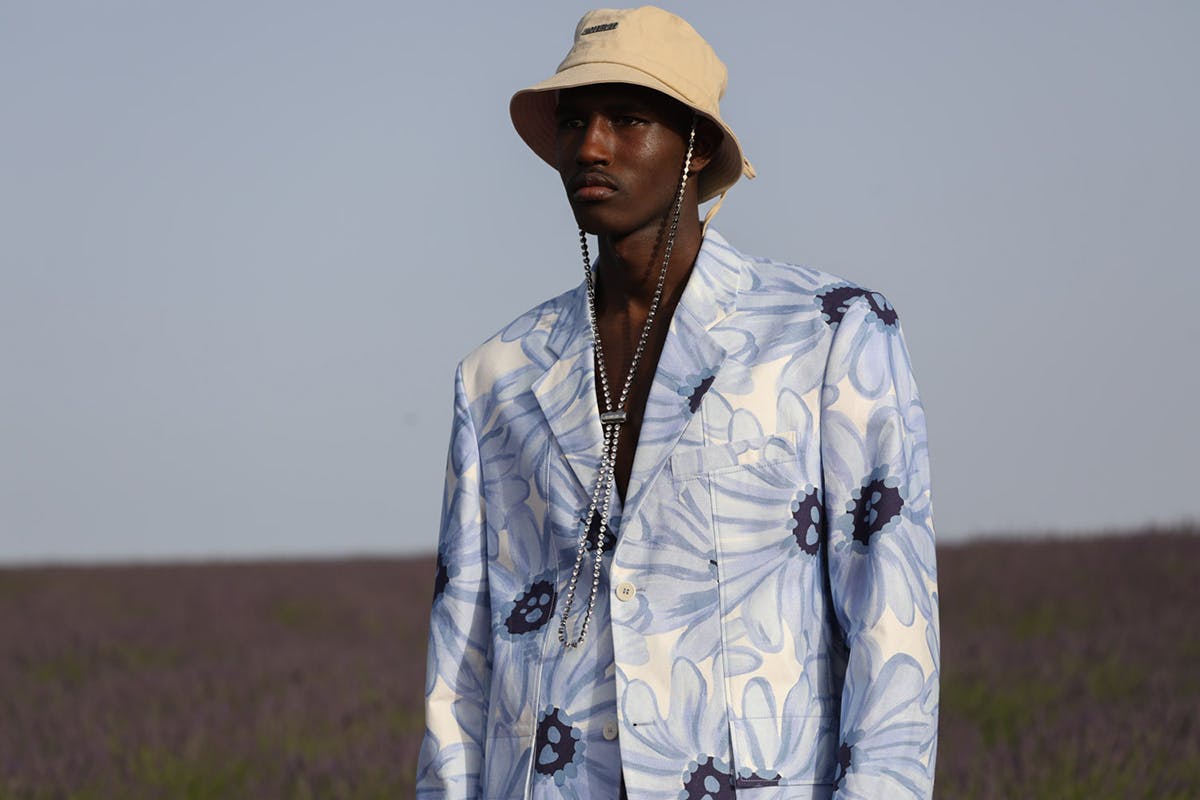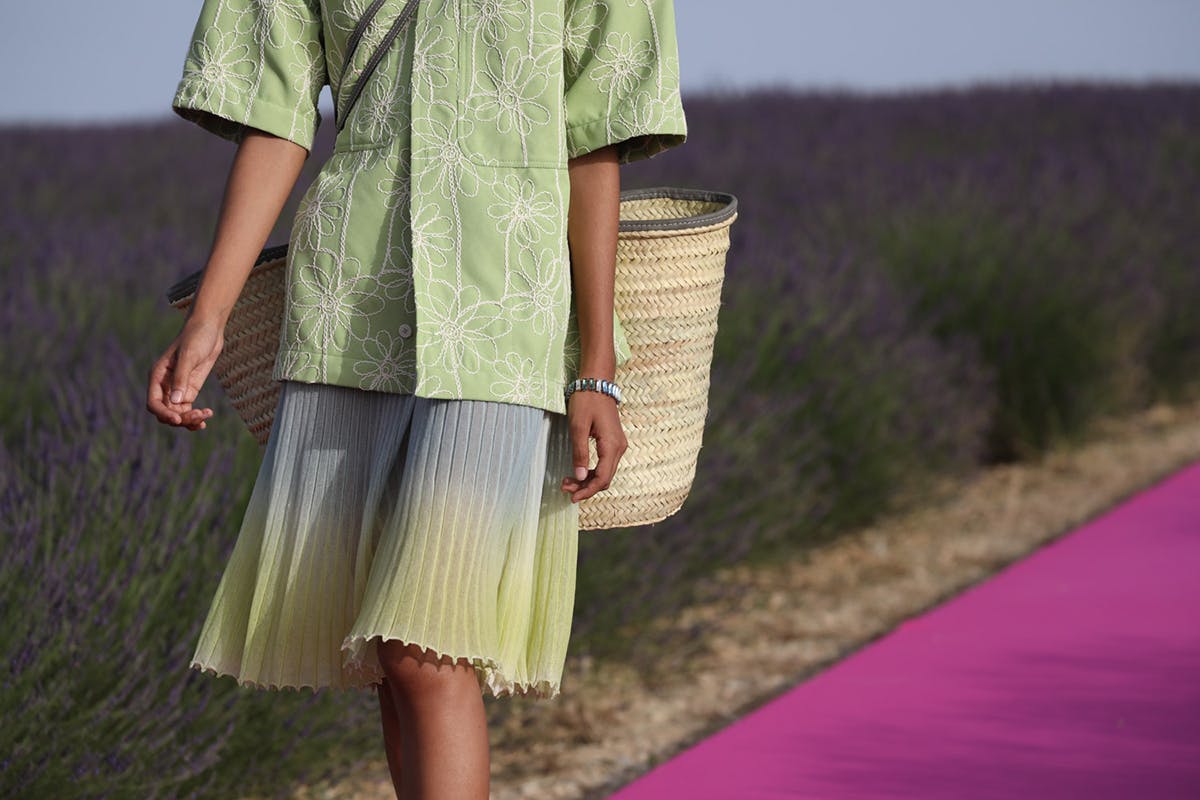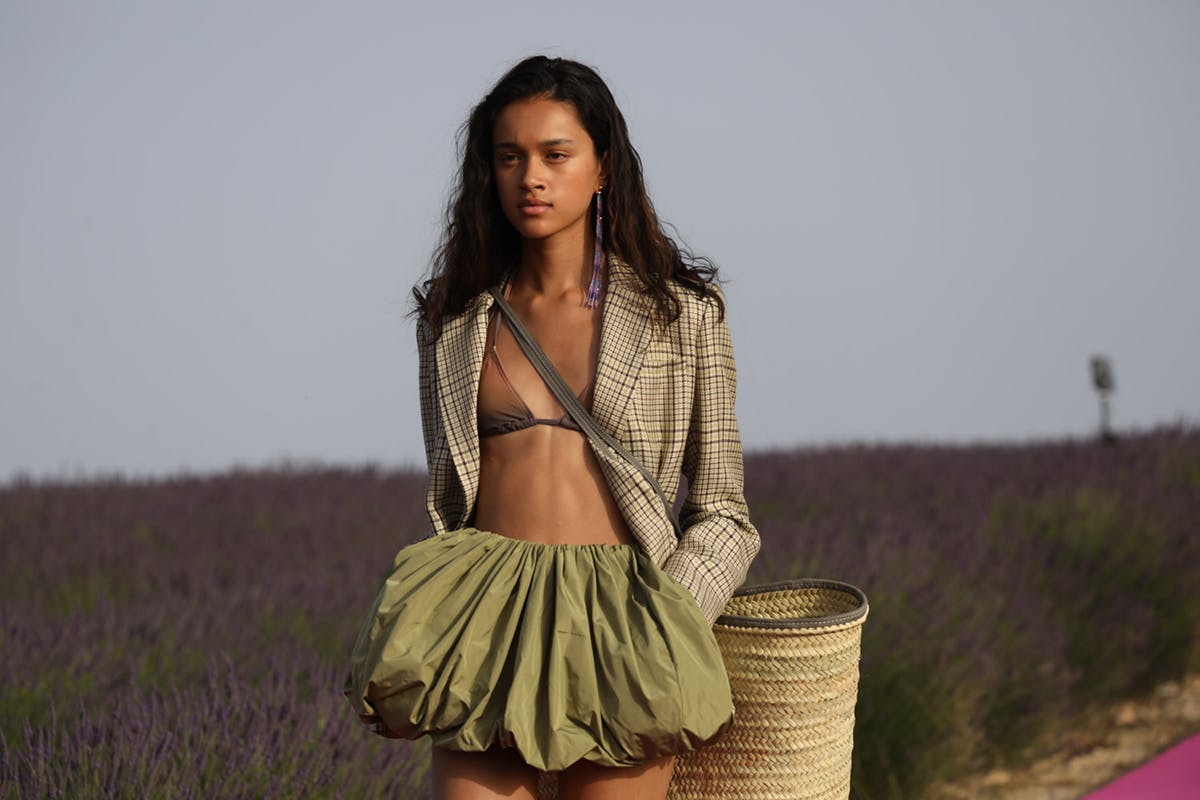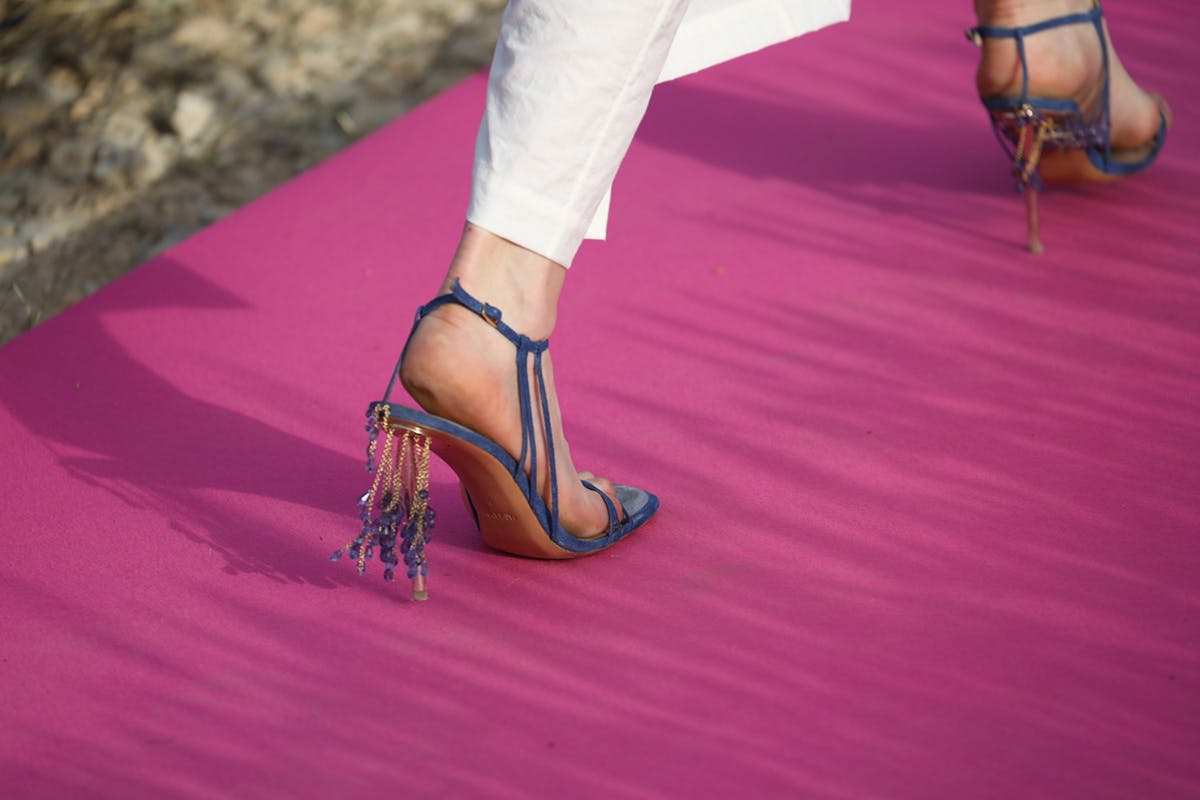 Lavender certainly figures into the new collection, softening a pair of work pants worn over field boots, and florals temper hard-wearing items like chore coats and parkas. His lavender fishnet-inspired side bags and bucket hats are primed to be street style fodder next season, as are statement pieces like glittery trousers and a plethora of paint graphic resort shirts.
Set to a soundtrack that included Georges Delerue's "Camile," Art of Noise's "Moments In Love," and Gabriel Yared's "Betty Et Zorg," Jacquemus melded together the uniform of the French countryside with a fresh, sensual attitude. It painted a picture of a boy from the country who once dreamed of his designs leading him to Paris. And now, it's brought him back home.