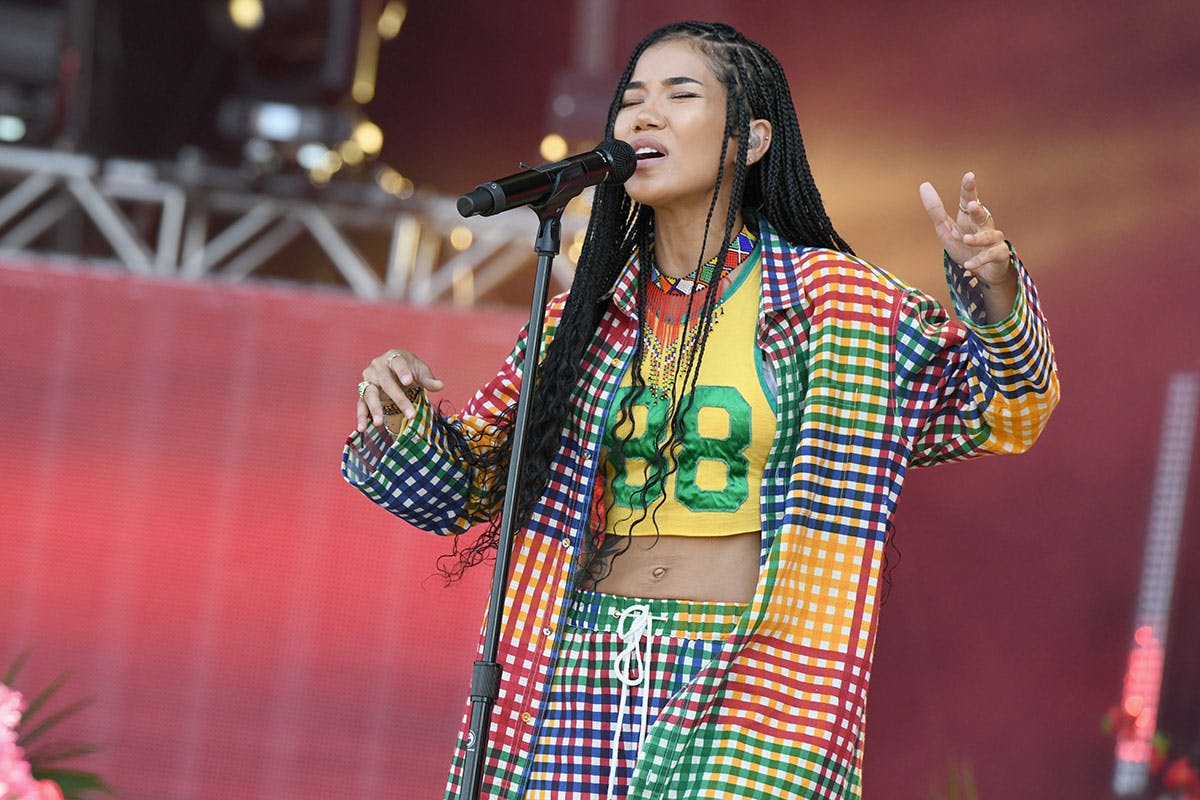 Jhené Aiko has finally gifted fans with her third studio album, the highly-anticipated Chilombo. Titled after her legal surname, Chilombo combines Aiko's classic R&B sensibilities with sound healing therapy, and fans are absolutely here for it.
The 20-track-heavy effort delivers the previously-released singles "Triggered (Freestyle)," "None of Your Concern," "PU$$Y Fairy (OTW)," and "Happiness Over Everything (H.O.E.)." As promised, the album features a heavy repertoire of hip-hop and R&B hitters, including Future, Miguel, Ab-Soul, Big Sean, H.E.R., Nas, John Legend, Ty Dolla $ign, and her father Dr. Chill.
This is one of Aiko's more experimental projects, which sees her mixing elements from meditation and healing sessions, with her ethereal R&B. Speaking to Billboard earlier this week, the singer explained, "Chilombo definitely has a lot more acoustic instruments because I wanted it to be music that you can feel. You can hear what the mic was picking up in the room. Everyone was playing actual instruments, [and] those resonate with you differently than digital. Chilombo is all of my projects that I put out prior to this combined. This is the baby — but it's the evolved version."
You can stream Jhené Aiko's new album below.
From all the recent Twitter reviews, it looks like Jhené Aiko fans are loving the new project. Many are vibing to Jhené's new sound, while others are catching feelings over her petty and poetic lyricism. Scroll down for some of the best reactions.
It's beautiful ?
I FELT THAT
Chilombo making us feel all kinds of ways