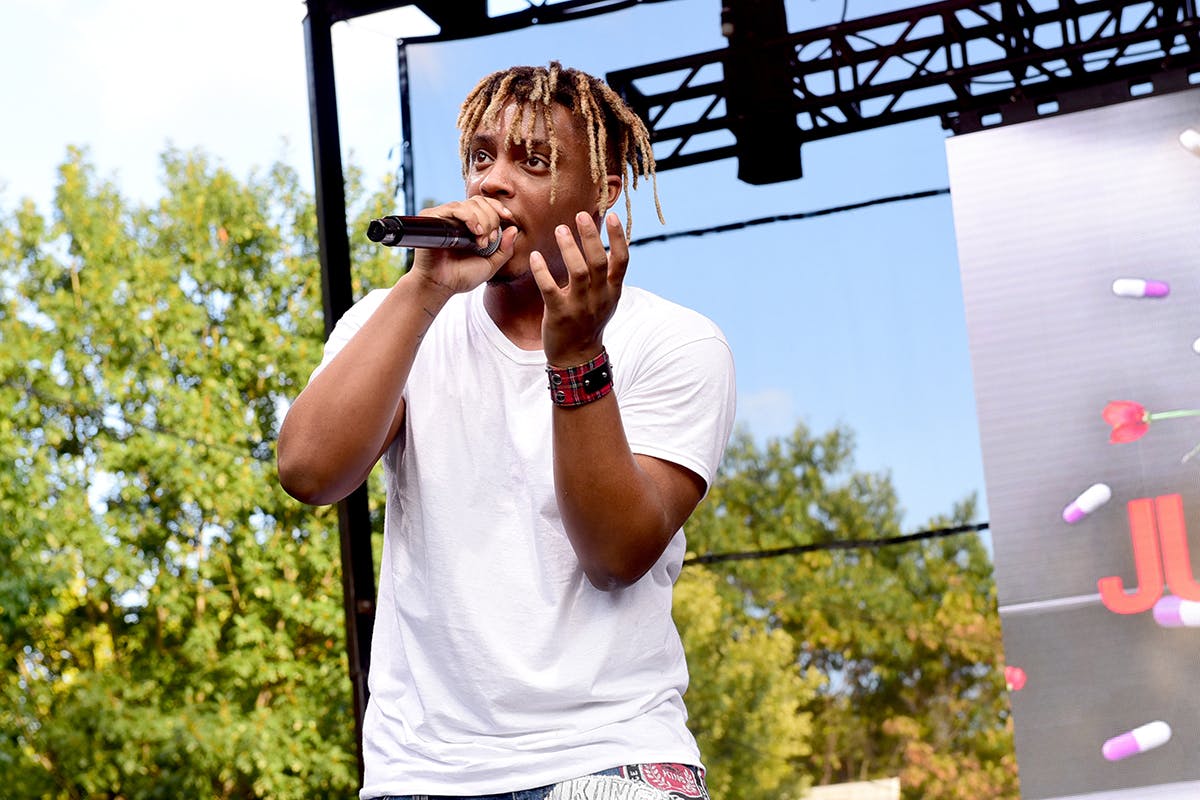 Juice WRLD's posthumous album, Legends Never Die, released just days ago, but fans of the late musician can look forward to more material. According to Lil Bibby, the CEO of Juice's label Grade A Productions, a collaboration with Frank Ocean might even be in the works.
"I don't think the albums are gonna stop," Bibby said during an interview with XXL. "There's plenty of music."
Bibby then dished on one of Juice WRLD's dream collaborations. "He would say Frank Ocean, so I gotta make that happen soon. I gotta get a Frank Ocean-Juice WRLD track," Bibby stated.
Prior to the release of Legends Never Die, Bibby mentioned wanting to get Ocean on Juice's album, as the late rapper previously admitted that Channel Orange changed his life.
In addition to more posthumous albums, Bibby also teased an upcoming Juice WRLD documentary during his XXL interview.
"We are working on a documentary. That's in the works. Be on the lookout for that. That will be coming out soon," Bibby said. "We started on it. So, you know, it might take a little time. [It will come out] some time next year. Or, later this year."
Press play below to hear Lil Bibby discuss potential Juice WRLD projects.