Whether you stand by the new Kanye or just miss the old Kanye, it's important to remember that we're still lucky to have a Kanye at all. 15 years have now passed since he released his first album on February 10, 2004, but at one point, we almost ended up in a world where Yeezus didn't record The College Dropout, or any of his other albums for that matter.
The year was 2002. Facebook was still but a glint in the eye of Mark Zuckerberg and no one took Kanye seriously as a rapper. On October 22, the future superstar left the studio after a long night producing songs for other artists, taking a drive that would forever change the music industry. From that moment onward, hip-hop culture would never be the same. In honor of its anniversary, we're taking a look at all of the ways that The College Dropout revolutionized the genre and the music industry at large.
Graduation Day
Speaking on the fateful car accident that nearly took his life that night, West later told Time Magazine that "Death is the best thing that can happen to a rapper." Fortunately for us, the "best thing that can happen to a rapper" didn't happen to Kanye, and while he recovered from reconstructive surgery in hospital, he wrote what would become his debut single, "Through the Wire."
Recorded with his mouth still wired shut, the lead track for The College Dropout not only proved that West had talent behind the mic, but it also positioned him as a triumphant underdog, one who was forced to overcome both physical adversity and a perceived lack of respect from his peers, too. This intriguing contradiction would later come to define Kanye's debut album and everything else that followed as well, even after The College Dropout went 3x platinum and received ten Grammy nominations.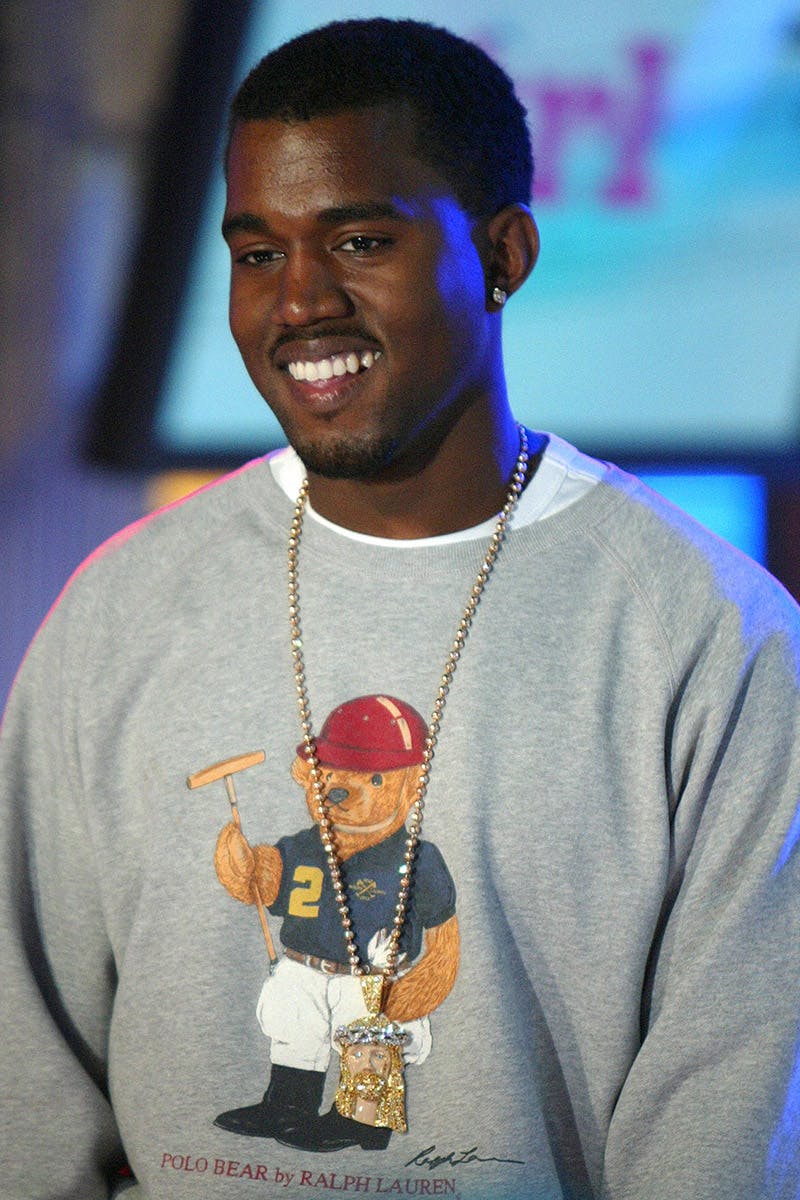 Albums that shift units at this magnitude tend to be game changers by default. Label bosses are keen to replicate the success of these projects and rising stars can't help but be influenced by platinum-selling records that help shape the zeitgeist. Because of this, it was always a given that Kanye's debut would make an impact, but in the days that followed its release on February 10, 2004, it was still near impossible to fully comprehend just how influential The College Dropout would become in the years that followed.
Part of this is due to the relative lack of fanfare that surrounded the project. Unlike any of his other releases, The College Dropout will forever remain unique simply because it was the first (and therefore, only) Kanye album to arrive without the ultralight levels of hype that have since become the norm. According to John Monopoly, his business partner at the time, Ye had "been gathering beats for years," quietly saving his best work for himself "with the intention of being a rapper." The accident simply gave him the time and freedom he needed to bring this vision to life.
Old School Spirit
Before he released The College Dropout, Kanye was the industry's go-to producer, incorporating classic soul samples into the work of artists like JAY-Z and Alicia Keys that would come to define the sound of Roc-A-Fella Records. But the impact of his style wouldn't fully make its mark though until Ye's own material hit the radio.
Across the 21 songs that comprise The College Dropout, 12 of them incorporated a total of 14 samples, channeling the likes of Luther Vandross and Chaka Khan. Aside from two co-production credits, Kanye single-handedly produced each of these tracks, shifting hip-hop towards a more organic sound that reignited interest in the power of the sample.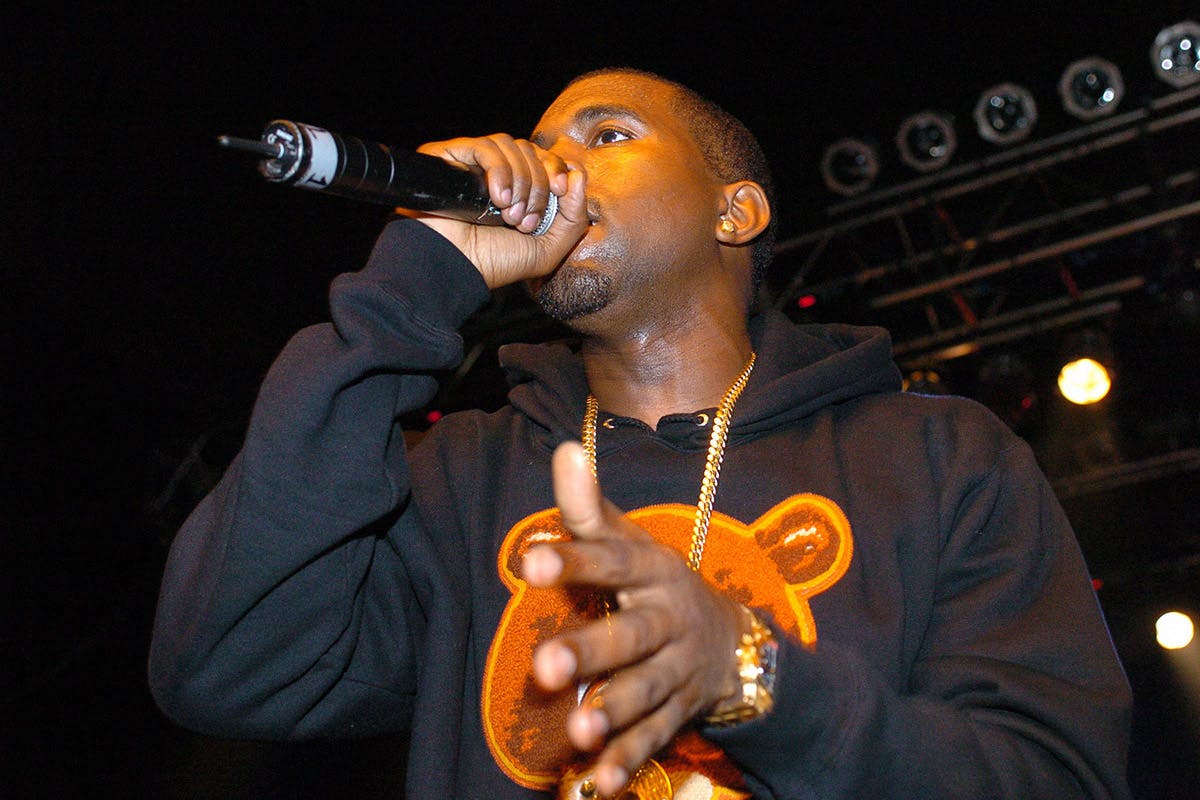 West wasn't the only producer to follow this blueprint, but the self-proclaimed God played a huge role in changing what people expected of mainstream rap music. By paying homage to iconic soul legends on tracks like "Slow Jamz," The College Dropout represented a bold new counterpoint to the digital production style that Timbaland had popularized in the early 2000s, and this in turn helped hip-hop evolve beyond the "Bling Era" lifestyle championed by artists like 50 Cent.
Never Let Us Down
In a world still dominated by these kind of materialistic rappers, it felt like there was no place for the exploration of issues like religion and family in mainstream hip-hop. Case in point: A number of labels reportedly rejected Kanye after he played them "Jesus Walks," something which they most likely lived to regret after the song went on to win the Grammy for Best Rap Song in 2005.
Kanye directly challenged this notion in the second verse of the song when he claimed: "They say you can rap about anything except for Jesus/ But if I talk about God my record won't get played, huh?" To see an artist simultaneously embrace and question their faith in such a public manner was practically unheard of back in 2004. Whether Christian beliefs hold value for you or not, the song still resonates because of how Kanye tapped into something more universal here, laying his soul bare in ways that cut through the bravado so commonly spouted by rappers at the time.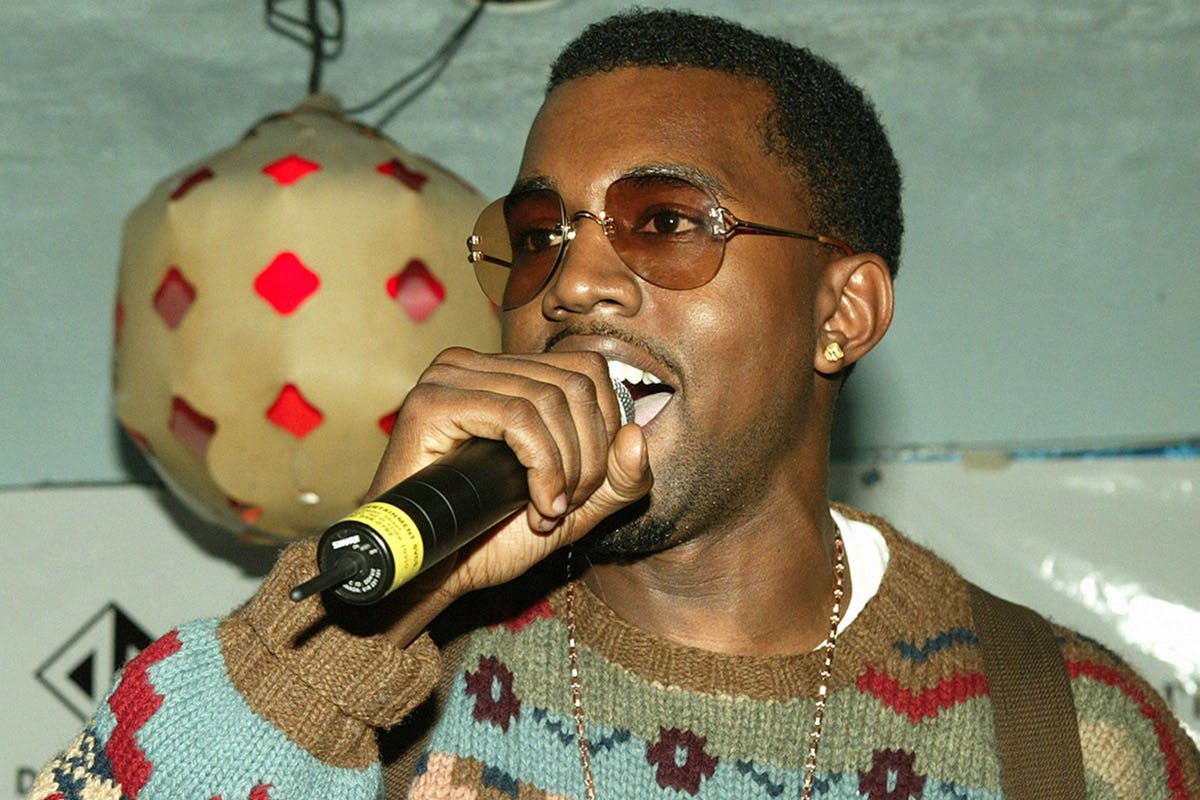 Issues of belief and faith weren't just exclusive to "Jesus Walks" either. Among all of the humorous skits and celebrations of weed, songs like "Never Let Me Down" also took time out to ponder some of the bigger questions too.
While JAY-Z brags on this deep cut about how he "snatched the charts," Kanye snatched our hearts, channeling the strength of his ancestors who fought during the Civil Rights Movement. Together with J.Ivy, his spoken word collaborator, Kanye found power in being emotionally honest here, something which would go on to inspire a whole new wave of hip-hop artists who sought to find common ground with their listeners rather than brag about the size of their stacks.
We Do Care
Guns, knives, crime... Kanye pushed these issues aside on his debut in favor of middle class themes like education, family, and religion, changing the rules of hip-hop by encouraging listeners to identify with him, rather than simply observe his life from afar. Even when he's incorporating Afrofuturist ideas into a song called "Spaceship," he still ended up talking mostly about the struggles he faced with his old manager at the Gap. The irony of this is that by relating to a wider audience in this way, Yeezy also became an outsider of sorts within the industry.
Plenty of collaborators lined up to work with West following the success of The College Dropout, but he still never really fit in, at least not during the 'Bling Era' of hip-hop, and that was down largely to his middle class background. Even the artwork for The College Dropout defied convention by drawing inspiration from a 16th century illustrations book, imbuing the project with a refined elegance rarely seen in the industry pre-Kanye.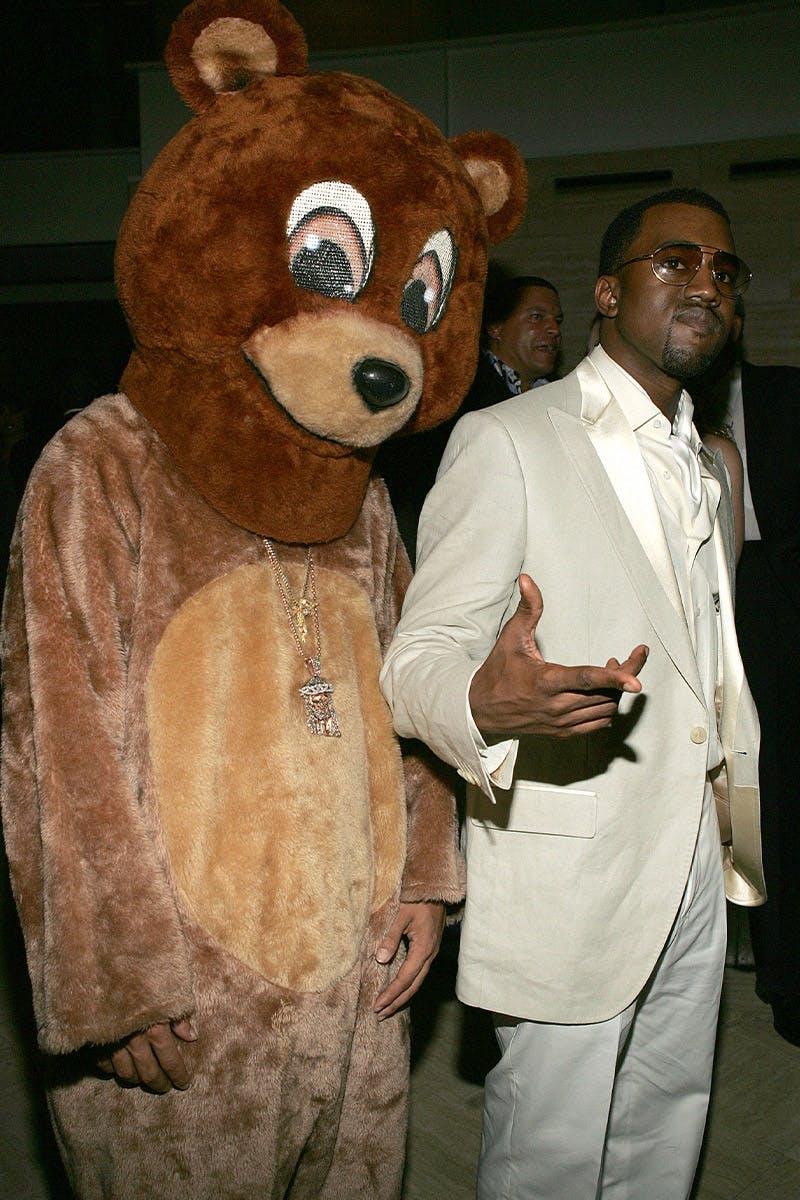 Kanye's swag didn't come from the streets. It came instead from an enduring, almost fanatical belief in himself, something which empowered him to craft a personal brand of storytelling that bridged the gap between what radio was playing and the socially conscious artists that began to rise in his wake. Whether he was rapping about the failings of America's education system on "School Spirit" or the perils of materialism in "All Falls Down," it was important to Kanye that the album reflected "whatever you've been through in the last week," and that's why it resonated with so many people, even beyond the usual hip-hop crowd.
Get Em All High
Following the release of The College Dropout, fellow Chicago rapper Common found a new audience for his socially conscious brand of rap, climbing the charts like never before, and it wasn't long before a number of spiritual successors joined him there too. Lupe Fiasco was an early example of those who drew inspiration from Kanye and other acolytes, such as Childish Gambino and Kendrick Lamar, also broke boundaries in the shadow of Mr. West.
Each of these stars have since become hugely successful in their own right, and each have also lauded Kanye for the benchmark he set early on, but few have attributed their success to him quite so directly as Chance the Rapper. Soon after he purchased The College Dropout for himself back in 2004, Chance immediately decided he wanted to become a rapper: "Kanye took me from a kid who listened to music to a kid who lived music."
However, it wasn't always clear whether Kanye's unique brand of rap would have staying power beyond The College Dropout, particularly when compared to the gangster rap artists who still rode high on the charts. The true test of this came three years later when Kanye released his third album, Graduation, on the same day as a new and highly anticipated record by 50 Cent. Both artists bragged that they'd come out on top and, at first, it wasn't easy to figure out who might win. But in the end, Graduation outsold Curtis by 266K copies in the first week, proving that the old guard were gradually being replaced by a new kind of hip-hop championed first and foremost by West.
While celebrating the tenth anniversary of his debut album, Kanye claimed that he's "still the same kid from Chicago, still dreaming out loud, still banging on the door." If we're being honest, The College Dropout isn't a perfect record, even if it does come close at times, but that's not even important anymore. What is important is that even now, Kanye is still breaking down doors as an artist, no matter how heavy they might seem, and it's all thanks to the album that he started recording fifteen years ago through the wire.