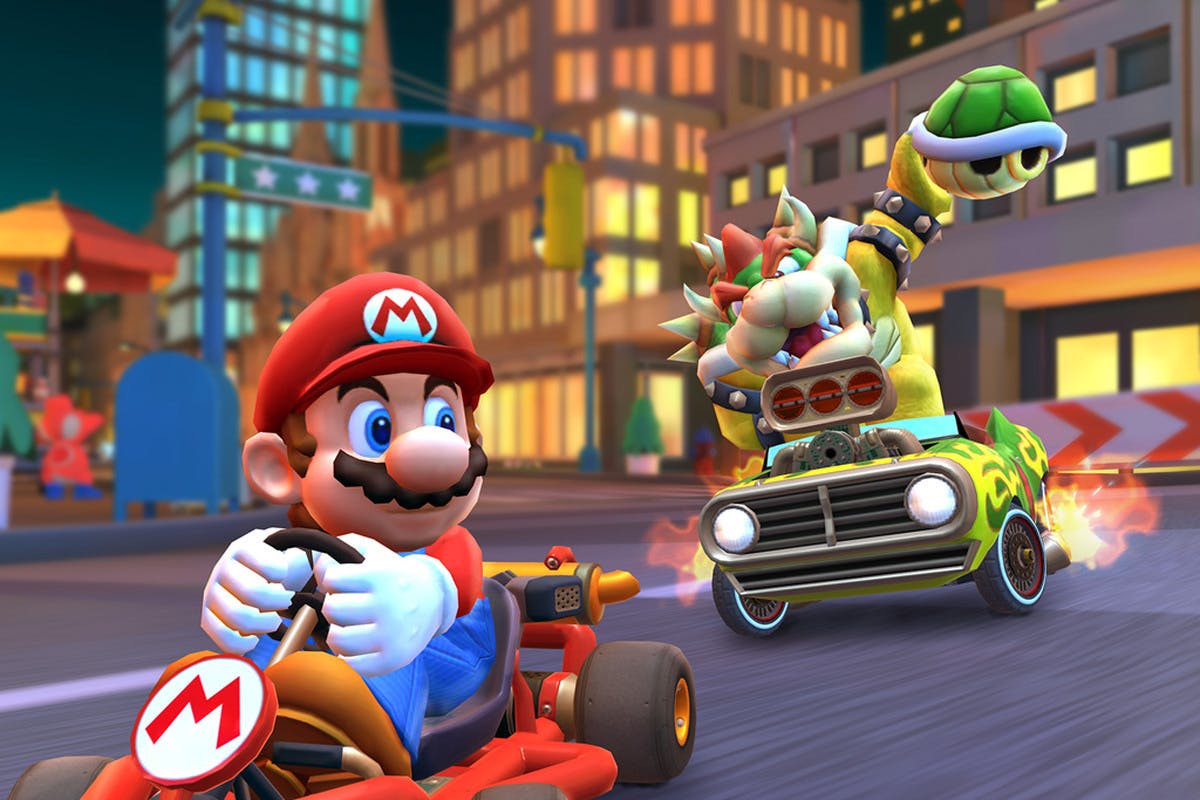 After releasing in September 2019, Mario Kart Tour is finally getting a multiplayer mode. Nintendo has announced that gamers will be able to compete against friends in the mobile racing game beginning March 8.
You can play with seven other players in Mario Kart Tour's multiplayer mode, opting to race against friends, gamers nearby, or players across the globe. And while custom races are available, such contests won't impact your grade in the world Mario Kart Tour rankings.
Nintendo points out that the action in Standard and Gold races will differ from day to day, as rules will change daily. Furthermore, the featured cup will rotate every 15 minutes.
iOS and Android users will be able to participate in Mario Kart Tour multiplayer action beginning this Sunday, March 8, at 11 p.m. EST.