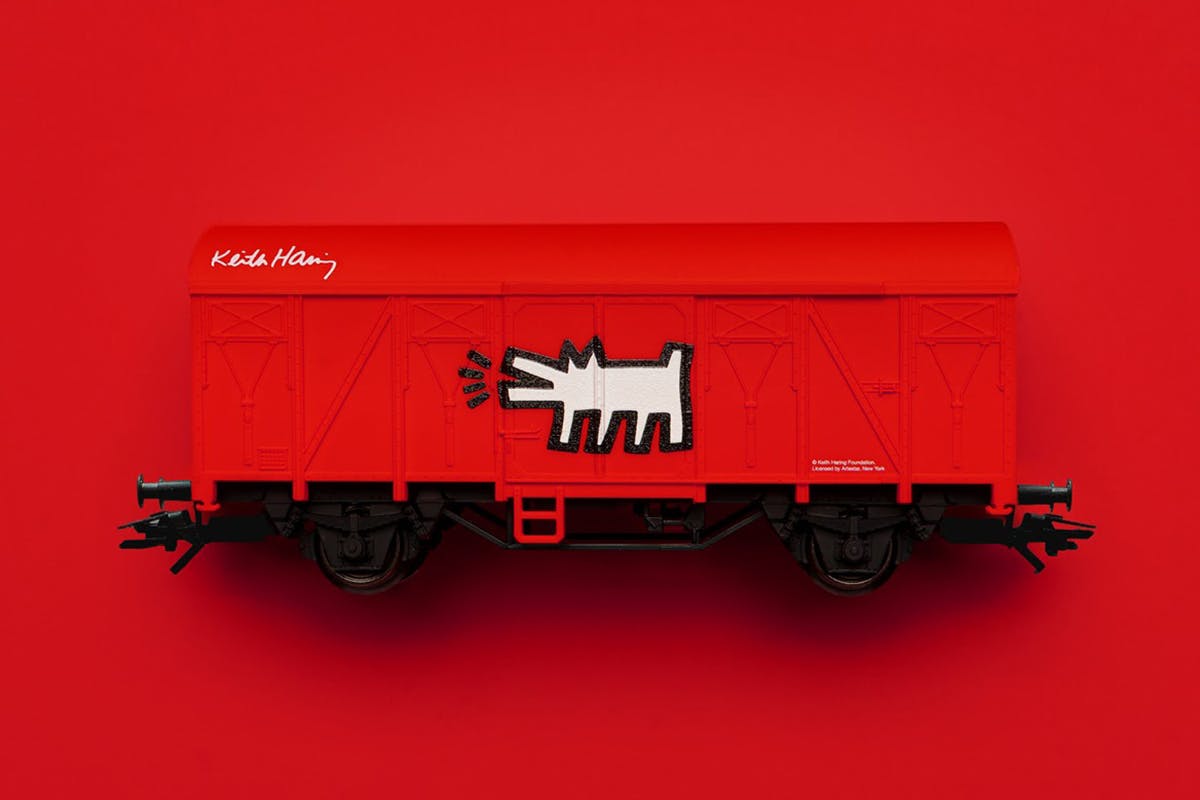 Founded in 1859, the German toy company Märklin has long been synonymous with high-quality toys that sit at the crux of form and function. They've been ahead of the curve, developing innovative technologies and paving the way for a fully digital model train system. So it only makes sense that their design sensibilities keep up as well. Enter: the Märklin Message Wagons, a series of signature train wagons inspired by artists, their work, and their values.
Märklin kicks off the series with a style inspired by Keith Haring, a luminary of the 1980s New York art scene. Haring emerged from the graffiti subculture in downtown New York with an instantly recognizable style that stars cut out figures and animals. While seemingly playful, much of his work had a political bent, and he used his art to speak out against homophobia and drug use as well as promote safe sex practices during the height of the AIDS epidemic.
Haring's work, specifically, helped stretch the idea of where and what a canvas could be. Art, much like a railway, spans time and space. Märklin, as a leader and constant innovator in its field, found inspiration in the artist. It seems only fitting that the brand tapped this legend to kick off the series.
The set comes complete with a custom box decorated in Haring's signature style, a certificate of authentication, a bio of the artist, and, of course, the model train. Haring's train comes in bright red and sports a message central to his work, "Art is for everybody," across the side.
The graphic effect of the boxes and the striking colorway is bound to freshen up a toy shelf, or any shelf for that matter.
Check out the new Märklin Message Wagons here.