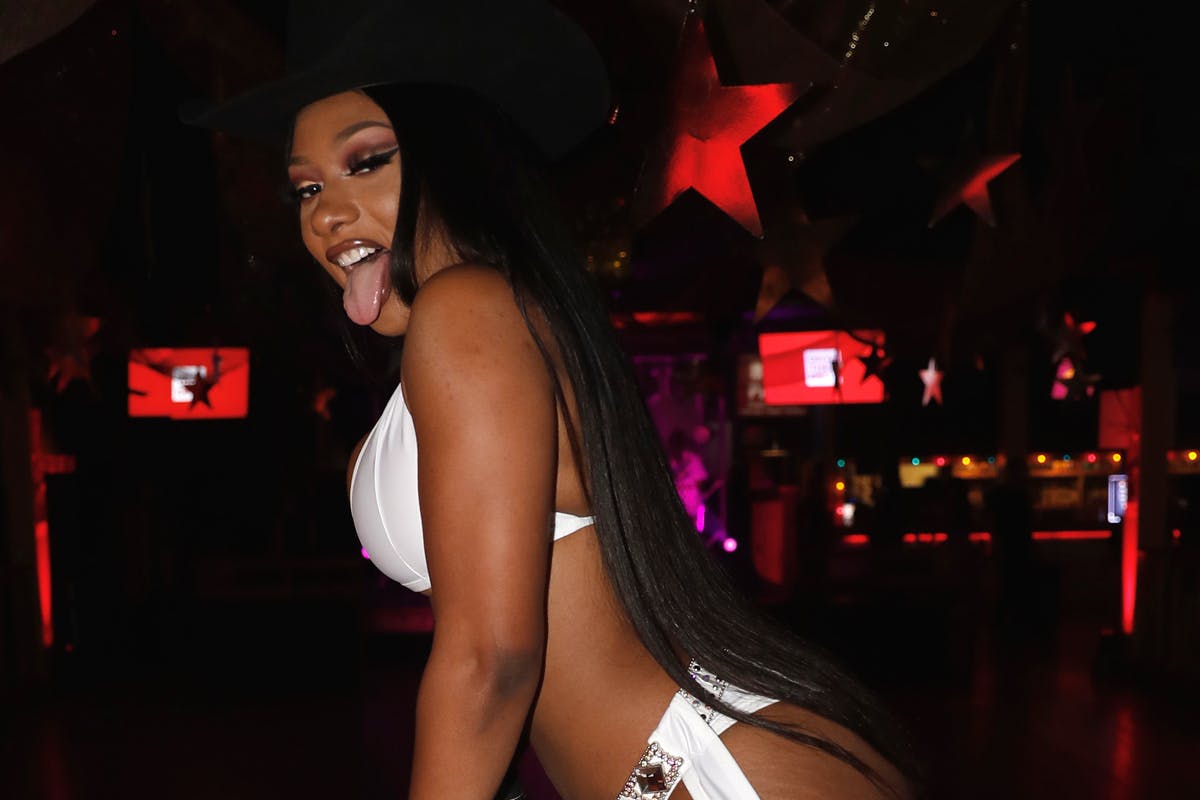 Megan Thee Stallion has dropped a teaser for the Hype Williams-directed film, Fever: Thee Movie, which you can watch below. Taking cues from Blaxploitation-style films like the album on which it is based, the film has been rated "x" due to its extremely graphic nature and features cameos from Da Baby and Juicy J.
There's no word yet on the release date, so stay tuned for more details as they emerge.
Hype Williams has, of course, directed such music videos as "Gold Digger" for Kanye West, and "Video Phone" for Beyoncé as well as videos for Future, Nicki Minaj, and Tupac. His signature fish-eye lens was employed for "Gimme Some More" by Busta Rhymes and "The Rain (Supa Dupa Fly)" by Missy Elliott.
Megan Thee Stallion dropped her debut project, Fever, in May. Read our review here.