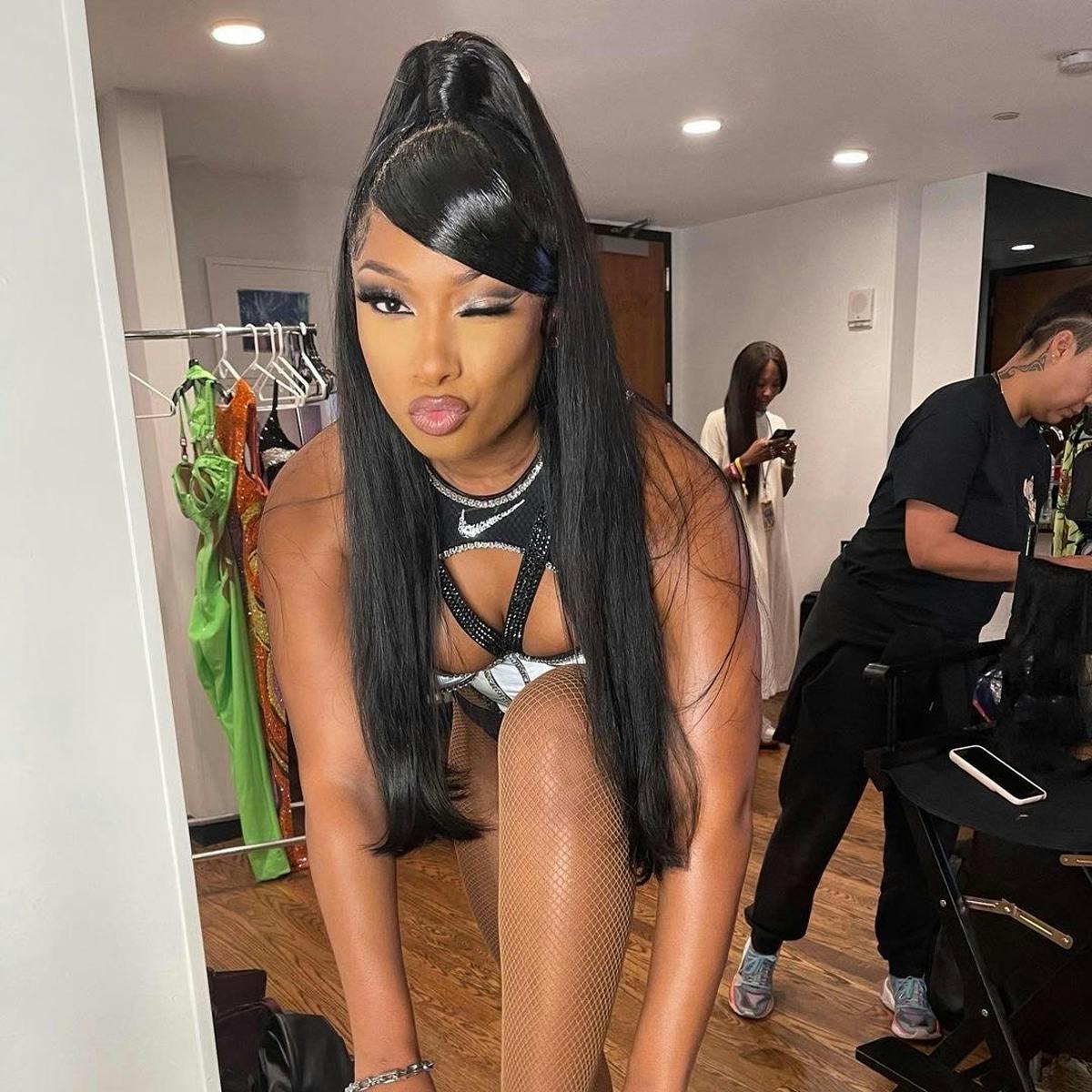 This article was published on April 19 and updated on April 22
Highsnobiety aims to provide our readers with the latest updates in the fashion world. However, we cannot verify the reliability of any unauthorized leaks or rumors unless this information is provided directly by the brands themselves.
Leave it to the hot girl herself, Megan Thee Stallion, to heat Coachella 2022, debuting a new fire song and potential Swoosh x Hot Girl collaboration during the Californian music festival's first weekend.
On April 19, Megan Thee Stallion posted a video on Instagram, providing another snippet of the unreleased "Plan B" song she performed at Coachella.
In addition to the usual Stallion twerk, the video offered a peek at her latest Hot Girl 'fit — better yet, a rumored Nike collaboration, including a co-branded tee and shorts.
The speculated Megan Thee Stallion x Nike tee consisted of a Swoosh-Houston Hottie mashup, featuring Megan's animated tongue-out mouth symbol from her Suga album cover and Nike's logo embroidered by artist Samantha Saavedra.
Then, Megan's "Ahh!" catchphrase — or catch-sound, I should say — gives the tee the Hot Girl stamp of approval.
In the video, Megan The Stallion also wore a pair of black shorty shorts with the same mouth symbol.
Though the Megan Thee Stallion's pieces were custom made from a Nike-hosted event at Coachella, it wouldn't be surprising if a Nike x Hottie collab actually happened. After all, Megan has been in the Swoosh fam since September 2021.
Since then, she's provided tips for maintaining the famous Megan knees and preserving her unapologetic confidence via Nike's Training Club. She even became one of the brand's Yardrunners before graduating in December 2021.
Even before their partnership, our recent FRONTPAGE hottie appeared in Yoon Ahn's AMBUSH x Nike campaign for the Nike Dunk High "Flash Lime" rollout.
Nike and Megan Thee Stallion's relationship seems to be only growing, with all roads leading towards a rumored collaboration.
Nike knows when to strike while the iron is hot with rising talent. And, what better way to bring the heat than with a collab with Thee Hot Girl?