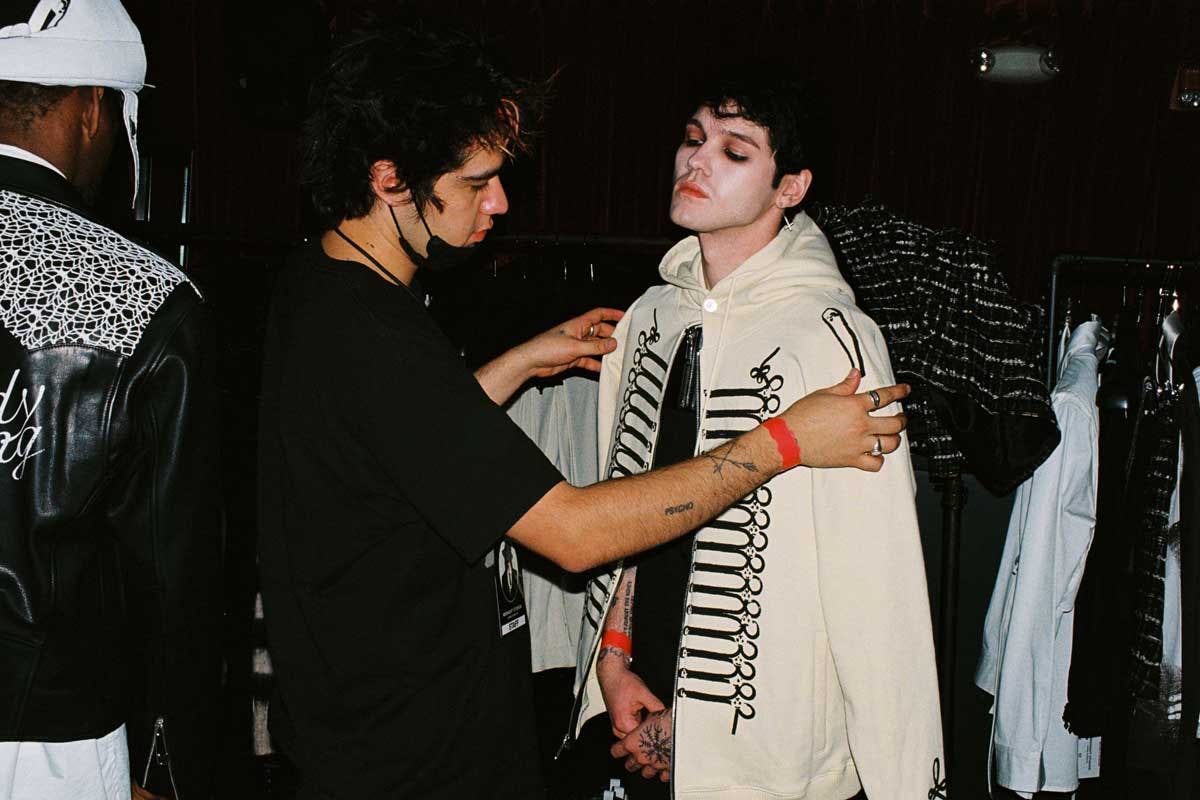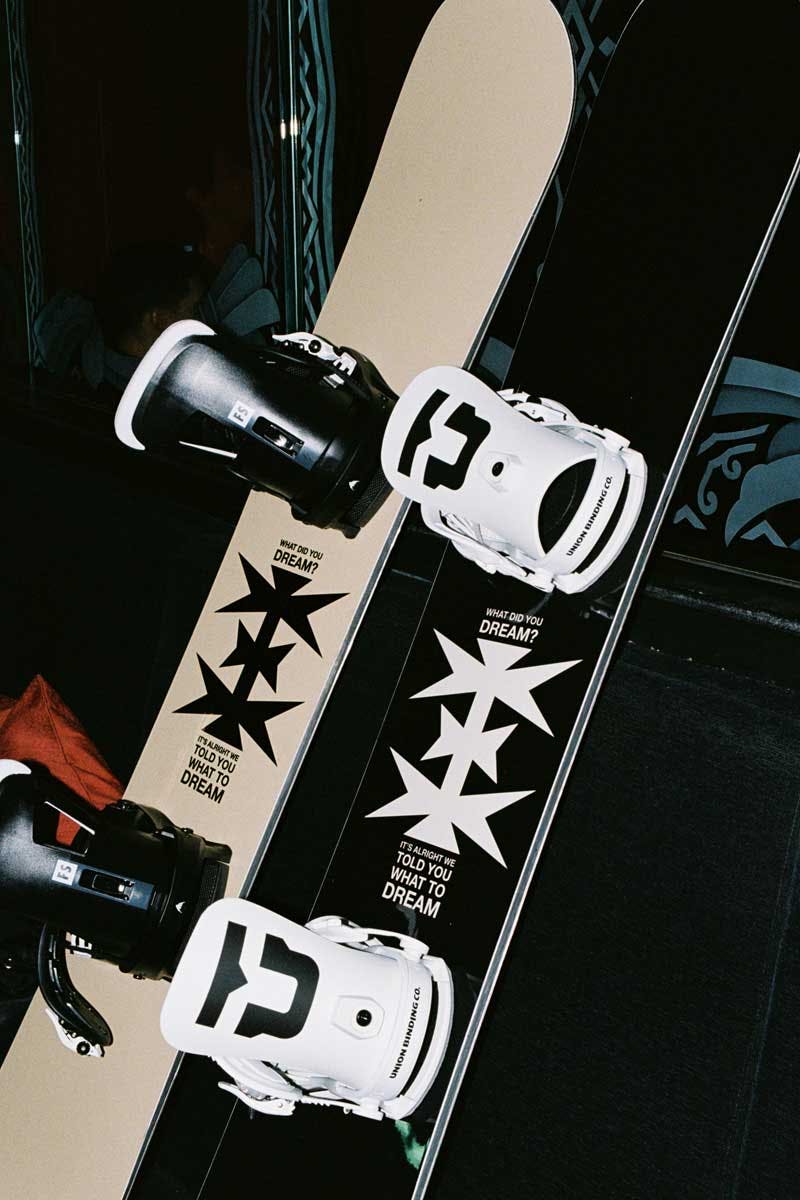 Two years are a long time for any designer to keep away from the industry's churn and burn but Shane Gonzales wasn't exactly twiddling his thumbs. The Midnight Studios founder devoted himself to the rebirth of his brand, using the success of one-off projects and his Midnight Rave parties as a launch pad to hurl his brand back on stage.
"I've never felt more ready than I do now," Gonzales told Highsnobiety about Midnight Studios' "Season 0 + Season 1" runway show, held in Los Angeles on February 10. "The last two years, I've focused on rebuilding the collections to blend ready-to-wear items with more avant-garde ideas that feel fit for a show."
"I really want this reincarnation of Midnight Studios to be for everyone. There is such a large presence of genderless design between the two collections, for any time, anyone, any place."
As you can tell, Gonzales' plans are nothing if not enterprising. He's biting off as much as he can chew, if not more, in his zeal to do his imagination justice.
For instance, the show comprised "Season 0" and "Season 1," representative of Spring/Summer 2022 and Fall/Winter 2022, respectively.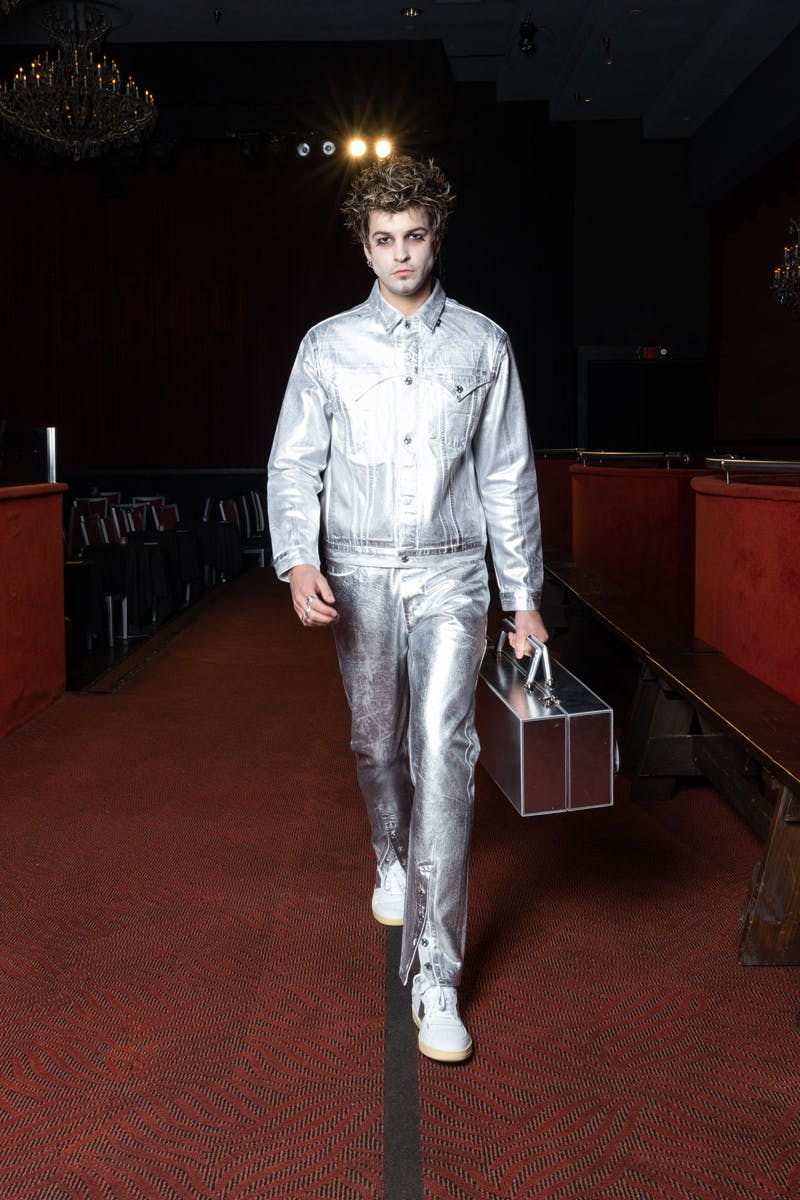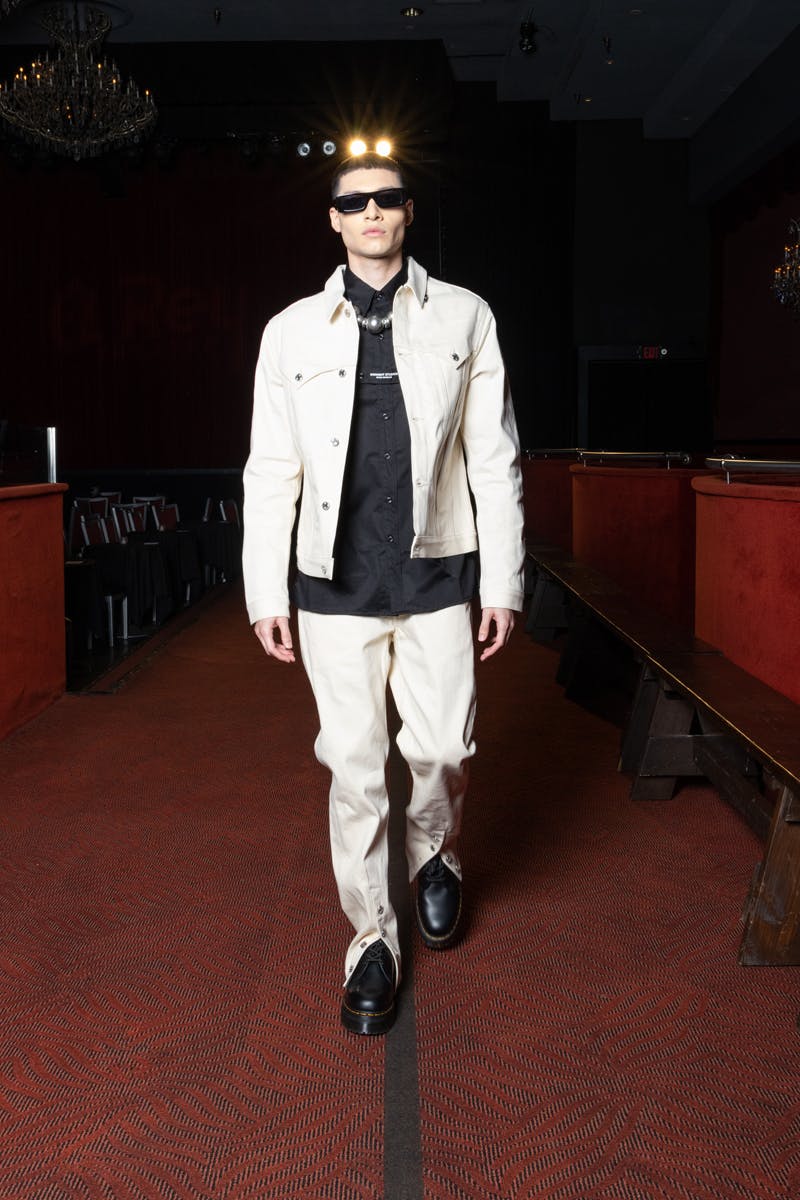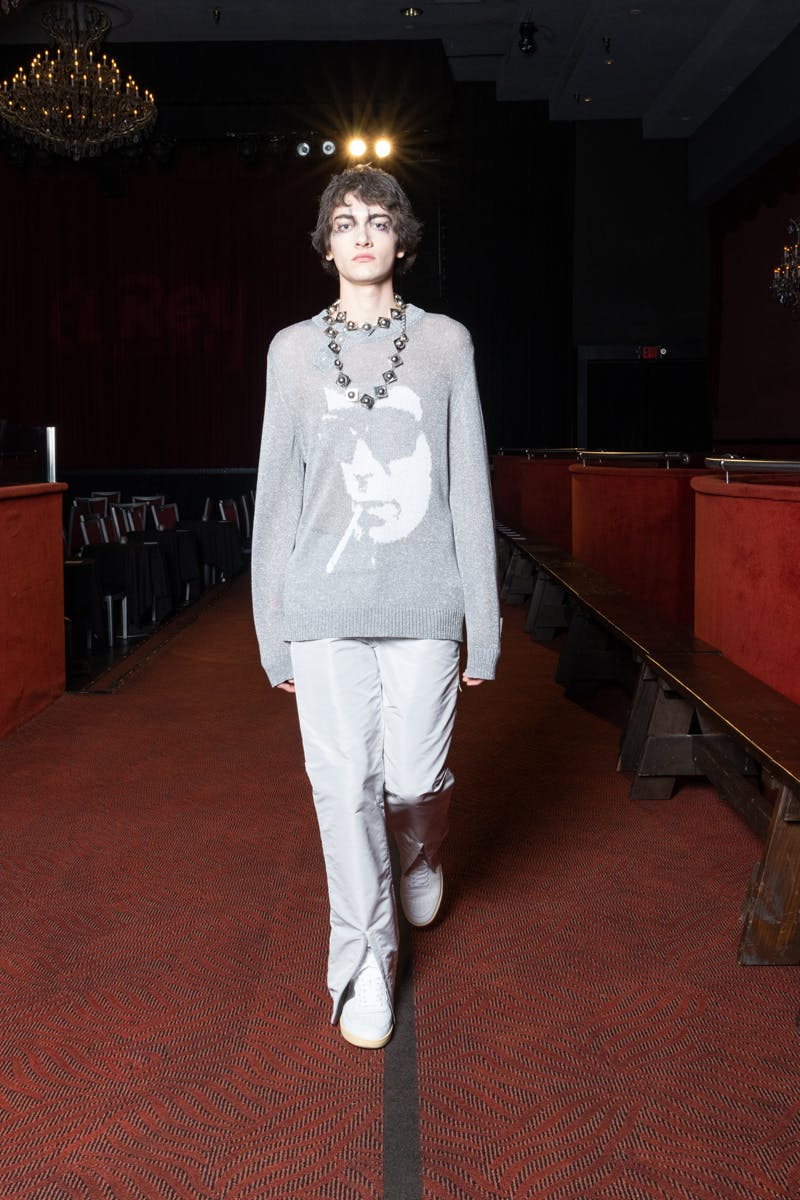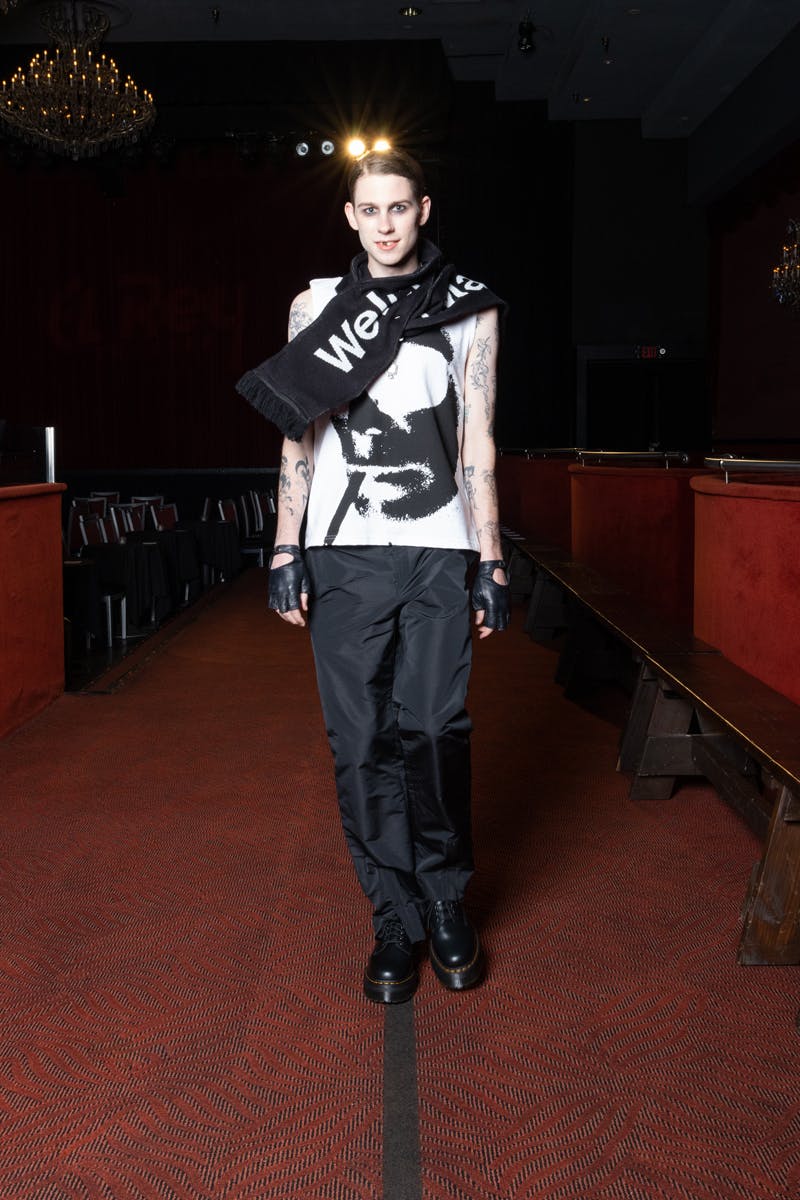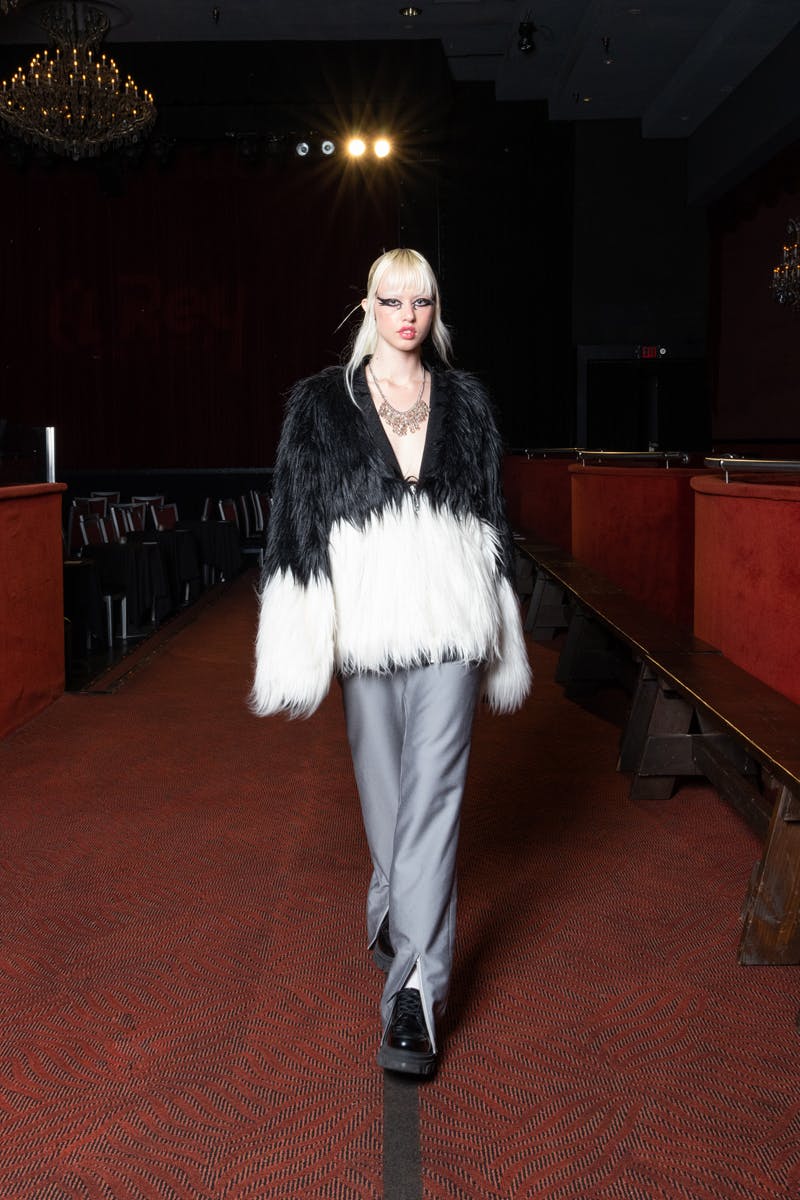 Rather than skip SS22, which most brands revealed last year, Gonzales opted to show and then launch the line as a kind of see-now-buy-now initiative. Season 0 will hit Midnight Studios' website on February 17, followed by a series of intermittent drops that explore Gonzales' creative side and, eventually, Season 1 later this year.
The actual apparel shouldn't be unfamiliar to longtime Midnight Studios followers but Gonzales has used his time off to dive deeper into fabrication and expand his design ethos. Exclusive buttons, hidden stash pockets, upgraded hardware, and bespoke denim treatments speak to Midnight Studios' elevated craft.
Of course, it wouldn't be Midnight Studios if Gonzales didn't infuse the garments with musical inspiration: Season 0, "Welcome to the Machine," is a Pink Floyd nod while Season 1 is inspired by Gonzales' longtime idol, Lou Reed, and his Velvet Underground.
However, Gonzales isn't content to simply print a salute to a band on a T-shirt and call it a day. The new Midnight Studios uses both clear homage and oblique reference to drive its points home, blending together Gonzales' personal taste, cultural influences, and even emotions into the resulting collections.
"I'm excited to introduce a more minimal design approach that focuses more on detail," he said. "Taking the attention off of graphics for once, and shifting it to fit, fabric and functionality is something new for us."
"We're most excited about the Boombox Trunks, denim program, and introduction of tailoring. This has all been two-three years in the making; we've gone through endless trial and error to bring these designs to life and they're finally ready."
A crowd of friends and fans — including famous admirers like Ty Dolla $ign and G-Eazy — attended the Midnight Studios show in Los Angeles, indicative of the overwhelming reaction Gonzales received upon the news of his label's revival.
"I was nervous after taking a two year hiatus from the brand to re-enter the fashion world, but I felt very welcomed upon the announcement," Gonzales continued. "The response has been amazing from the Midnight Studios fanbase as well as friends and family."
"I was very in my head about the modern day attention span to a brand like ours and the idea that disappearing for more than a week leads people to forget about you. This wasn't the case: I constantly received messages and comments to come back. It's very heartwarming and I hope I'm here to stay now."
That doesn't mean that Gonzales is content to remain in LA, though: he was keen to kick things off in his hometown but he's planning to take Midnight Studios international, both for the sake of necessity and to reflect his growing ambitions.
"I'm eager to get the brand back to Paris, for the sake of working once again with our favorite retailers across the globe," continued Gonzales. "We're hoping to arrive with a bang next season."