In 1963, a chemist by the name of Albert Pennings happened upon the discovery of Dyneema: a featherweight, tent-like fabric said to be as strong as steel and more abrasion-resistant than Kevlar. You'll find it in NYPD bullet-proof vests, sailboat rigging lines, and mod-con backpacks aimed at grizzled outdoor types. To say it's tough stuff is an understatement — think along the lines of Brock Lesnar in material form.
Just before the pandemic began, footwear industry veterans and endurance runners Willamina and Nick Martire found themselves looking for a sustainably-sound running shoe capable of withstanding hell on the trail. Seeing little out there, naturally, they set about making it themselves. Thus, norda was born.
The bio-based Dyneema upper attached to a Vibram mid-sole is the secret sauce that sets their work apart from anything else on the market. According to the pair, it's the most high-performance running shoe ever engineered.
"When you first sit inside a Lamborghini, it feels almost like a shell, and you're thinking, 'what? I don't get it,'" explains Willa. "It's so light and minimal, which is the same feeling as lacing up a pair of nordas." The race car comparison is a good one in more ways than one: "You got to learn how to drive it a little bit," continues Nick. "But once you do — oh man! You can see the community is freaking out because they've never been served anything like it."
I first came across the brand at last year's UTMB — the world's most unforgiving race and essentially the Eurovision Contest of GORP — where I spied them on the feet of various runners and editors. When my good friend Ivan from Russian outdoor institution TECHUNTER magazine sauntered into the hotel lobby wearing some 001's with oversized Yohji Yamamoto shorts, I couldn't help but literally ask him, "What are those?" Sure, the shoes might be packing more technology than a nuclear submarine, but when it all boils down to it, they are also bloody beautiful to look at.
As a casual runner who enjoys a good drink and way too much junk food, pulling on my 001's to the gym for the first time could be considered the equivalent of a Fortnite gamer loading up Battle Royale on some kind of IBM supercomputer. But alas, we move.
The first thing I notice is the stability the shoe offers — the heel is solid, almost like a posture corrector. Jogging briskly it's like hopping on clouds, but they really come into their own once the pace is cranked up. The sole grip and ground feel are like nothing I've ever experienced before — it's almost akin to a second skin. Even going at level 11, at no point do I feel I'm about to fall off and break my legs. It goes a long way to keeping steady splits. In the end, I still fall a bit short of the sub 23 minute 5K time I've been aiming for recently, but hey, let's remember they're shoes, not miracle workers.
"We currently have a bunch of tester runners easily surpassing the 800-kilometer mark in them," explains Willamina. That's some going when you consider most running shoes are built to last around 600 kilometers at the absolute limit.
Where I am but an unabashed fitness dilettante, Patrick Stangbye just might be one of the gnarliest endurance runners in the game today. Combining his love for the outdoors with a taste for high fashion, you've no doubt come across the Norwegian's work as part of the influential Hiking Patrol. This is a guy who'll clock up over 100km on an easy week.
"norda 001 has been the tool of my summer," he tells me over e-mail. "From morning commutes through the city onto trails, to peak bagging during my vacation on the West Coast. The 001 has been comfortable and cushioned, yet responsive and grippy. No matter the run, it always felt like the right choice."
If the 001 is the shotgun, then the newly launched norda™ 001 G+® Spike is the big rocket launcher. You know a crep means business when it comes with a disclaimer not to be worn indoors, lest you're intent on damaging someone's carpet. Nick tells me it's been two years in the making and is the first shoe to be lined with a Graphene membrane, the world's strongest and most conductive natural material. If you were tasked with running the Appalachian Trail in perpetual bad weather, these would be the kind of beasts you'd cop.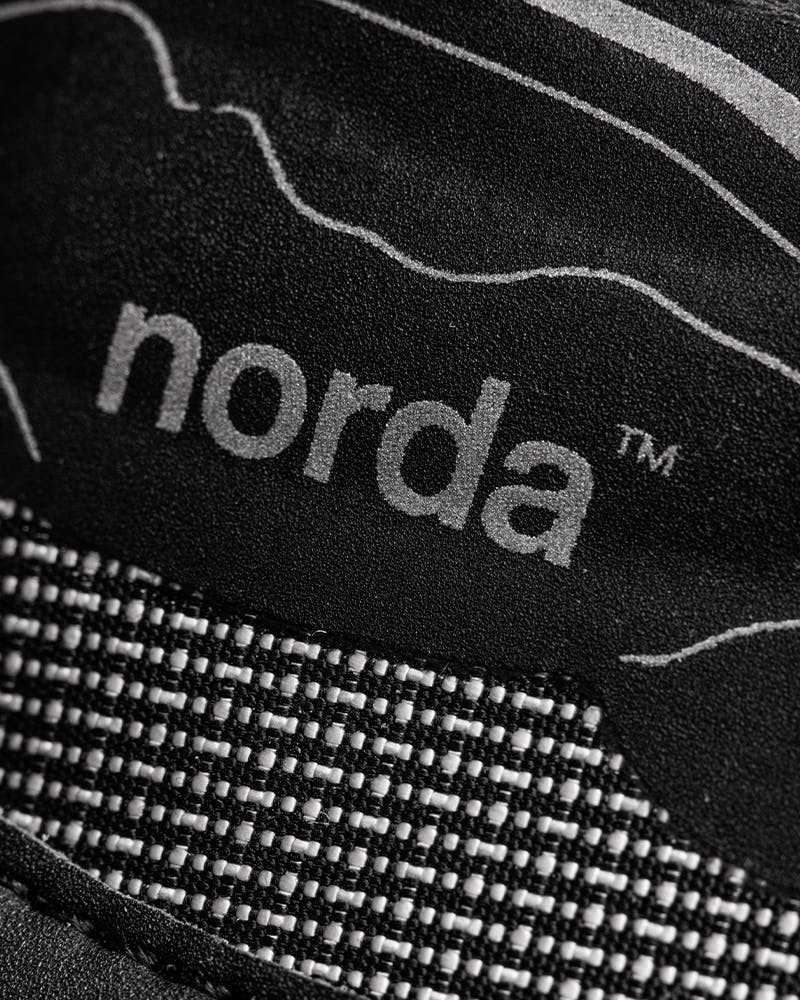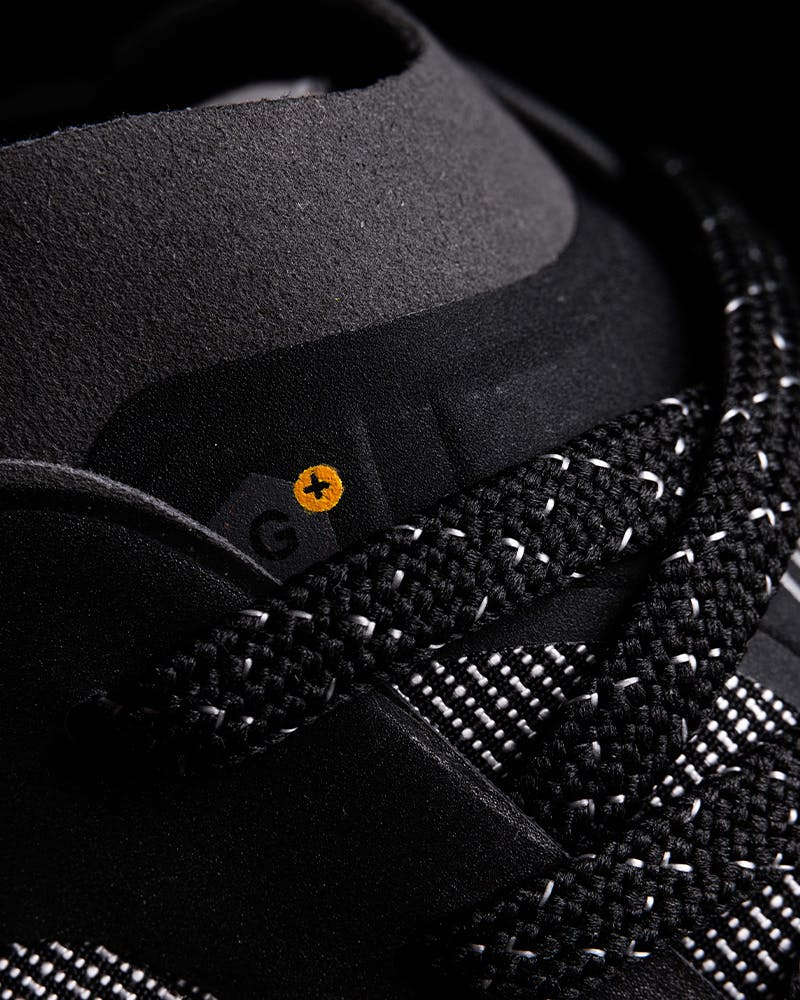 There's a paradox of choice with running shoes these days, but there aren't many brands out there mixing aesthetics and performance anywhere near as well as norda. It's a project that comes from a good place — two people crafting a product that, when it boils down to it, they know can make a positive difference in people's lives. Right now it remains something of a best-kept secret, but like the Ons and HOKAs of this world, it won't be long before they break out among not only wider running circles, but the cool kids, too. The future is here, and in it, we all wear Dyneema sneakers.
The norda™ 001 is available now from the Highsnobiety Shop.