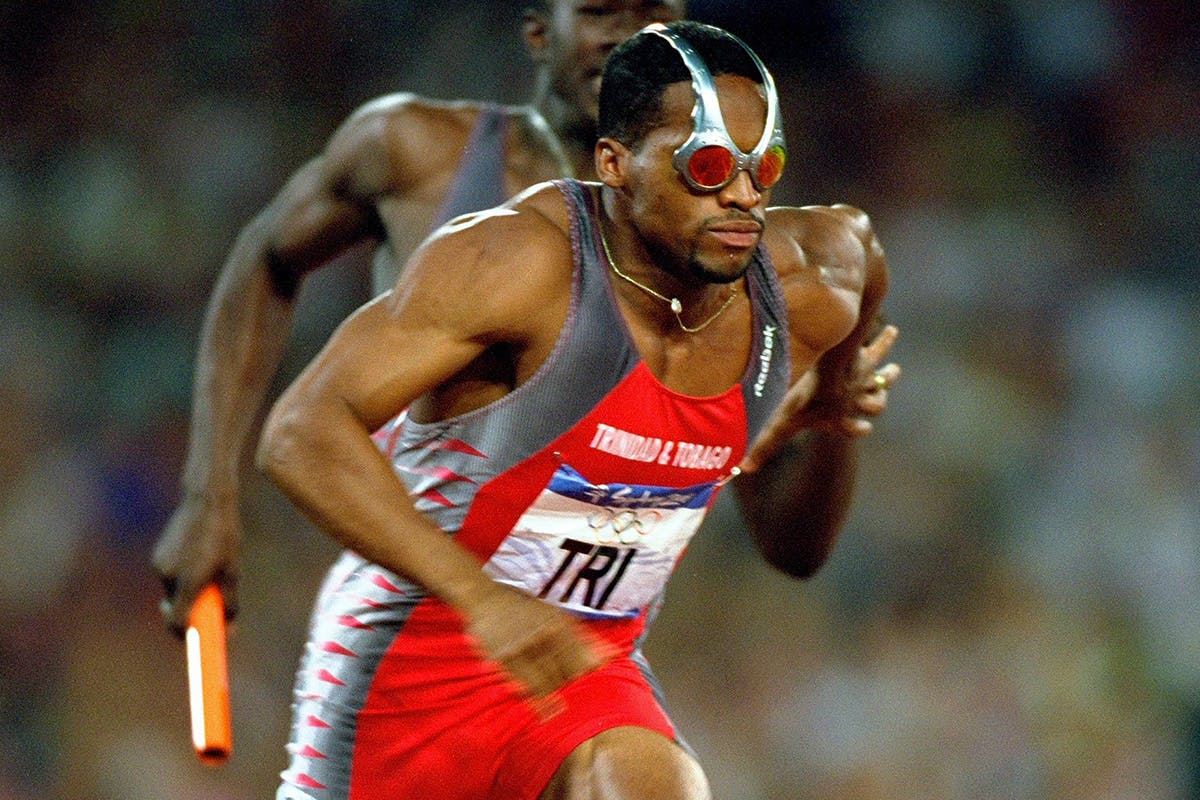 Oakley is bringing back perhaps its most outrageous sunglasses model, the aptly-named OVERTHETOP. 20 years after its original release, the shades are just as head-turning and even a bit more eccentric this time around.
Oakley first unveiled the spectacular shades at the 2000 Sydney Summer Olympics, when popular sprinter Ato Boldon – known for his bold eyewear on the track – rocked the OVERTHETOP in the Men's 100 meters. Photos of Boldon wearing the unusual eyewear made headlines and quickly became one of the Games' most memorable images and one of the brand's most disruptive moments. The futuristic eyewear found fame thanks to its unusual ergonomic design, which sees the frames sculpted over the dome of the head rather than traditional arms that sit on the ears. It challenged what sports sunglasses could look like in 2000, and continues to push the envelop today.
This rerelease marks the 20th anniversary of OVERTHETOP's debut and comes during what would have been the 2020 Summer Games. This time around, the eccentric frames return with a fittingly extravagant finish, fading from aged gold to silver and bronze. The gradient color scheme, dubbed "Precious Mettle," is "in recognition of the Games that didn't happen and pays tribute to those who have the mettle to push through and overcome adversity," Oakley says.
Oakley Precious Mettle OVERTHETOP launches Friday, August 7, at 9AM PST exclusively on Oakley.com.