Japan has no shortage of clever companies eager to upcycle old garms or reshape a timeless silhouette with cutting-edge craftsmanship. OLD PARK is the best of both worlds, drawing from founder Kiminori Nakamura's experience in vintage apparel to transform unwanted items into coveted one-offs. Each of the brand's seasonal drops is peppered by infrequent exclusives for each of OLD PARK's Japanese stockists. The latest delivery reshapes old-school outdoor items into a series of rider's jacket-inspired items.
This is an extension of OLD PARK's fascination with timeless Americana, frequently manifesting shorts from sweaters and vintage jeans recut with contrast piping and slit hems. Unmistakable silhouettes wholly transformed by unexpected application, as rock band merch grows flannel sleeves and the shirt remnants are pieced into jogger pants.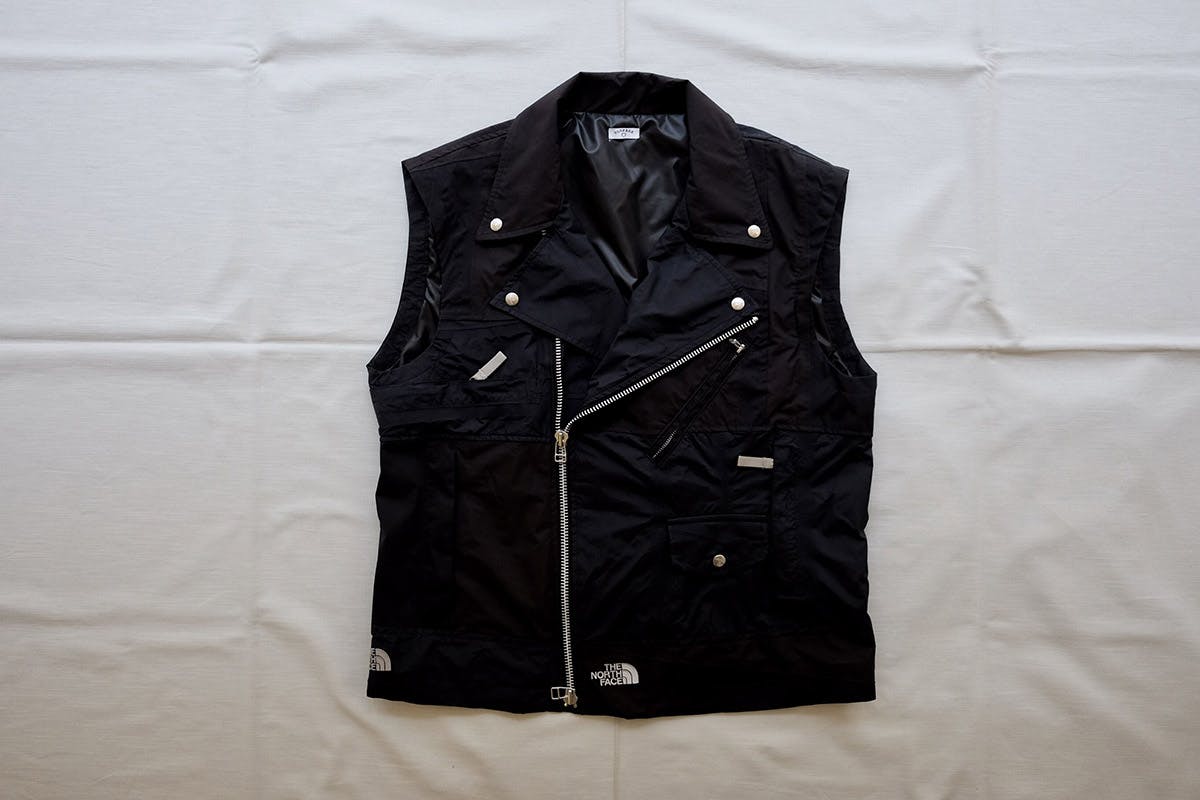 For its latest experiment, OLD PARK has snipped Patagonia apparel and The North Face sweaters to pieces, painstakingly sewing the scraps into the shape of fully-lined double rider's vests and a jacket. Because these are all unique garments crafted from disparate tatters, the panels are intentionally imprecise, though the resulting outerwear boasts fairly well-matched hues (i.e. one vest is tonally blue, another red).
The vests are all cut a little relaxed to make them especially suitable for summer, retaining the original Patagonia and TNF tags for additional graphic hits. These mingle with shiny silver zippers and OLD PARK-branded snap buttons, creating a playful contrast against the original technical textiles and the rugged appearance. Meanwhile, the rider's jacket is comparatively slouchier, cut from fleece TNF sweaters that are especially at odds with the glistening hardware.
All of the OLD PARK items can be purchased via proxy from stores like Buffalo Fukuoka and even TAKAHIROMIYASHITATheSoloist.'s Kanazawa store, but the pieces tend to sell out snappily as they're merely one-of-ones.