Ever fretted about not getting your eight hours of sleep? Atlanta-based multi-disciplinary artist OseanWorld is only getting two. I guess that's what it takes to straddle music, digital art, anime, gaming, and everything in between.
Clearly, it's working, though. At only 19 years old, OseanWorld has already caught the attention of Kanye West, Mowalola, and Offset.
But when it comes to collaborations, Osean is determined to work with collaborators that actually enable him to extend his expression into new mediums he couldn't tackle alone.
Enter Realm, a new metaverse company that launched to the public at NFT.NYC 2022.
Realm's core mission is make metaverse experiences approachable to all. They enable artists like OseanWorld to fully expand their art in an interactive experience without limits, free from financial barriers.
Without Realm, NU RADIO would only exist in audio form.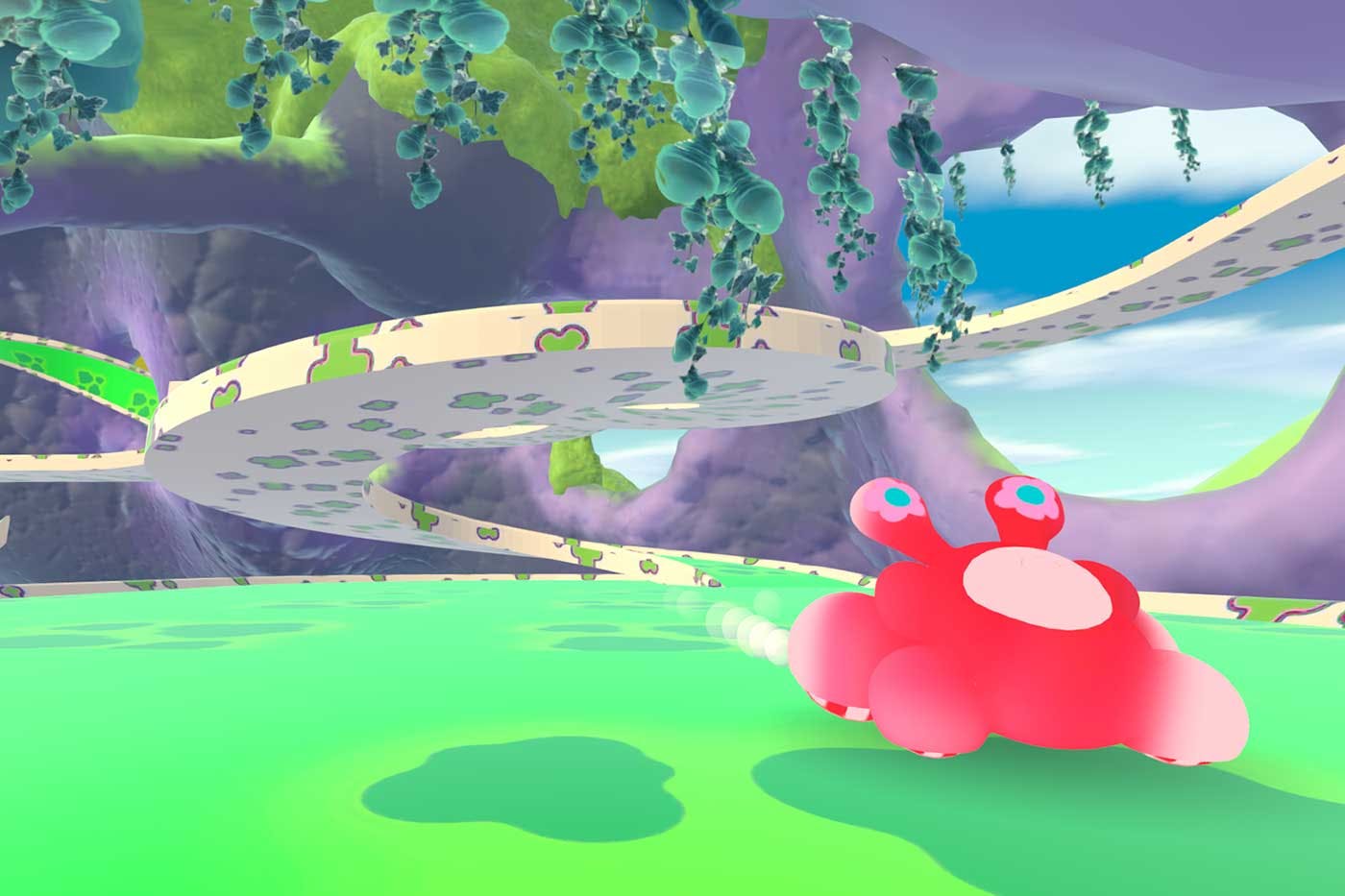 NU RADIO began life as a mixtape that launched in November 2021 as a showcase for digital-first artists like Yameii Online, a vocaloid artist that OseanWorld co-created with fellow artist Deko.
But with the help of Realm, Osean converted NU RADIO into a full-fledged game, fulfilling a dream he's nursed since childhood.
NU RADIO fully embodies OseanWorld with bespoke avatars and immersive experiences, like a multiplayer racing game that's launching ahead of NU RADIO's official launch in mid-July. As a Realm-ie, as Realm community members are known, you immediately dive into the mind of OseanWorld.
Alright, Osean, before we get into Realm and NU Radio, I gotta hear about your Kanye experience. Did you meet him?
So, Mowalola caught my shit and sent it to him and I got a post on his Twitter, which was crazy. Then, Mowalola gave me his number and one day I got a text from him like "Yo I'm in Atlanta. Pull up." And I was like, "Yo, this is crazy. I can't believe it, bro just texting me and shit."
We just hung out, I watched him work for three or four days. It's one of those weird things where these types of people just come into your life, they inspire you, and then they dip. It was very cool.
I see a lot of Murakami in your work - very much Kanye from Graduation circa 2008. Maybe Kanye recognized that too?
That's the funny part, so when I first started doing OseanWorld stuff, I had no idea who he was. And then people would be like, "Oh yeah, your shit looks like Murakami." I was like, "I have to figure out who the fuck this was." I didn't realize that he did Graduation for Kanye. I was like, "Yo, this shit is fire."
I just finished up playing your NU Radio racing game on Realm and thought it was amazing. It got me thinking of Jet Set Radio, though obviously there are some parallels with Mario Kart, too. What are games have inspired you?
I liked Sonic Adventure 2 Battle a lot as a kid. I was an only child, so I only played single games for a while. And then as I grew up and started to make my own art, people would tell me, "Hey, you remind me of this." It'd be something like Kingdom Hearts or Jet Set Radio.
I'd check out and look at all these different colors and these different aesthetics and stuff like that then incorporate it into my own thing.
So we're here at this pop-up with these beautiful custom arcade units where you can play NU RADIO on Realm, and cop your merch. But there was a scavenger hunt around New York as well — what was the thought behind that?
I like the aspect of art where you can be at the surface level of stuff, which is completely fine, or you can go into this crazy rabbit hole with a bunch of other shit. It's like a video game where you can do side quests to unlock other stuff.
I put all these Realm scavenger spots around the city so the fans that wanted to go deeper could do it. They got rewarded with merch here at the pop-up. In the future in Realm, I want to do that as well — create side quests where rewards are given to the fans who go deeper.
NU Radio was a mixtape before it became this game right? What motivated you to turn it into a game with Realm?
NU Radio was a collaboration between Deko, myself, and all these artists I love. We did this concert in Atlanta, and I wanted it to be super interactive, like I wanted people to feel my universe and participate in it.
So, at the concert you could go watch a person perform, you could go play video games, you could run a contest — it was super interactive. Now that I'm creating NU RADIO City inside Realm to complement that shit. Something digital happens in Realm while we all mosh in real life as well.
Why did you choose to collaborate with Realm? What was the incentive for you as an artist there?
Recognition of style by brands is super important for artists like me. When I have cool ideas and nobody necessarily recognizes my personal style, that sucks. The reason I got into 3D in the first place is to do things my way.
You have potential collaborators emailing you and saying like, "We want you to do this, follow this brief" — whatever. But Realm hit me up like, "We know it's been a dream of yours to create a game, we wanna help you." And, I was like, "Of course, what the fuck?" Like, that's insane.
Alright, so I feel like you're in phase one of this collaboration with Realm. What does the rest of the roadmap look like?
We want to build so many mini games and so many different types of things. We're going to have customizable avatars, crazy clothes — we really want it to become not just a place to play, but a place to inhabit.
At some point, it's not really even a game anymore, it's just a way of life. Like we have devices, iPhones and shit like that. At the end of the day they're just tools. That's what I want my Realm to be, cause it's the exact same thing.
You might've started playing it as a video game, but 10 years later, you're using it to brush your teeth or something.
Damn, watch out, Oral B, Osean's coming for you. The artist's role seems to be getting so much more powerful in the metaverse.
Yeah, facts. Realm and I are the example here.
As artists we're like, "Hey, I know how to make this art and I can make your company do the things that you couldn't do before." So, now artists are the middle person between art, technology, and these companies, which is very cool.