It's 2016 in East London. Fashion and footwear enthusiast Thierry Tek and former award-winning creative stylist Ste Wing are searching for a new challenge that combines their creative visions with their passion for fashion and sneakers: "Visionarism" is born.
Now in its third year, Visionarism is a fully-fledged creative agency and publishing platform offering brand consultancy and content creation to an impressive list of labels. Between them, founders Tek and Wing boast over ten years of industry experience and have 100,000-plus followers on the 'gram. Their knowledge and influence has rightly placed them as authorities on street culture and, in particular, on how to capture it visually. With that in mind, PUMA called upon Visionarism to develop the creative concept behind the shoot for its recently released RS-0 Optic Pop.
The RS-0 Optic Pop is the latest sneaker release in the leaping cat's roster of reissued RS designs. Based on a running system developed in the '80s, this series strips back the technology to its essentials. Meanwhile, subtle incorporation of tech and materials, like a full mesh sock upper and a rubber and synthetic hybrid sole, brings the sneaker up to today's standards. For each of the three new silhouettes, PUMA has drawn inspiration from the cultural pillars of music for the RS-0 Sound, gaming for the RS-0 Play, and photography for the latest drop, the RS-0 Optic, featured here in its Pop iteration.
Captured by photographer Rikki Chan, the shoot features members from Visionarism's network including jeweler Jay Duong, artist Johnathan Lee, musician Matt Lafferty, model Claire Wang, and actor Jay Sentrosi. After the shoot, we caught up with Tek and Wing to talk about Visionarism, how photography has shaped streetwear culture, and why it still influences tech today.
Tell us about Visionarism.
Tek: Visionarism is a creative agency specialized in content creation and brand consultancy, and founded early 2016. Before it all started, Ste and I were friends and involved in brand consultancy and other aspects within the fashion and sportswear industries. But beyond everything, we were consumers and passionate about products and their aesthetic. We started discussing ideas and we ended up identifying a gap in the market, something that as consumers we were not seeing visually. That's when we decided to put our skills together to create a new platform.
Where does the name "Visionarism" come from?
Tek: The whole idea behind our discussions was "what's next?" and "how can we do it differently?" When we brainstormed a name for our collective, we wanted something impactful that would resonate with what we wanted to achieve. Visionarism isn't a word — we made it up, so we had to give it a definition. It is the concept of being a visionary. In our mind, it is about seeing things from a different perspective, a different angle, in order to see ahead.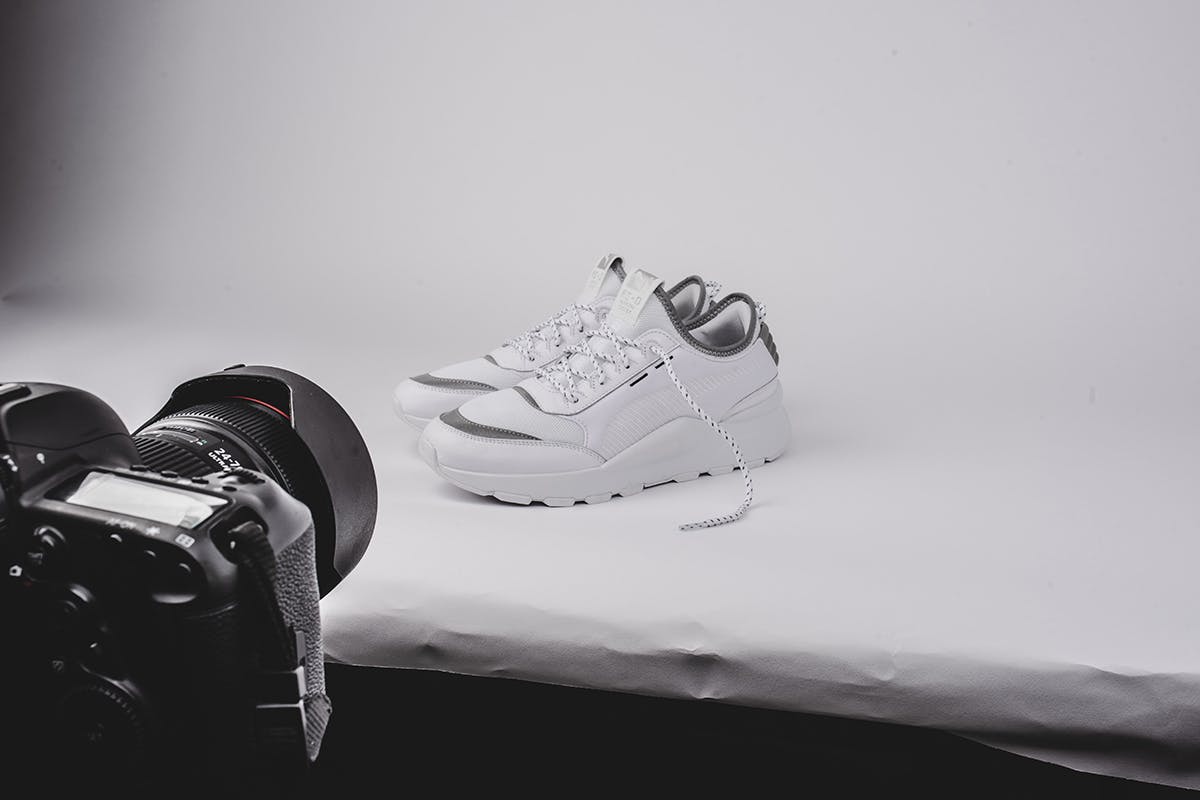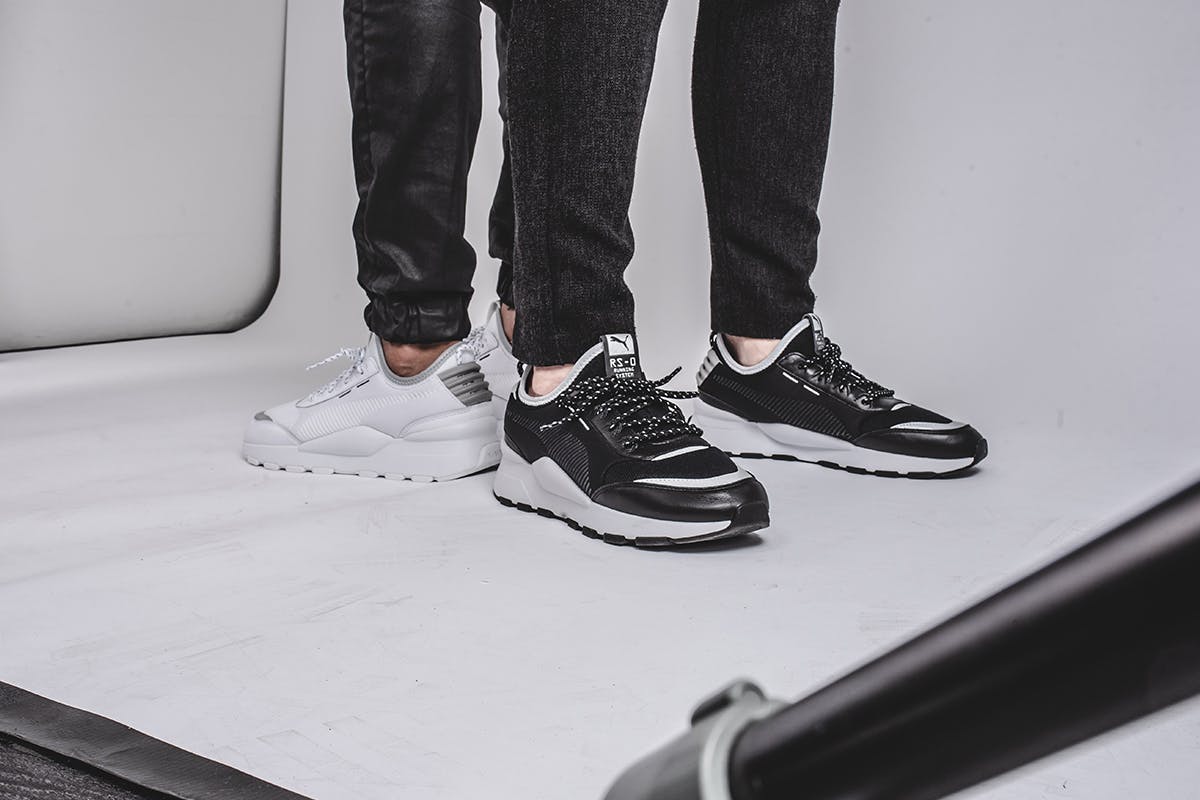 How did you get into photography?
Tek: I've always liked and appreciated photography and visuals, but it's only about five years ago that I started to really look into it with the growth of social media. It all started with taking photos of my sneakers, using my phone. Platforms like Instagram are a great source of inspiration, as you can see the work of talented people from all around the world. It motivated me to create better content until the day that I decided to invest in a real camera. I used an entry-level camera, the Canon 750D, for about a year. I was lucky to have a lot of photographers as part of my circle to learn from.
Wing: It's a bit different for me, I've been a stylist for over a decade so I'm very familiar with the importance of visuals and aesthetics working with various photographers. Regarding taking actual photos, as T said, it also started through social media. I wanted to share my style, outfits, and ideas with the world so they could see it through my eyes.
How has the evolution of photography influenced streetwear and sneaker culture over the last decades?
Tek: In the past, showing your style and what you were wearing on your feet was done in the street. You'd get the occasional nod, have people looking at your feet and asking where you got your shoes from. That's how we used to connect and interact with people from the streetwear and sneaker community. With the evolution of photography and the growth of social media, things are changing. Nowadays as a consumer, you can decide what's cool or not and make your opinion based on what you see through photography shared digitally.
Do past technologies play a role in pushing culture forward?
Tek: One hundred percent! To us, culture is knowledge and legacy combined. Knowing and understanding where things come from and how we can evolve from them is essential to create relevance for today. We can see most brands getting inspiration from the past to bring out new innovations—it's a cycle.
Do you ever use or look to photography and photographic methods from the past for inspiration?
Wing: Most definitely. In pretty much every industry you have to look to the past to create something new. It is the same for photography and content creation in general. We are constantly studying and looking at what has been done to get inspiration. Then it is all about storytelling—sometimes it makes more sense to use methods from the past to create content because it makes a stronger impact.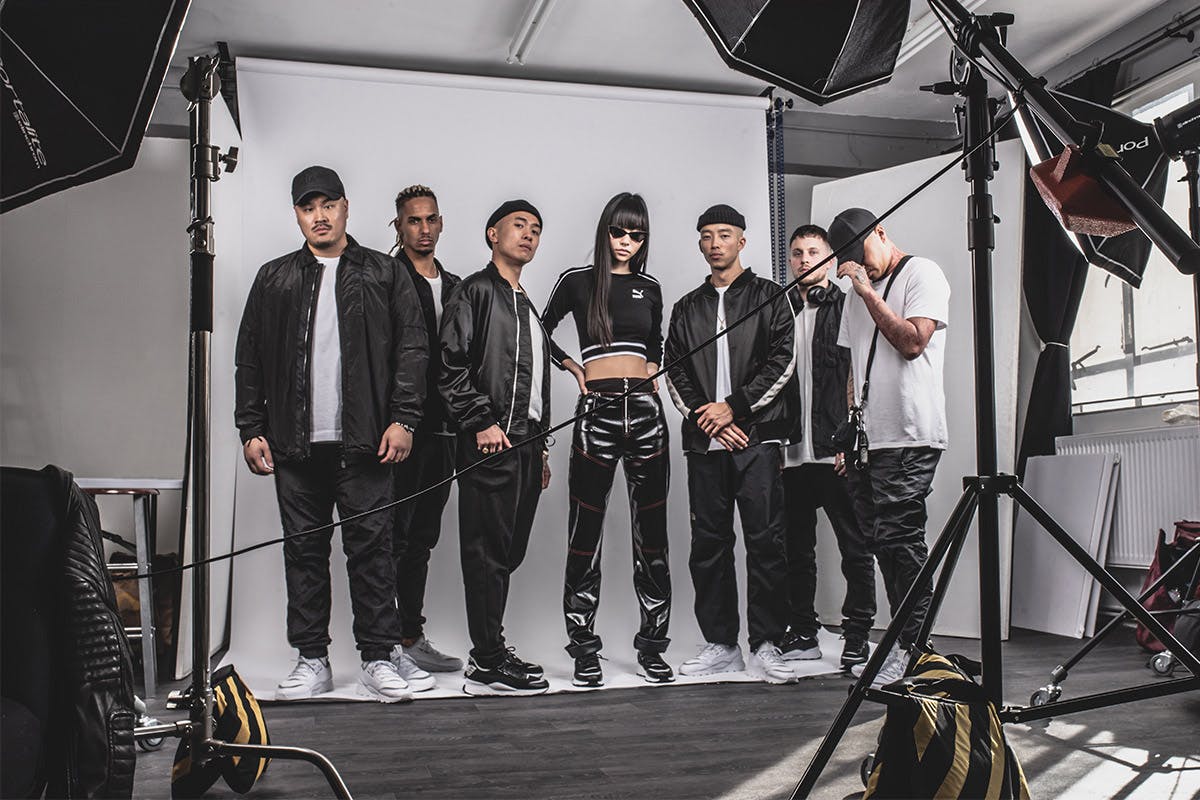 What were your inspirations for the shoot?
Tek: The PUMA RS-0 Optic Pop is inspired by photography. As content creators, we wanted to put our spin on the concept of "Behind The Scenes". These days, the bridge between the product and its launch is a bit blurry to the consumer. We wanted to show the creative process of a photo shoot in a different light, from a different perspective, with people from our collective that have a talent and a creative field of their own.
How did you bring the retro-futuristic spirit of the sneaker to life?
Wing: The shoes are black and white like the first "colors" available in photography, so we decided to style the shoot using only black and white features and garments, against the colors of a real-life setting.
For more information on the RS-0 Optic Pop and to cop, head to PUMA's website.