Ralph Lauren has a following like no other — the polo player arguably sparks greater fanaticism than even the bogo, albeit a very different kind. In a sense, Ralph Lauren's supporters are more of a family than a following. Rather than individual fans with a taste for the latest trend, they're a close-knit community with shared values and a deeply rooted love for all things Ralph come rain or shine.
Few things are as important to a family as its history and lineage, and Ralph Lauren's is as rich as they come. For that reason, Ralph Lauren is no stranger to celebrating the past. Last year it rereleased the iconic '92 Stadium Collection and, now, the Polo Sport Collection is getting the same treatment.
In 1992, Polo Sport marked the first time a luxury brand had launched an extensive sportswear collection. As a result, it attracted a cult-like following and has been a streetwear favorite ever since. Honoring the original collection with a contemporary spin, Polo Sport relaunches with two limited edition capsules that combine original designs with new ones: Polo Sport Denim and Polo Sport Silver.
To mark the return, we took the notion of family and ran with it, shooting a staff styled lookbook featuring the Highsnobiety family and their most treasured Ralph Lauren pieces. The Ralph Lauren family tree stretches across the globe, so we bridged Highsnobiety's European and North American arms with shoots in both our Berlin and New York offices. Some of those featured then told us the story behind their Ralph Lauren treasures, how they styled them, and what Ralph Lauren means to them. Check it out below.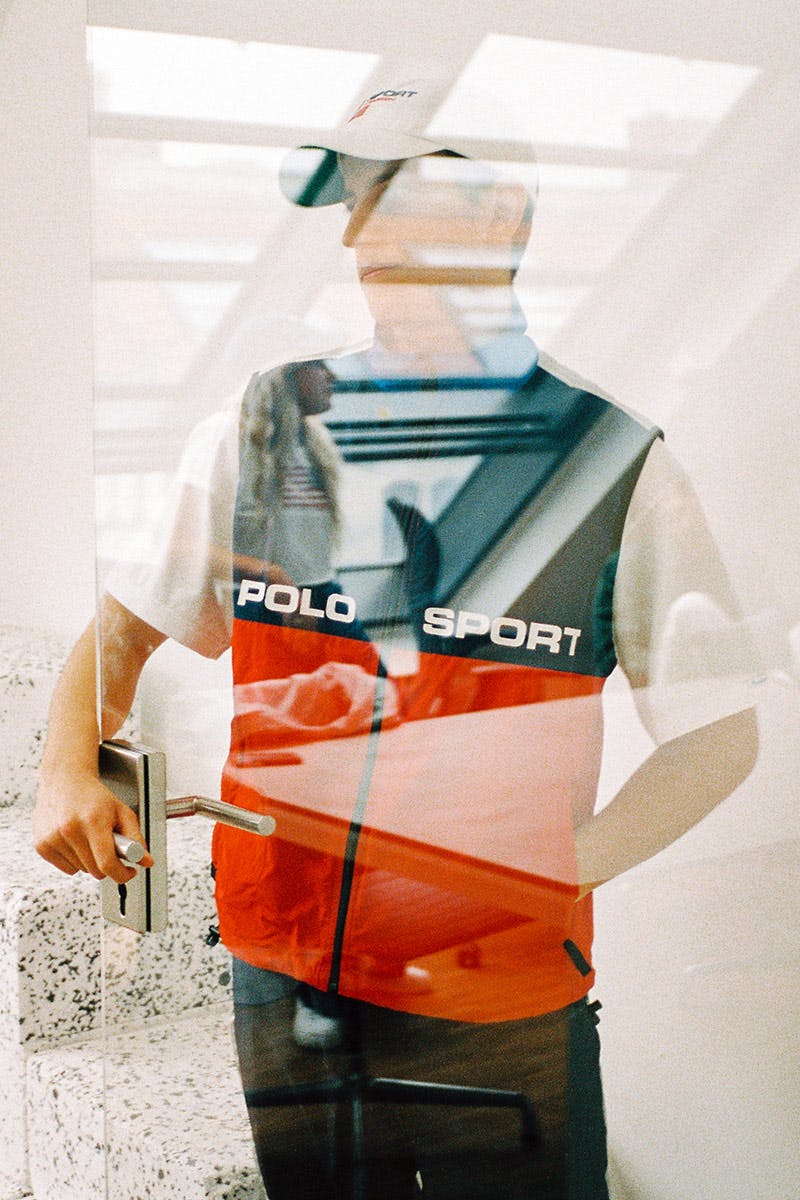 I got this on a little flea market in the south of France in the summer and chose to wear it with the Polo Sport denim cap and denim jacket and my own denim jeans as I love to wear denim.

Lina, events team
I never wore a Ralph Lauren tracksuit and as soon as I saw these tracksuit bottoms I knew I had to try them on.

Viktor Kacunic, affiliate partnerships executive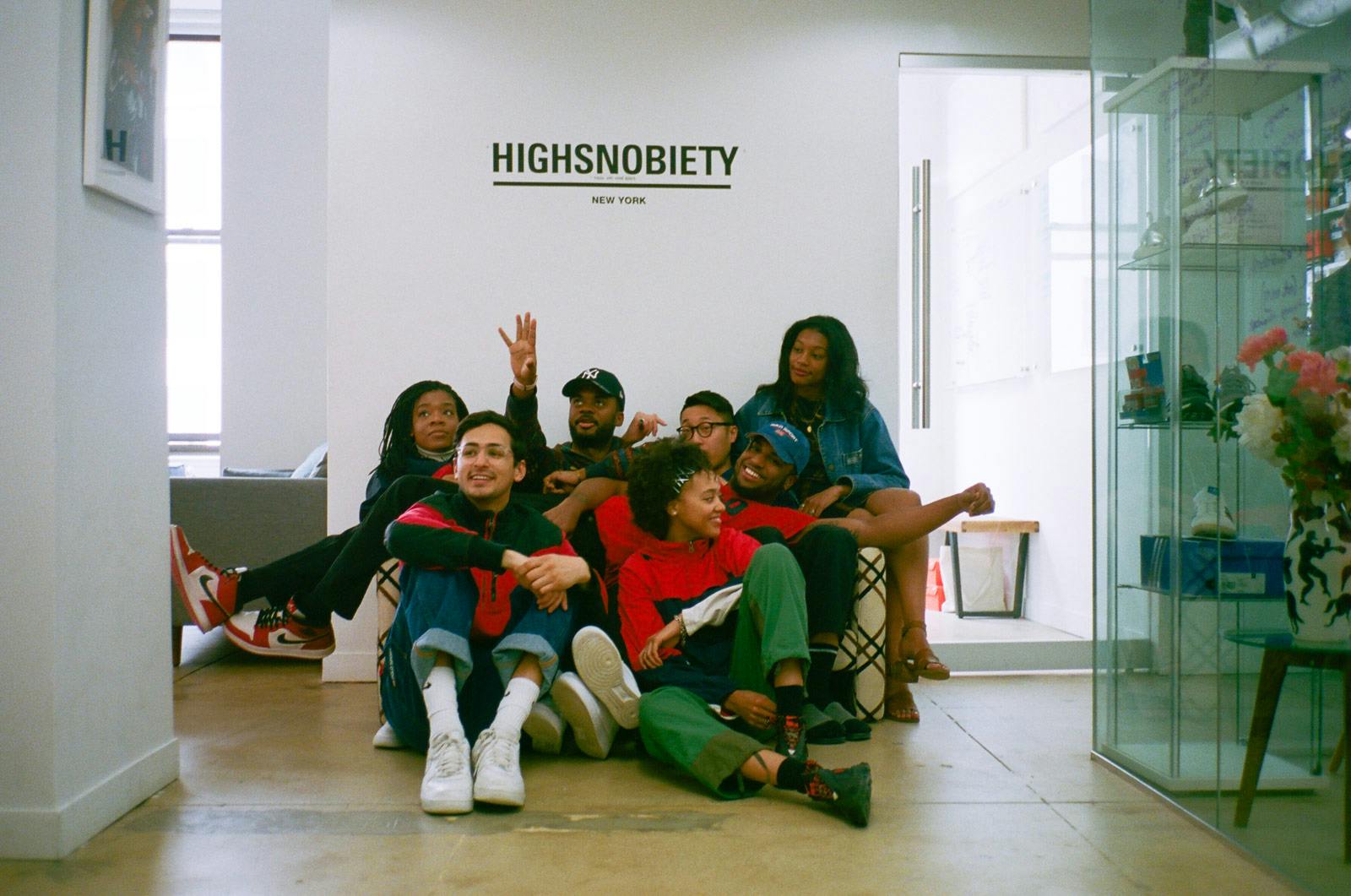 Growing up in NYC I always remember everyone rocking Ralph. We had maybe a total of three cool pieces tops that we would keep in the most pristine condition and rock every week. I've been hounding my mom for this jacket since the early '90s. Funny thing is, when she didn't want it anymore she gave it to my dad instead. So when I finally got to college I asked him for it, he said I could have it and I've been proudly rocking it ever since.

Kathy Steele, video producer
Ralph Lauren is to American fashion what Mark Twain is to American fiction. They both practically invented their own genres to operate in and created timeless work that spans across generations and cultures.

Brock Cardiner, director of content strategy
Ralph Lauren makes me think of my family. My mother started dressing me from head to toe in RL apparel early into my childhood, and it has almost been like a uniform that represents who we are. I love being at an age where I can take vintage RL pieces from the closets of my grandmother, mother, and father that they have since retired from their wardrobes--they had a good life and now they are being revived for the next generation! This jacket has been through so much, and as a result has become one of my all-time favorite pieces to date. I've traveled all over the world with it and I can't imagine not having it in my life.

Sydney Gore, associate music editor
I stumbled across this shirt in a vintage store in Amsterdam some years ago. It was so intensely colorful that I just had to have it. The cap I found on the street. See a pony pick it up, right?

Rochelle Bambury, junior producer
Ralph Lauren is iconic American style and a staple in everyone's closet. I love how Ralph Lauren unintentionally bridged the gap between streetwear and prep.

Jess Mendes, freelance strategist and producer
Growing up in Canada and spending a lot of time in the US, Ralph Lauren has always been a household name for me. The Ralph piece I wore for the shoot is actually a vintage Polo Sport hand me down from my mom who's always been a brand fanatic.

Caitlin, director of fashion partnerships EU
Ralph Lauren was the first brand I could wear skating that was also considered cool by non-skate friends as well as being appropriate for smart family occasions. I like that it has that kind of cross-culture mass-appeal.

Shane, creative
I've pretty much been collecting Ralph Lauren flannel shirts for the last couple years. I love coming across random shirts from Ralph Lauren and its various sub-brands whilst digging in vintage stores and flea markets. The quality is so good and the designs and patterns are always on-point, they're pretty timeless.

Shane, creative
I'm honestly not sure how this shirt came into my collection, but I have definitely never wanted to get rid of it. The denim cap was a lifesaver for a rough day for the braids. It ended up being the icing on the cake to complete the casual look, complementing the colors in the tee and my retro Jordans.

Marlon Crook, campaign manager
I inherited this piece from my grandma. She started giving away all her precious pieces when she turned 100 and knew she was going to leave the earth soon. She gave it to me with this look on her face, letting me know it is meant for me and only me. She knew I would rock it. I went for '90s raver vibes. I love the cropped element of the denim jacket with a tight white turtleneck, a fluffy white crop top, and the smallest, raviest shades I could find. Paired with beige buffalo's and the Ralph Lauren belt it's a nice mix of cool and classy.

Stella, art director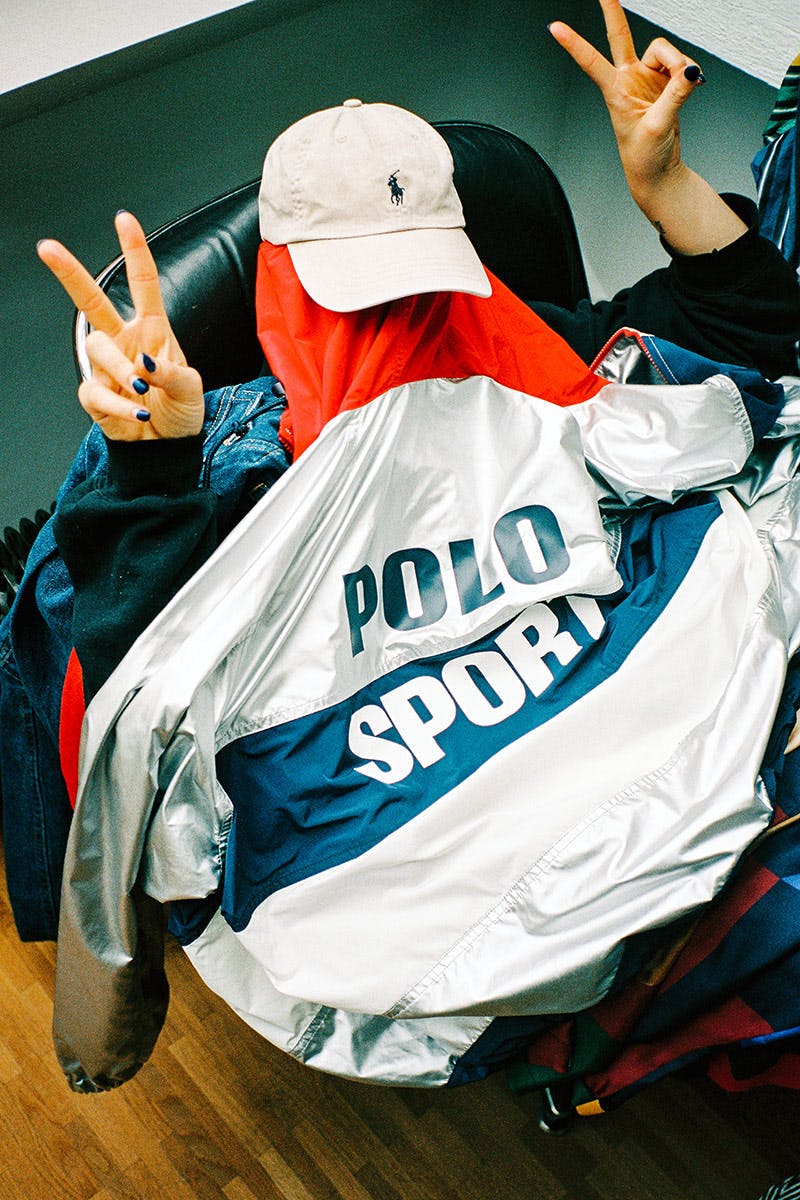 I love that most of these pieces have stuck in our closets for decades and are still rockable today. This sweater belonged to my dad and he let me borrow it once and hasn't seen it since. I love the flag patch, but mostly how cozy it is.

Justin Trevino, production assistant