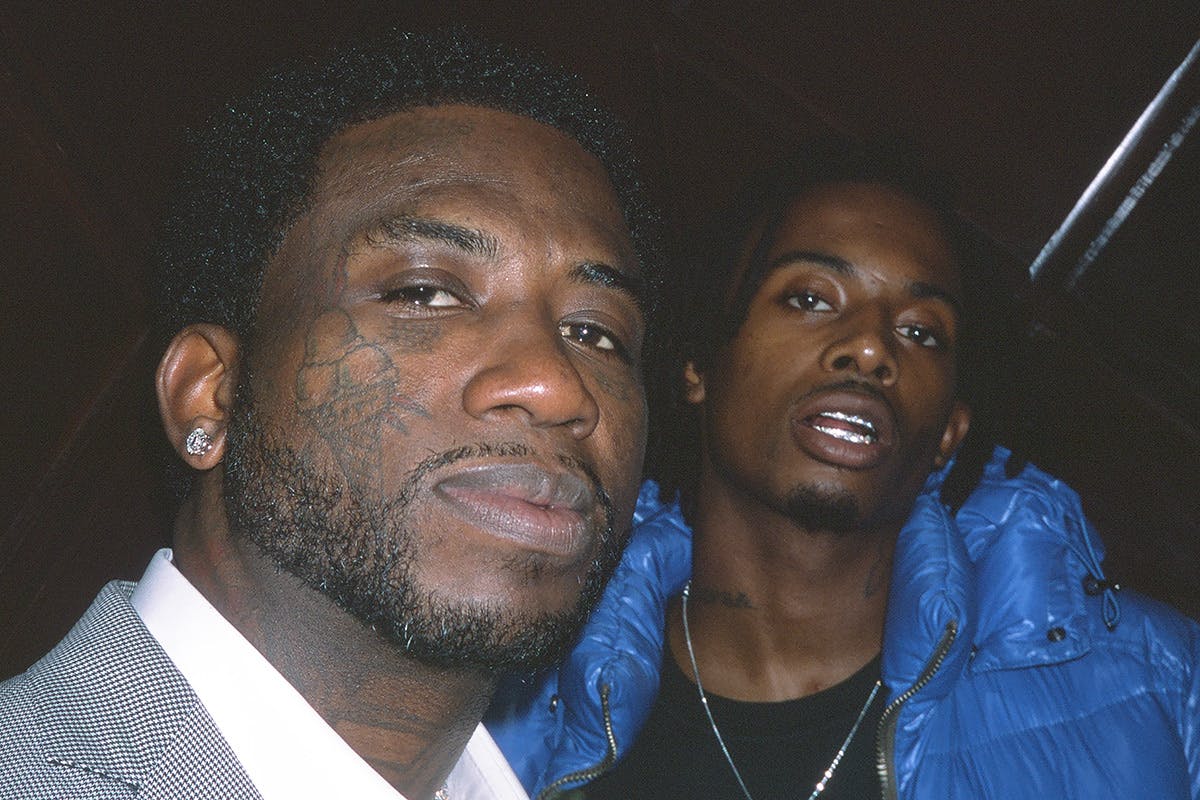 Ink has always played a prominent role in the hip-hop industry, and the very best of the rapper tattoos throughout pop culture history can help define an artist's image in ways that set them apart from their rivals. Of course, some rappers might regret their more outlandish choices – not everyone gets it right, after all – but even the strangest tattoos provide us with new insights into the stars we love.
From biblical verses and seemingly random names to creepy clowns and cold confectionery, each of these rapper tattoos tells a unique story about the artist in question, just like the songs they write. Whether you actually like the story they tell is a different matter entirely.
Join us as we explore the tales behind some of rap's most fascinating tattoos and find out why your favorite artists repeatedly stabbed themselves with small, ink filled needles in the first place.
21 Savage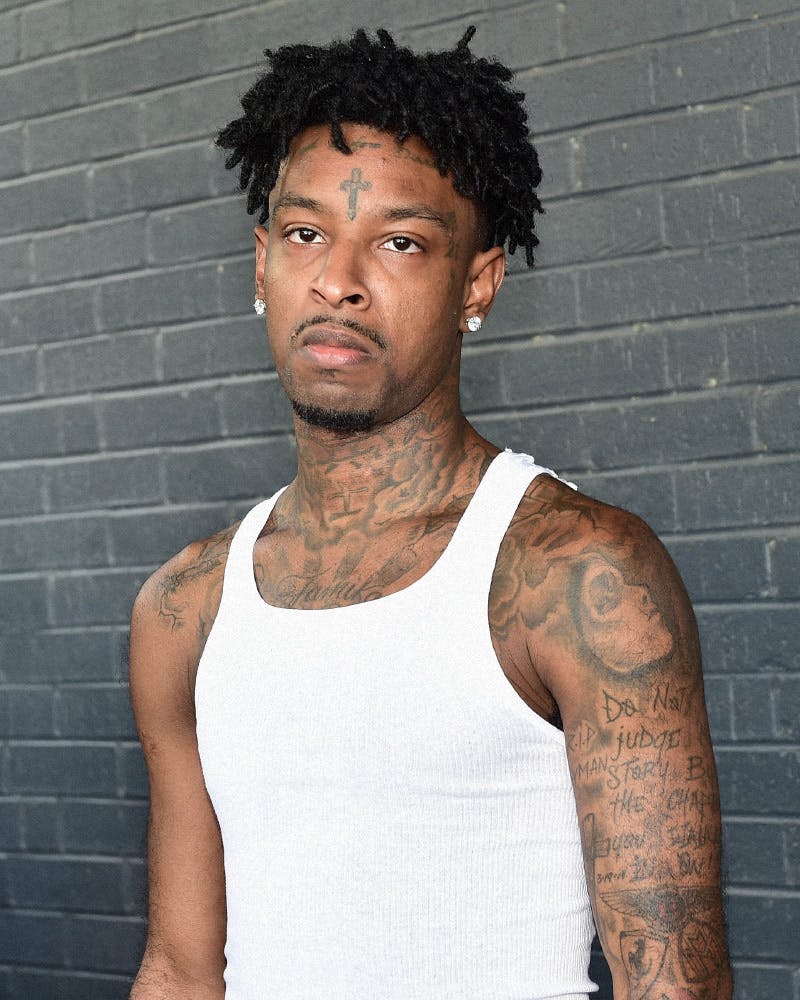 Given how much 21 Savage's music focuses on the violent aspects of his past, it should come as no surprise that the dagger tattoo which sits between his eyes was born of tragedy too. Originally, he and his younger brother wanted to ink Tony Montana's blade tattoo from Scarface on their hands, but Quantivayus jumped ahead and had it done on his face instead. After his sibling was later killed, 21 Savage decided to get the exact same tattoo in his honor.
Beyoncé & JAY-Z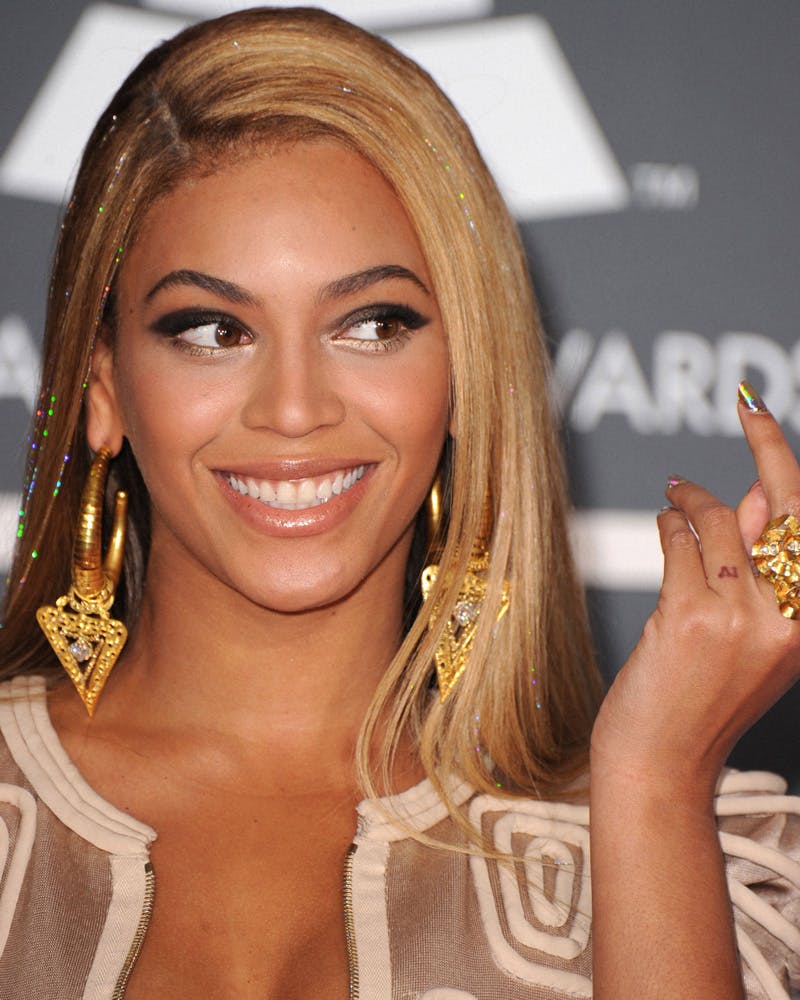 The number four has long held significance for the Carters. Not only did they both release albums where four featured prominently in the title, and not only are their birthdays on the fourth, hip-hop's royal couple also married on the fourth as well. To celebrate, JAY-Z and Beyoncé both had the Roman numerals "IV" tattooed on their left ring fingers. Sweet enough, but in the wake of Jay's rumored infidelity, the Beyhive noticed some changes to Beyoncé's tattoo, which suggested that things might be changing for the married couple. While it later turned out that Beyoncé just made a few alterations because the original tattoo was fading, such doubts were entirely of the reasonable variety.
Drake
An entire article could be devoted to the countless tattoos that adorn Drake's body, including the Drakkar Noir deodorant bottle and that image of Rihanna eating ice cream, but the most fascinating is the large portrait on his back. Sandwiched in between tattoos of Aaliyah and an OVO owl is a giant tribute to his grandmother, Evelyn Sher, and his uncle Steve. Drake was definitely in his feelings when he requested this particular design, and although his intentions are good, the expressions on their faces are undeniably odd, verging even on creepy. Perhaps Drizzy should start from the bottom again and just remove it completely.
Eminem
Eminem quite literally puts his heart on his sleeve through the ink he tattoos on his skin. People he respects like Proof of D12 and his uncle, Ronnie Pilkington, are both remembered fondly through tattoos on his arms. However, in the case of Em's ex-wife, those he hates also make an appearance too. After one particularly brutal fight, Eminem went out and got a tattoo on his stomach which depicts Kim's grave and the words "Rot in Pieces" below. Not only did his former wife inspire this infamous body art, but she also went on to inspire the vast bulk of his early songwriting too.
Eve
Long before Eve blew all our minds as the Ruff Ryders' First Lady, a friend dared her to tattoo those now signature paw prints across her chest. 18-year-old Eve was initially sceptical, but she ended up going through with it, with the iconic tattoo now recognized an integral part of her image. With a new album on the way later this year, let's hope Eve can claw her way back to the top.
The Game
The Game isn't playing around when it comes to his face tattoo. What started out as a butterfly on his right cheek has since metamorphosed into an LA Dodger's cover up, which later transformed into a red star. The butterfly was supposed to symbolize new beginnings following The Game's split from G-Unit, but subsequent changes were far more impulsive, fascinating the industry even more than his music in recent years.
Gucci Mane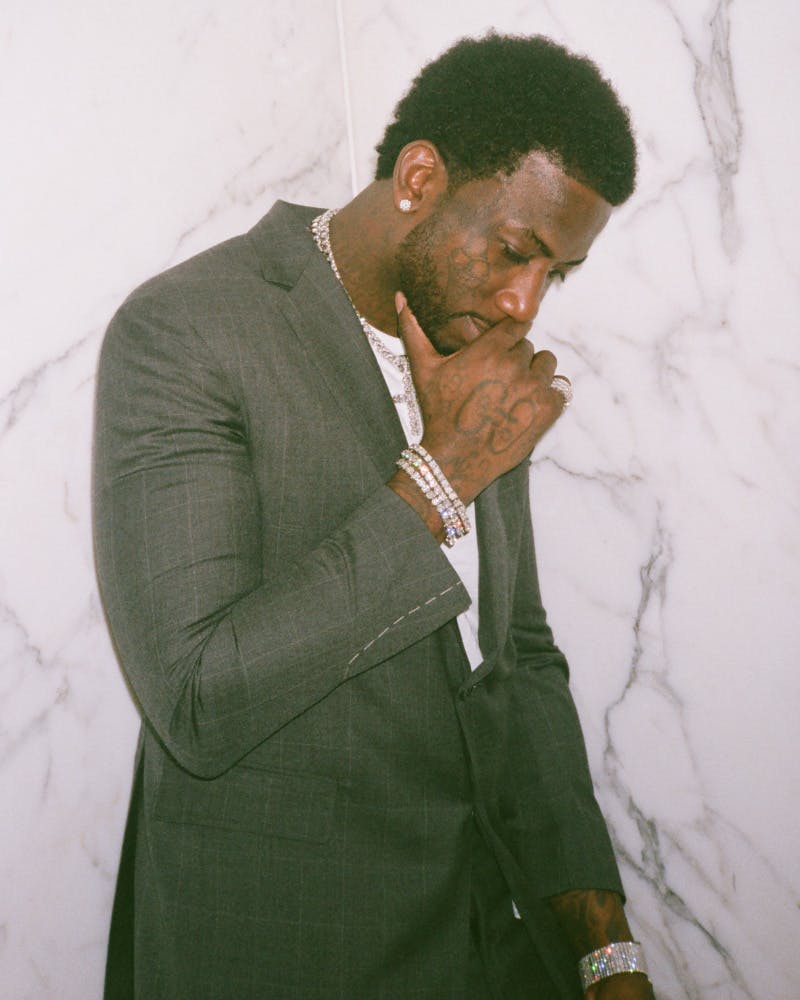 Everyone loves ice cream, but do you love it as much as Gucci Mane? To remind people that he's "cool as ice" (no, really), the Atlanta-based rapper inked an entire cone on his face with lightning bolts coming out of the side – because why not? While it sure got people talking, it's still debatable how cool this eye-catching tattoo really is.
Lil Wayne
When he's not recording a seemingly never ending string of albums and mixtapes, Lil Wayne is adding a seemingly never ending string of tattoos to his body. Most are clearly visible, but there's one particular design that's harder to spot than most and that's the phrase "fear God," which is printed on his eyelids. Only legible when Weezy's asleep or blinking real slow, these ominous words must have surely come with a biblical amount of pain.
Rick Ross
Rich Forever was one of Rick Ross's most popular mixtapes when he dropped it back in 2012 and it seems like he won't forget it anytime soon either because its name is now emblazoned across his chin forever. While the words make a distracting addition to the numerous tattoos already plastered on his face, it's still better than other album titles like Port of Miami or Renzel Remixes.
Snoop Dogg
On the day of Nate Dogg's funeral in 2011, the Doggfather himself debuted a new tattoo that paid homage to his departed friend. Written underneath Nate's face is the phrase "All Doggs go to Heaven," which works both as a cute reference to the animated movie and a powerful reminder of the bond Snoop shared with his cousin Nate when they first started making music together in California.
Stitches
Even in this new era where face tattoos are becoming the norm in hip-hop, Stitches has still managed to outdo most of his peers with a huge number of designs printed all across his face. Fortunately though, the Miami rapper remembers to put family first – quite literally – as random words like "Sex" and "Cocaine" are now joined by a tattoo of his son's face on his face. While it's hard to decide whether this is sweet or just plain bizarre, what's clear is that Stitches' homage to fatherhood will only become more awkward for his son as time goes on.
Tupac
Arguably the most famous ink in hip-hop history, Tupac's "Thug Life" tattoo created a moral panic back in the early '90s when media outlets denounced the rap prodigy for inciting violence. In truth though, the phrase is actually an acronym which stands for 'The Hate U Give Little Infants Fucks Everyone.' Since then, people like Rihanna and Angie Thomas, the author of "The Hate U Give," have been influenced by these words, fighting to end the cycle of oppression that African American children still endure today.