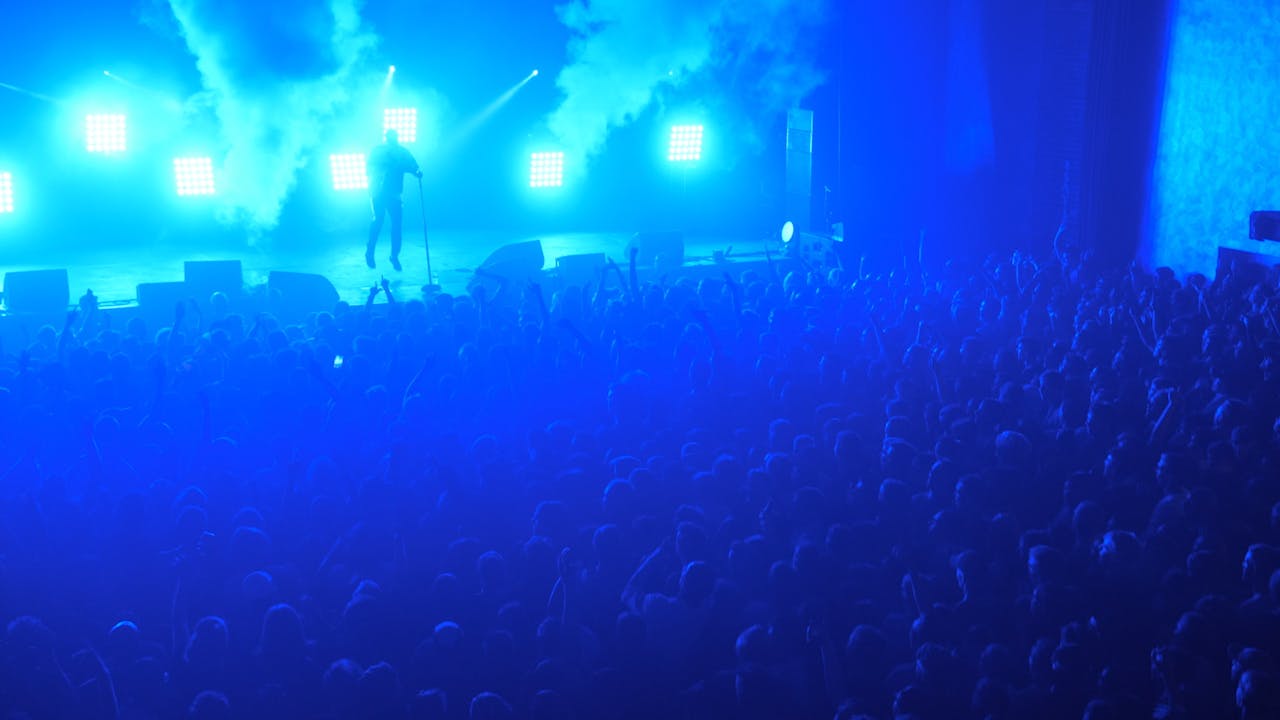 Here at Highsnobiety, we've been fans of RIN for quite some time. We introduced our readers to the German rapper during the release of his debut album EROS two years ago, the day after he showed up to a Virgil Abloh DJ set in Berlin for a surprise performance. Since then, he released his Planet Megatron mixtape (with a slew of exciting singles), cut off his hair and dyed it red, and featured on a track from fellow Deutschrap star UFO361, "Next." Just a couple of weeks back, he dropped "Fabergé," and as you'll find out below, there's plenty more music on the way, in the form of his sophomore album Nimmerland.
Aside from his music, RIN is a big fan of clothes, beyond the scope of streetwear – he even started his own brand called Ljubav, which means 'love' in Crotian. Hailing from Bietigheim-Bissingen, Germany, and of Croatian descent, RIN is all about breaking boundaries and showcasing raw emotions in every form of his self-expression. His Ljubav crew exclusively teamed up with Carhartt WIP and Highsnobiety to design 14 pieces, including jackets, hoodies, pants, T-shirts, and accessories, all of which have been decorated with embroidery and patches. Check out the collection here and find out how it all came together below – from RIN's music to his Carhartt WIP x Ljubav collab.
What was your first introduction to music?
My first introduction to music was very classic and almost conservative – through the radio in my mother's car and time spent in front of the TV, watching music television like MTV and [German TV channel] VIVA. I discovered rap when I began exploring music on my own, during the early days of MP3s and file-sharing. That's when I started investigating all existing music genres on my father's computer and fell in love with hip-hop.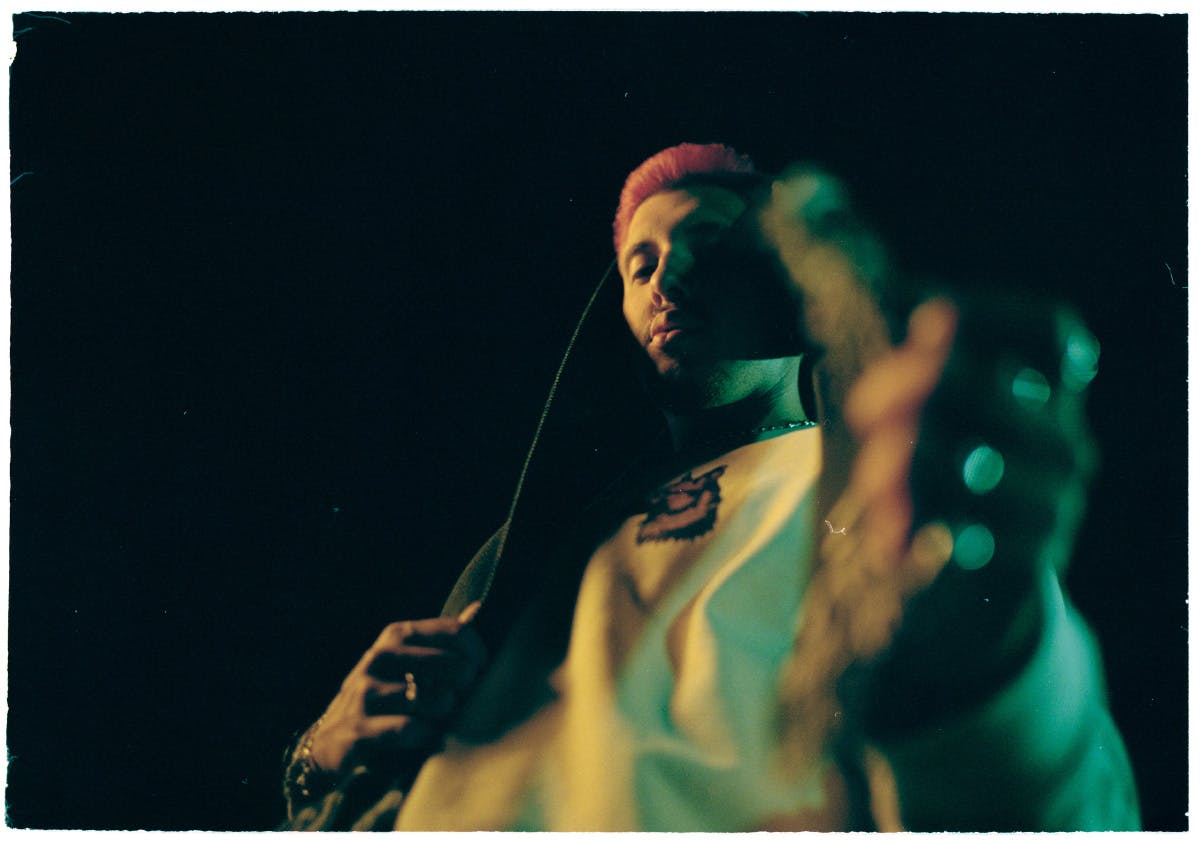 What was it like growing up in Bietigheim-Bissingen as a rap fan?
It wasn't really difficult; in fact, it was probably easier, because of the American occupation in Southern Germany. We had first access to American entertainment and pop culture. So even in my small hometown, our socialization with hip-hop took place sooner than in most parts of Germany, possibly even the rest of Europe.
Who are your biggest inspirations?
It's not really about the artists themselves. For me, my life, my consumption of pop culture, and all of my surroundings are my biggest inspirations. But  there are definitely artists that inspire me, such as America's southern culture and the early years of OutKast, UGK, Bone Thugs-n-Harmony... the early era of New York rap – the magnificent Notorious B.I.G., the whole Wu-Tang Clan, Big L – but also the latest Atlanta wave that took over hip-hop in the past five years.
Who are some of your favorite fashion designers?
My favorite – if we are talking about fashion, not just streetwear – would have to be early 2000s Raf Simons and his "Riot Riot Riot" collection. All of Rick Owens' tremendous work, too – building a whole world, including furniture, and how his retail spaces match his entire concept. Definitely also Rei Kawakubo and the perfection she created with Comme des Garçons. I draw a lot of inspiration from old CDG campaigns. Being 6'3" tall, I don't really fit into their garments, which breaks my heart.
What keeps you motivated?
Breaking boundaries in all sorts of ways, doing what people think is not possible, and showing that, in a globalized world, the meaning of cultural epicenters is slowly fading.
Was there a specific moment where you started paying more attention to fashion?
I was always fascinated by how you can influence the perception of people and your own self-esteem with the way you look. Fashion is just a consequence of that. In theory, it could've also been bodybuilding, but I'm way too lazy for that. 
What does Carhartt WIP mean to you?
I love Carhartt WIP for what it is: a brand for everybody. I love it for its deep roots in the working class and its appeal to the "simple man." But I especially love the durability and quality of their garments.
Walk us through the creative process behind your Carhartt collab. Were there any specific kinds of products that you knew you had to include?
The process was kind of easy for me, because the idea behind it was many years in the making. I knew when the day came, I'd have the opportunity to present myself, my city, and my country to the world, without creating something overly stylish. I wanted something that represents who I am, what I'm all about, and the story my region has to tell.
Are there other collabs coming up?
Yes – keep an eye on my Instagram.
Who's been your favorite collaborator in music?
I'm not really the collaborator type. When it comes to features, I'm a very picky, J. Cole type of guy. For the first three years of my career, I didn't have a single feature.
How long have you been working on your forthcoming album Nimmerland? What can we expect from it?
It feels like I've been working on it for a lifetime, but it will have hopefully been 12 months to the day when I finish the masters.