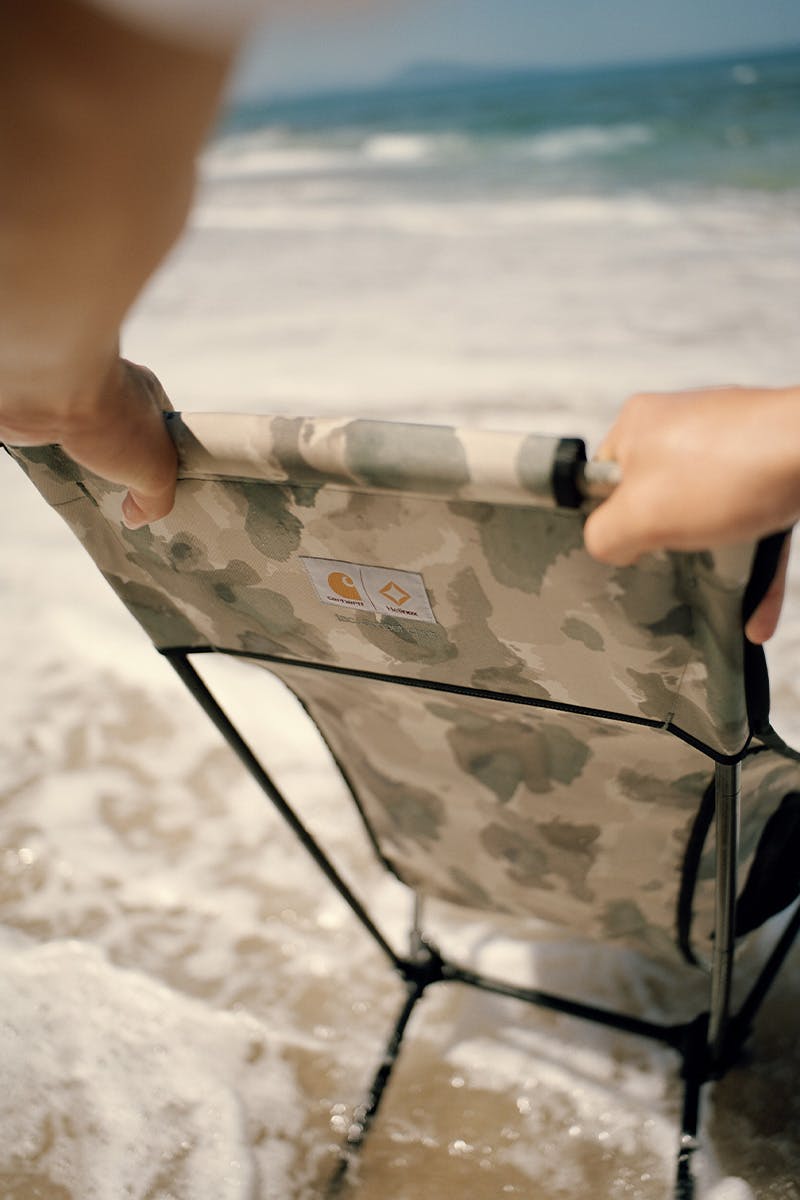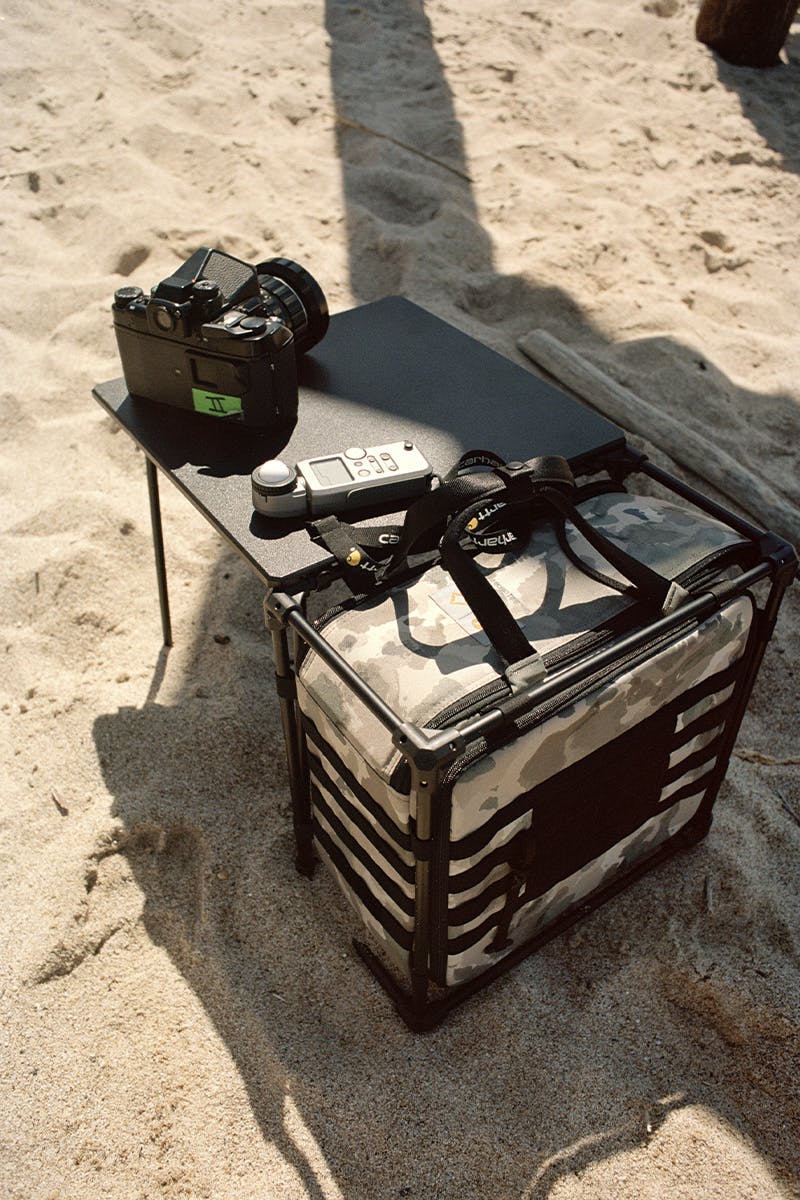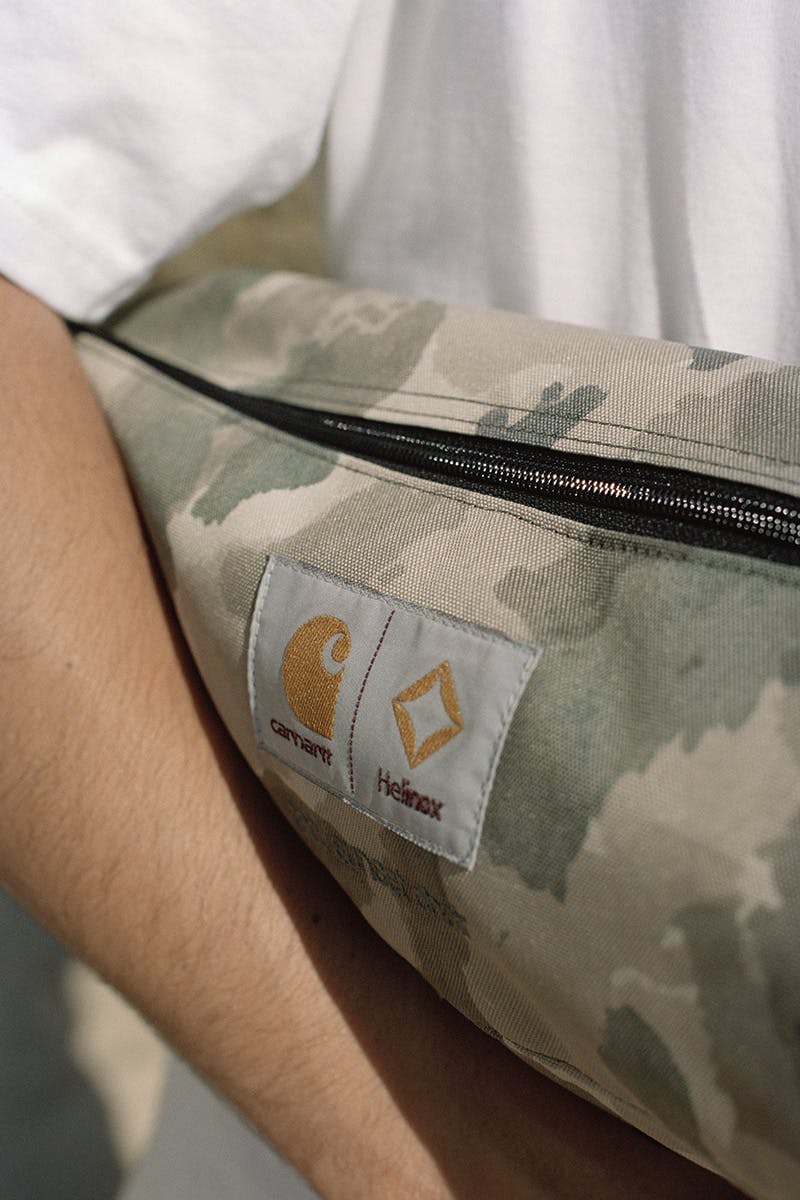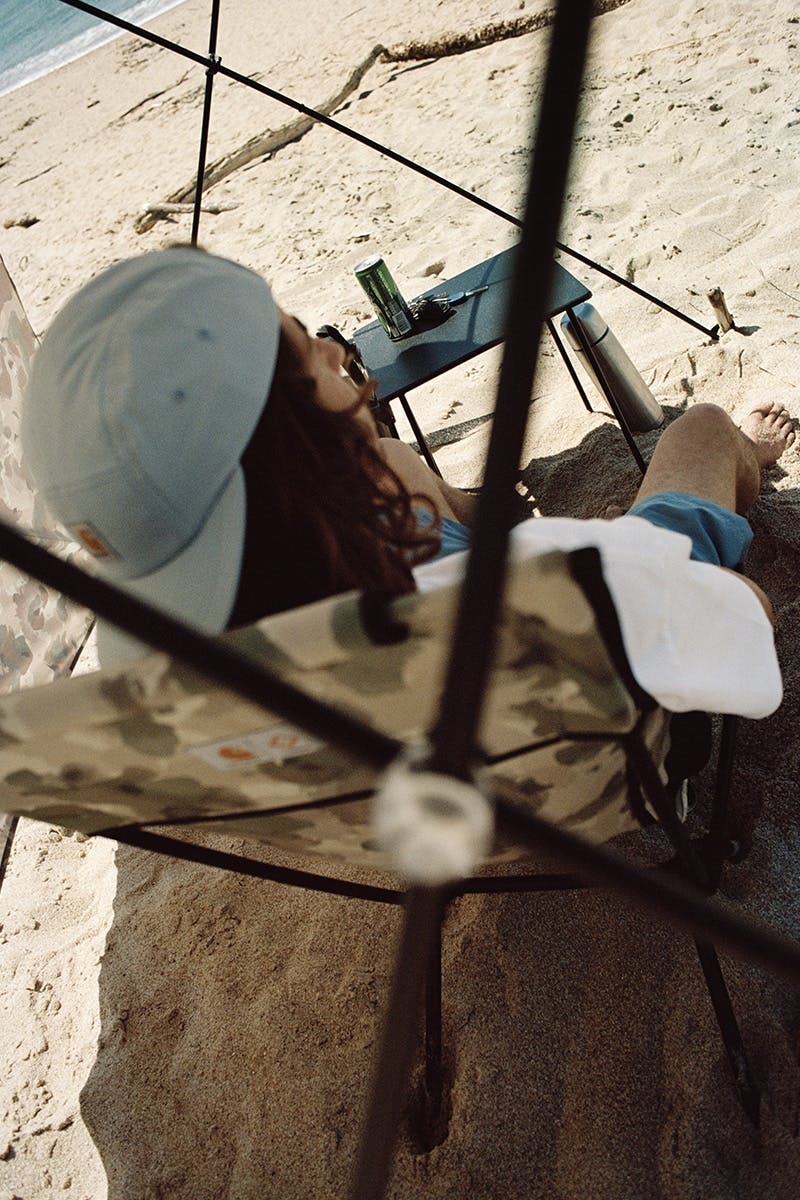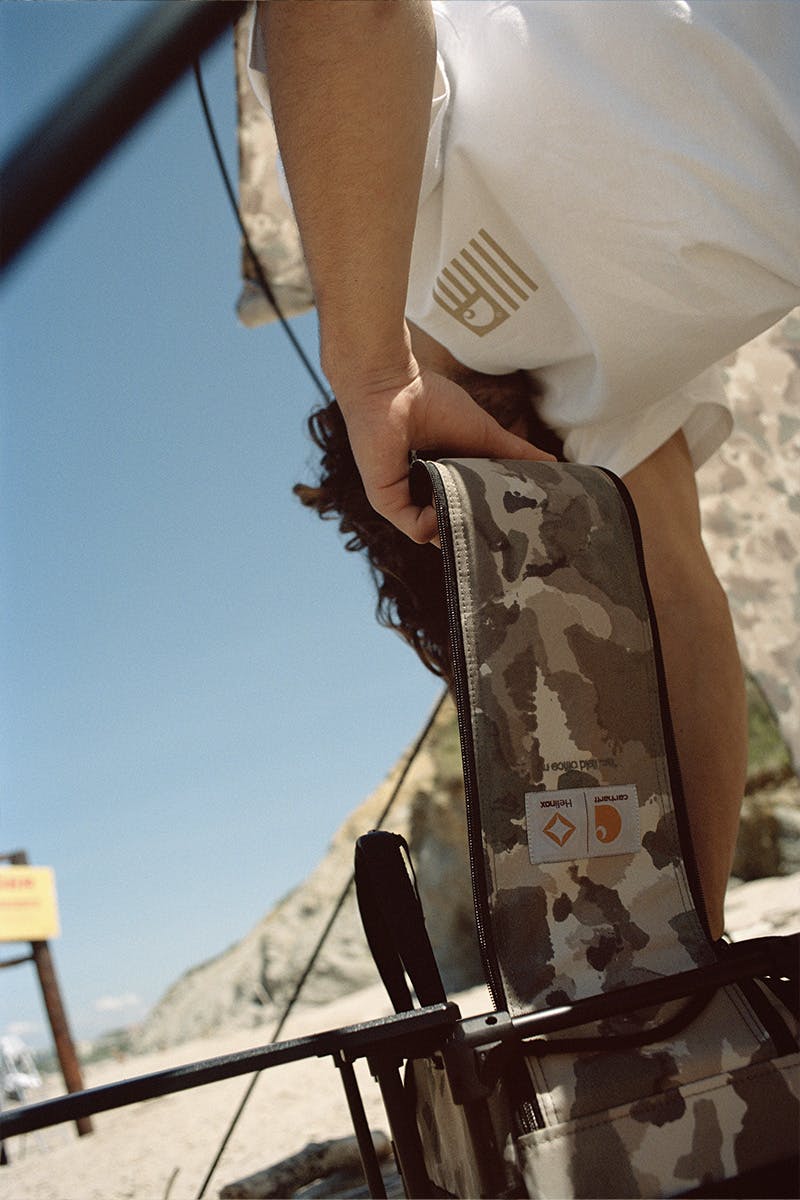 As the proud named driver on my girlfriend's Volkswagen T4 insurance, you could say that what I don't know about campervanning probably isn't worth knowing.
You'd be wrong, though, because my knowledge is fairly limited. Almost worthless, in fact.
That being said, one area I'm particularly well-versed in – and a topic I'm considering as my Mastermind specialist subject – is the interested world of packable outdoors gear.
Nothing quite beats something that packs away, right? Whether it's a coat, table, massive tent, or a chair, the sense of accomplishment that overwhelms me when an item neatly stows into a hand-held bag is incomparable.
The masters of packable gear? Helinox. With its "At Home, Anywhere" mantra, the South Korean brand has become the apple of my eye in recent years – even more so after link ups with a host of my favorite labels, too.
Collaborators so far include the likes of Palace, Bodega, Stüssy, and even Jordan Brand, but for Spring/Summer 2022, they're reuniting with Carhartt WIP for another concise camo-infused capsule.
After teaming up for the first time last year, Helinox and Carhartt WIP are back with three items — a portable chair, portable workspace, and box-shape canopy.
Available online now, each piece adorns Carhartt WIP's "Camo Tide" print, including Helinox's Sunset Chair and Tactical Field Office, alongside a Royal Box Shade which provides SPF 50+ sun coverage via its polyester ripstop fabric.
As the fair-weather camping season begins to lift its dreary head, make sure you do one thing before heading into the wilderness this season: make it packable, make it Helinox.