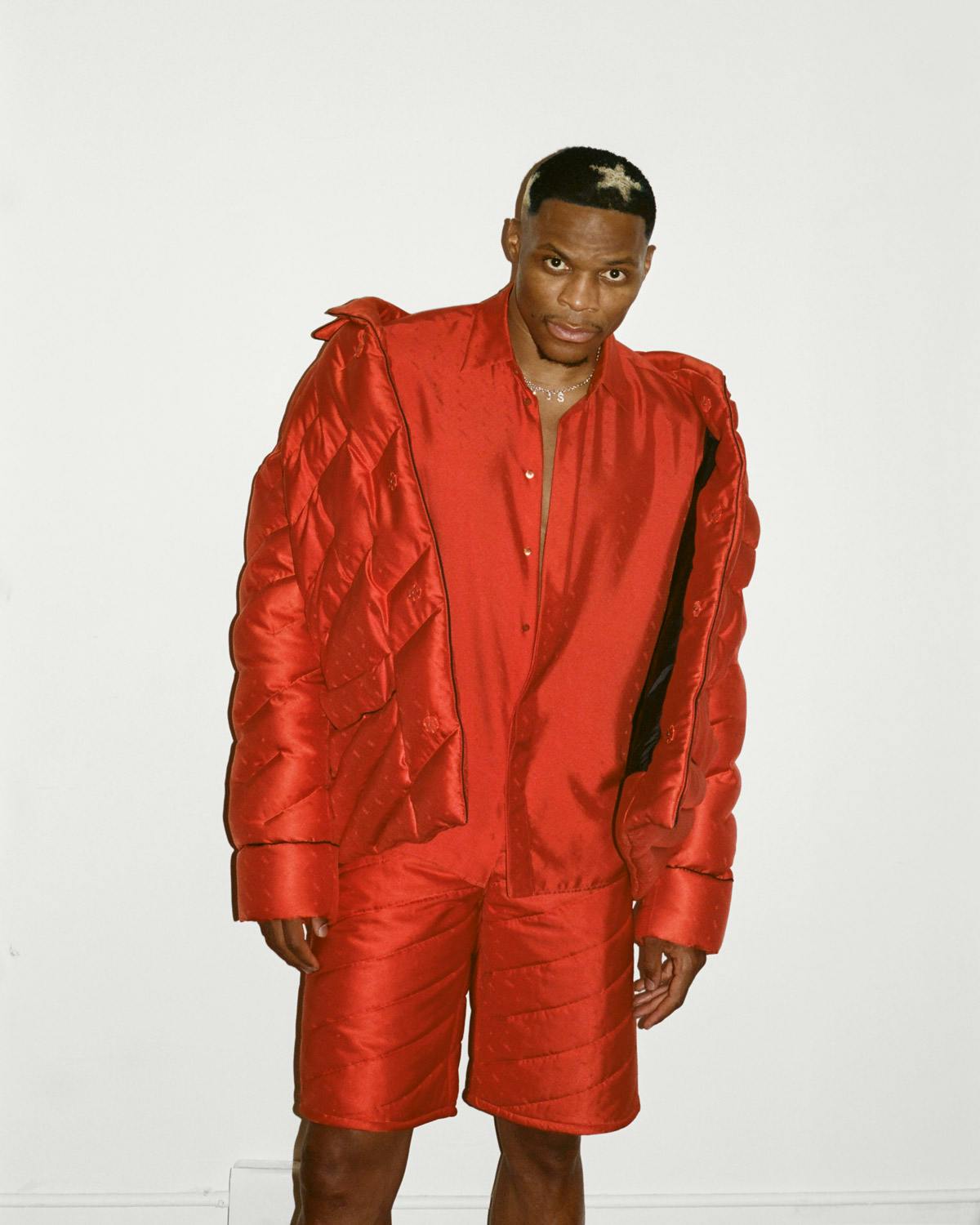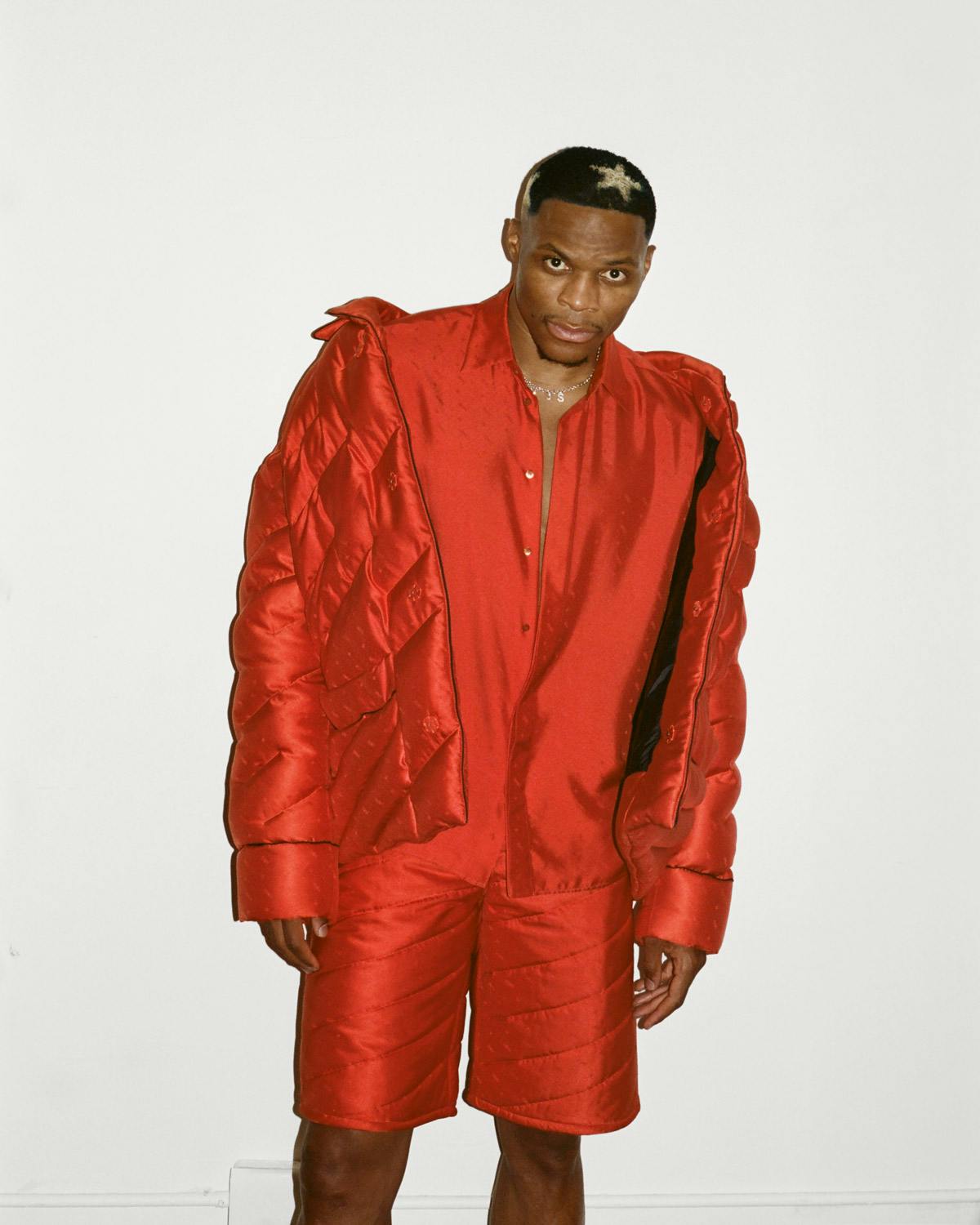 In this FRONTPAGE interview, we caught up with NBA star (and burgeoning fashion icon) Russell Westbrook, an athlete who has had one hell of a surreal year.
It's late September, and NBA player Russell Westbrook has just finished the drive back from the Los Angeles Lakers media day in El Segundo to his home in the calm Brentwood neighborhood. "I know what streets to take, what streets not to take, what time to go. I don't get stuck in traffic," he says, talking on the phone from inside his kitchen. (His cool, monotone responses are punctuated with what sounds like dishes being put away.) "I know my way around this place."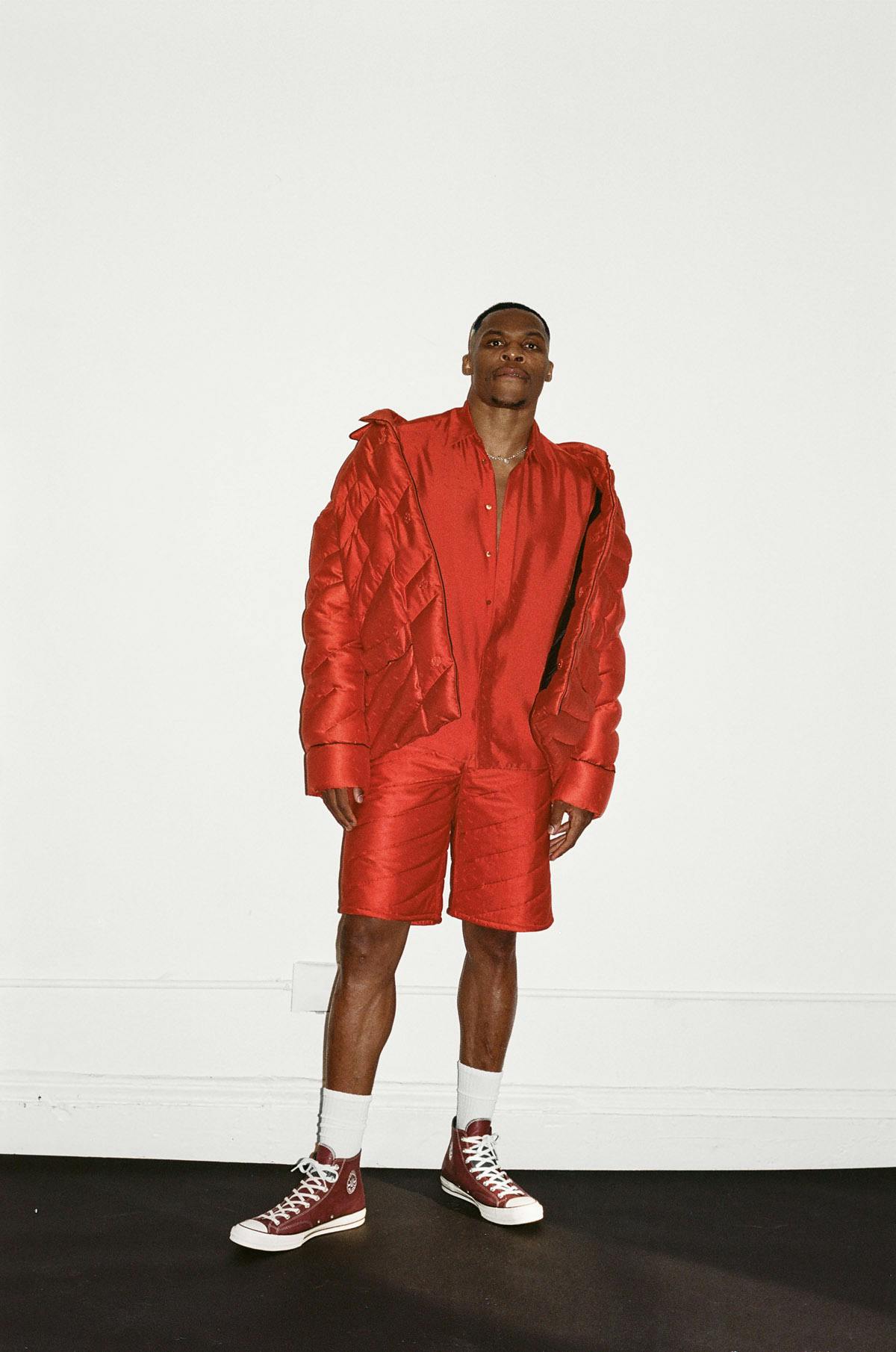 The place, of course, being Los Angeles, Westbrook's hometown. Born in Long Beach (around half an hour away, in good traffic), the 32-year-old has just returned home, career-wise, to play for the Lakers, alongside LeBron James and Anthony Davis. The biggest difference so far? "I get to play in the Lakers practice facility now," Westbrook says. "It's pretty normal for me; I'm always in LA during the summertime. Honestly, it hasn't even hit me yet. Maybe on opening night."
The past 13 years of Westbrook's NBA career have been spent in pockets of America that most incredibly wealthy people from Southern California would pay to avoid: Oklahoma City, Houston, and, most recently, Washington DC. His stint playing in the nation's capital, for the Wizards, was marked by a team-wide Covid outbreak, resulting in six postponed games — not to mention the violent day of insurrection at the Capitol in early January, resulting in a locked down metropolis that Westbrook never quite got to see beyond a handful of landmarks, like the Martin Luther King Memorial. ("I love it because it's inspiring and it's very well put together... it's impactful for me," he says.)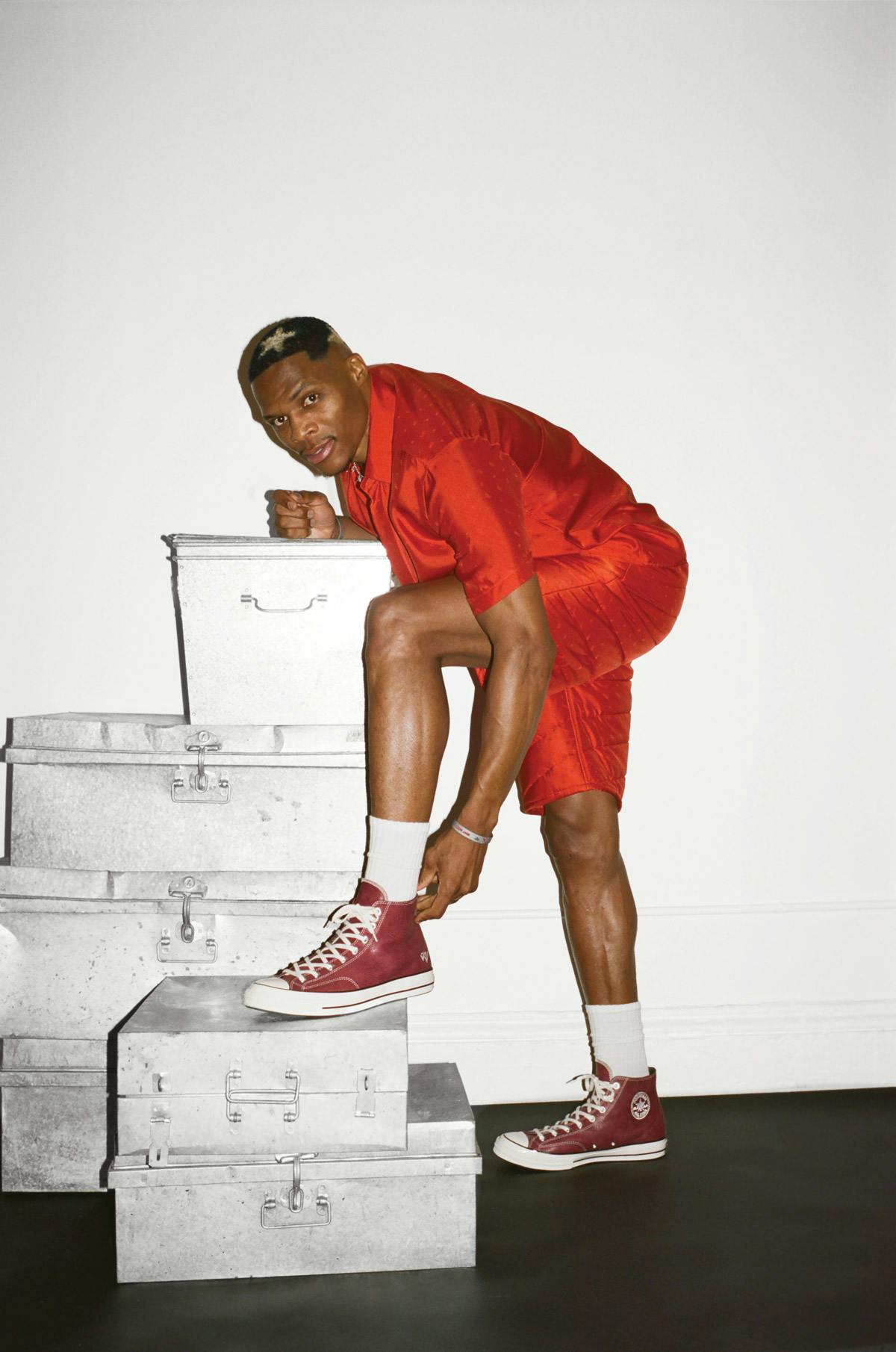 Despite the rocky stretches in the Wizards' season, the team clawed its way back from being one of the worst in the league to making a shocking playoff appearance. The turnaround was widely attributed to Westbrook, who, early in the season, promised his teammates they'd make the playoffs. Soon after, in May, the point guard broke Oscar Robertson's 1974 triple-doubles record, formerly one of the most vaunted achievements in the league. Westbrook described the year as "unbelievably special," which seemed like a characteristic undersell. He didn't seem to miss the district after such a surreal time, either. "There weren't too many places to go to see everybody's swagger style," he adds. "Even for myself, I didn't get a chance to dress up; I didn't really get a full experience."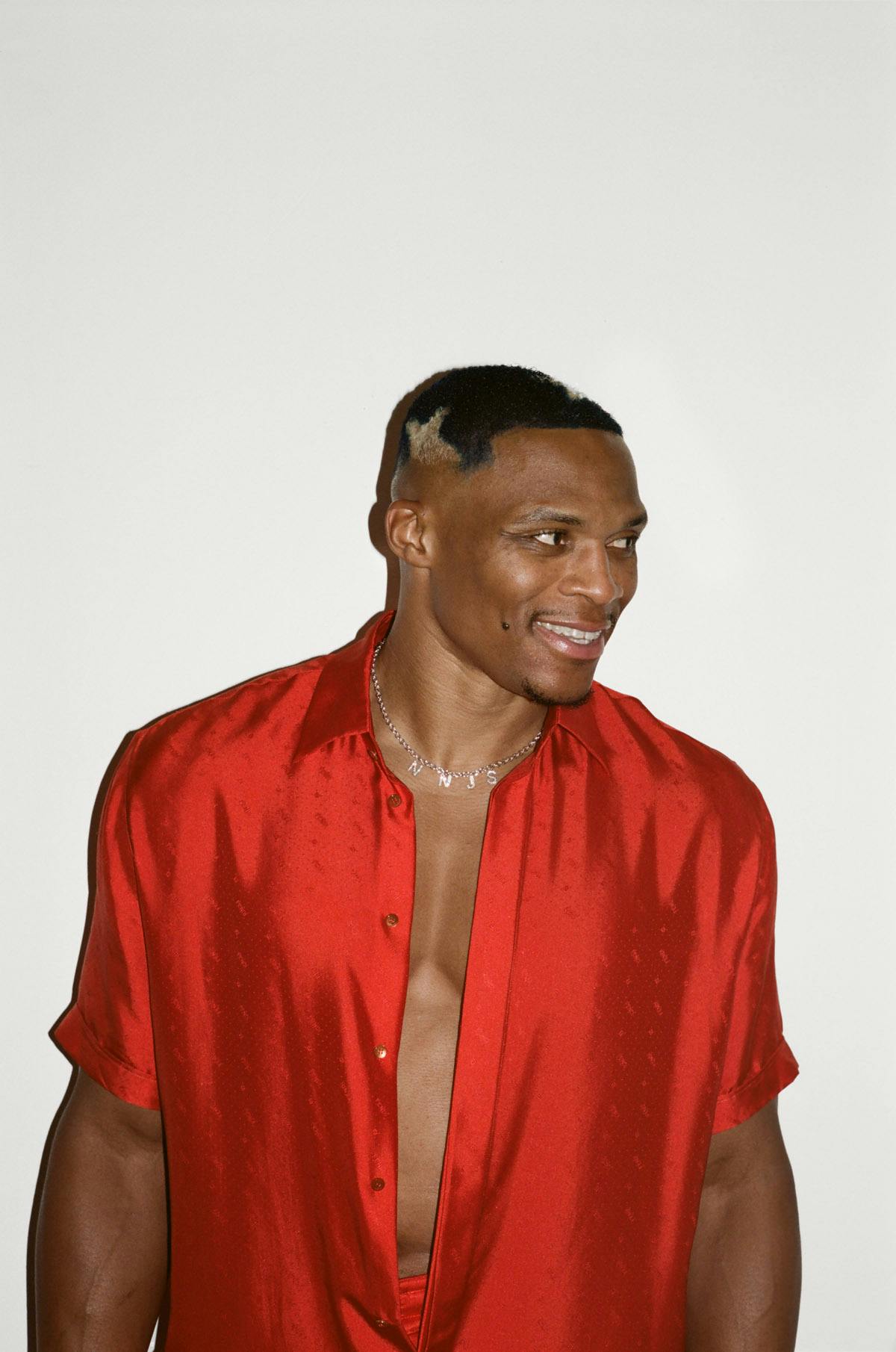 Swagger style is one of Westbrook's chief concerns. In October, his streetwear brand Honor the Gift released their latest collection Inner City Love, inspired mostly by the "old school Motown days." The pieces have a look that's not quite Motown, but something generally nostalgic: ringer tees, patterned paints in loose fits, heavy-knitted rope sweaters. His input into each collection spans from "top to bottom," which he describes as everything from the "vibes of the colorways, the silhouettes, the way that the look book is actually shot." Recently, at the premiere of a forthcoming documentary about Westbrook's life, produced by Westbrook, he wore a faded Inner City Life ringer T-shirt that read "4 The Inner City" across the chest. It was a Los Angeles look, Westbrook explains: "I'm real West Coast, I understand Los Angeles fashion. When I say LA, I think of Dickies. Chucks. Nike Cortez. That's just where I'm at, you know?"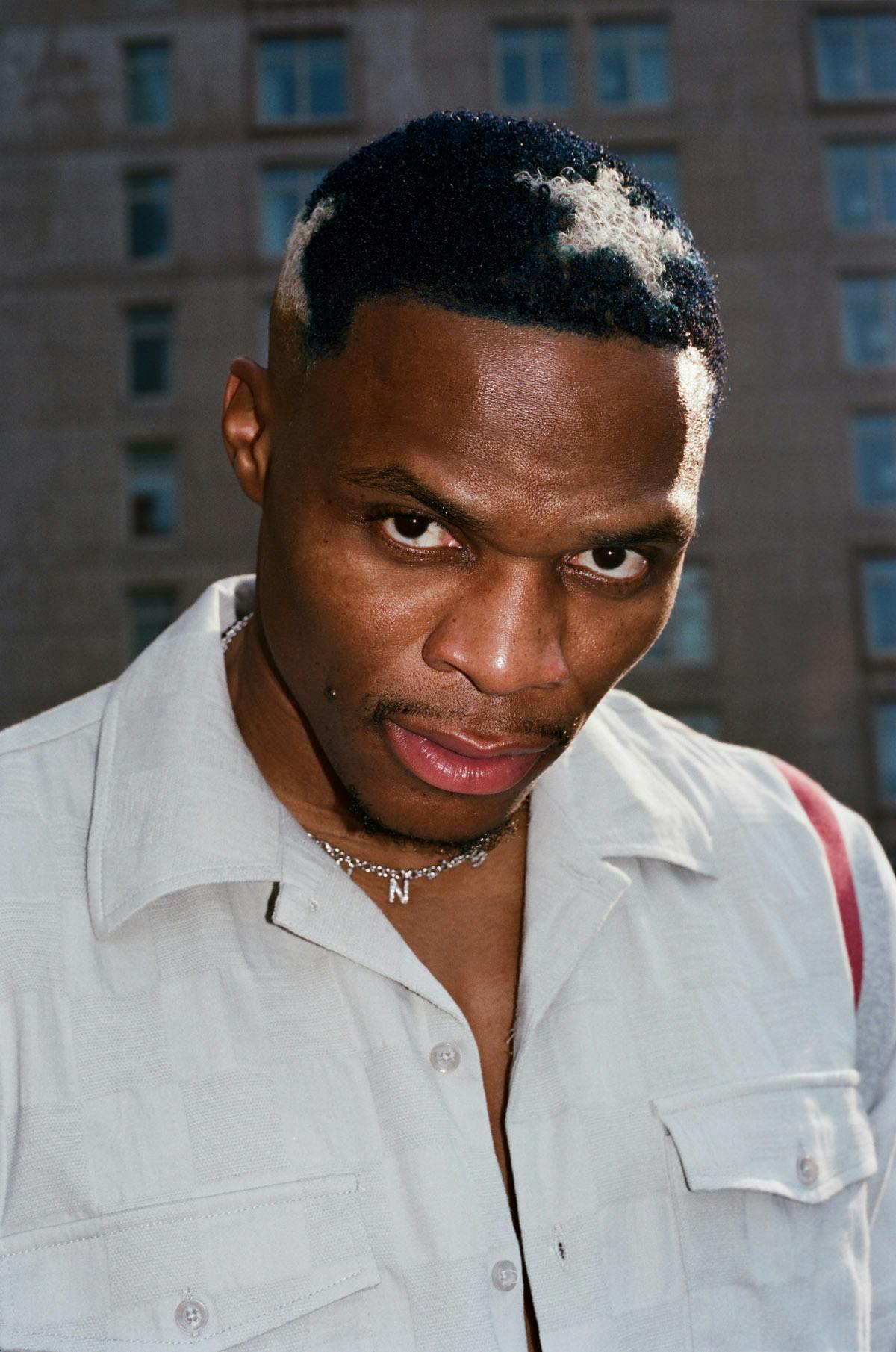 The "West Coast" look Westbrook wore to his premiere was modest compared to the fits seen on him just two weeks before our call, when he was in New York City, bopping around during fashion week — first with gatorade blue hair at the Thom Browne show (which he attended in a long pleated skirt), and days later with stars painted in his hair for the Met Gala. Normally, NBA athletes (the very good ones) are unable to attend the gala held each May, due to the playoffs, but this year's postponed event allowed Westbrook to attend for the very first time. "I had an opportunity to be able to have conversations with different people in different lines of work, so it was a good experience," he says of the celebrity hyper-event.
The gala's co-chair, Anna Wintour, was seen at points during fashion week speaking at length with Westbrook. "We have amazing conversations," he shares. "I'm truly thankful to have that relationship." Their conversations hewed mostly to "normal small-talk things," like tennis, basketball, and their families, though Westbrook sounds optimistic that he's convinced her to come to an NBA game at some point in the coming season. Unlike the weaker-kneed among us, he didn't find her to be intimidating — not shocking, perhaps, for a six-foot-three athlete. "I think that's one thing we have in common. People see me and find me intimidating, too. People call her intimidating, but I see her just doing what she loves."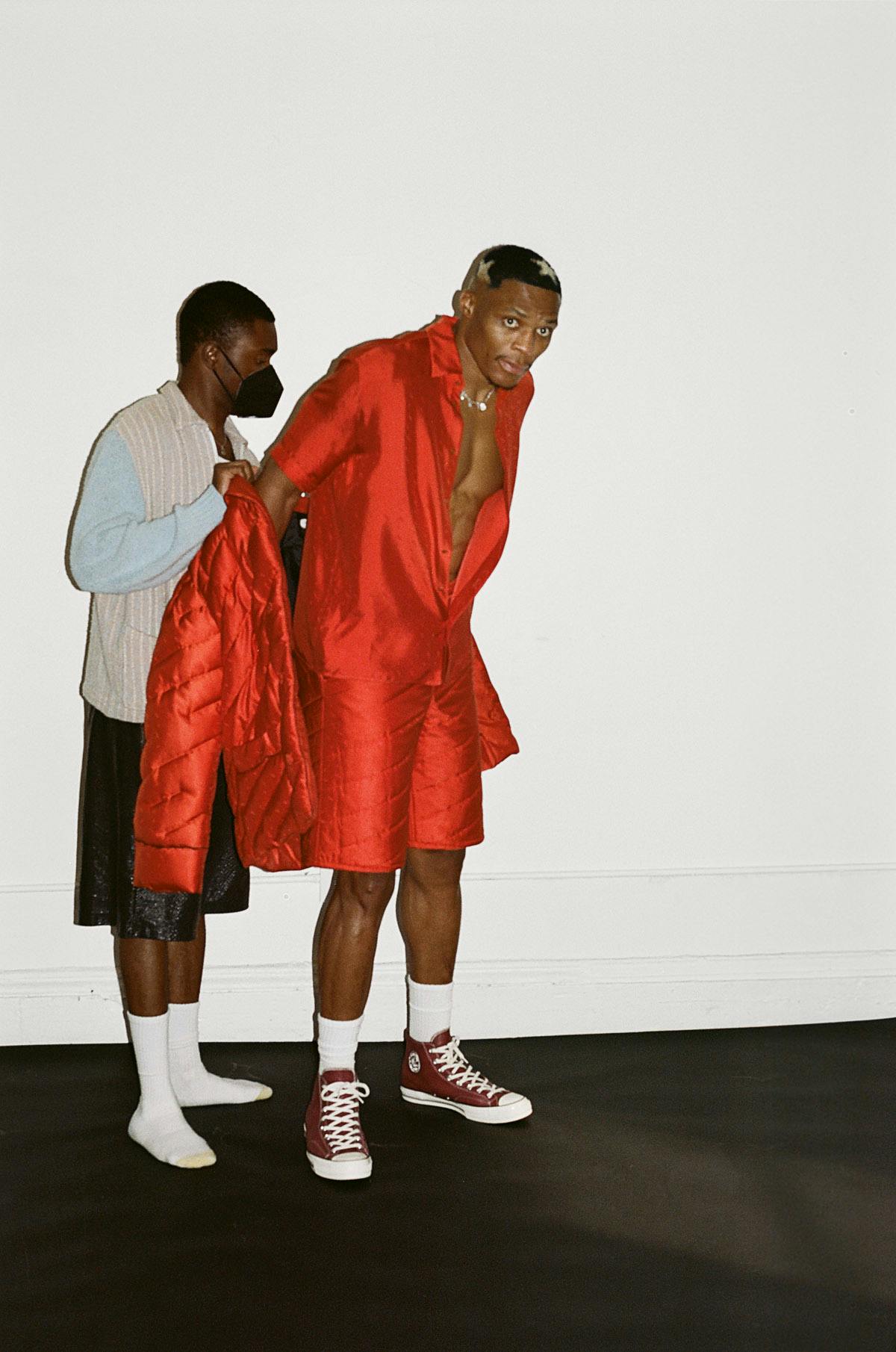 The thought never quite escapes Westbrook during the call, though the background clanging does. Even though he quickly agrees with my earlier statement that both he and Wintour could be, well, intimidating, Westbrook begins to describe that as a "misconception" of who he is, one that's trailed him his entire life. "Like you said, I'm intimidating, you probably have never even seen me or met me before, or actually know if I'm intimidating or not. People that actually know me, they're like, 'Well actually, he doesn't even intimidate. He's actually a really, really nice guy.'"