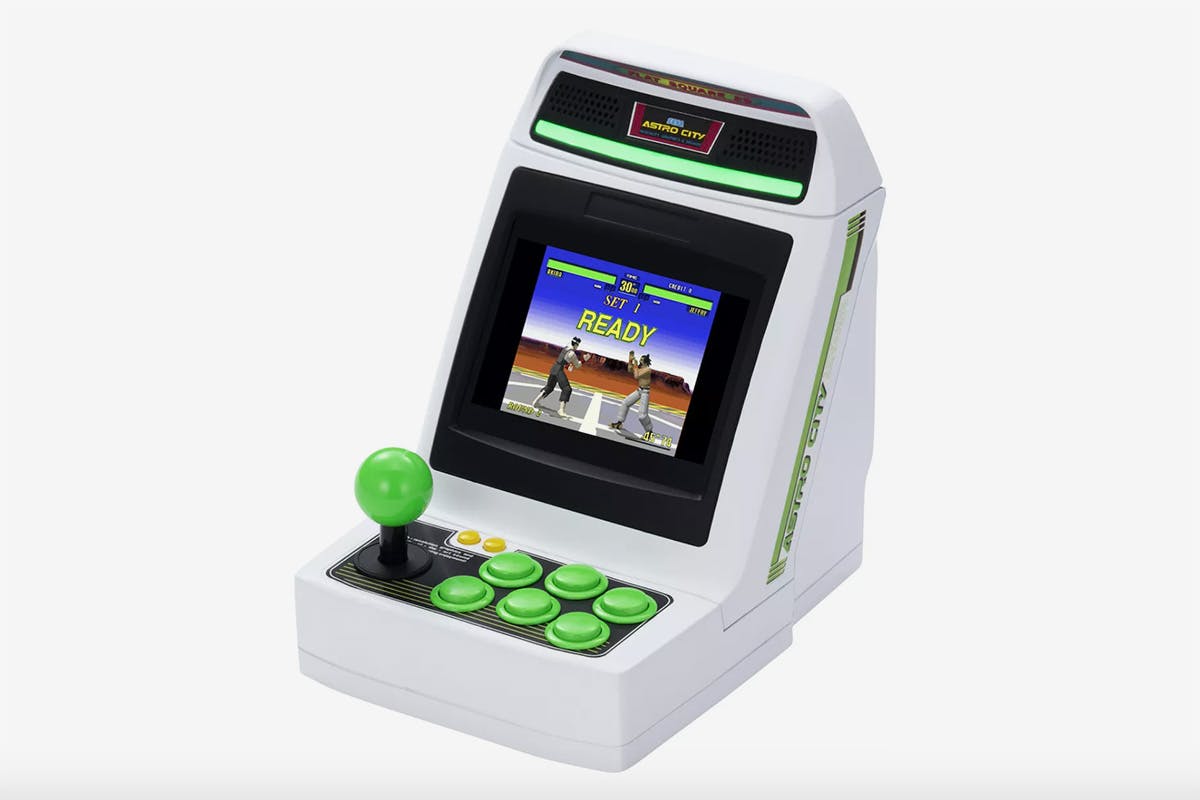 Sega continues to crank out the compact consoles, this week debuting a new mini arcade cabinet. Mimicking the full-size Astro City sit-down arcade cabinet from 1993, the miniature version comes with 36 preloaded games, as reported by The Verge.
The original Astro City was the most coveted design from Sega's range of "City" cabinets. As The Verge points out, it can still be found in Japanese arcades to this day.
The Astro City Mini is outfitted with a Micro USB and two USB-A ports, allowing gamers to use separate control pads or arcade joysticks. It also has a headphone jack and an HDMI-out so you can play on a larger screen.
The cabinet will come with 36 games at launch, including Alien Syndrome, Alien Storm, Golden Axe, Golden Axe: The Revenge of Death Adder, Columns II, Dark Edge, Puzzle & Action: Tant-R, Virtua Fighter, Fantasy Zone, and Altered Beast.
Sega is expected to release the Astro City Mini in Japan towards the end of the year, with a retail price of approximately $120.