Earlier this year, Skechers joined forces with One Piece, the much-loved manga and anime series, and the reception of the collaboration was lit.
It first blew up in Asia as an exclusive, then hit North America, and now Europe is getting hit with these limited-edition kicks.
And it's not just the manga nerds who are geeking out over them; the fashion world's also feeling them.
Highsnobiety was on the ground with the sneakers and created a vibe through our lens. Our shoot, as seen in the pictures here, is a nod to the anime world and colorways featured in the collection. Peep the bright colors and in-your-face prints that were inspired by the kicks.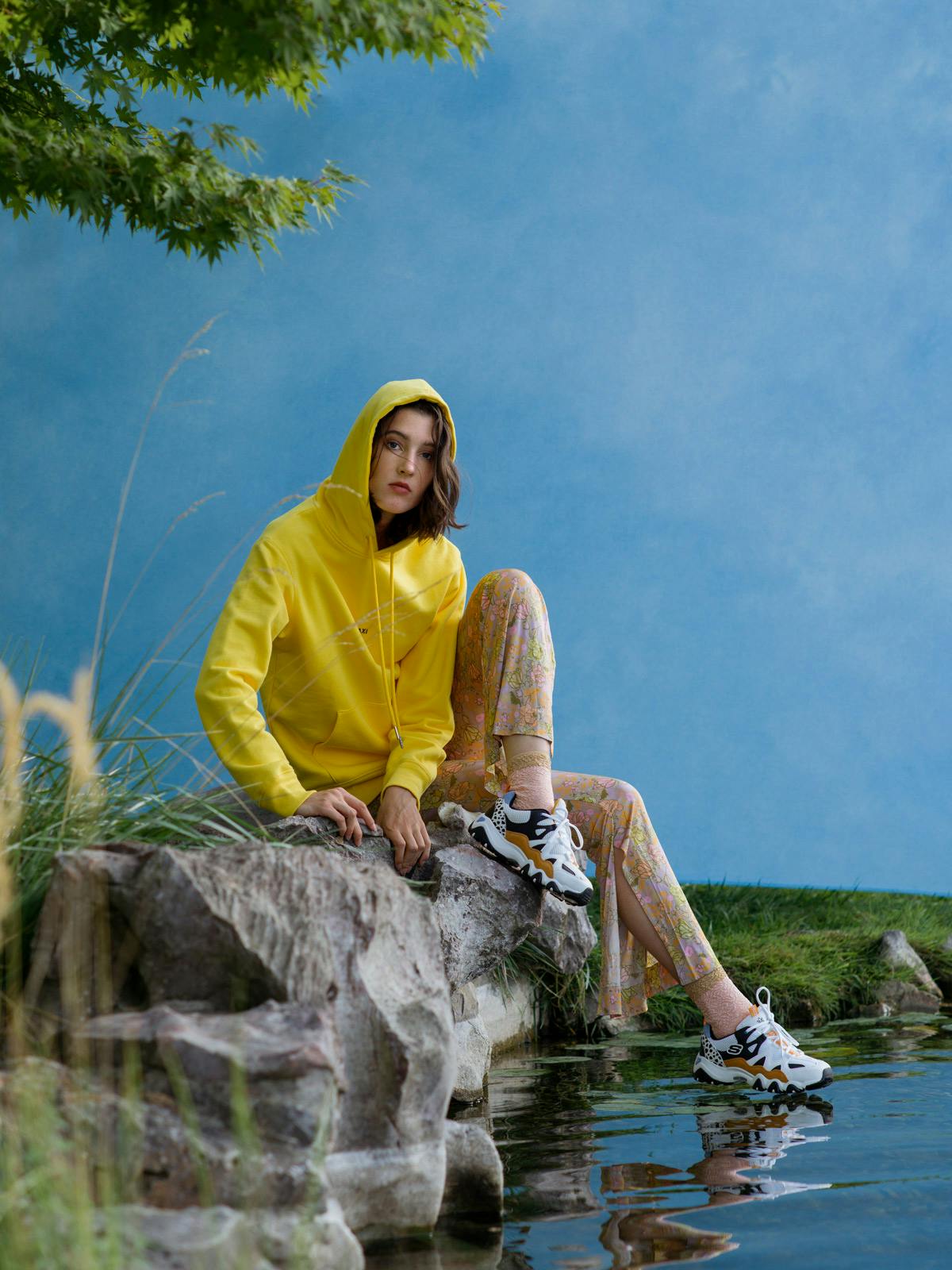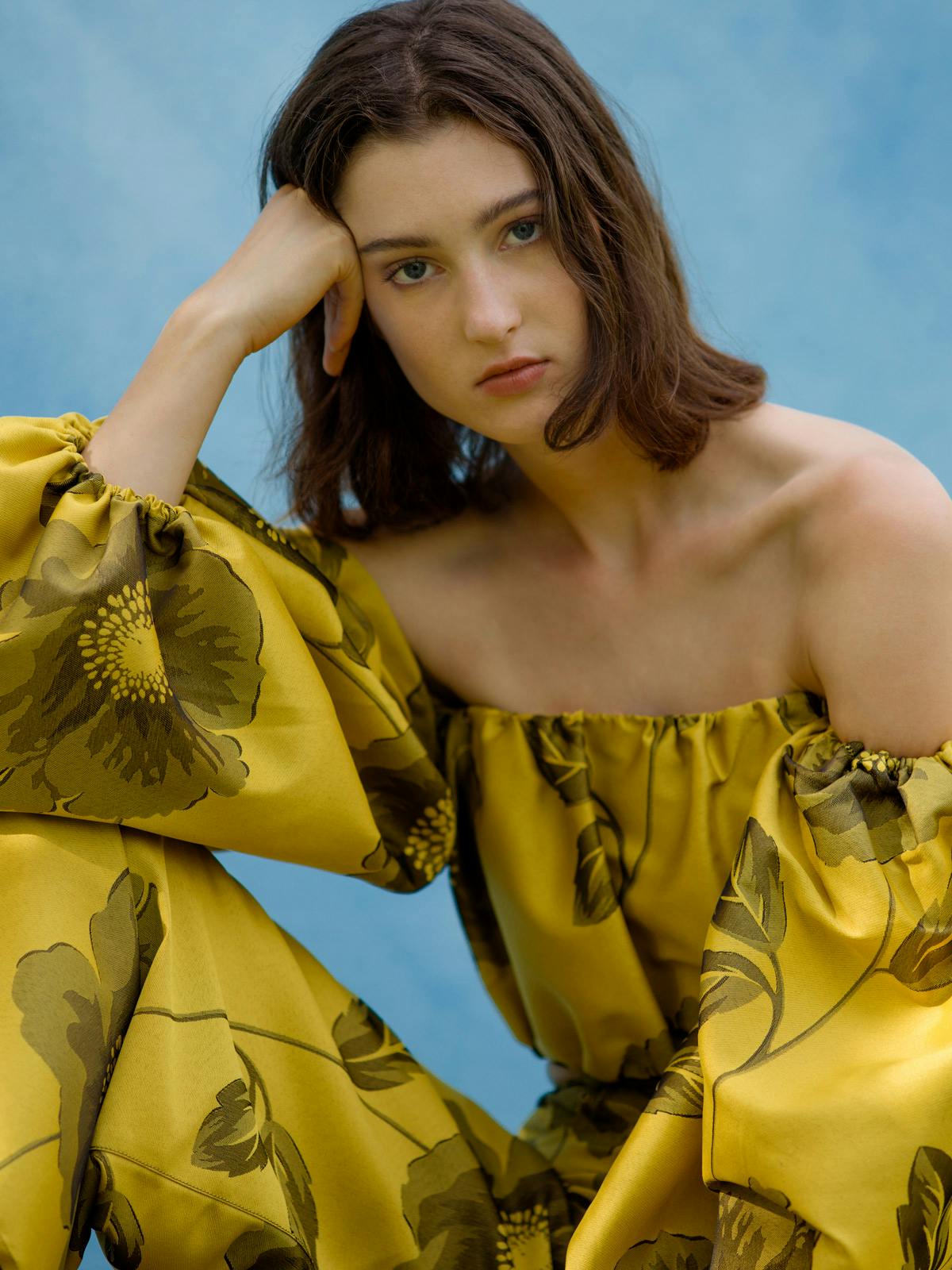 The collection sees the iconic Skechers D'Lites shoe, which is celebrating 20 years next year, reimagined through colorways inspired by Toei Animation One Piece characters: Luffy (Red Multi), Chopper (Pink & Blue), Sanji (Black & Blue), Zoro (Green), Law (Black & Gold), and Doflamingo (Pink). For all the One Piece nerds, you'll also find the character on the tongue of the shoes.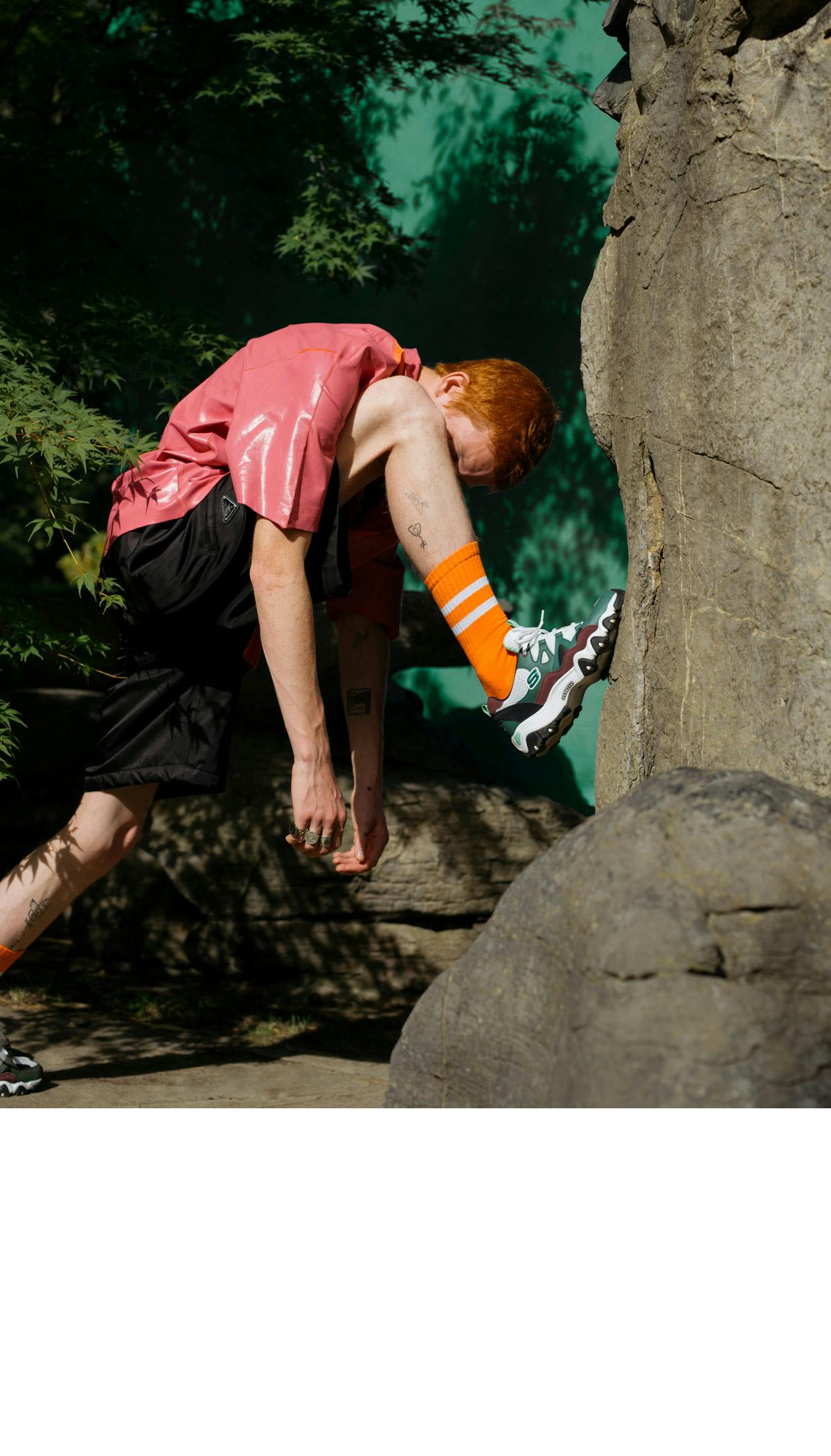 But you don't have to be heavily entrenched in the anime world to rock the collab. As seen here, the kicks are just at home mixed with streetwear as they are with luxury fashion; in fact, don't be surprised to see them popping up on your Instagram feed in some fire 'fits.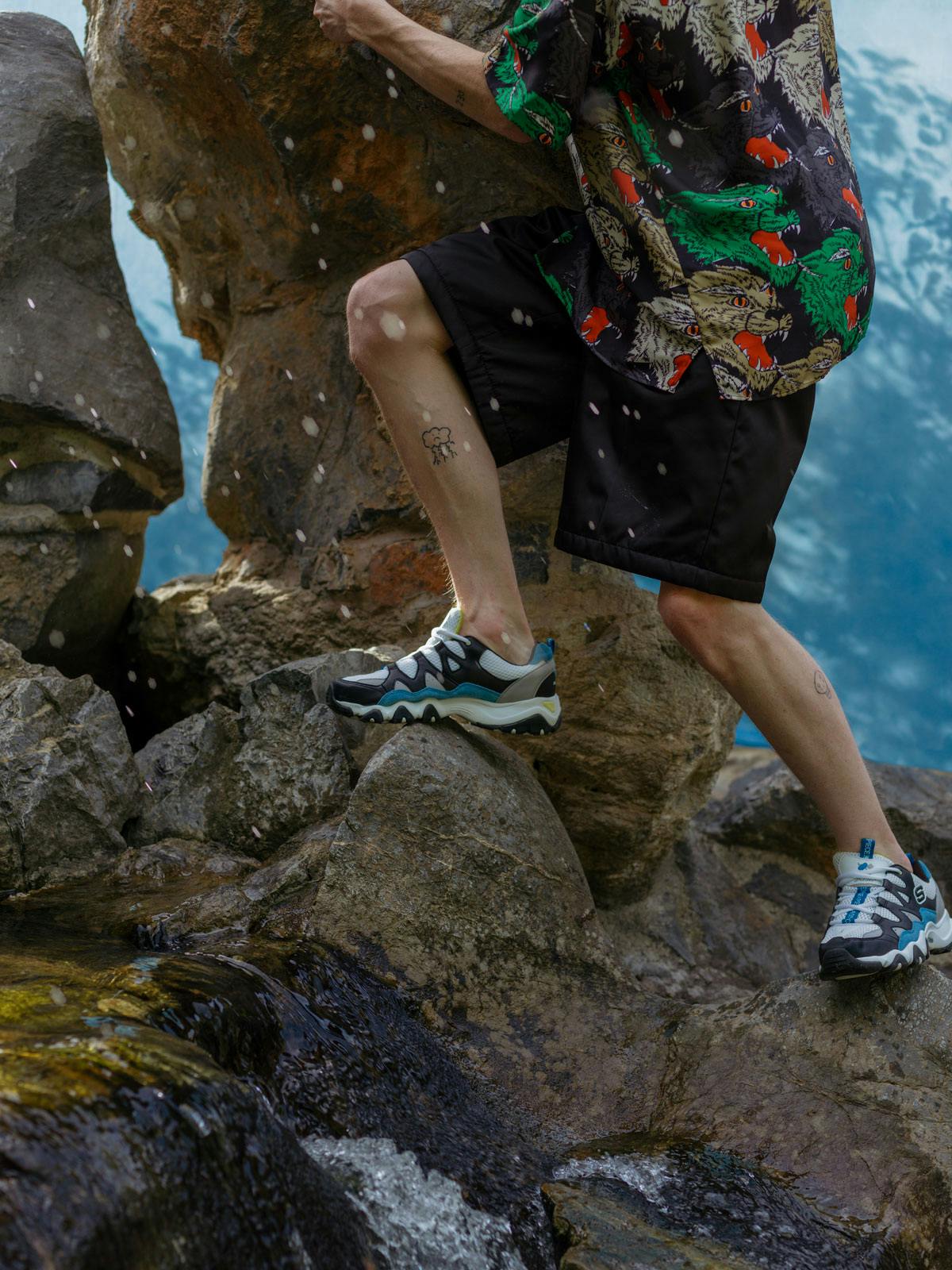 Skechers D'Lites X One Piece drops at a time when chunky sneakers are reigning supreme, and it's fitting for the brand that played a big part in originating the silhouette to come through with a version that pushes the style forward.
The first three colorways (in characters, that's Luffy, Chopper, and Sanji) are available in limited quantities at select sneaker shops in France, Germany, Netherlands, Italy, and the UK. Look out, Prague, Zurich, Zagreb, and Lisbon: they're dropping in October. Zoro, Law, and DoFlamingo will drop when the full collection hits all of Europe in November.