In the current era, intertextuality is the name of the game. Reference, homage, and reinvention have always played huge roles for creatives in every discipline, but as the digital revolution has arguably created a visual meta-game, where designers and artists interact with their audiences through the winks and nods they leave in their work; a certain pose in a fashion brand's campaign; a reinterpretation of a reinterpretation of a dress first created decades prior; a collaboration with an artist who designed the record sleeves for your favorite bands. In order to be contemporary, designers must demonstrate not only their grasp of the classics, but an ability to make them constantly new again, without losing their original charm.
For the older brands, this often poses a challenge, as they attempt to find and then straddle the line between embracing their heritage without becoming stuck in the past. Such was the task presented to Christoffer Lundmann after being appointed as head of creative at 116-year old brand Tiger of Sweden at the beginning of 2018. How does a label founded in 1903 take part in the current creative game of call and response whilst retaining its own sense of historic and geographical specificity?
The solution, for Lundmann, was to explore the act of reference itself; to ask questions about the role it plays in the creative process, and how every creative person approaches it in their own way. Since taking up his role at Tiger of Sweden, Lundmann has used the label's collections to examine all manner of things from neoclassical design, to Swedish cinema, to the works of influential Swedish architect Gunnar Asplund.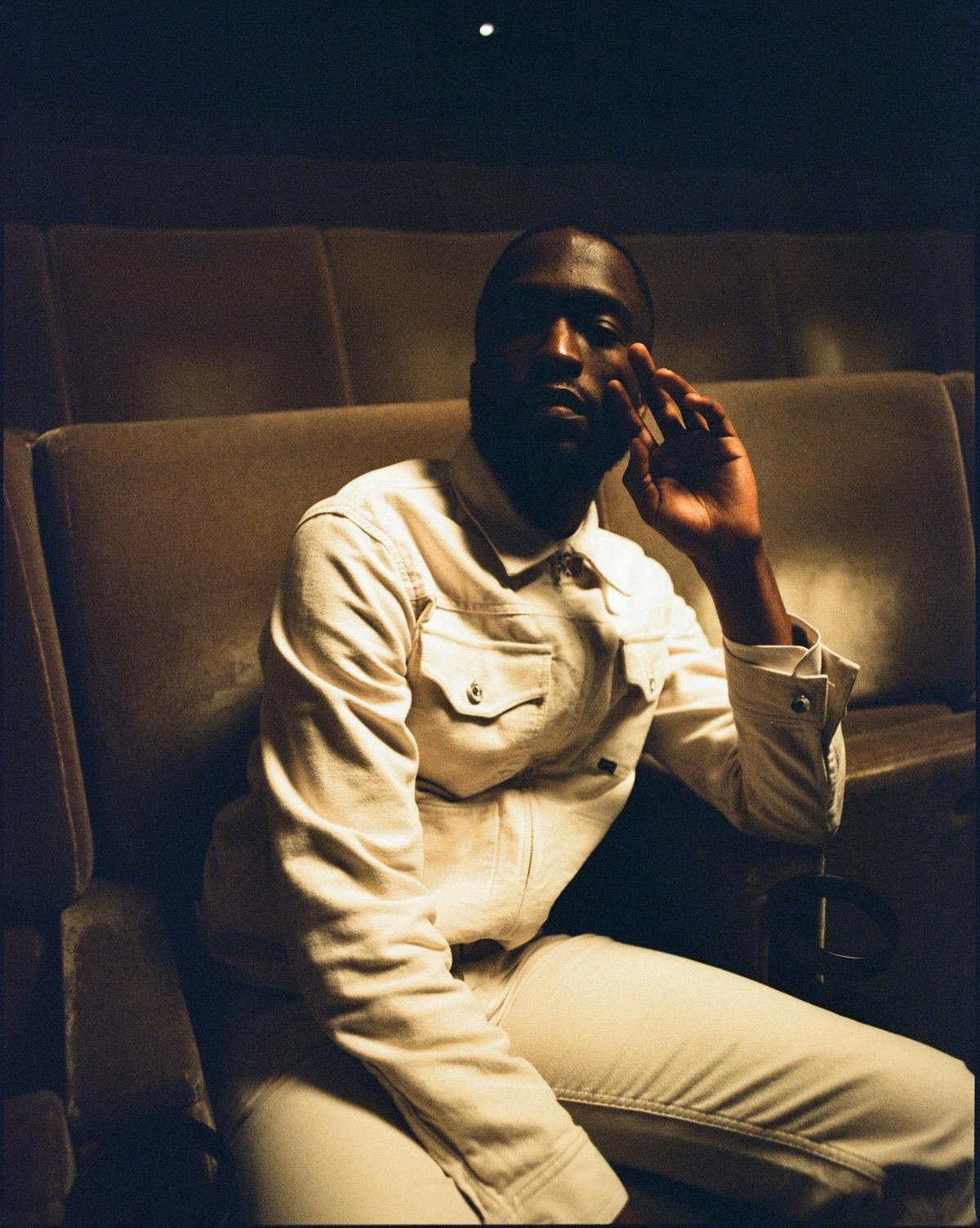 But these influences are particular to the Swedish heritage of Tiger itself. To explore the deeper significance of influence and reference, the brand has undertaken a series of interviews with creatives from different disciplines, seeking a different understanding of how artists come to create their work.
Iggy LDN is a British filmmaker based in East London. In 2016, he left his job at a London law practice to pursue his first passion, filmmaking, creating a series of short films that blend poetry and visual storytelling to explore subject matter that is deeply tied to his own personal experiences.
His first film, Black Boys Don't Cry, asks questions about Black masculinity, both our stereotypical preconceptions of it, and how its most restrictive elements can be flipped and subverted. In 2017, he released Fatherhood, in which he recites a spoken-word poem about a man's complicated relationship with his father while asking questions about the relationship he will form with his own son, as well as the extra-familial bonds he shares with the men in his social circles. His most recent film, Velvet, tackles current conversations surrounding knife crime in the UK capital, but attempts to shift the viewer's focus from the central violent act to the people that are all too often forgotten in the news headlines – the mothers that those deaths affect most heavily.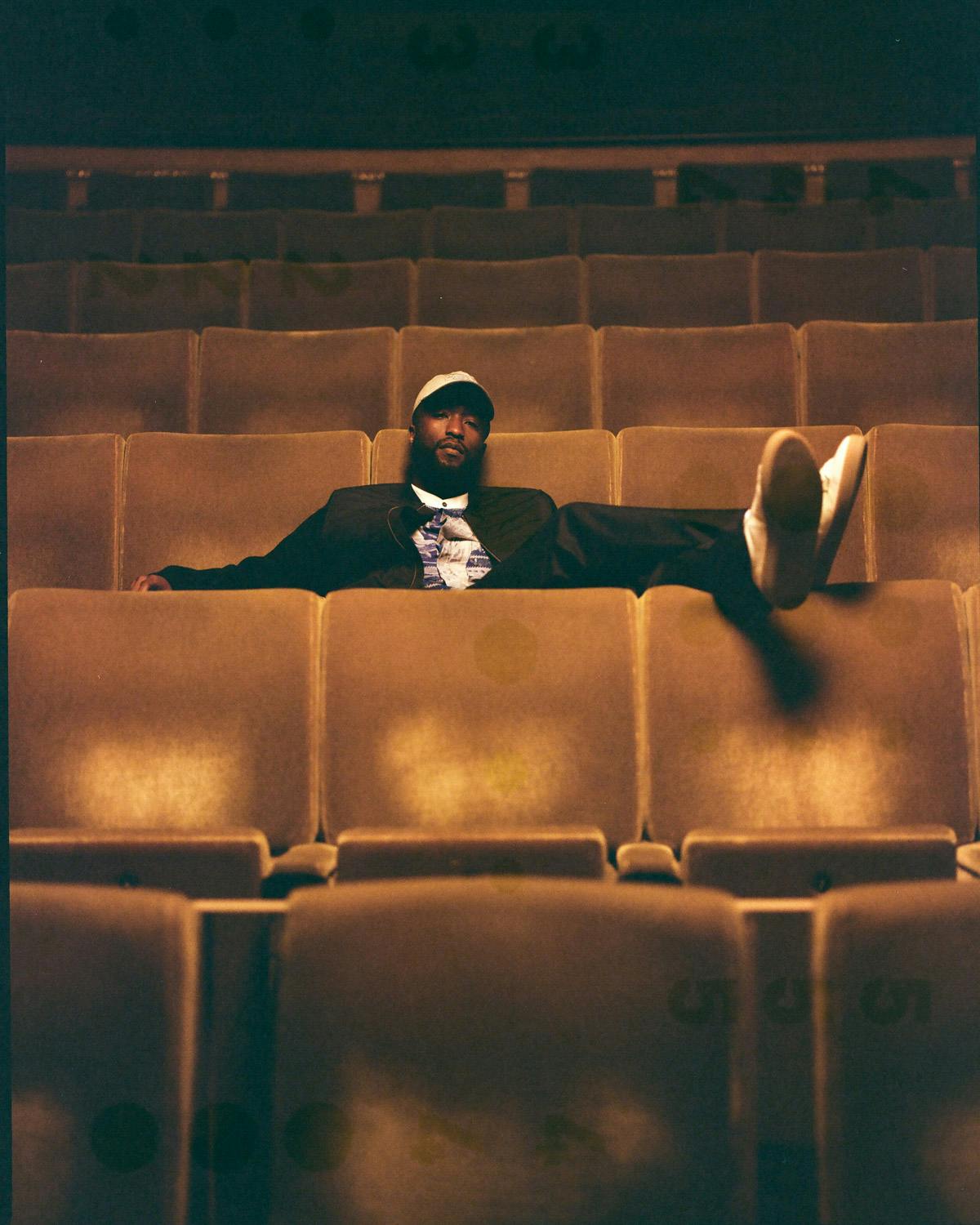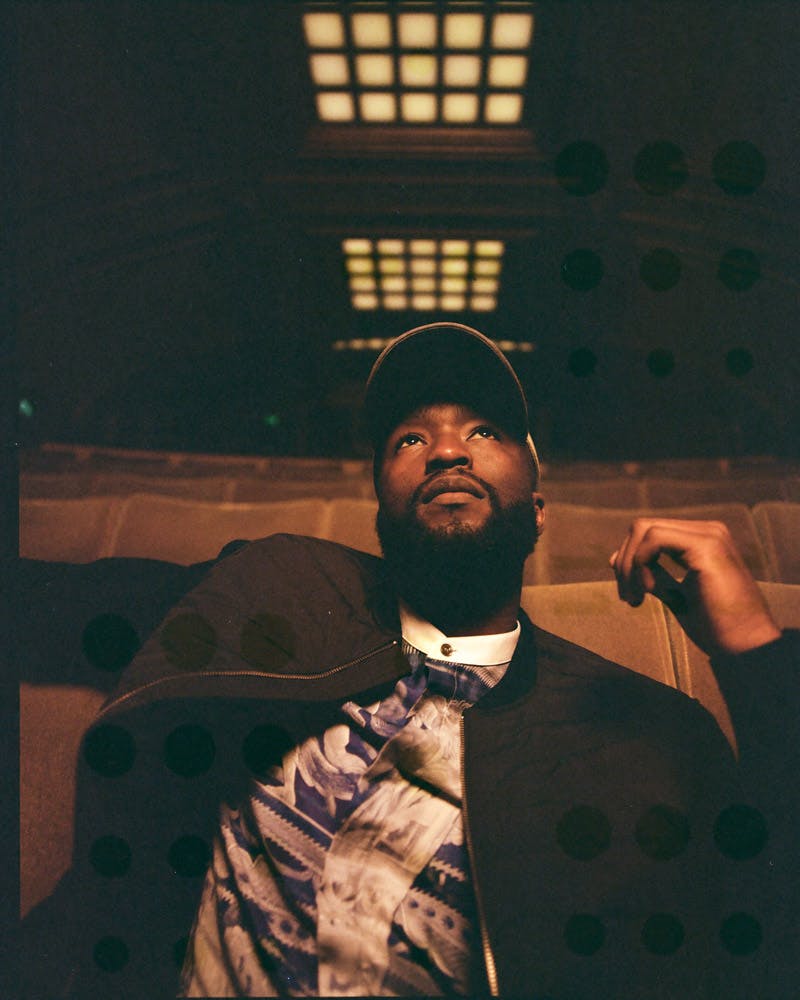 For our interview with Iggy, we've come to the Regent Street Cinema in central London, the UK's oldest cinema, where the first-ever film was shown in 1898. A camera crew is here filming him for a series of video interviews, and in between shots I ask him about the reference points in his own work – particularly Blackness, masculinity, and his own relationship with the two growing up.
"I've always considered Blackness to be multidimensional," he tells me. "A sphere of emotions and colors, vivid. But as I grew up I noticed this kind of shift. It became this idea of an outfit. And the outfit was an emotional rejection of self-acceptance, a commitment to strength and stability even when there was none. When you deny that, you don't really get to grow up knowing who you are. You get black men who are considered men before they were ever considered children."
That desire to rediscover childhood and more delicate sides of his identity is reflected in Iggy's work, such as in Fatherhood where he stares somberly toward the camera while a child plays with toys in the background. The unpredictability that many of us experience growing up is often portrayed negatively in Black communities as instability, creating a force that restricts those children's ability to take risks and fully explore. "You feel this constant pressure of not being able to mess up; that children from other races had the chance to mess up, and to reset, but in my household, there was this feeling of, 'You can't respond. It's not a game.'"
"And that's interesting. I really like the idea of picking those things apart, because masculinity is not monolithic. There are all these different variations, and it's through celebration of that that you can allow yourself to self-govern. To have self-acceptance, but also to change those ideas and positions that other people held in your life."
That preponderance of black masculinity is counterbalanced by Iggy's mother, Gloria Igbinomwanhia, who is with us on the day of the interview having taken the day off to be with him. Having studied for a degree in Law at university and started a job at a law firm, Iggy became increasingly unhappy with his career choice. Encouraging your child to leave a stable and dependable job in order to pursue their creative dreams isn't something most parents would do, but when I ask her about this, Gloria doesn't hesitate.
"When I ask my children what they want to do in their lives, I want them to tell me. I never wanted to be the parent telling their child what they could or couldn't be. When Iggy was at school, I would go to church and I would pray that one of my children would be doing something like what he is doing now. And I dreamed that this would happen for him."
"When Iggy was doing law, he was always stressed, and unhappy. I could see it in him, he looked unhappy, unhealthy. I hated to see it. So one day I asked him, 'Are you sure this is what you want?' And he told me he wanted to become a filmmaker. I had already dreamt of it. So I said to him, 'Whatever you want to do, I will support it.'"
When I ask Iggy about his relationship with his mother, and the role she has played not only as a parent but as part of his creative process, it's clear that his work's focus on Black masculinity has as much to do with the women in his life as his own position as a Black man.
"When I was making Velvet, I was explicitly looking to create this mother character who was incredibly strong, but who hid her emotions in her desire to protect and support her son. But it still shows those emotions. It shows her hand when things aren't necessarily okay. And that's probably the same with my mum. She's incredibly strong, but she also has those same feelings and emotions."
"That's the attitude that Black mothers have, and that bond between Black mothers and their sons runs through all of my work. I want to show the softer side of that young boy in a pink tracksuit, but I want to show the more complex sides of our mothers too. And I got that through speaking to my mother, through trying to understand her, so I can understand who I am."
"When I moved to the UK from Nigeria, I was 1-month pregnant with Iggy. I went through one of the biggest changes in my life with him. Whenever we're together we have that kind of bond." says Gloria. "He has always wanted to be independent, to do things himself. And that's the role I decided to play as his mother. The only thing I ever asked of him was to make me proud. To make me happy."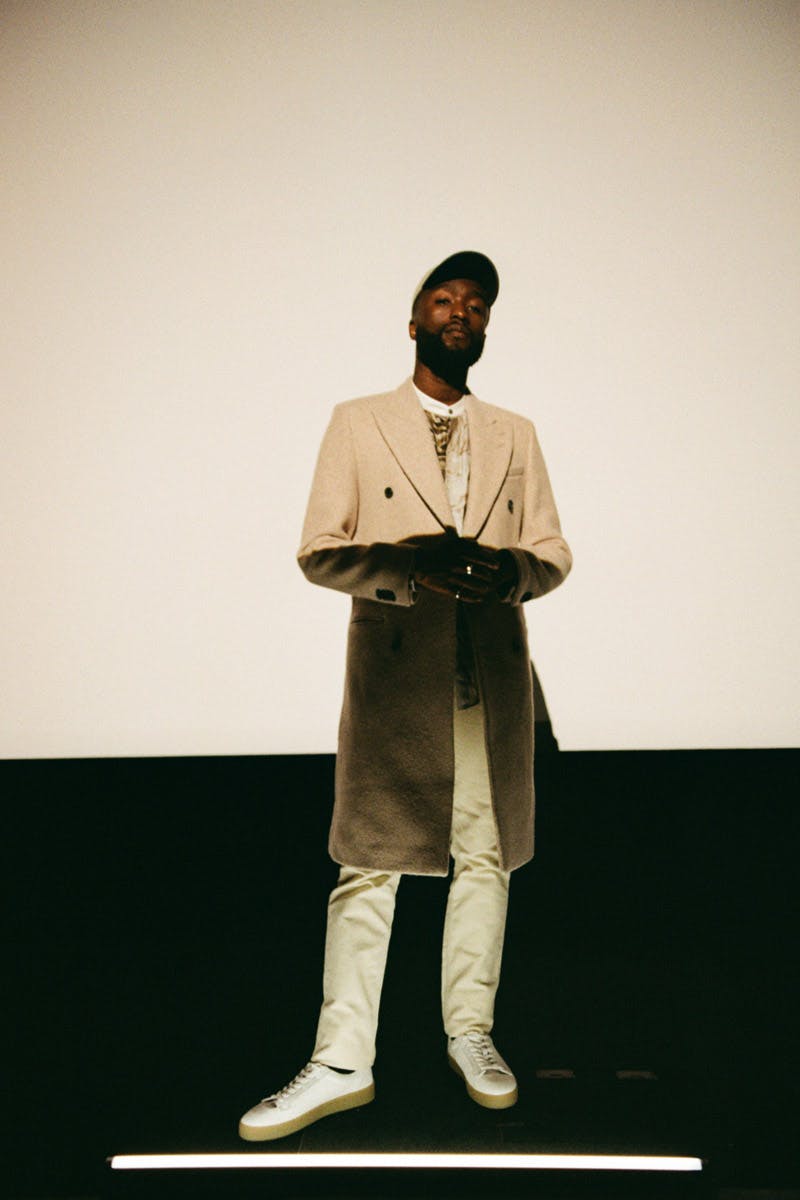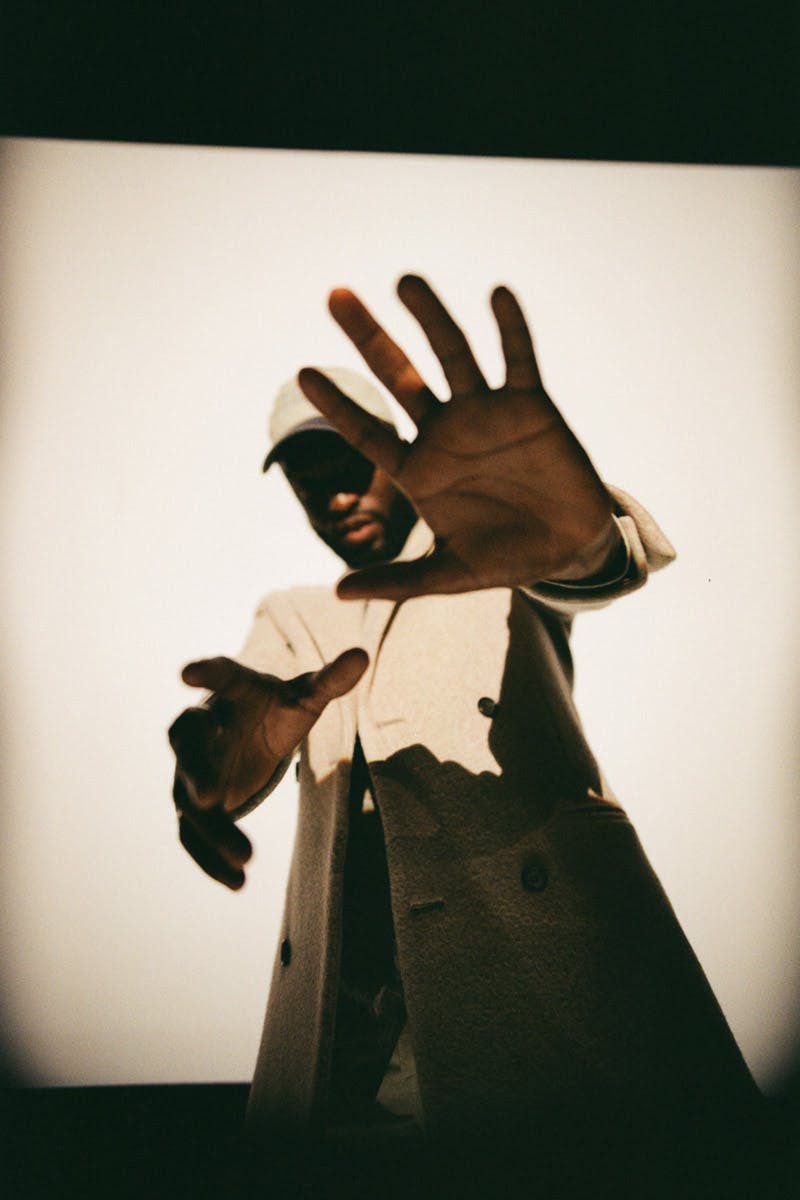 When all these things are viewed as a whole, you get the impression that Iggy's work isn't just informed by the relationships between older and younger generations in his community, but also a belief in the power of film to nurture a dialogue between them. In an age where younger generations are increasingly literate in visual media, able to both communicate and interpret meanings through things as simple as emojis and Snapchat stories, I ask him about what he hopes his audiences will see when they watch his films.
"My understanding of film has always come from the position of storytelling. You can have beautiful lighting and cinematography, but it always comes down to the people, and the story you're telling through them. That's always been at the forefront of my work. I want people to be able to see a narrative, and them to be able to apply it to themselves."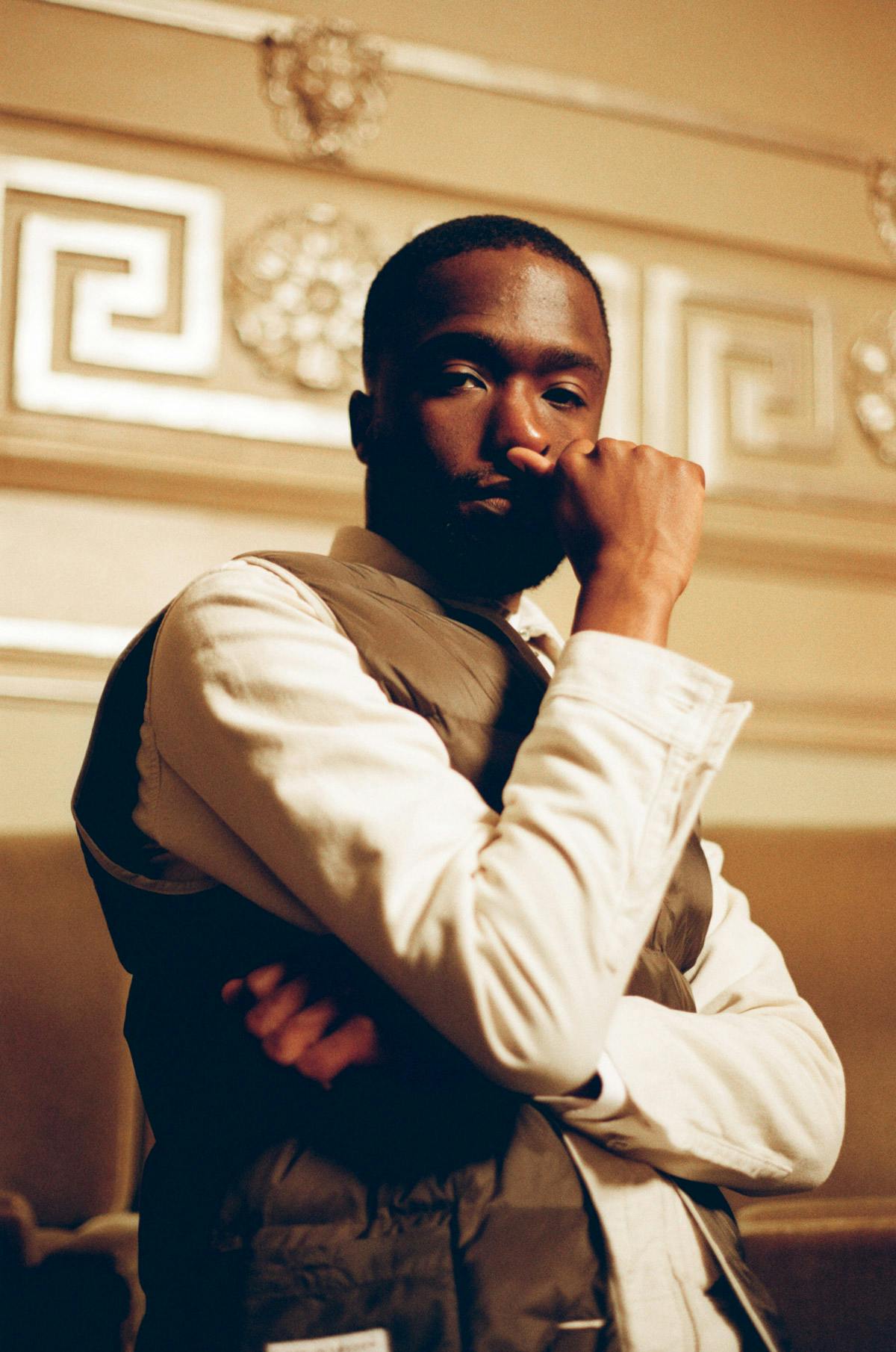 "In that sense, it's very traditional storytelling; using normal everyday life and lived experience to showcase a story, but one in which there's always a theme and something to take away from it. And it's those takeaways that can help you to understand life. I guess that's the root of my methodology. I want people to watch my films and find something that helps them to understand themselves more."
When Christoffer Lundman took over at Tiger of Sweden, he emphasized a focus on understanding your influences and references. For him, that meant reconnecting with the legacy of Swedish design and culture, as well as Tiger of Sweden's own heritage as one of Sweden's oldest menswear labels. But every individual, whether a fashion designer, musician, writer, or filmmaker, comes to their craft with their own positionality; their own way of deciphering the world around them and turning it into art.
As the day draws to a close, it becomes clear that many of Iggy's own reference points are represented in this theatre. Though the cameras are here to film him, he's eager to provide input and suggestions, asking to look over footage and inspect his performance. As he sits in one of the theatre rows, Velvet is being projected on the screen overhead. The conversations between the various crew members throughout the day return over and over to the topics he has confronted in his films, and his brother, Courage, is there, two phones in hand, taking photos for Iggy's Instagram to be shared throughout the day.
And Gloria is there, throughout the day. Happy. She took the day off work to be there. When our interviews with her are finished, we offer to book her a taxi to wherever she needs to go next. She declines. "I want to stay here with Iggy until he is finished."
Wearing Tiger of Sweden's latest collection, Iggy LDN channels the brand's creative philosophy in our photo and video shoot above. To shop the collection now, visit Tiger of Sweden instore and online.