Perhaps the medium that has been affected by the technological revolution more than any other is audio. The evolution of how we consume music is well known. It has both transformed the industry and directed our own relationship with technology. Our smartphones are now just as much our personal stereos as they are our telephones, our diaries, and our receivers and connectors to the rest of the (virtual) world.
Implicit in this is how we listen to that music, and one Swedish company has more than embraced the radical transformation of how we do just that. Urbanears is as much captivated by the possibilities new technology brings as they are by the human using it. This devotion to human-centered design is reinforced by their new line of Connected Speakers – speakers that sit between our now near-virtual lives and that indispensable, human need for physical experience.
Urbanears' Connected Speakers are Wi-Fi multi-room audio speakers that wirelessly connect you to your music however you want. Founded in 2008 in Stockholm, Urbanears combines innovation with humanized technology to make products that are as accessible as possible to as many people as possible. The company has defined itself by creating what could be described as 'classic,' well-designed, hi-tech headphones. Their Scandinavian heritage underpins this approach, prioritizing both essential functionality and streamlined form. However, with the Connected Speakers, Urbanears is taking its first step into our living rooms.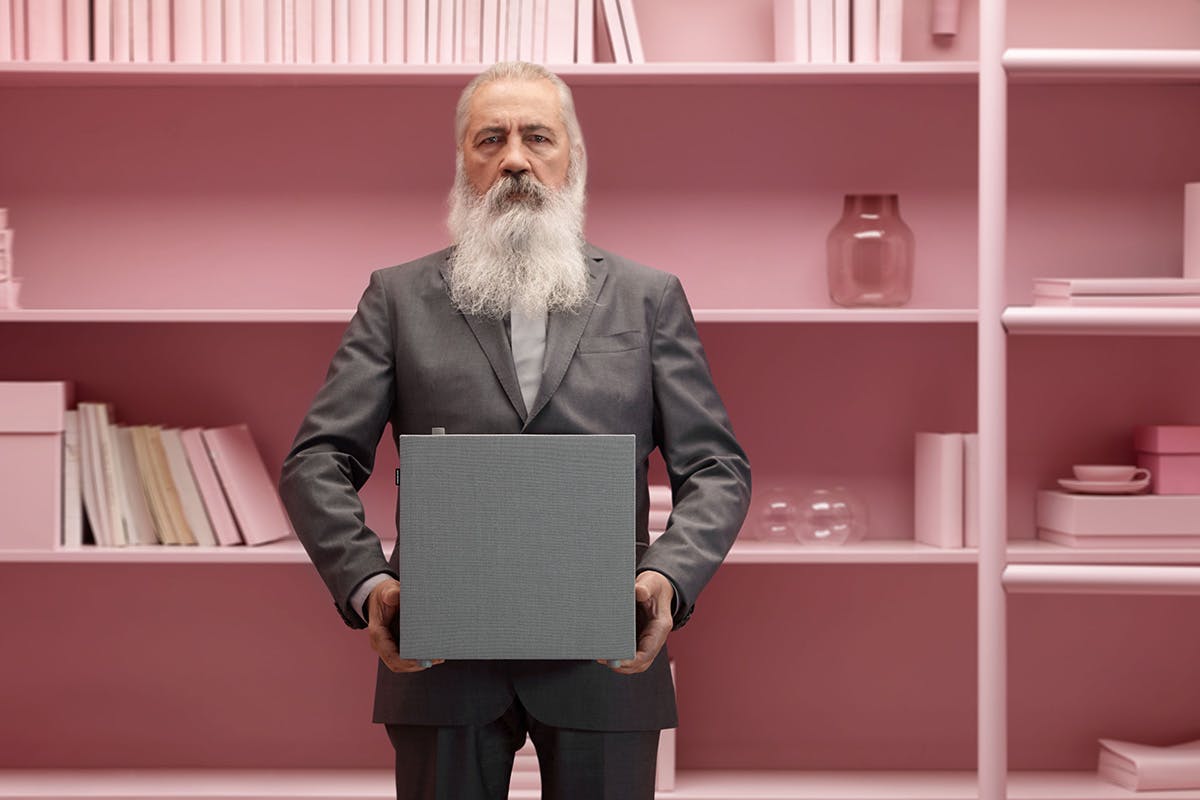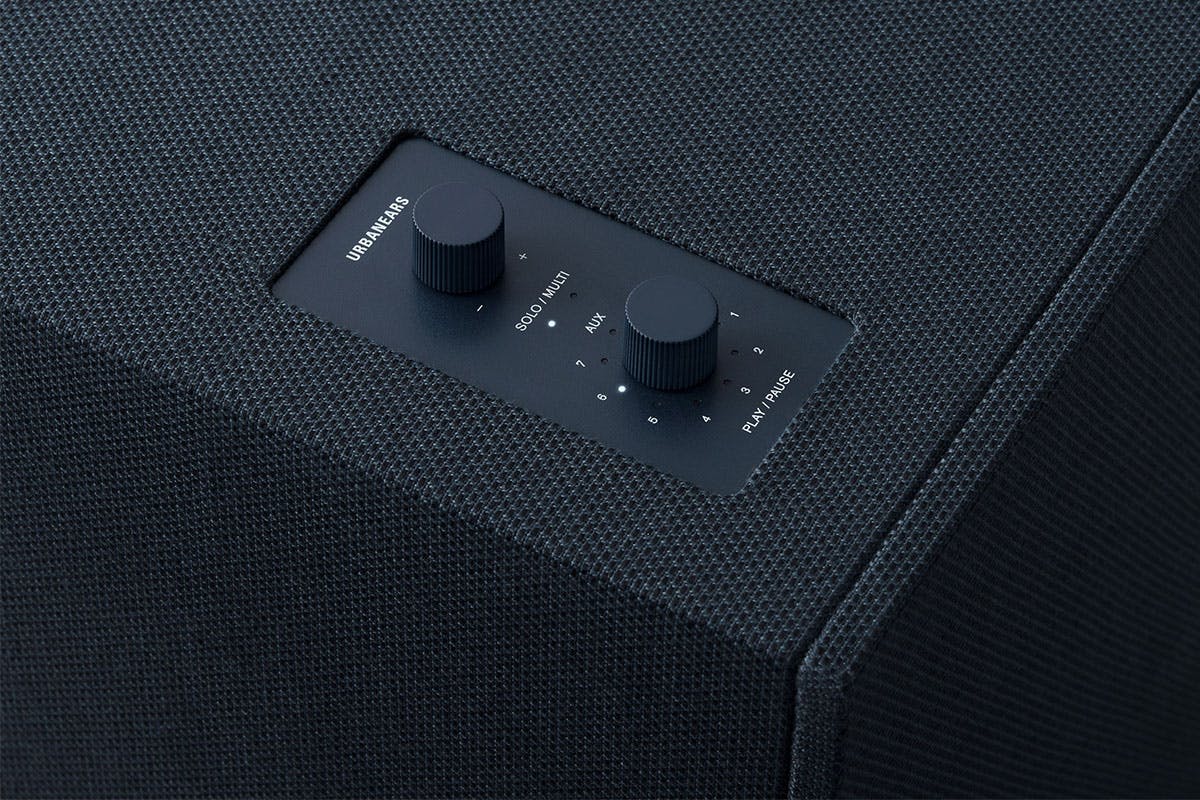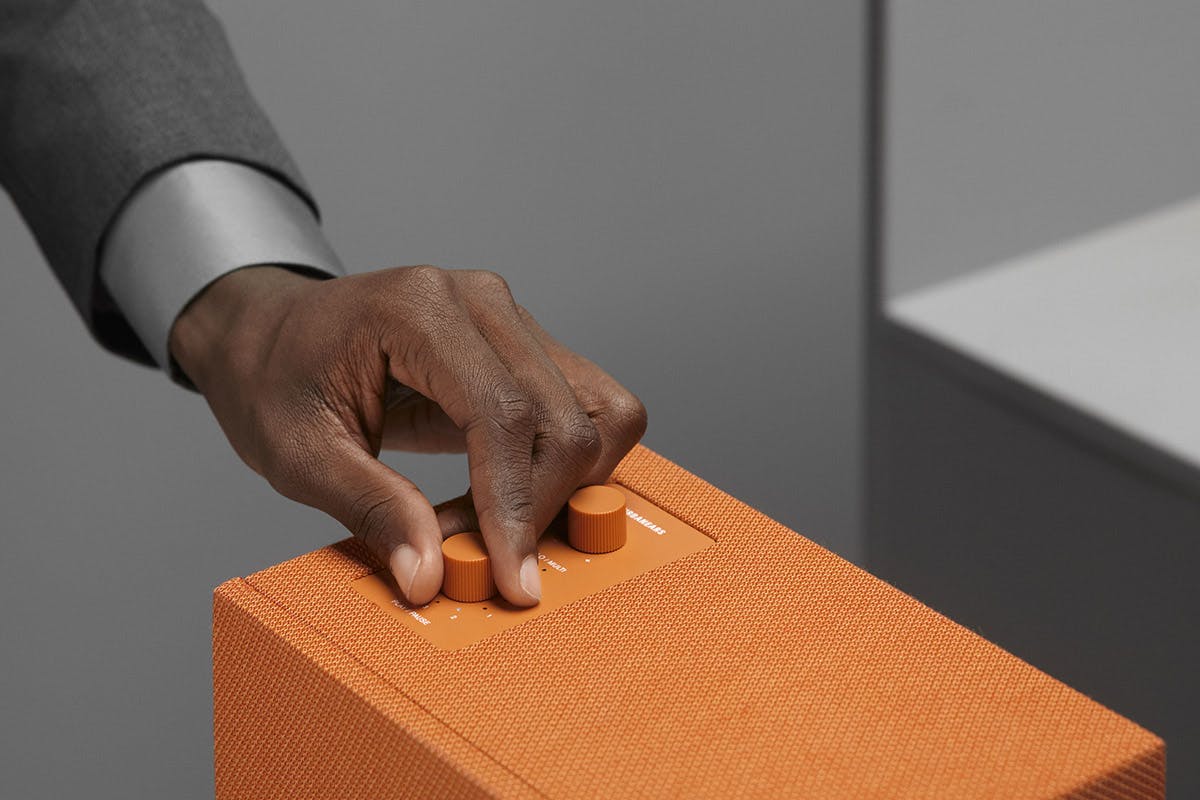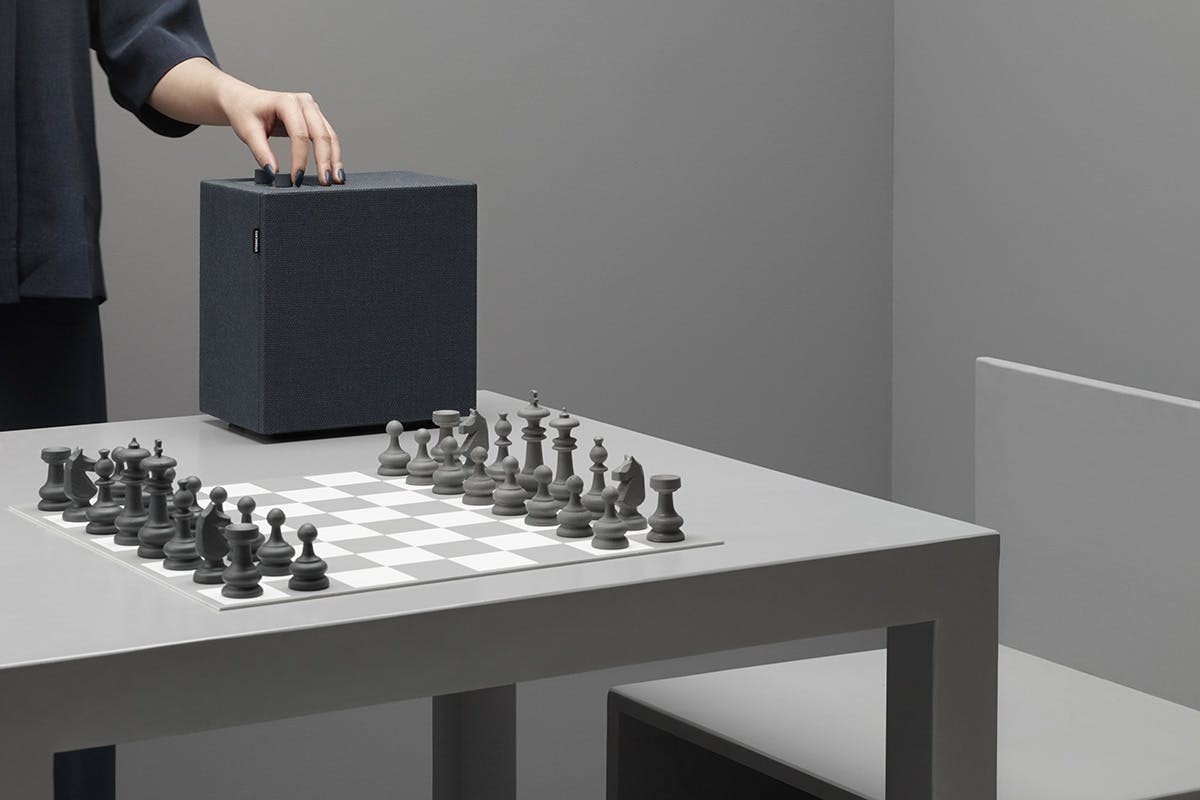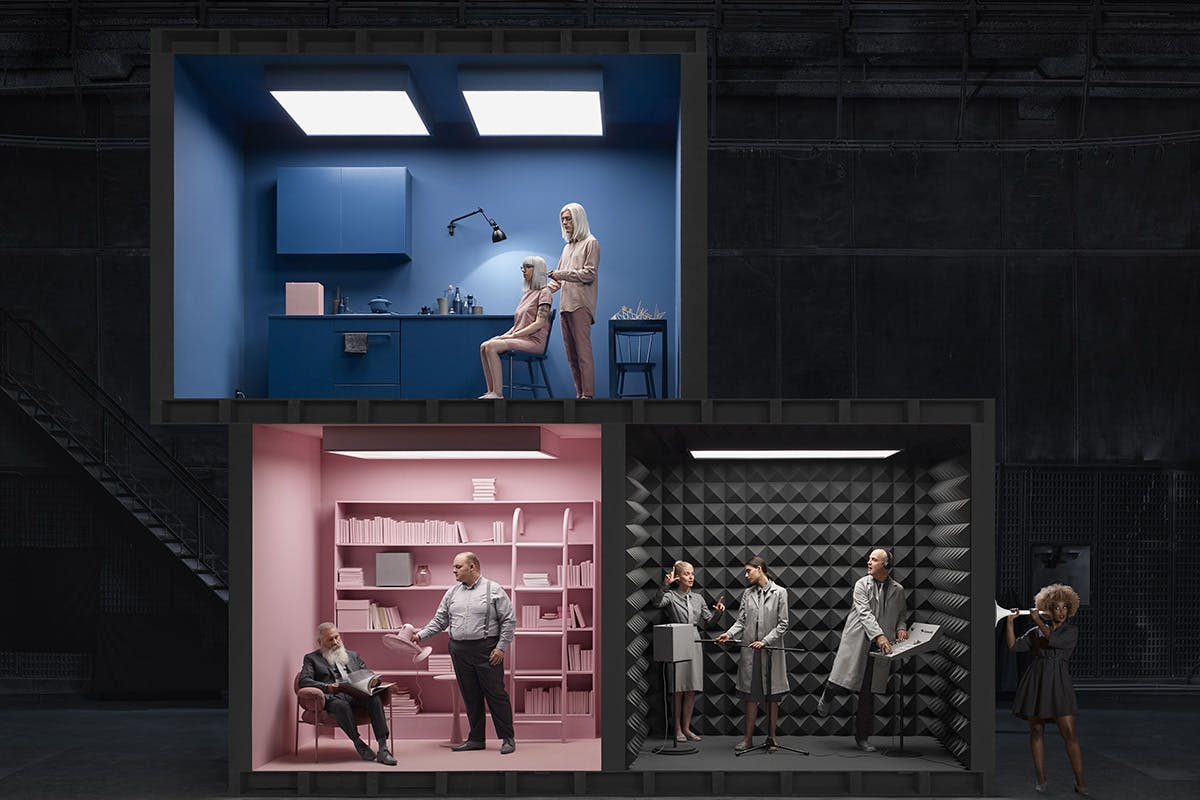 The speakers support access to Spotify Connect, Chromecast built-in, AirPlay, Bluetooth, and thousands of internet radio stations. Or, if you prefer it old school, you can connect your phone via the AUX connection. Which touches upon the main draw of Urbanears' new speakers: it encourages you away from the screen towards the speaker itself. Using the two knobs at the top, you can push to play or pause and twist to control volume; the second twists and pushes to play one of your seven saved Spotify playlists or internet radio stations (so you can walk into your home and play music without having to locate your phone). It's also with this knob that the speakers are set to Multi Mode to enable synchronized play with two or more Connected Speakers.
The two models, Stammen and Baggen, are crafted as solid blocks wrapped in acoustically transparent fabric ranging from muted Concrete Grey and Dirty Pink pastel colorways to contrasting hues of Vinyl Black, Indigo Blue, Goldfish Orange and Plant Green.
While offering access to everything our digitized, wireless world of music now offers, the speakers somehow manage to have a grounding, near nostalgic quality about them. They bring us back to a physical, tactile way of interacting with sound. The Connected Speakers are stylishly taking us leaps forward to the forefront of connectivity, and one thoughtful step back to experience the charm and simplicity of walking up to the home radio and just twisting the dial.
Urbanears' Connected Speakers drop March 30. Get yours direct from urbanears.com or via all strong audio stockists worldwide.
For more on what Urbanears are doing, check out the their active work with urban running crews and the Bridge The Gap initiative here.