"You'll put a ceiling on yourself, parts of you that don't exist," Vince Staples says in an early morning Zoom call when asked about the next five years. He's grounded on what his future looks like as an artist, and in doing so, proves that he is boundless.
Known for his heavy hitters and hopping onto Twitter to share niche-yet-relevant revelations, the North Long Beach artist cannot be boxed within a singular momentum. That is because Vince Staples is for the people –– uplifting his community, being honest, and recognizing all angles when asked about anything. His latest reappearance, evolved as ever, comes with the release of his new, self-titled project. Paired with another album (Ramona Park Broke My Heart, already on the way) and announcements of a graphic novel (Limbo Beach), as well as an upcoming Netflix project, Staples has a stacked summer ahead.
His new album Vince Staples cascades an extension of the now 28-year-old that always existed through tidbits from his previous works. It explores a deeper look into his emotions and experiences, serenaded with a slower sound aligned to his signature lyrical narrative.
Highsnobiety caught up with Staples to reflect and offer perspective on a platter of topics, from music festivals to Mario Kart; It was only fitting to share a conversation that was not confined to a single facet, because how can you define someone who is constantly redefining?
Long Beach
"If I didn't grow up where I grew up, I wouldn't have the experiences I have and I wouldn't have the point of view I have, which is kind of how I'm able to do the things that I do. So it pretty much starts and stops there.
I don't have a lot of the [same] thoughts that I had when I was younger, as far as how I view the city and how I view the people, and how I view just the overall program of how things are run, or how things are done, or things that have happened. I'm kind of growing past that. So, I can just look at things for what they are. I'm just grateful for the experiences I've had there. It's a beautiful place."
The "Law of Averages"
"I just thought it made sense for the concept of the song, as far as what was being done. We make the song and we try to think of a title. Just how the future and the past is what determines everything, when you really think about it –– everything is based on experiences.
It kind of just makes sense, but it was kind of completely ironic. [Kenny Beats] just said, 'What do you want to name this song?' And that's what I said."
Lakewood Mall
"It's not the Lakewood Mall I grew up going to. The food court is an arcade. I haven't been to Lakewood Mall in probably... sheesh… I pass it all the time, but I haven't been inside in probably over 10 years, easy.
It was a safe haven for me. [Lakewood Mall] is reminiscent of so many good times and a lot of my friends that aren't here anymore. We used to walk there every day and be there almost every day.
It felt like a different place. It felt like a different world. It's just ironic to me how I ended up spending so much time down the street, so to say… the good times we had there kind of prepared us for the bad times, just culturally. But also, it's a time I miss a lot in my life. If I had to pick up any time to replay, it would definitely be that portion of my life. Not so much the other stuff."
Highsnobiety / Julian Burgueño / Coat and jumpsuit KENZO Sneakers NIKE
Performing at music festivals
"It's cool. It's fun. I like festivals. Just the way they're set up –– the structure, architecture, the unique lineup, the way the tents and staging are all set up. I enjoy festivals… I've learned a lot at festivals. You go to these little countries, off the beaten path, in Europe and Asia; just being able to see certain stuff. Of course, I could have had a show in Tokyo, but going to play Fuji Rock and driving through those rural areas and seeing just the landscape of the world is something I wouldn't have gotten without festivals… I didn't know that they had beaches in Alabama that were more beautiful than in California until I went to a festival in Alabama. So, I appreciate that aspect."
Entering other mediums
"I think it's easier than it seems. That's something I didn't realize when I was younger. A music video is a television show, and a television show is a movie, and a movie is a book. You know what I mean?
There was a point in time when I was younger, I would think, 'Oh, this means you're washed up, and this will mess up your music career...' But it's not necessarily true. Stuff that you do is just about you. We're fans of people. We're fans of things, but more so, the majority of people are fans of people. If you can give them yourself in however many ways or forms or fashions and just timestamp your growth, I think it's more beneficial than a hindrance."
Los Angeles Traffic
"I don't like to go to LA, in all honesty; I don't like to go to LA because of the traffic. It doesn't bother me that much. I just don't like being late to stuff. LA traffic is crazy.
It just really makes you think how many people are just running around, living life. It's kind of weird when you really start thinking about it. There's thousands of people on this road, and there's thousands of people on the street. It's crazy."
FaceTiming
"I don't ever answer FaceTimes. I think it's weird. It's just random. It's really invasive, too. But I know it's the future. The younger homies from my neighborhood, they don't pick up a phone and call, they don't text, they just FaceTime you for a four-second conversation – it's hilarious. Well, you know, whatever helps you skip a phone bill."
Navigating Mental Health
"I'm honestly blessed not to have to really think about that, specifically. I don't really have trouble with that at all. [There's] nothing that's really been thrown in front of me at this point in my life that I can't handle. I think it has a lot to do with my upbringing and my parents, and the expectations they put on me, and the expectation that I have for life. I was never told that everything was going to be perfect; everything was going to be easy. That might not work with certain people, but it definitely worked for me, when things get difficult.
I do think that it's a very real thing that people should address and should acknowledge, and should be sensitive towards. Life is hard for everybody, and you never know what somebody's dealing with. And that's just really the way I look at it. I feel like you should approach people as if you don't know what they're dealing with. Try to be understanding of that – compassionate."
Love Languages
"I don't even know what that shit means. That's new. I was born in 1993, so all these new words that's popping out [after] like 2010… I don't know. It's crazy. But that's cute, I guess. I don't even know what it means, but it's cute. I like cute things. Everybody needs cute things."
Pork
"It's not that good. I don't like the bacon thing. It's kind of dry. It's ashy. I don't like pork chops. Other than that, I don't even know what else pork is in. You got bacon, and you got pork chops. It could probably be other things, but it's above my wheelhouse. It's an unnecessary creation."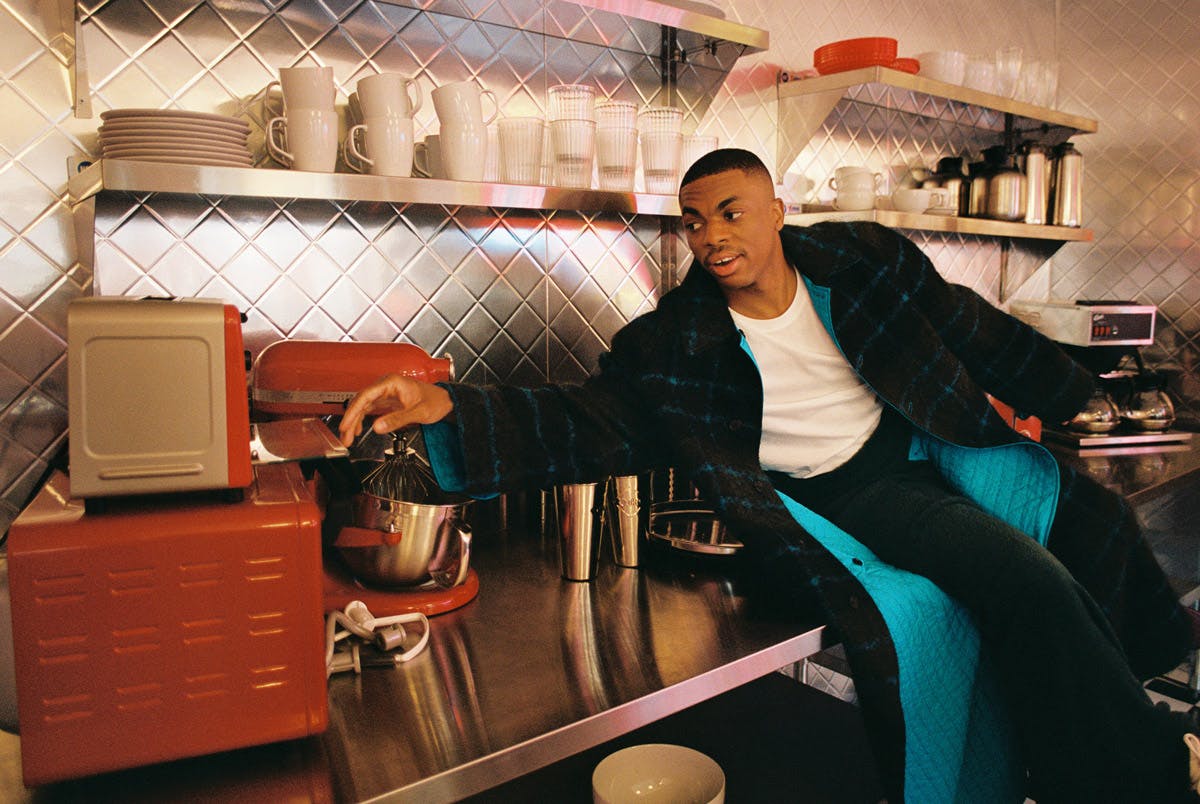 Early Childhood Memories
"I don't have a bad memory, but I don't really remember much about myself, which is ironic. I have memories, like walking sometimes, but I don't know [where] too or from, but I see the street. It's funny. You can remember something happening because you know it happened, but you can't really see it, or you can't envision it. That's like most of my memories.
I remember my mom taking me to school –– she used to sit on top of the car and smoke cigarettes before she dropped us off in the morning. I don't remember much past that."
His Myspace Profile Song
"Oh, it was for sure like Lil B, or The Pack, or something like that… and then one point in time, probably 2006 or '07, it was Trick Daddy's "I'm a Thug." I remember that, and I remember the picture, because it was hella excessive, and I shouldn't have been doing that shit on the Internet… Oh, and probably Sean Kingston's 'Beautiful Girls.' That was an era for me."
His Go-To Mario Kart player
"I like Bowser or Donkey Kong because I feel like it's a lot of small people privilege on Mario Kart. I was at the Dave & Busters the other day, and I went undefeated with Donkey Kong… or I'll probably use the ghost. I forgot his name, but there is a ghost on there. I'll be riding with bro sometimes."
Bay Area vs. LA Beef
"It's not real. Unless you're on some prison yard stuff, I get it… well, I can't say it's not real, because the times change.
When I was growing up, we didn't have that many rappers that were from Southern California. It was a lot of Bay [Area] music, like Hyphy era type stuff… the Bay means a lot to me. My favorite musicians were from the Bay and [I have] a lot of friends up there. I was just up there doing a video with [AllBlack].
There's also a lot of love. A lot of history there. It's a beautiful place; I have a lot of respect and admiration for The Bay. And I know there are a lot of people up there that have the same thing… in reality, it's a lot of love between the two. [The beef is] just people talking on the Internet."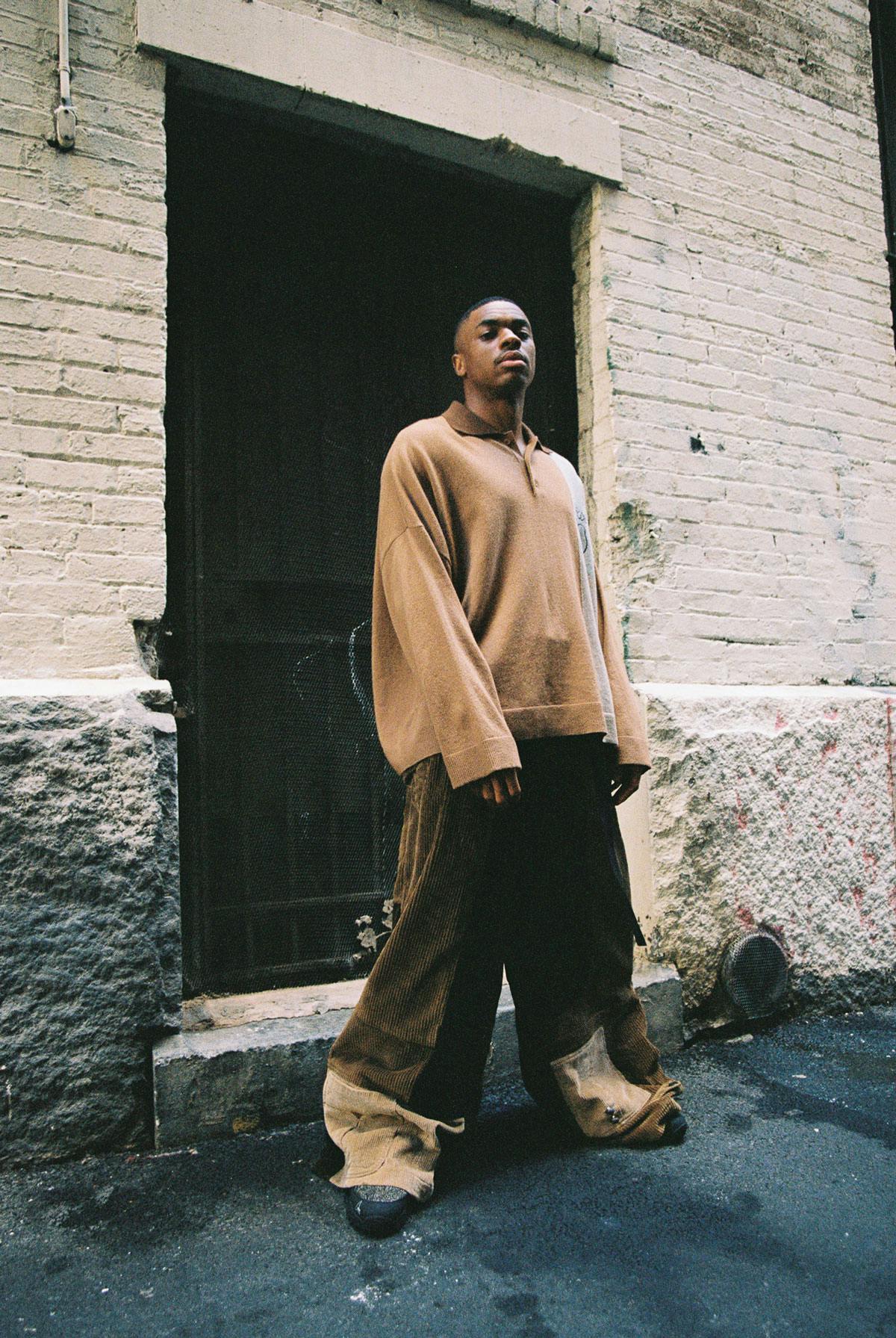 Houseplants
"I need some… I think they're important. I don't really like to hang stuff on the walls, so I feel like a houseplant really gets you right if you do it in the right way."
The Last Five Years
"They kind of went fast, to be honest. 2016 felt like 10 years ago. I think that just speaks to the creative and emotional, and just growth as a person. It's kind of been a lot of things happening in a short window of time. But I think I've learned a lot from them. I was able to access a lot of different thoughts and a lot of different experiences and grow from there… I appreciate being able to learn from the things that happen in my life now. So, I would say it's been a lot, but it's been important."
The Next Five Years
"More learning, more experiences; I want to do more than I've done previously. I want to make sure that I'm learning on a level that I haven't before. I want to make sure that I'm just really honing in on the things that I'm good at and trying to become great at them.
I just want to make sure that I'm not limiting myself based on what I think the world needs from me or the world wants from me, and I'm able to create freely and become who I'm supposed to become. As long as it's what's bound to happen, I have no problem with it. So I don't have any set goals or anything like that… however I end up, I'll be happy ending up there."