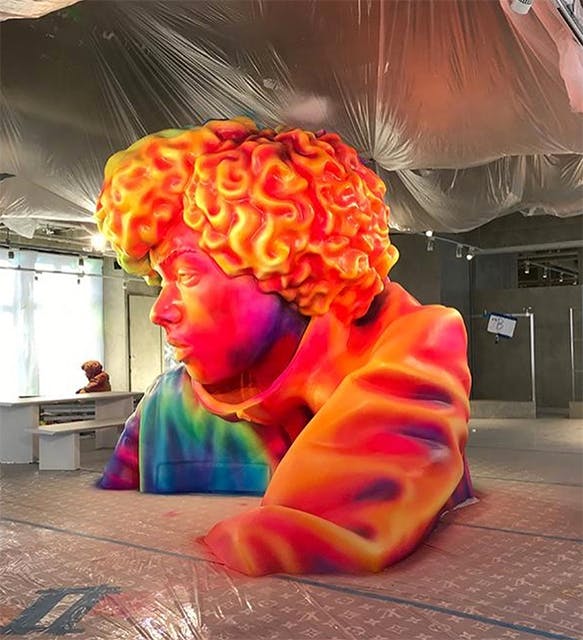 Virgil Abloh is in the process of preparing for fashion month, graciously letting us in on what Louis Vuitton has in store. The designer has taken to social media to share glimpses of LV's art installations in the NYC and Harajuku pop-ups, including larger-than-life sculptures and 12-story artworks celebrating the fashion house's SS19 collection inspired by The Wizard of Oz.
"Every design studio i have is working full speed right now," Abloh said in an Instagram post earlier today. "There's a lot happing in the next 3 weeks so I'll just post it all in now specific order."
The current standout from Virgil's Louis Vuitton pop-up preview is a 12-story artwork in New York that can only be seen when standing in a specific location. Abloh will be marking this particular spot with a spray painted "X" so that passersby will be able to view the piece.
In addition, we get a look at a massive multicolored sculpture placed in Harajuku Station, also shared by Virgil.
Let us know what you think of Abloh and Louis Vuitton's new psychedelic installations so far, and as always, check back for more.
In related news, you can go ahead and buy tickets to Virgil Abloh's "Figures of Speech" exhibition.